Keep your swimwear collection from becoming tangled and rumpled using these clever Swimsuit Organization Ideas!
Are you tired of searching endlessly for a matching bathing suit? End this nightmare by reading these genius Swimsuit Organization Ideas.
Find out the best sock organizer ideas here
---
Swimsuit Organization Ideas
1. DIY Swimsuit Station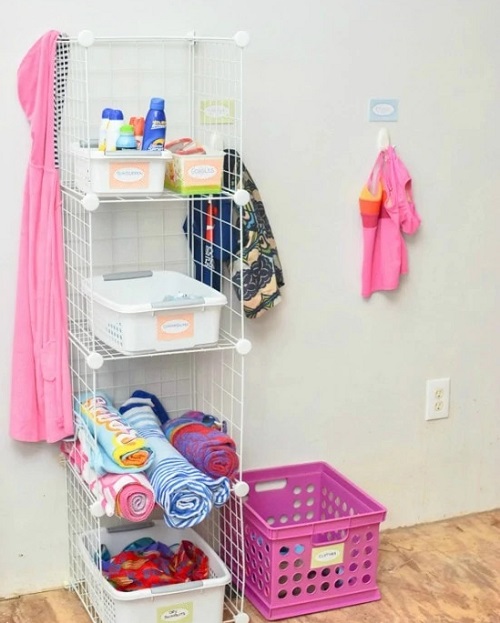 Made from wire cubes and storage bins, this station is the best place for corraling swimsuits and other swim gear.
2. $2 Swimsuit Organizer DIY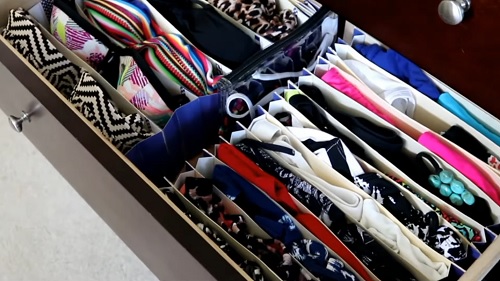 Watch this video tutorial to create a $2 swimwear organizing solution for your drawer. It's one of the cheapest swimsuit organization ideas.
3. Use Tension Rods and Hanger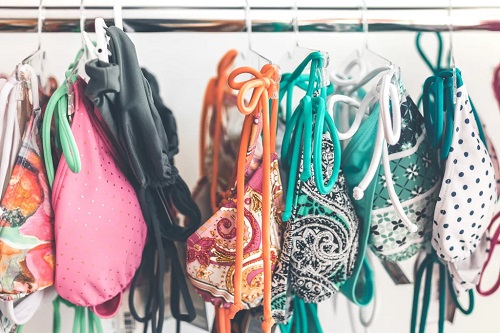 A tension rod and a few hangers are all you need to keep your swimwear in order. This idea is ideal for closets and laundry rooms.
4. Plastic Storage Bin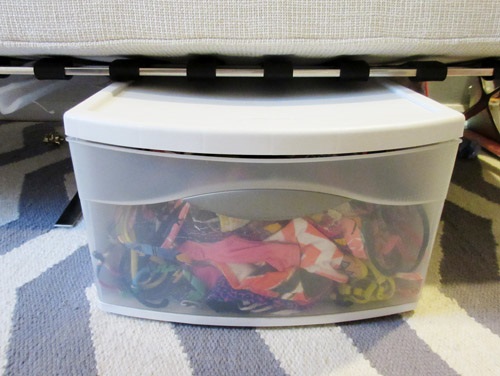 Grab a plastic storage container to manage your bathing suits in one place. Place this bin under the bed or in the closet.
5. Fabric Storage Bin and Mesh Zipper Bags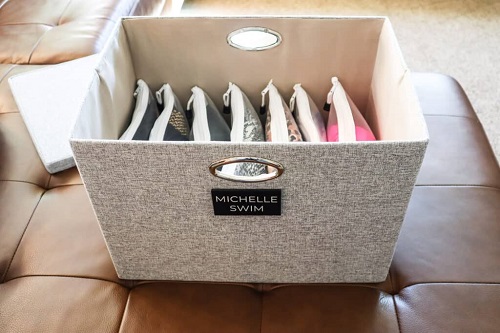 Do you have a lot of bathing suits? Simply purchase fabric storage bins and mesh zipper bags to manage them properly.
6. Hanging Swimsuit Organizer DIY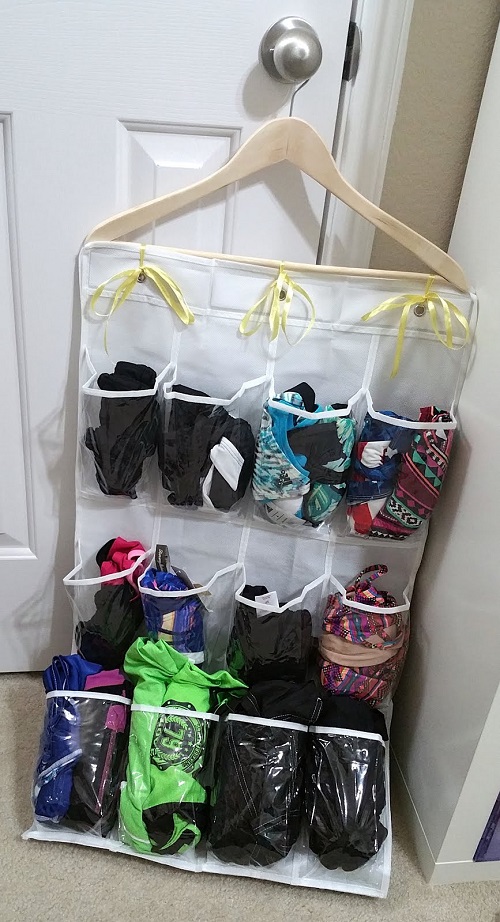 In this article, the DIYer uses door-hanging shoe organizers for stowing plenty of swimwear. It's one of the best swimsuit organization ideas.
7. Towel Bar and Shower Hooks
This idea uses towel bars and shower hooks to organize cluttered bikinis and one-pieces.
8. Use a Decorative Box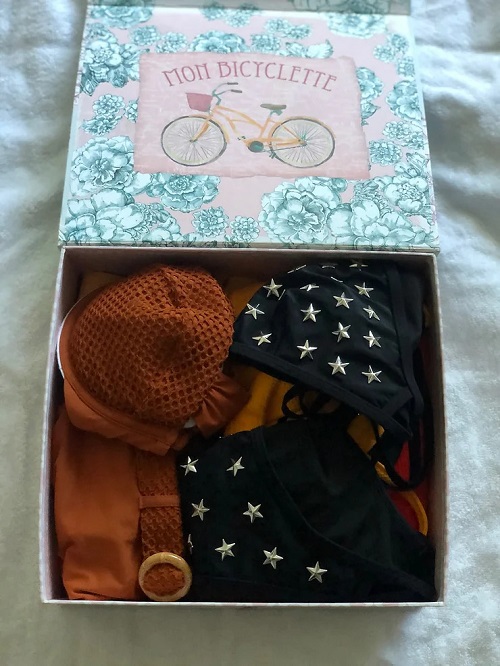 Grab a decorative storage box, place your folded swimsuits neatly in it, and that's it.  Read more here.
9. Try Pan Rack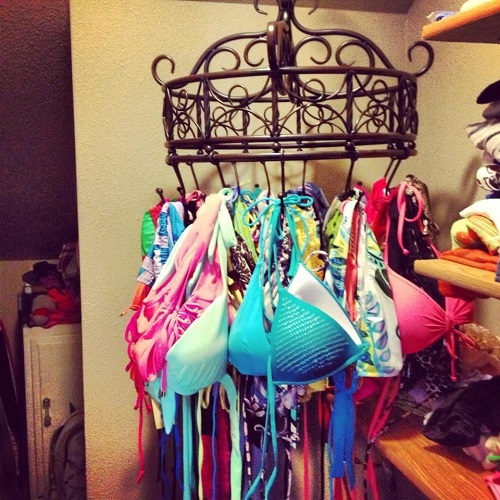 Instead of tossing your old pan rack in the trash can, use it to hang bathing suits in the laundry room or cabin.
10. String up Bikinis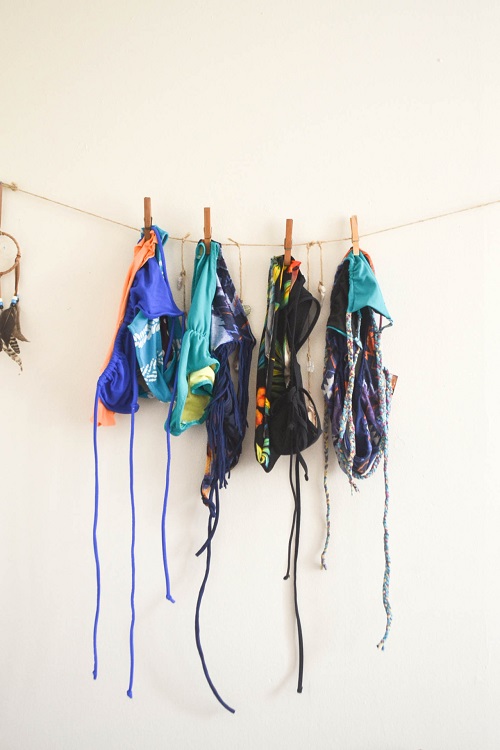 This hack not only organizes bikinis in the laundry room but also doubles up as a drying rack.
11. Zip Lock Bags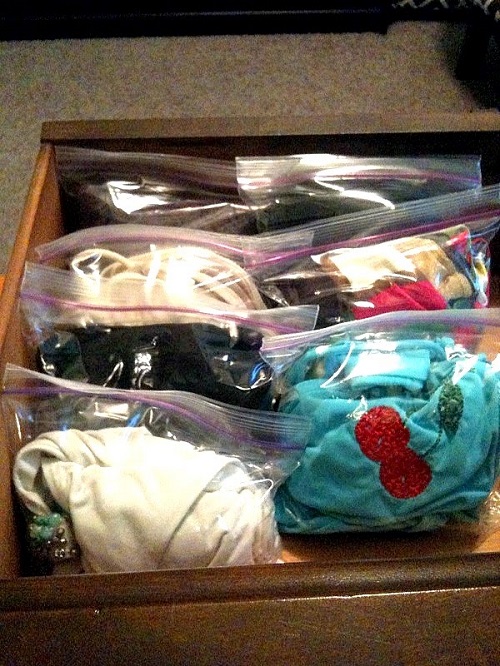 Don't know how to organize your two-piece bathing suits? Here's a simple solution – zip lock bags!
Here are some small bathroom towel storage ideas