Need some privacy? Check out these clever Apartment Patio Privacy Ideas and block those snooping eyeballs!
Privacy screens aren't for indoors only. To create a relaxing, secluded sitting area outdoors, try these amazing Apartment Patio Privacy Ideas.
Here are some apartment balcony privacy ideas
---
Apartment Patio Privacy Ideas
1. DIY Lattice Privacy Screen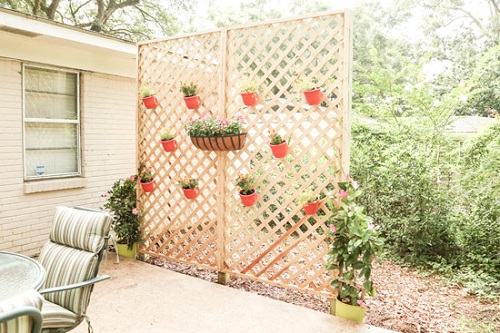 Learn how to add privacy to your patio area with wooden lattice panels. Check out the details here.
2. Willow Privacy Fence Idea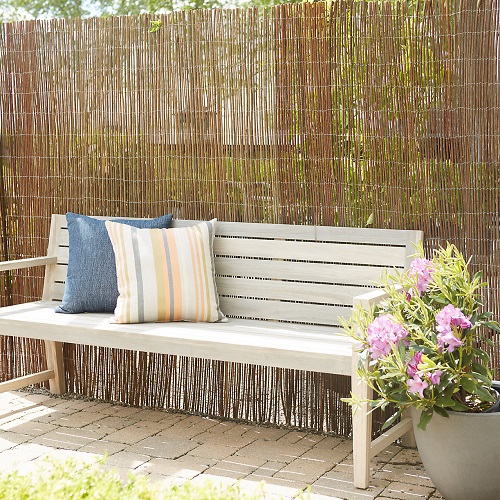 Created from willow branches, this lightweight fence is an excellent means to avoid your nosy neighbors' prying eyes. It's one of the best apartment patio privacy ideas.
3. $100 DIY Privacy Screen Idea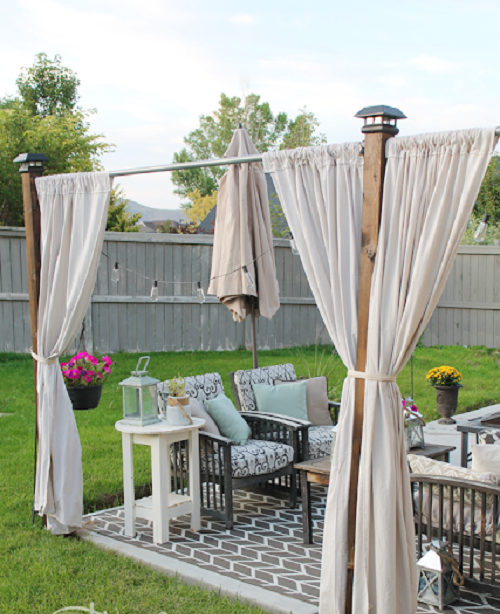 In this article, the DIYer builds a cute little privacy screen that resembles the look of a pergola. This easy-to-do project costs only $100.
4. DIY Vertical Garden/Privacy Wall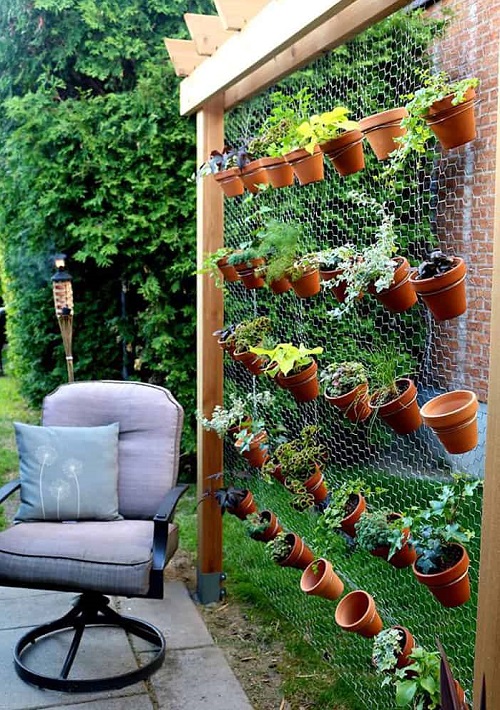 Combine your gardening and DIYing skills to craft this vertical garden wall that doubles up as a privacy screen. Read more here.
5. Privacy Screen with Twigs and Fairy Lights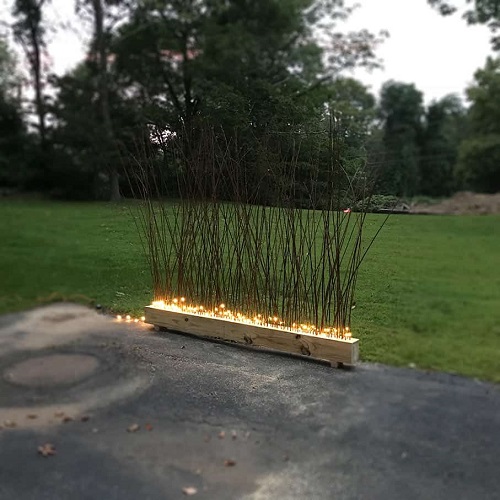 Festooned with Ikea twigs and fairy lights, this glammy privacy fence is a stunning addition to the patio, porch, and balcony.
Have a look at these DIY fences and gates here
6. Try Evergreens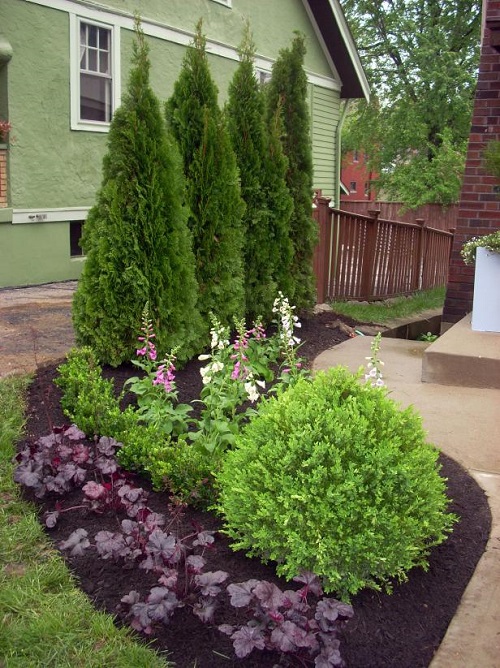 Build a living wall of tall evergreens that brings greenery and solitude to your outdoor area. Read more here.
7. Patio Hideaway Screen Plan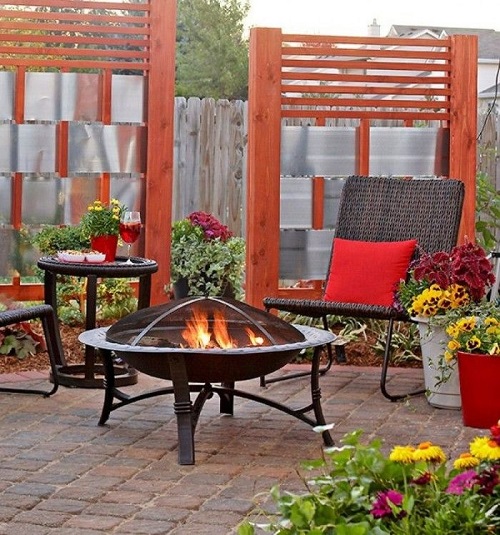 These versatile wood-and-aluminum screen panels not only create a secluded space but brings architectural dimension too.
8. Plant Ornamental Grasses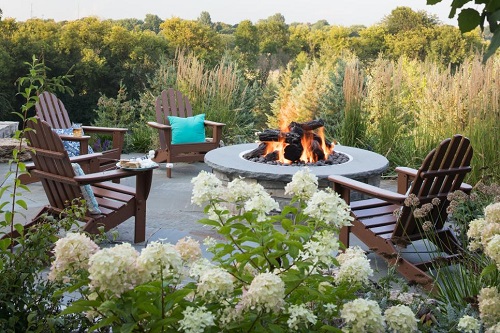 To make a green barrier around your patio, use waist-high ornamental grasses. It's one of the excellent apartment patio privacy ideas.
9. Combine Sturdy Wooden Frame and Windows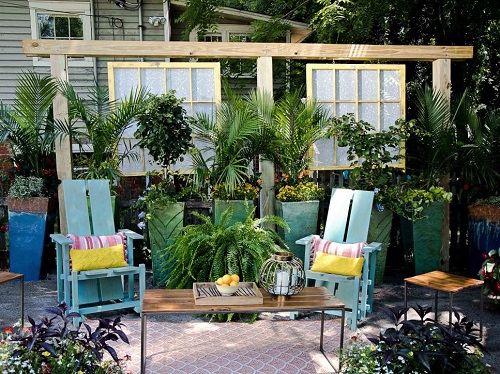 To copy this unique screening option, paint old windows and hang them from a sturdy wooden frame. Introduce tall planters for an added look. Learn more here.
10. Easy Patio Privacy Screen Without a Saw
No power tools? No problem. Watch this video tutorial and learn how to build an 8-foot wooden patio screen.
11. Pallet Wood Privacy Screen
To hide your open patio from nosy neighbors, build this screen out of wooden pallets.
12. Privacy Screen Out of Deck boards
Besides creating privacy, this patio screen adds a feeling of intimacy to the whole space.
13. Grow Bamboo Wall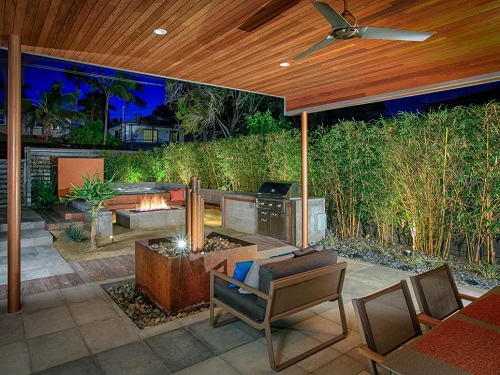 Growing bamboo around your patio brings exotic charm outdoors and guards you against spying eyes.
14. Repurpose Old Doors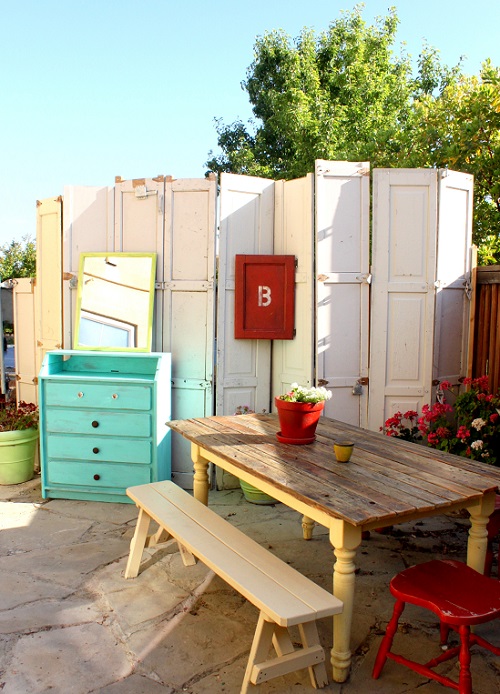 Crafted by attaching old doors, this eclectic wall is what you need to build this weekend. Adorn it with vintage items for some pizzazz. Click here to learn more.
Find out the awesome DIY patio furniture ideas here