These Tree Stump Ideas for Garden will help you craft quirky garden furniture and decorative stuff in simple and creative ways!
Turn the eyesore of your yard into beautiful yet functional masterpieces with these clever and creative Tree Stump Ideas for Garden.
Here is an easy hack to kill a tree stump with diesel
---
Tree Stump Ideas for Garden
1. DIY Tree Stump Garden Lamp
Watch this video to create a one-of-a-kind tree stump lamp – ideal for a garden, patio, or porch.
2. Chic Tree Stump Planter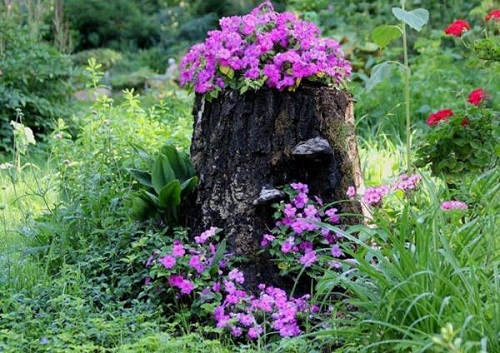 Learn how to make a unique planter with an old stump in this article. People with a green thumb will love this project.
3. DIY Gnome Tree Stump House
In this video tutorial, the DIYer transforms a tree stump into a cute little gnome house with creativity and a few supplies. It's one of the best tree stump ideas for the garden.
4. Glow-in-the-Dark Tree Stump Campfire Stools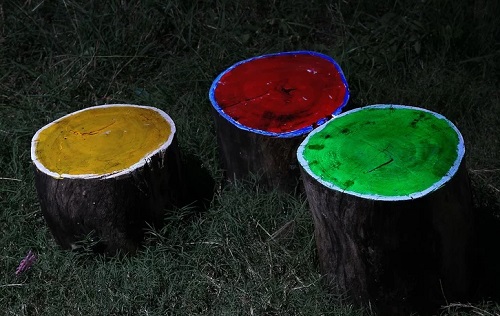 All you need are some tree stumps, sandpaper, glow-in-the-dark paint, paintbrushes, and this article to make campfire stools.
5. Tree Stump Fairy Garden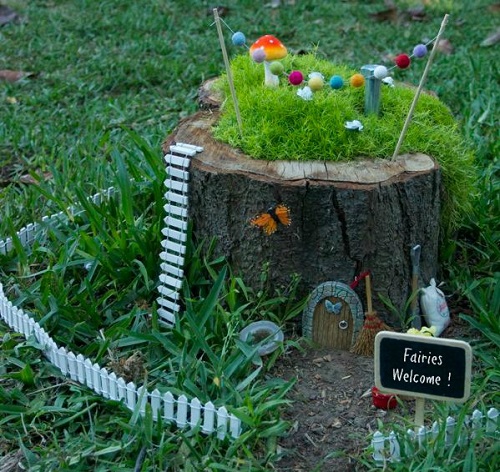 A lovely fairy garden made from a tree stump is what you need to prettify your monotonous yard. The details are here.
6. Mosaic Stump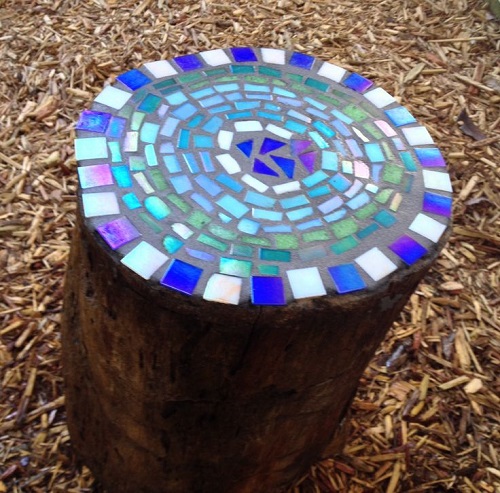 Make your boring-looking tree stump into a center of attraction by adorning its top with mosaic tiles. They make wonderful seats, side tables, and plant stands.
7. Tic-Tac-Toe Garden Table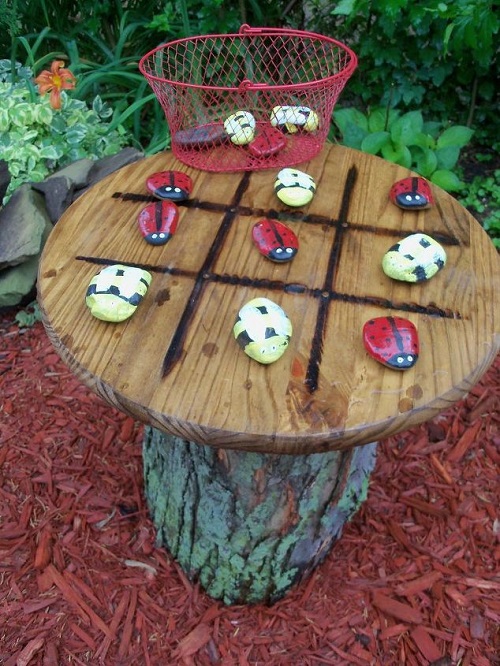 Burned a tic-tac-toe grid on the round wooden tabletop and nailed it to a tree stump to create a tic-tac-toe garden table. The details are here.
8. Birdbath From an Old Tree Stump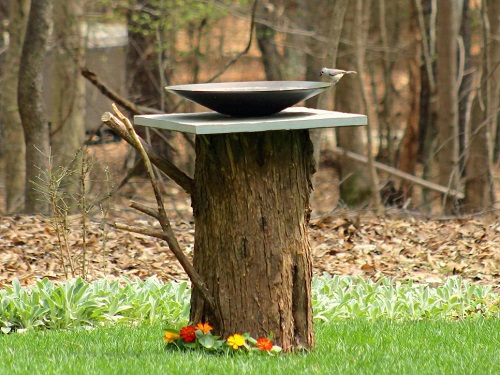 Instead of removing that old tree stump, extend the natural beauty of your yard by modifying it into an elegant birdbath.
9. Outdoor Tree Stump Table
If you want a simple table to spend quality time in your garden, this video tutorial is for you.
10. Container Garden on a Tree Stump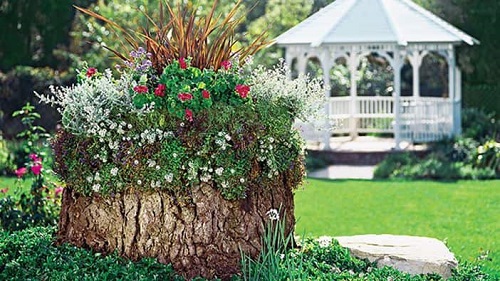 A tree stump provides the perfect pedestal to create an attractive mini container garden. Hop to this article to learn more.
11. A Tree Stump Chair
You can convert a tree stump into a chair with chainsaws, a wood-shaping blade, and a little patience. It's a tricky project but worth the effort.
12. Tree Trunk Slide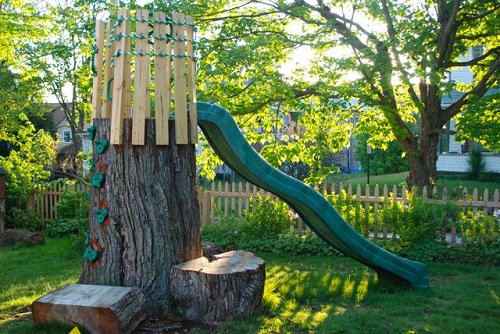 Give your kiddo the best birthday gift by making this adventurous slide using a tree stump, safety grips, climbing wall holds, a ship's wheel, and other supplies.
13. Tree Stump Retaining Wall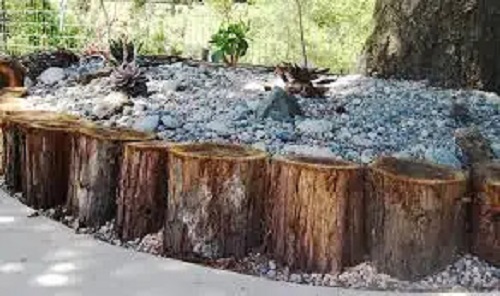 Simply line up a few tree stumps in a row between ground layers to make a retaining wall.
14. Create a Pot Stand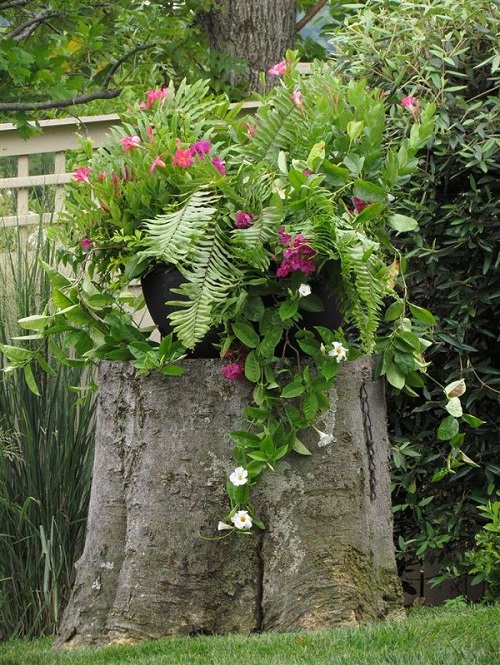 All you have to do is sand the top of a tree stump with sandpaper and apply varnish or paint to create a fantastic pot stand.
15. Decorative Art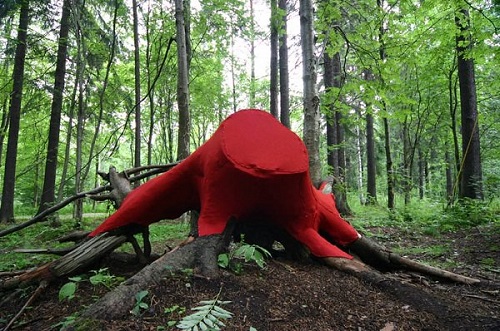 Put your creative hat on and paint the tree stump with any design or pattern to get an artsy specimen. You don't have to be a professional painter to complete this project.
16. Fire Pit Seating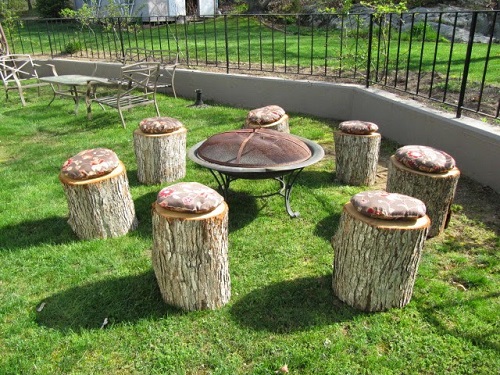 Follow this tutorial to make a fire pit seating using tree stumps and comfy pillows.
17. Jack-o'-lantern Holder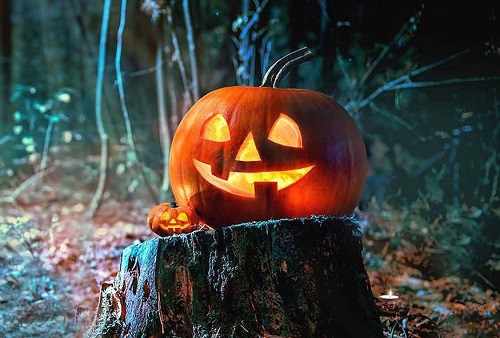 This Halloween, make the most out of that ugly tree stump by using it as a jack-o'-lantern holder.
18. Animal Sculpture
Are you a talented sculptor? Consider converting an old tree stump into a beautiful animal sculpture. You can also carve your favorite superhero or a famous icon; the possibilities are endless.
19. Make an Aged Moss Stump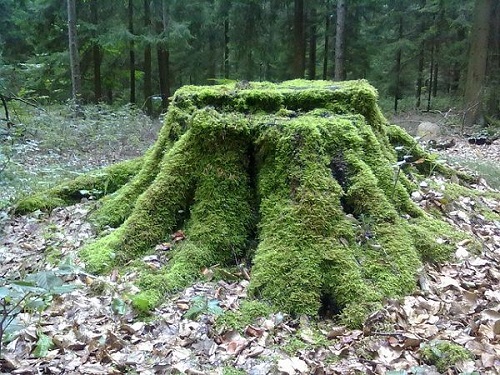 Grow moss all over the tree stump to bring an ancient appeal to your garden or yard.
20. Tree Stump Bench for Garden
Assembling an outdoor bench from tree stumps and logs is an excellent project to do this weekend. See this video to learn more.
21. Outdoor Dining Table
Who knows, a stylish dining table can be created out of a tree stump and lumber with a few modifications. This project needs woodworking skills and power tools.
22. Extremely Creative Tree Stump Table
Show off your woodworking skills and creativity by building this classy outdoor table with a rooted tree stump.
23. Tree Stump Turned Big Mushroom
Enhance the aesthetic appeal of your dull garden or yard with this big mushroom sculpture made from a tree stump.
24. DIY Tree Stump Fire Pit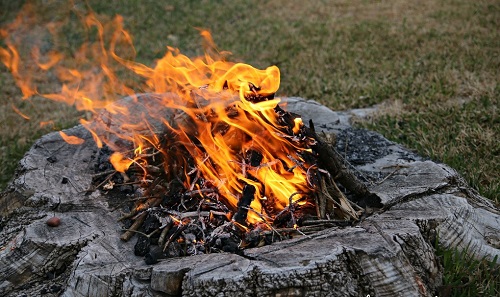 Instead of removing the tree stump, turn it into a fire pit using this tutorial. It's one of the most amazing tree stump ideas for the garden.
25. Stump Solar Lights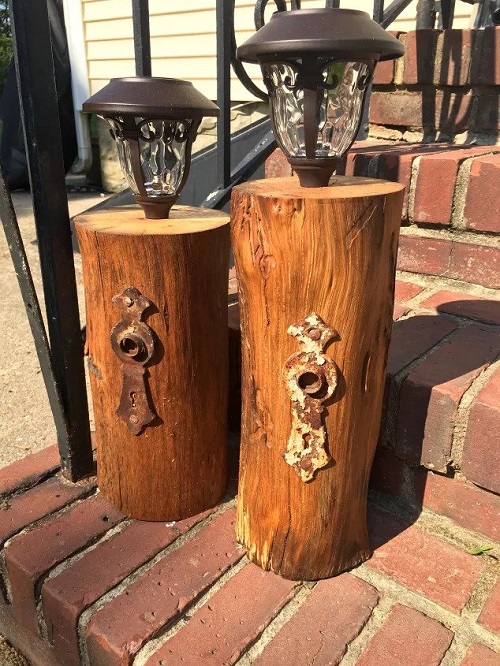 These stump solar lights are an excellent addition to the porch steps, patio, or garden. The details are here.
Find out some budget-friendly balcony lighting ideas here