Add some jazz and bling to your exteriors with these cozy yet affordable Balcony Lighting Ideas, and enjoy the glowy vibes around!
Try out these brilliant Balcony Lighting Ideas to make your outdoor space illuminating, cozy, and inviting on a budget. These ideas are perfect for everyday decor and the holiday season as well.
Have a look at some creative light bulb crafts ideas here
---
Balcony Lighting Ideas
1. Balcony Makeover with Lanterns and Bamboo Screen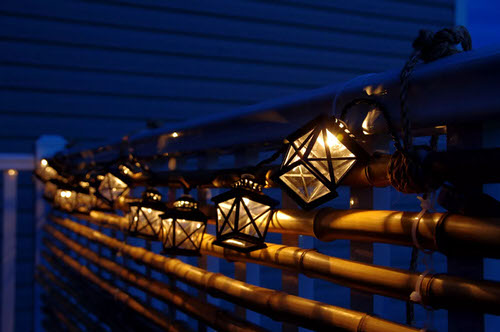 This balcony has a bamboo screen for privacy and lantern-style lights for soft lighting. Read more here.
2. Star Lanterns and String Lights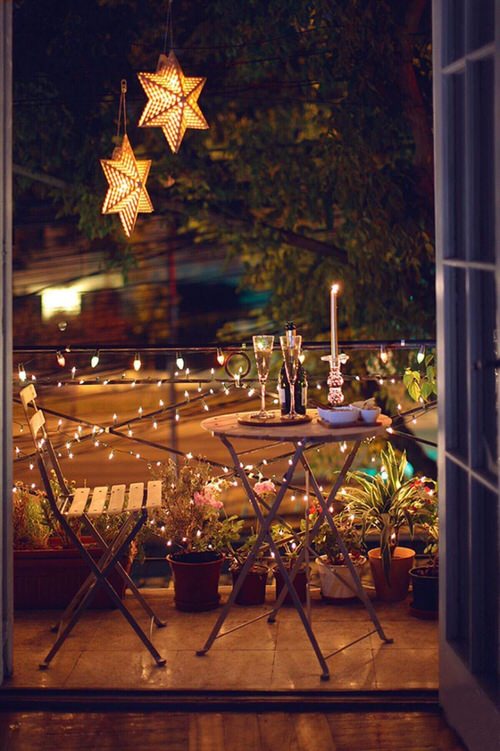 Star lanterns and string lights give this nook a warm and cozy feel. It's one of the best balcony lighting ideas.
3. Balcony Full of Candles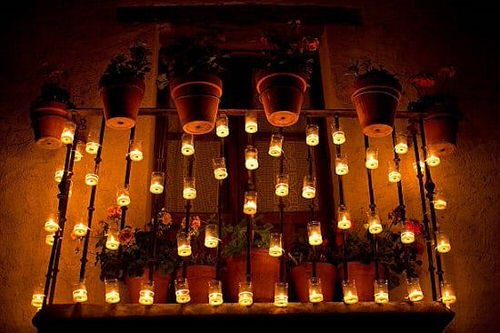 Make your outdoor balcony a dreamy place by hanging lots of candles on the railing using candle holders and twine.
4. Pottery Barn Inspired Ladder Lantern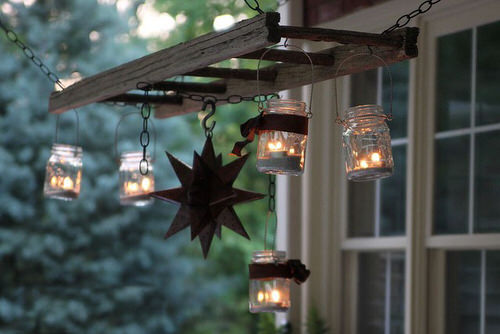 Learn how to recreate this stylish ladder lantern using this tutorial and add pizzazz to your boring gallery. You can use it for the porch as well.
5. Hang Glass Jar Lanterns on Railing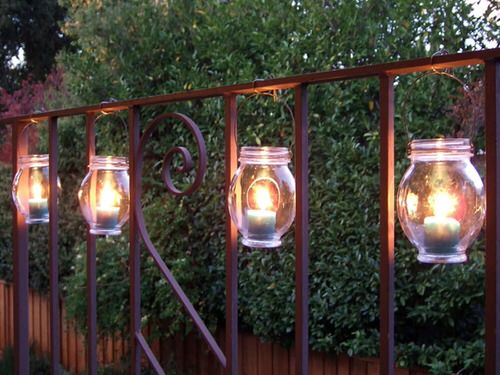 Grab some empty glass jars and follow this step-by-step tutorial to create magical hanging display pieces.
6. Lights, Lights, and Lights!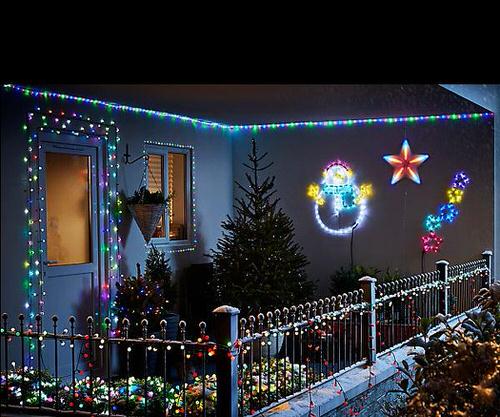 Adorn your gallery with fairy lights and a lighted Christmas tree to spread festive vibes.
7. Use Tea Light Candles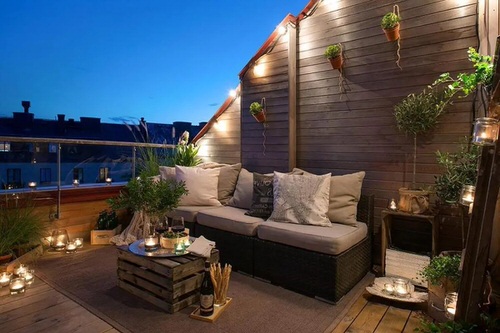 All you need are a couple of battery-operated tea lights and candle holders to enhance your balcony's aesthetic appeal.
8. Bulbs and Candles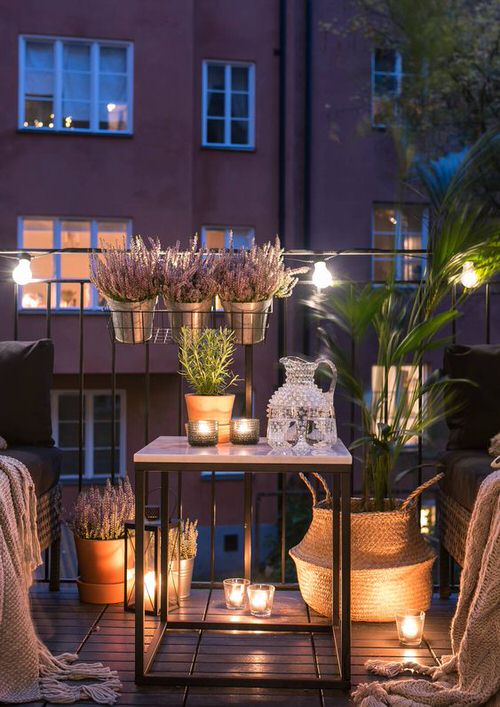 Spruce up the look of your balcony in an instant with bulb-shaped string lights and candles in little glasses.
9. Paper Lanterns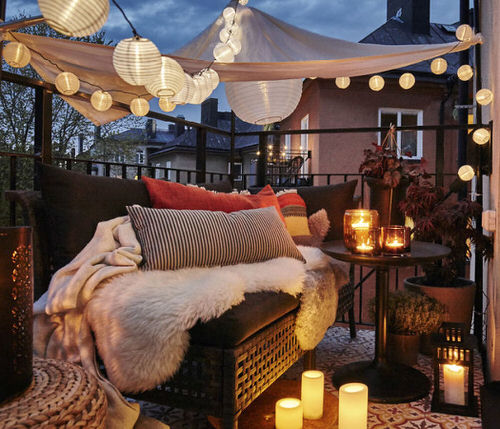 Consider adding paper lanterns, candles, and comfy furniture to prettify your outdoor gallery.
10. Trailing Lights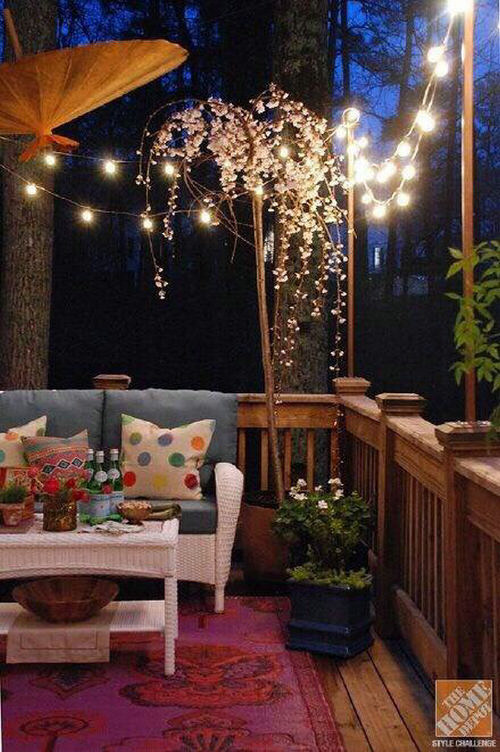 If you want a minimal lighting setup for your cozy outdoor nook, hang a string light and you're good to go.
11. Fairy Lanterns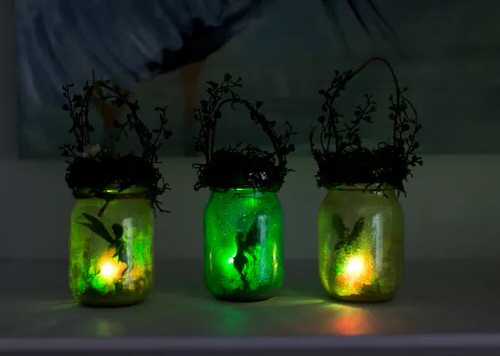 These charming fairy lanterns are not only easy to make but look adorable in a balcony or when used as a night light.
12. A Romantic Balcony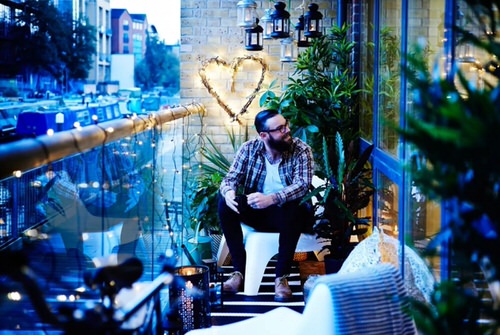 To transform your balcony into a romantic space, use fairy lights and a glowing willow heart.
13. Try Diffused Lights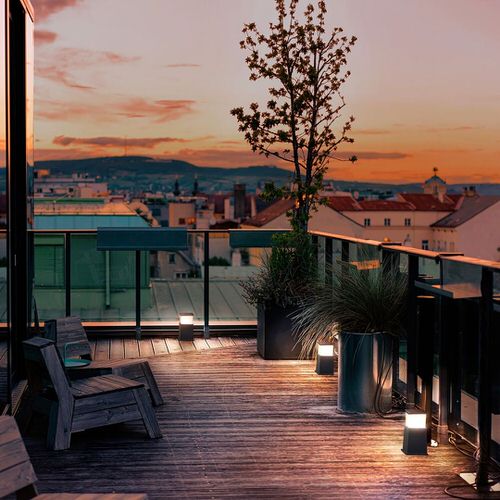 Make your relaxing area the center of attraction by installing diffused lights strategically around the space.
14. String Lights with Geometric Cages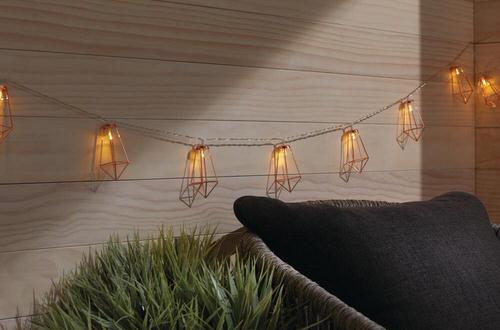 Ideal for smaller balconies, this string light with geometric cages gives the space an eye-catching look.
15. Woven Rattan Lanterns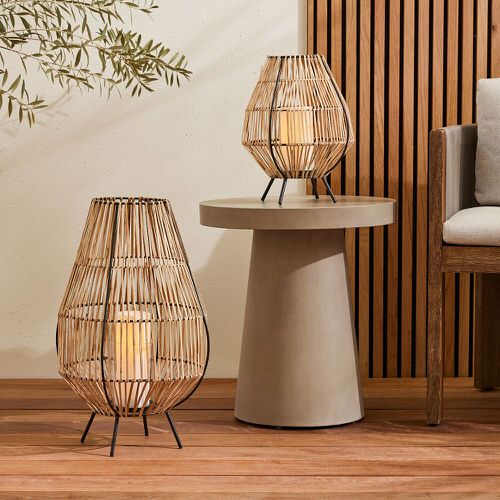 Spread tropical vibes in your balcony with these laid-back, woven rattan lanterns. Their handwoven accents add a unique touch to the space.
16. Mini Wooden Lanterns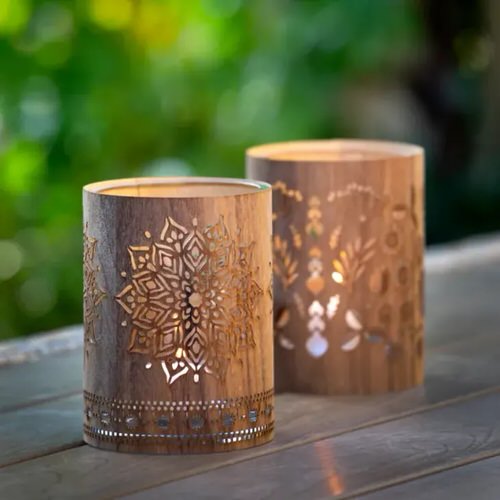 If you have a less spacious gallery that only fits a coffee table, these mini wooden lanterns are the excellent lighting decor.
17. Solar-Powered Pendant Lamps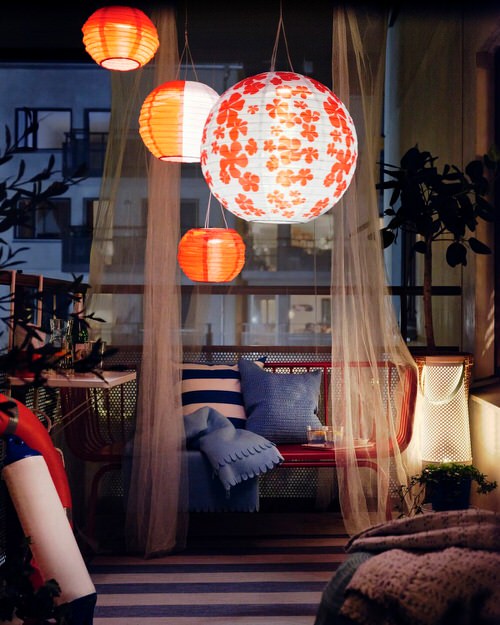 Installing solar-powered pendant lamps not only spices up your space but saves you a few bucks as well.
18. Balcony Holiday Decor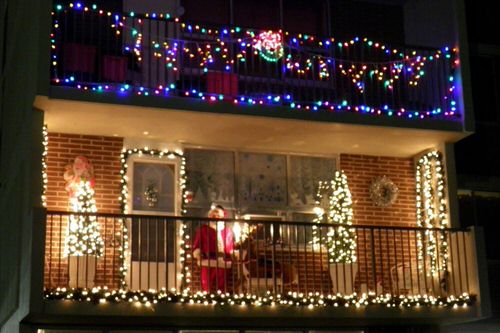 Lots of fairy lights, faux garlands, and a Santa figurine makes this gallery stand out.
19. Add Curtain Lights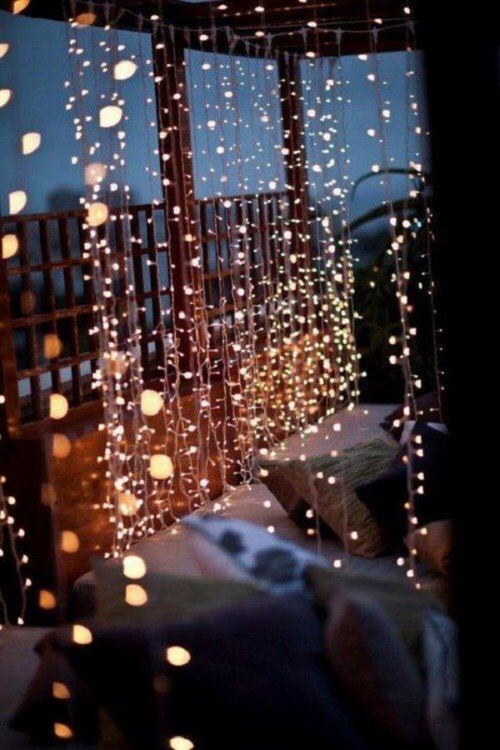 For a unique display, highlight your relaxing area by decorating it with curtain lights. It's an excellent last-minute balcony decor idea.
20. Install an Industrial Ceiling Light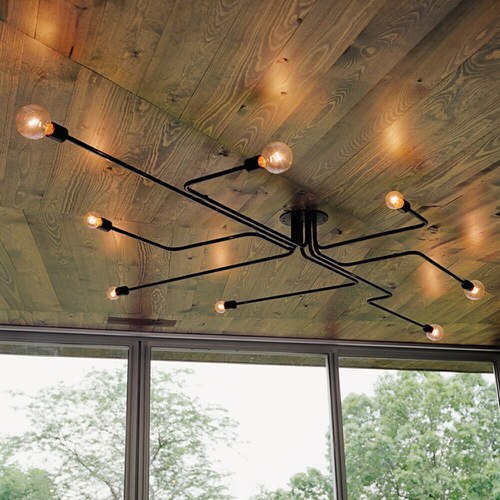 Introduce a metal ceiling light fixture in your enclosed space for a chic industrial look. Either make one at home or purchase from the nearest store.
Find out some amazing DIY ceiling light ideas here
21. Introduce a Chandelier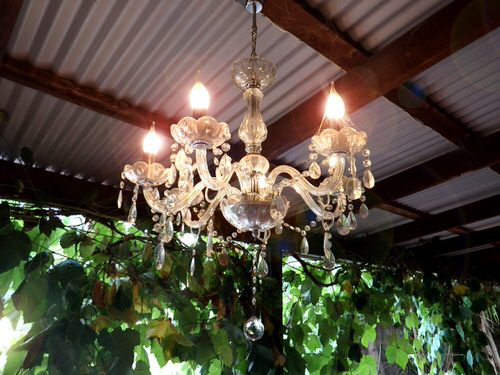 Do you have a spare chandelier? Hang it from the balcony's ceiling to uplift its appearance.
22. Icicle Light Balcony Decoration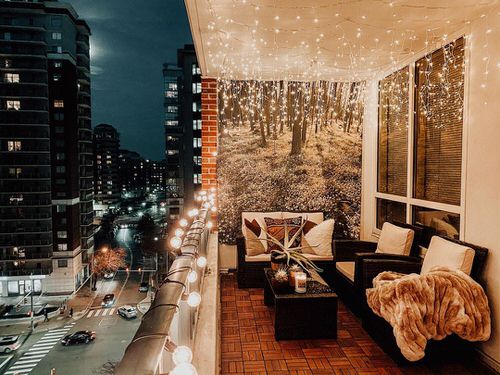 Hang icicle lights in the balcony to create an alluring jaw-dropping twinkly light display. The best part, this decoration never goes out of style.
23. DIY Paper Star Lantern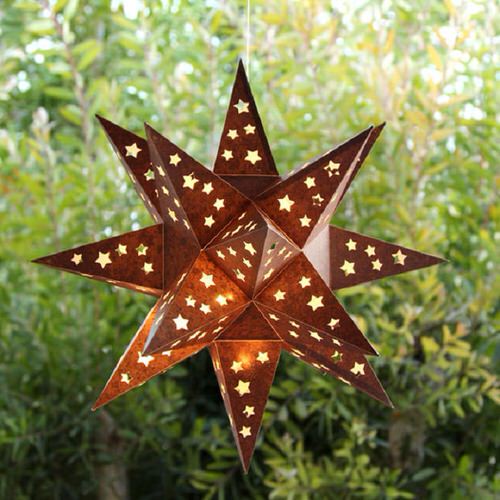 Lit with LED fairy lights inside, this paper star lantern is perfect for a balcony. It's inspired by Mexican tin star lanterns. Read more here.
24. Cotton Ball String Light Garland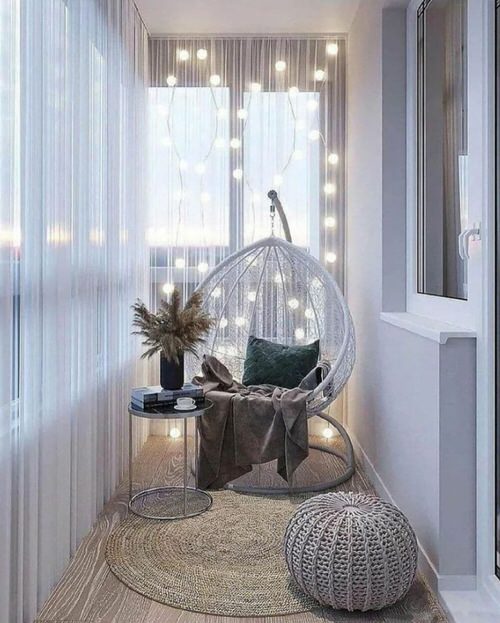 Up your decor game with this cotton ball string lights garland. It goes quite well with white walls and curtains.
25. Fairy Lights on a Single Wall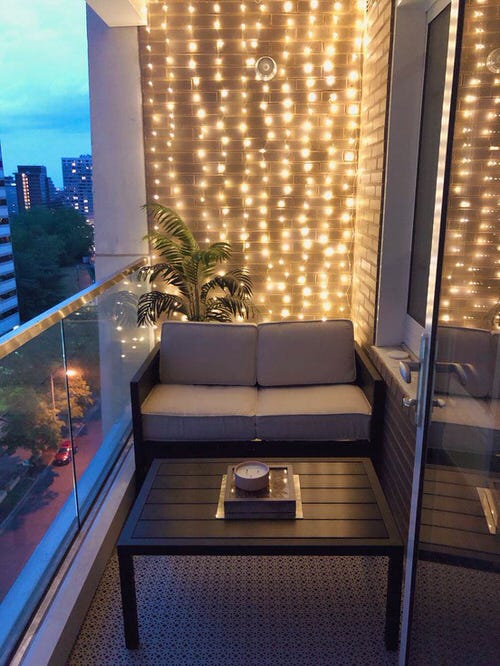 Deck up an empty wall with string lights to make your balcony mesmerizing on a budget.
26. Moroccan Pendant Lamps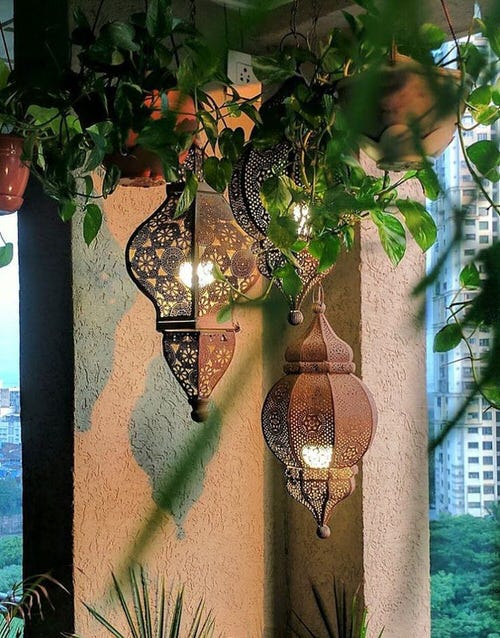 If you love everything boho, then use Moroccan lights to give your sitting nook an artsy bohemian look.
27. Combine Lights and Greenery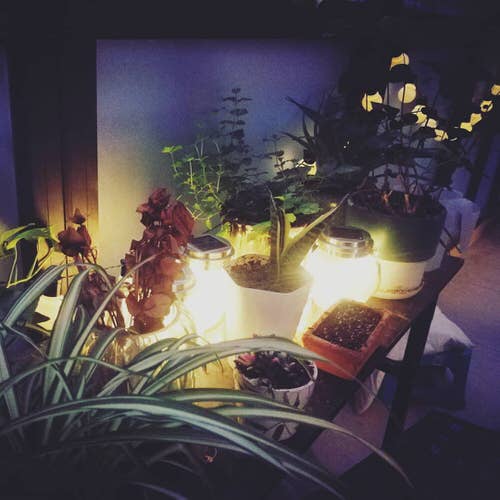 The combination of planters and solar-powered lamps makes the gallery more inviting and relaxing.
28. Ignite a Candle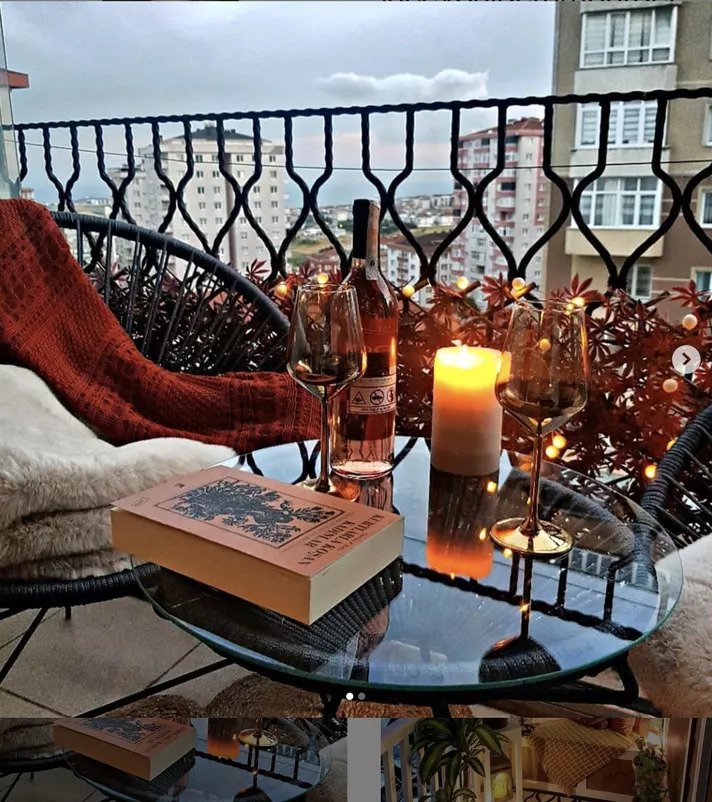 Do you have a tight budget but still want to light up your balcony? Ignite a candle on the table to set the mood.
29. Fairy Lights in Glass Jars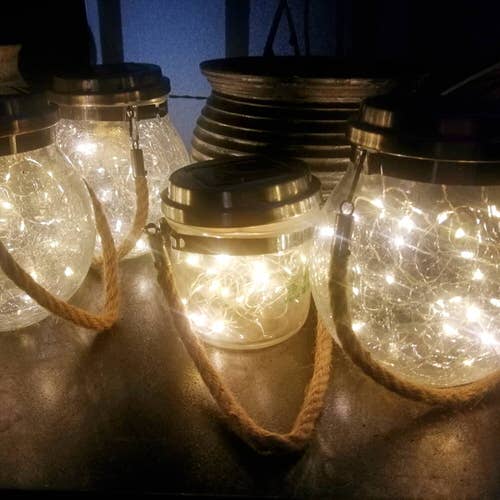 Nothing gives your balcony a more dreamy feel than mason jars filled with fairy lights. Place them strategically throughout the space and see the difference.
30. A Bottle Light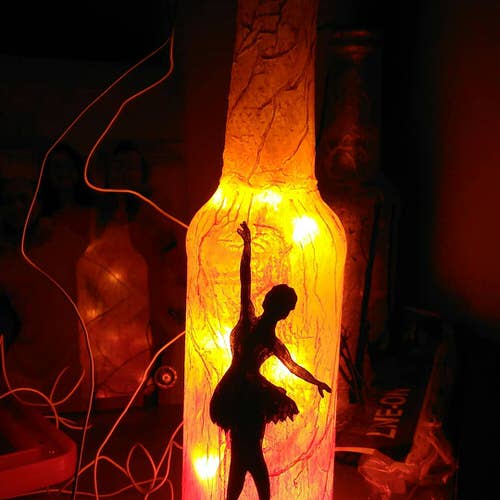 This illuminated handpainted bottle with a dancing girl silhouette will surely light up any dull balcony.
31. A Magnificent Chandelier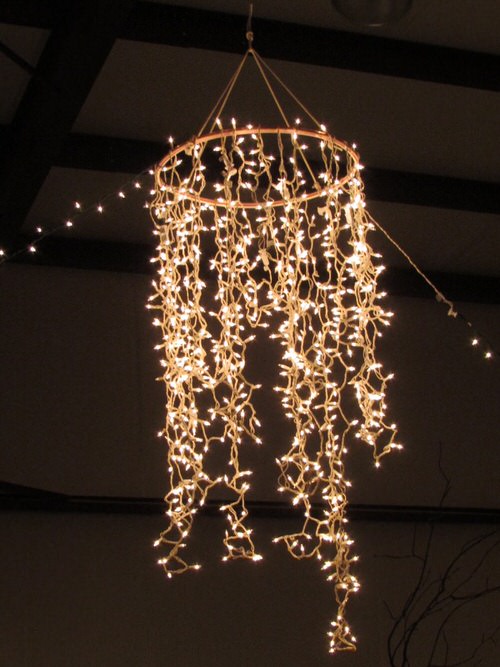 All you need are spray painted hula hoop, two strings of icicle lights, and black electrical tape to craft a magnificent chandelier for your gallery.
32. A Lighted Wreath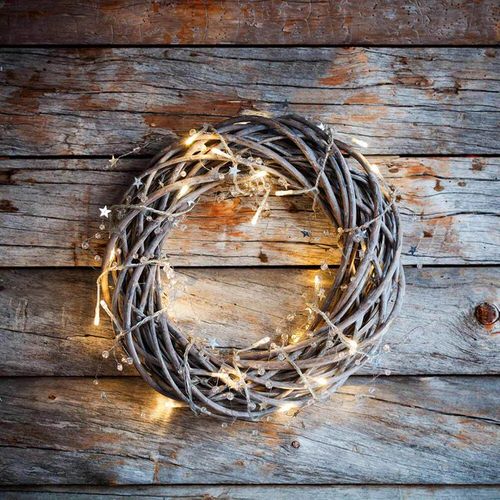 Wrap battery-operated string lights around a wreath and hang it on the gallery wall for a cozy glow.
33. Ladder with Plants and String Lights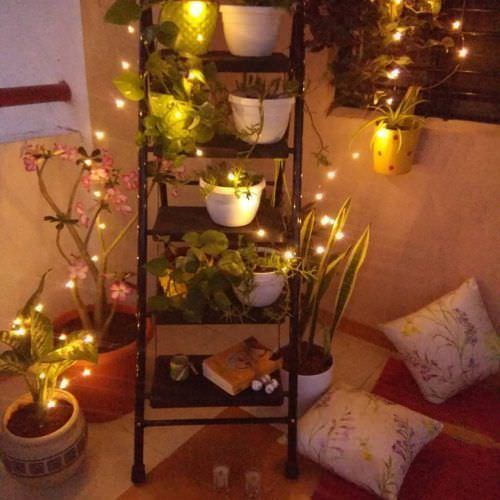 Beautify a step ladder with plants and string lights to make it the focal point of your balcony.
34. Black Accents with Glowing Lights
The black accents and soft glowing lights give this balcony a modern feel and the much-needed charm.
35. Lighted Candy Cane Balcony Display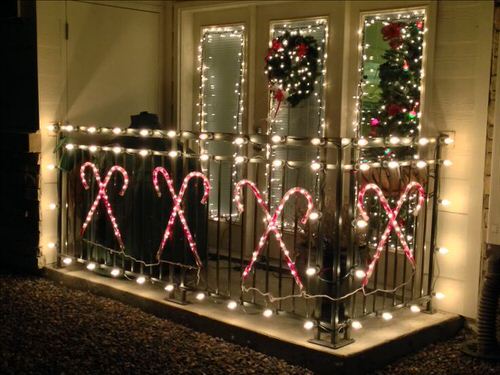 Bulb-shaped string lights, illuminated wreaths, and lighted candy canes are what you need to fill the space with festive spirit.
Find out the list of gorgeous succulent Christmas tree ideas here