Have a look at these Kitchen Island Decor Ideas to turn your ordinary cooking area into a statement-making space!
Make kitchen peninsula the focal point of your cooking room on a budget using these ingenious Kitchen Island Decor Ideas.
---
Kitchen Island Decor Ideas
1. Vintage Vibes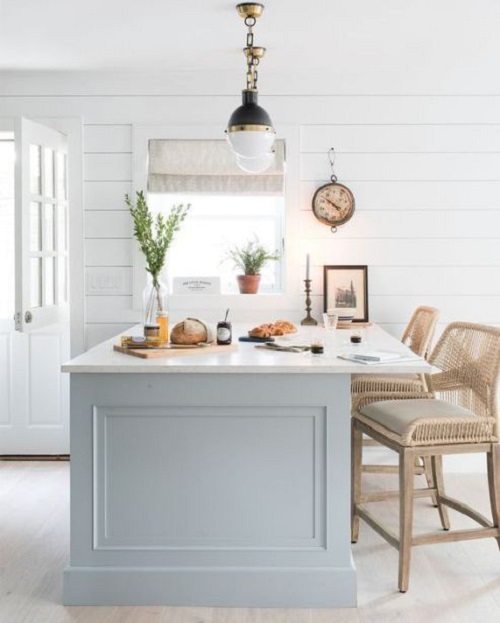 Add a framed picture and old brass candlestick on the kitchen island for a vintage touch. Next, put a vase with faux leaf stems and a wood cutting board to complete the look.
2. A Chic Tray & Gold Pendant Lights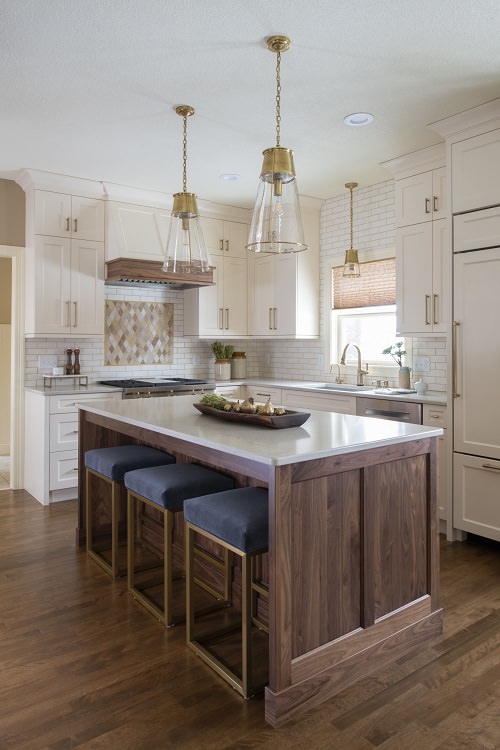 If you have a walnut kitchen island, invest in a long, narrow wooden tray and gold pendant lights to complement its look.
3. Bohemian Kitchen Island Spring Decor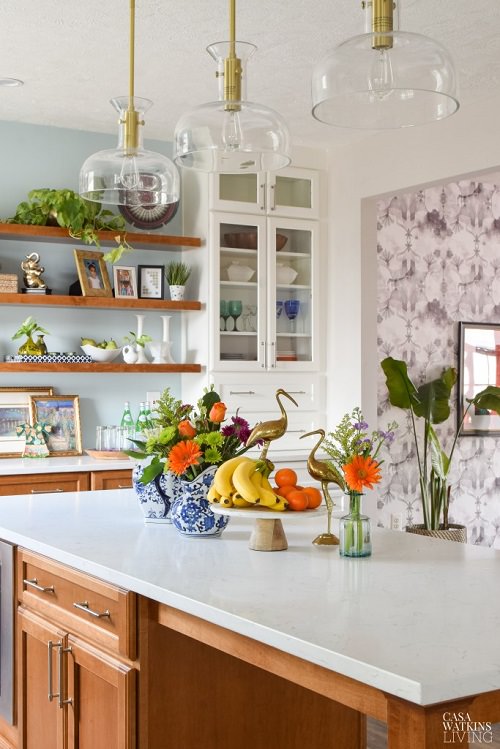 All you need is five minutes to create a dreamy boho vignette on your kitchen peninsula using flowers, pitchers, colored glass, and a cake stand. Read more here.
4. Vases and Flowers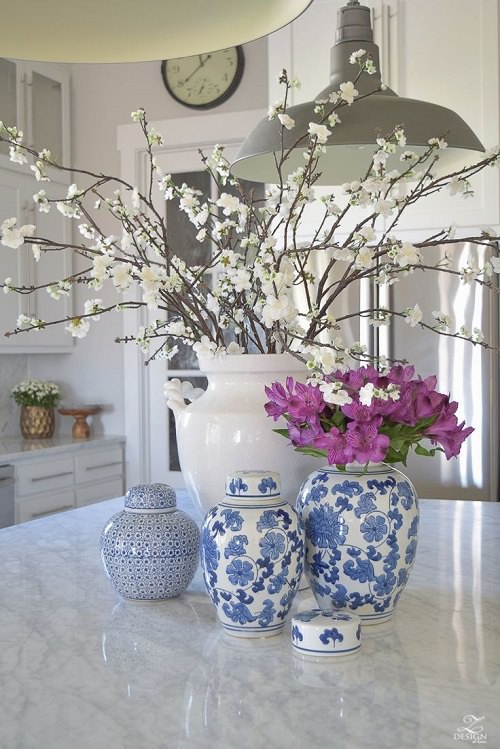 Add plenty of pizzazz to your cooking space by placing different patterned vases and cut flowers on the island.
5. Display Seasonal Fruits and Veggies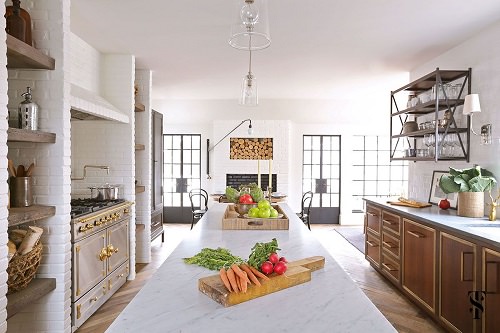 Don't have pitchers, vases, flowers, or any decorative? Put a wooden cutting board and a coffee tray on the kitchen island to display seasonal fruits and vegetables.
6. Go with Succulent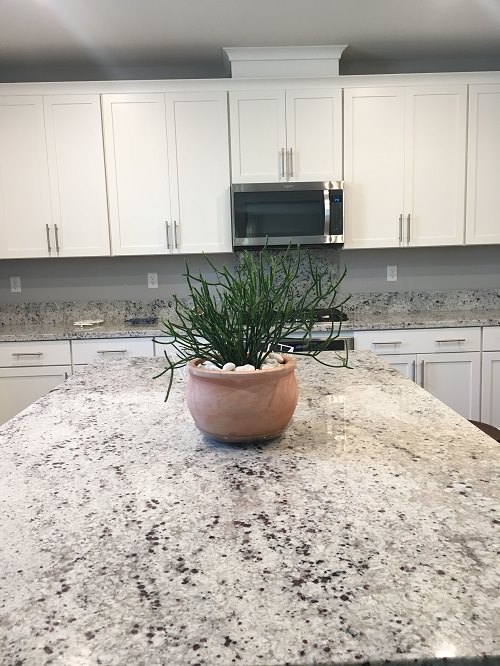 Setup a pencil cactus or any other succulent on the kitchen island to bring nature into your cooking space. People with a green thumb will adore this decor idea.
7. Kitchen Island Decor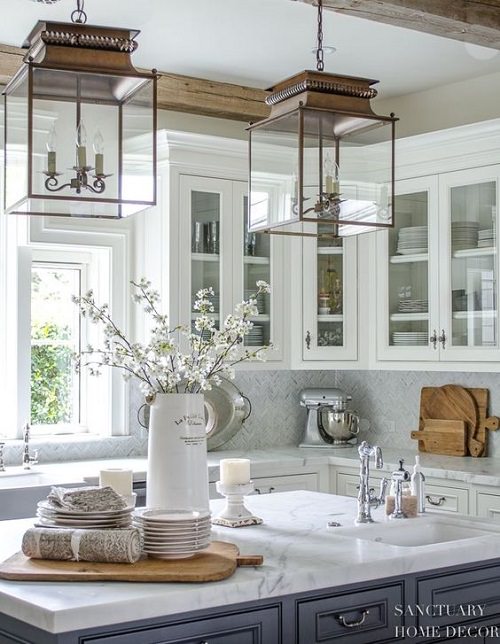 This kitchen island decor features a tall vase adorned with cut flowers, a wooden cutting board, dishes, and a pair of candleholders.
8. Kitchen Island Fall Centerpiece Idea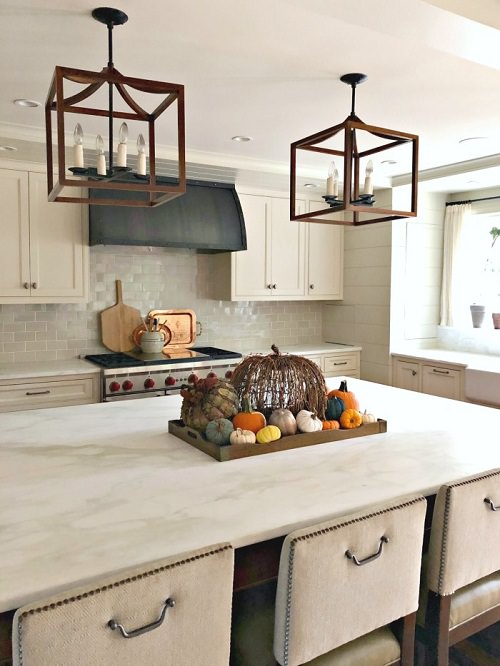 Put together this Instagram-worthy, kitchen island fall decor centerpiece using a tray, a lighted grapevine pumpkin, and tiny faux pumpkins.
9. Christmas Kitchen Island Decor
Why not use the island to celebrate Christmas? Check out this video to create statement-making, festive decor for your kitchen island.
10. Valentine Kitchen Island Decor Idea
Are you looking for a valentine's day decor idea for your kitchen island? Watch the video to spread love and warmth in your cooking space.
Have a look at these DIY Valentine wreath ideas here
11. Spooky Kitchen Island Decor
The DIYer in this video transforms a regular kitchen peninsula into a spooky, eye-catching display with a few add-ons.
12. Patriotic Hydrangea Centerpieces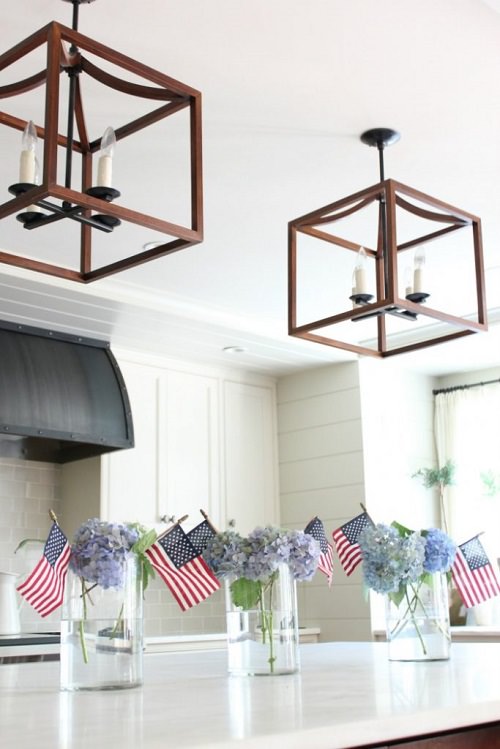 Decorate your kitchen island on the 4th of July with these chic yet patriotic hydrangea centerpieces. The details are here.
13. Little Buddha Statue with Succulents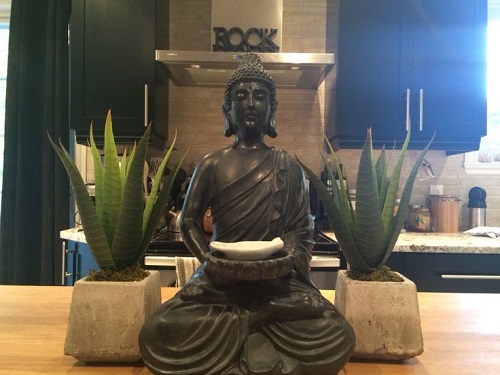 Embrace your spirituality by decking up your kitchen island with a little buddha statue and a pair of succulents.
14. Easter Decor for Kitchen Island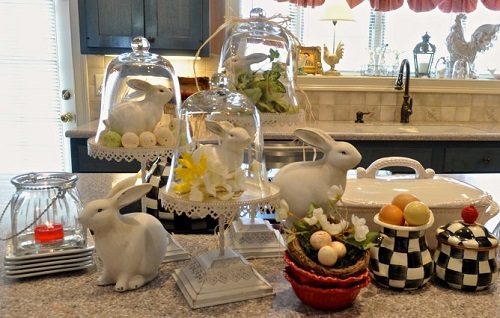 If you're planning to make a stunning easter display on your kitchen island, head over to this article for more info.
15. Show Off Cookbooks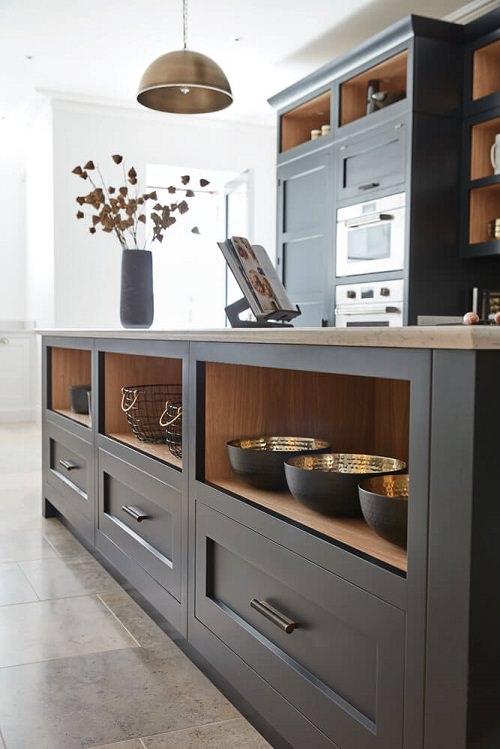 Place a cookbook on a book stand next to a tall vase on the island to bring a little extra zhush. It's one of the cheapest kitchen island decor ideas on this list.
Check out some amazing rental kitchen makeover ideas here