Turn your plain old bowls into a stunning work of art with these amazing Bowl Painting Ideas! Explore now!
Painted bowls are a fun way to add a personal touch to your kitchen or dining room. In this article, we have compiled some creative Bowl Painting Ideas that'll help you elevate your home decor game. So, grab the paintbrushes and let your imagination run wild!
Find out the best DIY glass vase painting ideas here
---
Bowl Painting Ideas
1. DIY Painted Wood Bowls

Spice up the look and feel of your regular wooden bowls with colorful, intricate patterns. Read the details here.
2. Toronto Skyline-Themed Painted Soup Bowl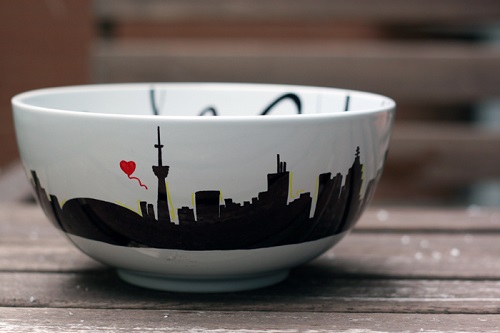 Draw 'Toronto Skyline' on the ceramic bowl to create a timeless showpiece for your dining table. Check out this article for the instructions.
3. DIY Fish-Scale Bowl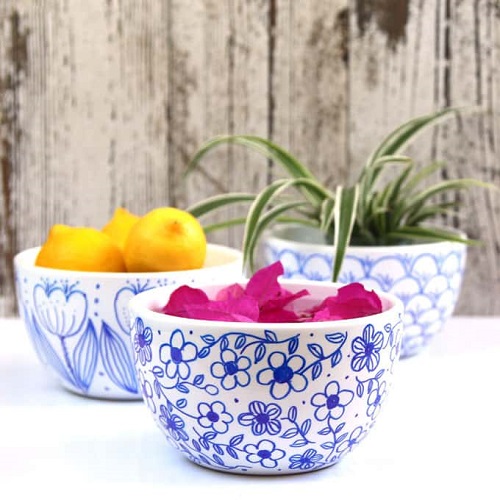 You only need a sharpie and a few supplies to beautify your plain ceramic bowls with a fish-scale pattern. Hop to this article for more info.
4. Floral-Patterned Bowl DIY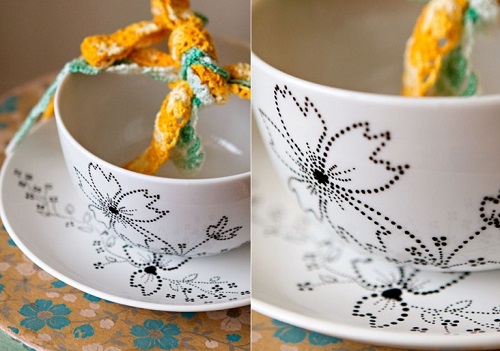 Show off your creativity and painting skills by giving a floral makeover to a white bowl. It's one of the best bowl painting ideas.
5. DIY Hand-Painted Indigo Clay Bow

The bright punch of blue and the starkness of white makes these hand-painted bowls outstanding decor pieces. You can also use them to store jewelry, bobby pins, and paper clips. Learn the details here.
6. Dishwasher-Safe Painted Ceramic Bowls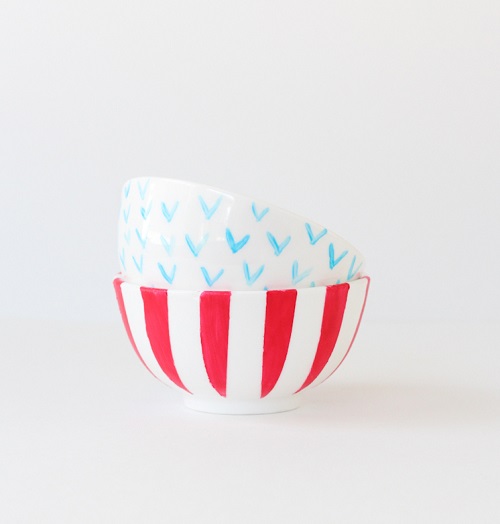 Instead of tossing out your old ceramic bowls, give them a new life with these easy instructions. They are great for gifting purposes as well.
7. Painted Pet Bowl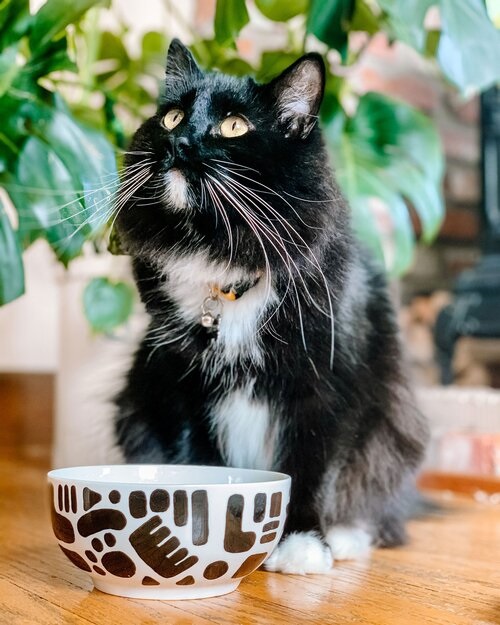 Make your pet's mealtime special with this customized bowl featuring lovely patterns and a pop of color. The DIY is here.
Here are the best homemade DIY dog feeding stations ideas
8. Watermelon Bowls DIY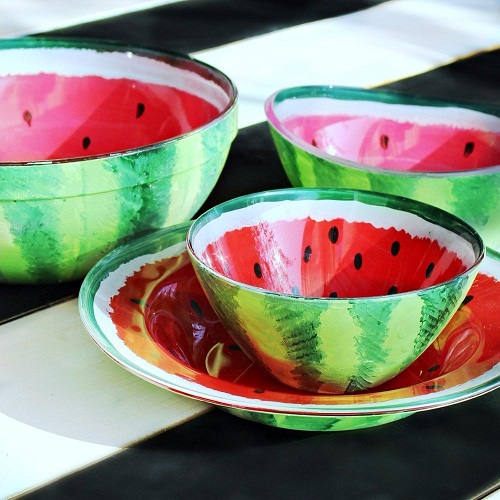 Transform simple glass bowls into fun watermelon-painted bowls using this tutorial. It's one of the most amazing bowl painting ideas.
9. DIY Painted Fruit Bowls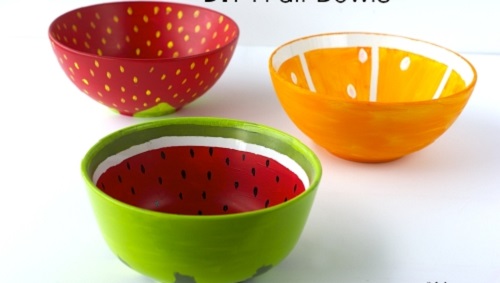 Add a little flair to your next picnic or BBQ with these fun strawberry, watermelon, and orange bowls. Click here to know more.
10. Painted Jack-O-Lantern Treat Bowl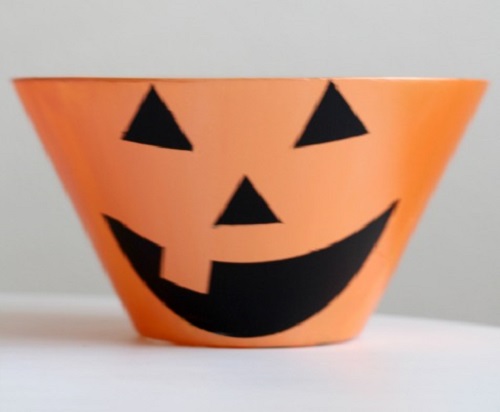 This festive candy bowl is great for trick-or-treaters or as a serving dish. The paint used in this project is non-toxic and dishwasher-safe.
11. Bubble Glazed Bowls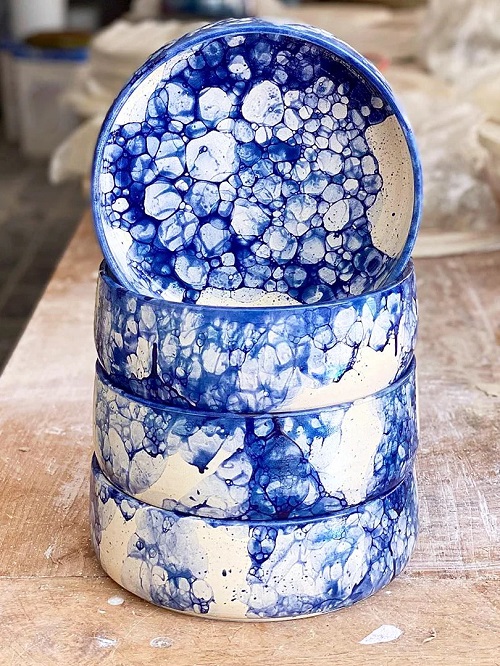 Use the bubble painting technique to beautify your boring white bowls and other tableware. Take inspiration from this article.
12. DIY Japanese Printed Bowls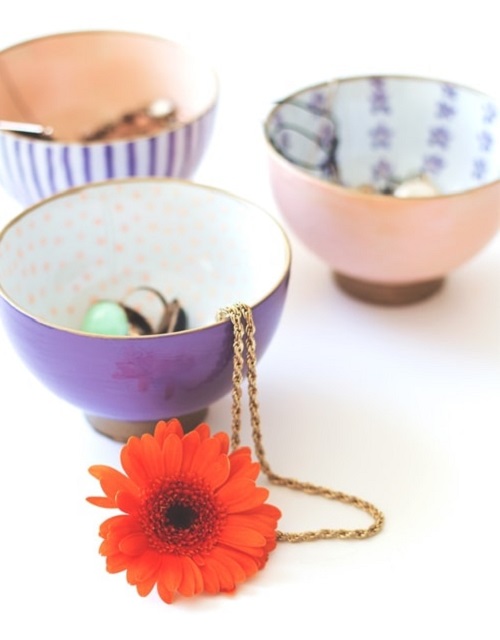 Ideal for storage and decoration, these Japanese-printed porcelain bowls make sweet gifts. The step-by-step tutorial is here.
13. Bowls With Jumping Characters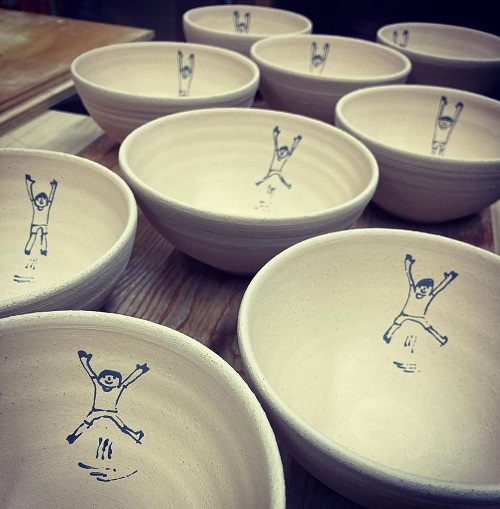 To make these jumping characters in the bowls, you only need a sharpie and lots of creativity.
14. Gold Painted Bowl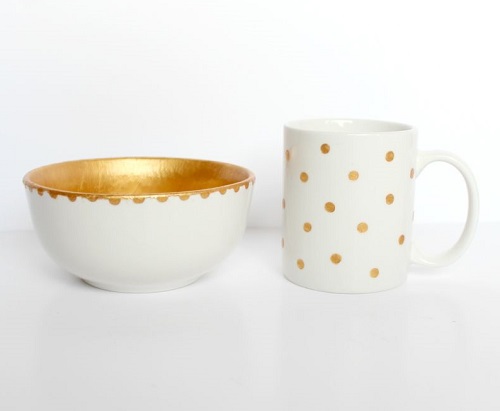 Give your plain old bowl a glammy makeover with gold paint, a paintbrush, and this tutorial.
15. Bee in the Bowl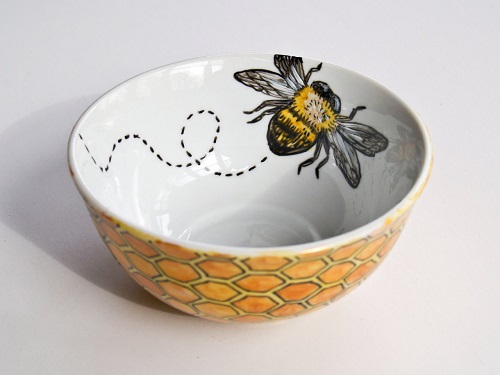 Grab a paintbrush and colors to paint a bee inside and a honeycomb outside the bowl.
Here are some awesome flower pot painting ideas