Are you looking for an affordable and cozy home for your pet rodent? These fantastic DIY Hamster Cage ideas are for you!
To make your tiny furball happy and healthy, a spacious cage with food, water, a running wheel, and bedding is crucial. Make a comfy one at home by taking inspiration from these DIY Hamster Cage ideas.
Have a look at some homemade cardboard cat house ideas here
---
DIY Hamster Cage
1. Three Story Cage DIY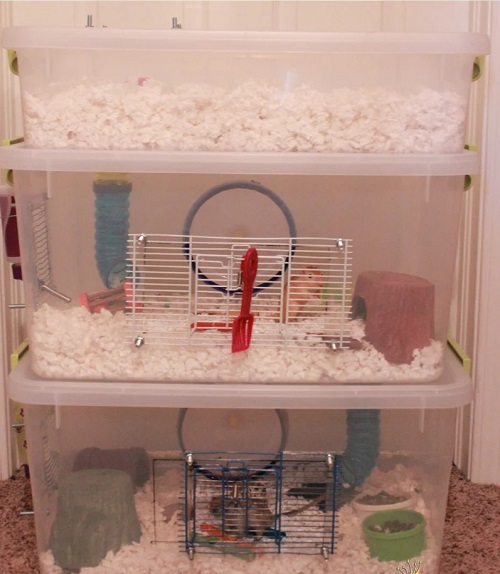 Give your mini pet enough space to roam and play by DIYing this three-story hamster cage using storage bins and this tutorial.
2. Ikea Billy Hamster Cage
Check out this video to make a chic hamster cage from Ikea billy extension, aquarium silicone, mesh, nails, and wood planks.
3. Doll House Hamster Cage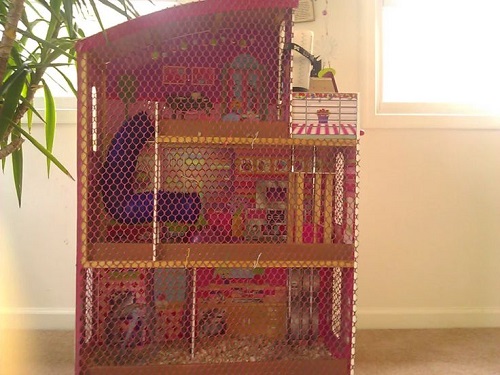 All you've to do is upcycle an old dollhouse to build a mansion for your tiny furball. Get the instructions here.
4. DIY Ikea Linnmon Hamster Cage
Recreate this elegant-looking, spacious hamster cage from Ikea linnmon and this easy-to-follow video tutorial.
5. DIY Plastic Bin Hamster Cage
Why invest in store-bought cages when you can DIY a simple and economical one for your cute rodent with a plastic bin. Decorate it with washi tape for an added charm.
Learn some amazing washi tape uses here
6. DIY Acrylic Hamster Cage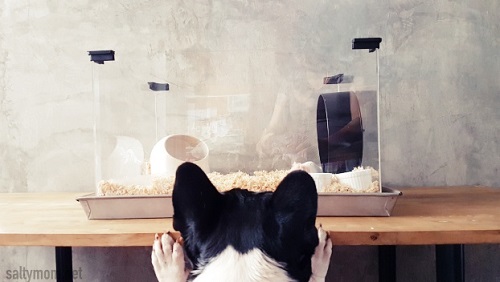 Grab a tray, rubber corners, acrylic sheets, cookie tin, marker, cutter, and other supplies to assemble this transparent hamster cage.
7. Homemade Double Decker Hamster Cage
Watch the video to mimic this interconnected double-decker cage for your adorable hamster buddy.
8. DIY Plywood Village Hamster Cage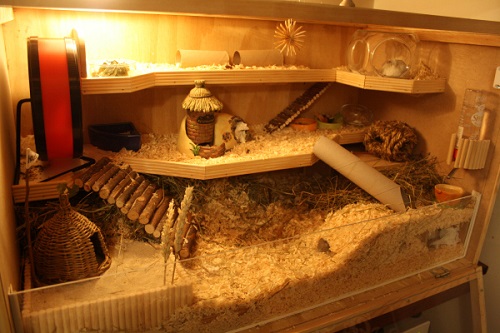 Made with plywood, softwood battens, and glue, this village-themed cage is an excellent adoptiversary gift for your favorite hamster.
9. Aquarium Hamster Cage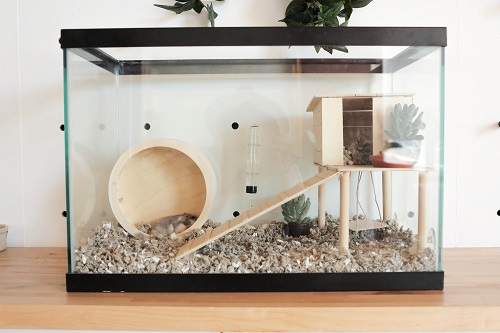 Learn how to transform an old aquarium into a functional hamster cage with this detailed tutorial. You and your little companion will love this cage for sure.
10. Impraboard Hamster Home
This hamster cage idea is beginner-friendly and super economical. All you need is an impraboard, stainless elbows, glue gun, acrylic sheets, and other supplies.
11. DIY No Tools Hamster Enclosure
To make a custom hamster cage for under $100, you need a double-sided tape, a Stanley knife, a staple gun, and an Ikea PLATSA frame.
12. Ikea Expedit Hamster Condo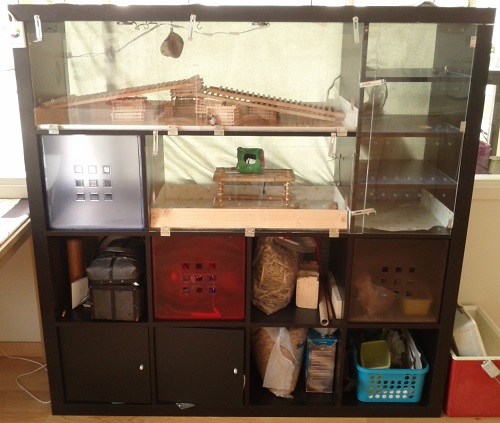 Remodel an Ikea Expedit bookshelf into a hamster condo with a few adjustments and hardware add-ons. Read more here.
13. Old Dresser Turned Hamster Cage
Instead of tossing out your old dresser, repurpose it into a chic hamster cage with some DIYing skills and a little patience.
14. Bookcase Hamster Cage Idea
Upcycle an outdated bookcase into a large and stylish living habitat for your little fluffy pet. It's one of the best DIY hamster cage ideas on this list.
15. Ikea Detolf Hamster Cage
In this project, the Ikea Detolf cabinet is used to build an extra-long hamster cage. It's a perfect home for your exercising-loving little pal.
Get some ingenious Ikea hacks for Christmas here