Make your bathroom stand out with these creative DIY Shower Door Ideas! Create a unique look that fits your style using custom designs.
These DIY Shower Door Ideas are a great way to update the look of your bathroom without breaking the bank. We have also included some renter-friendly options too.
Here's how to remove mold from shower caulking
---
DIY Shower Door Ideas
1. DIY Shower Door Makeover

Instead of replacing your old glass shower door, transform it into a stained-glass masterpiece with this great idea. It's best for rental bathrooms.
2. Tempered Glass Shower Installation

Follow this guide to learn how to install a glass-and-metal shower door without a professional's help. This tempered glass fixture is sturdy, easy to clean, and has a sleek transparency that makes a bathroom appear bigger.
3. DIY Sliding Shower Door Enclosure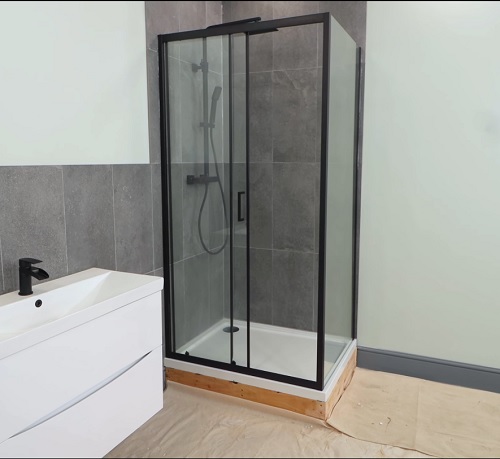 Sliding glass doors provide a sleek and modern look to the space. For a list of supplies and detailed instructions, watch this YouTube video.
Find out rustic bathroom ideas on a budget here
4. Industrial Factory Window Shower Door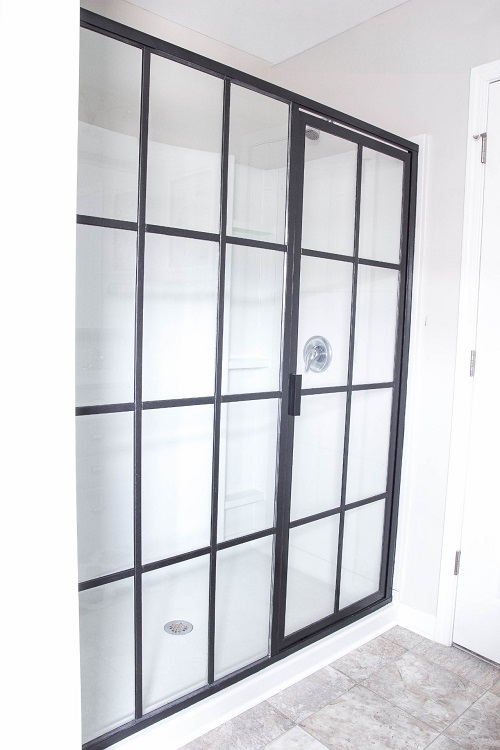 Give your existing builder-grade shower door a statement-making factory window look with this amazing idea.
5. Brass Shower Door

Add timeless charm to your shower area by installing this brass door. Hop to this article for more details.
Learn how to clean unlacquered brass faucets here
6. Bifold Glass Shower Door
Bifold glass doors are a great option for bathrooms with limited space. It's one of the amazing DIY shower door ideas.
7. Modern Pivot Shower Door Installation
If you want a modern-looking pivoting door for your shower enclosure, look at this article with step-by-step instructions.
8. Wooden Shower Door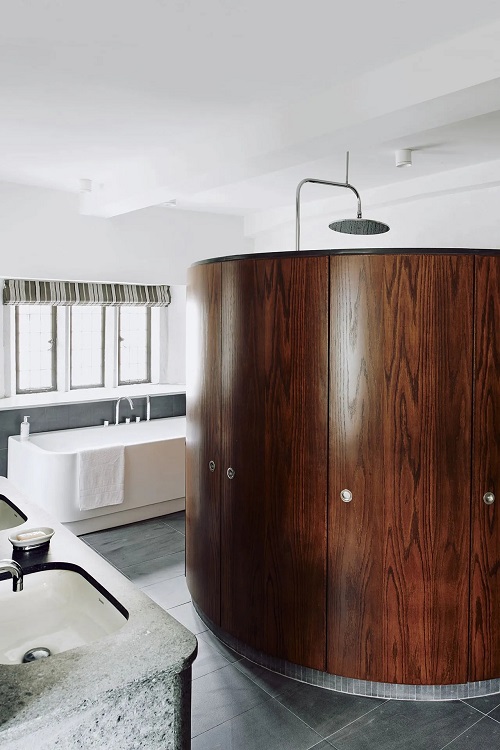 This shower pod featuring wooden doors is an instant eye-catcher. To imitate this idea, consult a professional.
Find out some shower storage ideas here