Instead of throwing the burned-out bulbs, try these Light Bulb Crafts Ideas to DIY decor-worthy stuff out of them!
These creative Light Bulb Crafts Ideas not only help you save the environment but also gives useful and eye-catching stuff in return.
Here are some DIY ceiling light ideas
---
Light Bulb Crafts Ideas
1. DIY Light Bulb Vase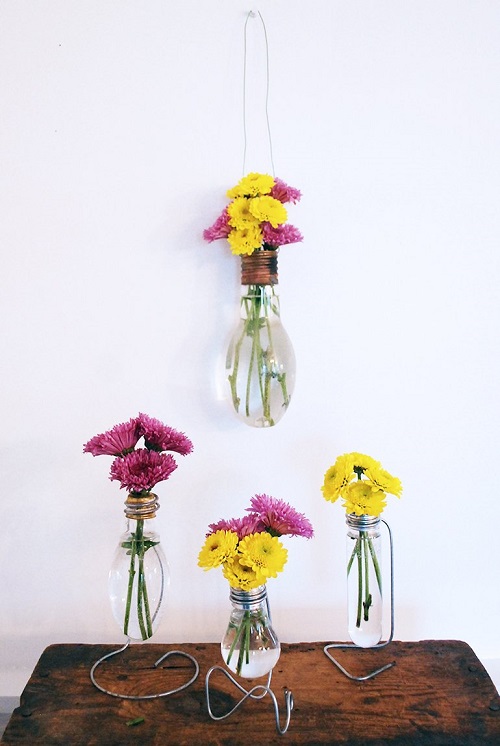 Replace your regular vases with these snazzy ones made from old light bulbs, floral wire, and wooden dowels. Read more here.
2. DIY Light Bulb Bugs
Watch this video to make bugs out of light bulbs. They are perfect as a mantel or coffee table display.
3. Valentine's Day Light Bulb Gift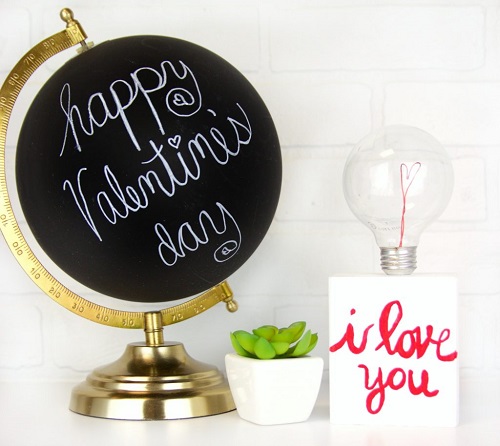 All you need is a light bulb, a wooden block, glue, red wire, and paint to whip up this romantic gift for your valentine.
4. Light Bulb Snowman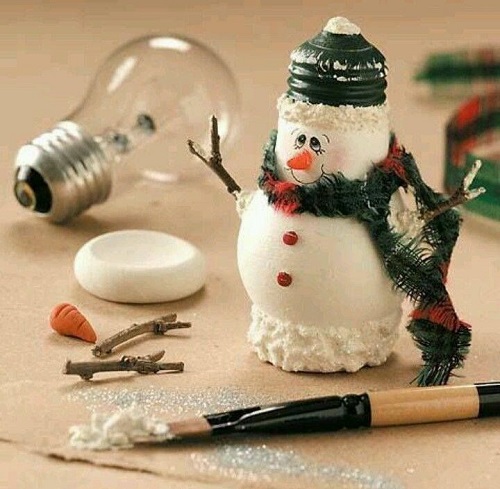 Recreate this adorable, Pinterest-worthy snowman from a light bulb, a few supplies, and this DIY. It's one of the most amazing light bulb crafts ideas on this list.
5. Twine Light Bulb Pears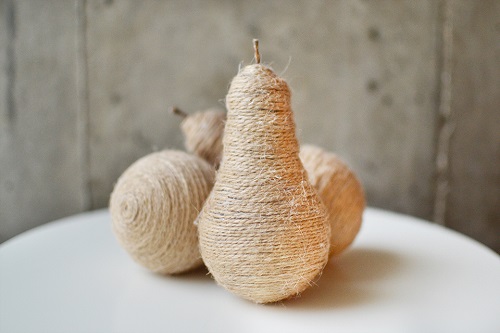 Take some light bulbs, prettify them with twine, and small twigs to create pretty centerpieces. The details are here.
6. DIY Christmas Light Bulb Garland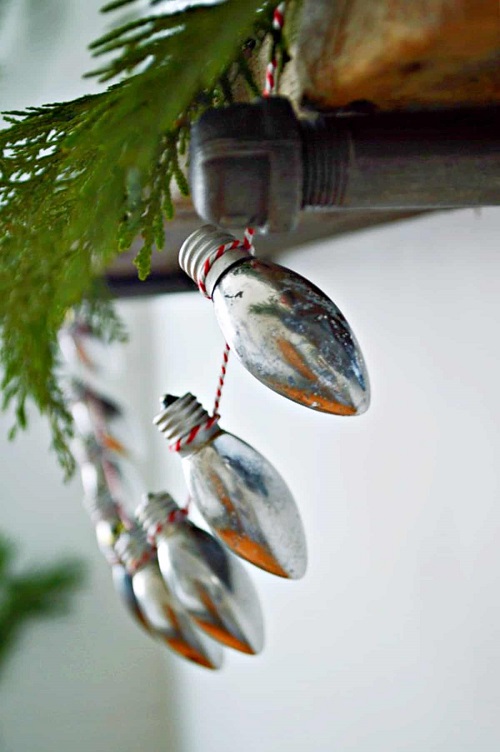 Rather than tossing dead Christmas bulbs, make a festive garland out of them using this tutorial. Either hang it on the mantel, Christmas tree, or garden gate.
7. Light Bulb Snow Globe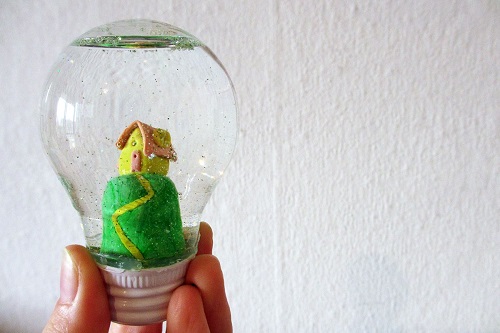 With a few simple supplies and creativity, you can easily put together an attractive light bulb snow globe to complement your holiday decor. It's one of the incredible light bulb crafts ideas.
8. Eternal Light Bulb Terrarium
This eternal light bulb terrarium is a budget-friendly present for birthdays and special occasions. People with green thumbs will love this idea.
9. Bird from a Bulb
Check out this video to make a cute white pigeon from a bulb, glue, cotton, and other supplies.
10. Marbled Light Bulbs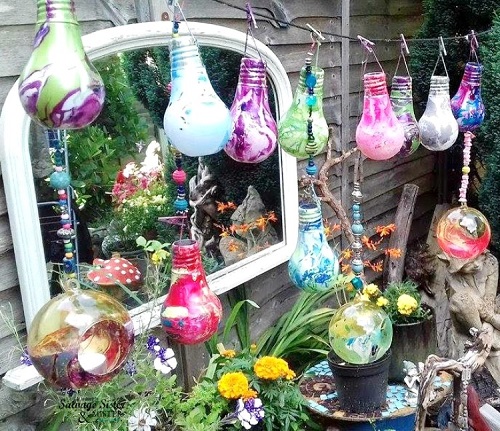 If you want a focal point for your yard, these colorful marbled light bulbs are the right choice. Instructions are here.
11. Light Bulb Snoopy Ornament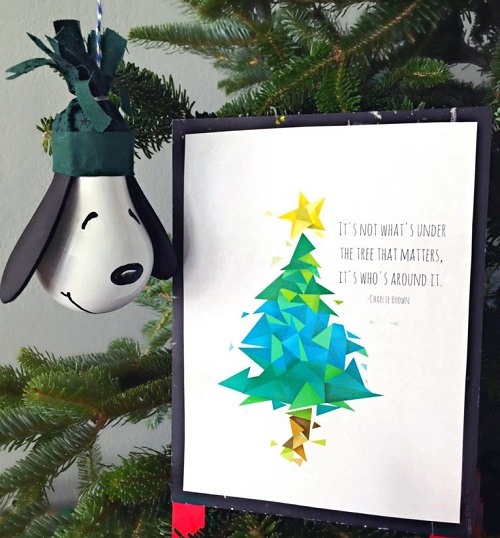 This snoopy-themed ornament makes the Christmas tree interesting and attracts lots of praise from guests.
12. Light Bulb Ocean Diorama
Display your crafting skills by DIYing an eye-catching ocean diorama inside a light bulb with this easy-to-do video tutorial.
13. DIY Light Bulb Lamp
Follow this instructable to DIY a functional lamp from a burnt-out light bulb. It's one of the best light bulb craft ideas to try this weekend.
14. Chalkboard Light 'Bulbles'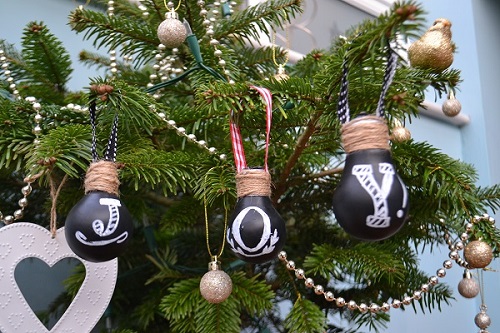 Apply chalkboard paint on light bulbs, tie ribbons, wrap twine, and write 'Joy' with a marker pen to get elegant X-mas tree ornaments.
15. DIY Santa Claus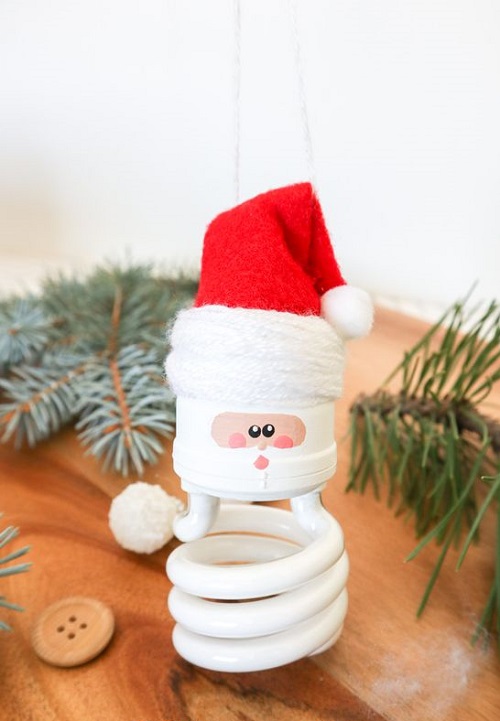 Here's the tutorial to convert an old spiral bulb into an adorable Santa Claus to amp up your home holiday decor.
16. Cat in a Hat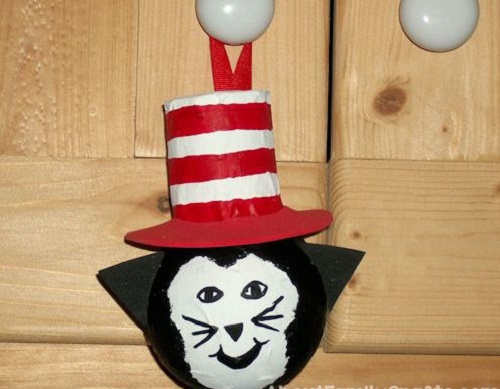 Perfect for a birthday party and festive decor, this Dr. Seuss-inspired cat with a hat craft is a kid-friendly project.
17. DIY Light Bulb Grinch Ornament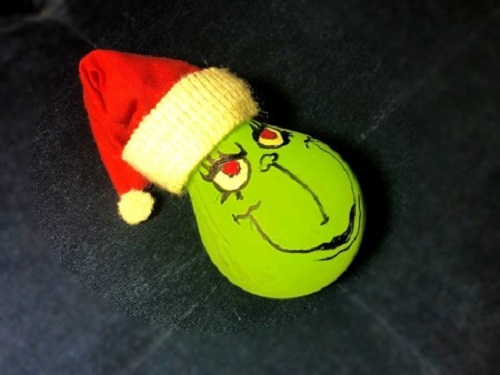 No need to buy Christmas tree ornaments, when you can make a grinch-themed one at home with this tutorial.
18. Funny Faces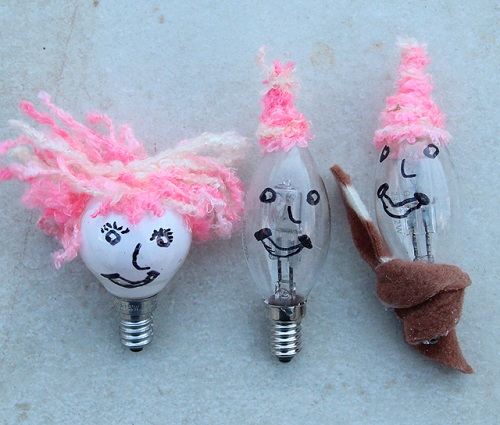 This fun light bulb craft is kids-centric, and they will surely love this craft. However, monitor their every move during this project.
19. Light Bulb Penguin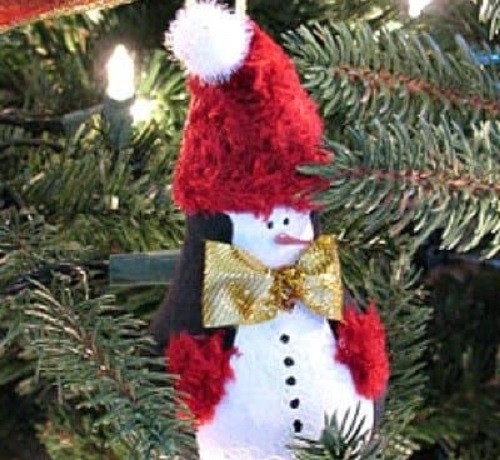 Turning a non-functional light bulb into a pretty penguin holiday ornament is another creative upcycling craft. It's one of the fantastic light bulb crafts ideas.
20. Decoupaged Christmas Bulbs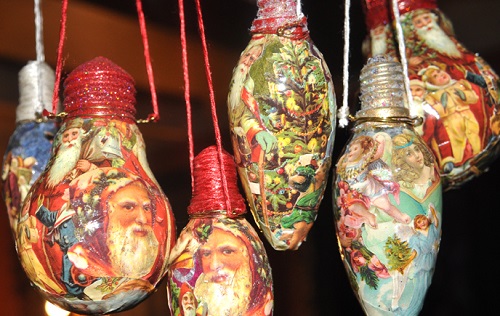 Making decoupaged decoratives is a great way to recycle old light bulbs and follow the go-green concept. The DIY is here.
21. Light Bulb Hot Air Balloon
Learn how to make a snazzy hot air balloon ornament from old light bulbs. The rhinestones make the ornament a striking display specimen.
22. A Witch Face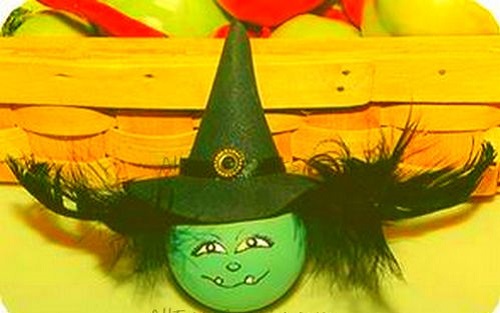 If you're planning a witch theme Halloween decor, include this lightbulb witch face for a spooktacular effect.
23. Potion Bottles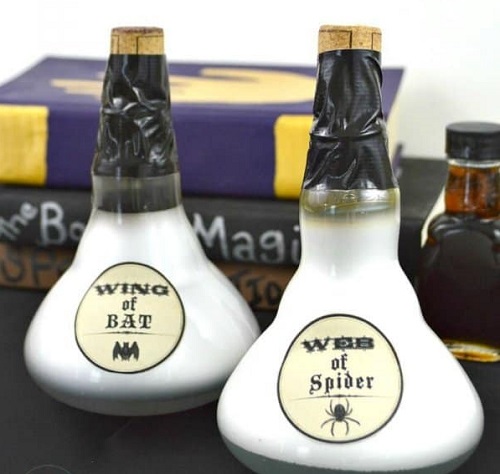 Take your Halloween decor game to the next level by making potion bottles from flood light bulbs. These bottles will surely attract a lot of eyeballs.
24. Light Bulbs Centerpiece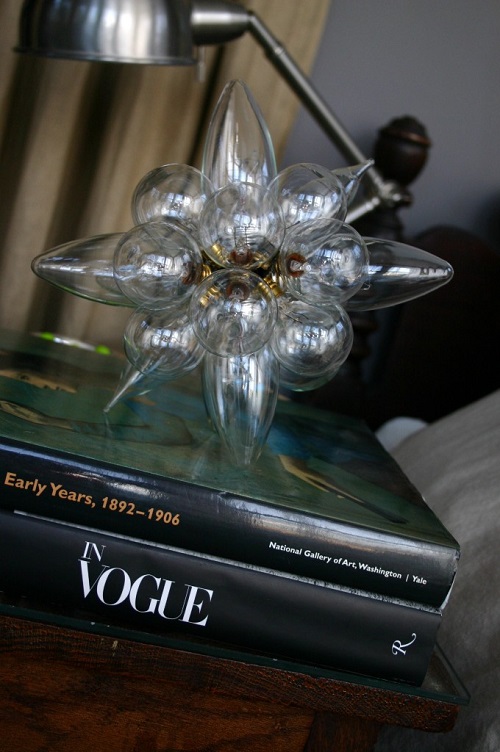 To make this conversation-starting centerpiece, attach different-sized light bulbs with hot glue to form a star-like shape.
25. Recycled Light Bulb Jack-O-Lanterns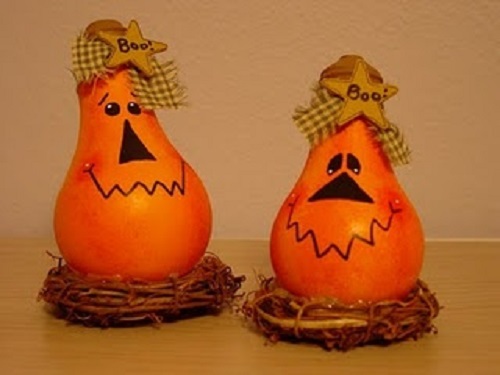 Got bored of the regular pumpkin jack-o-lanterns? Use light bulbs to create some unique jack-o-lanterns using this tutorial. It's one of the wonderful light bulb crafts ideas.
26. Light Bulb Angel Ornament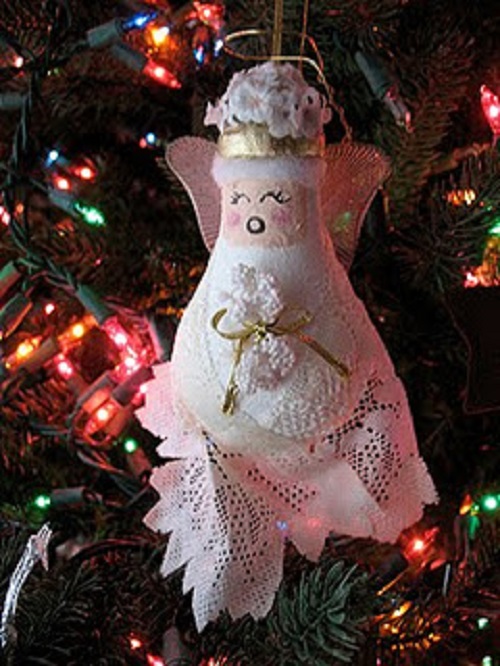 Surprise your little princess by gifting her this cute angel made from a burnt-out light bulb. Read more here.
27. Gold Glitter Light Bulb
Are you looking for a sparkling display piece on a budget? This gold glittered light bulb fits the bill. It's ideal for everyday or holiday decor.
28. DIY Reindeer Ornament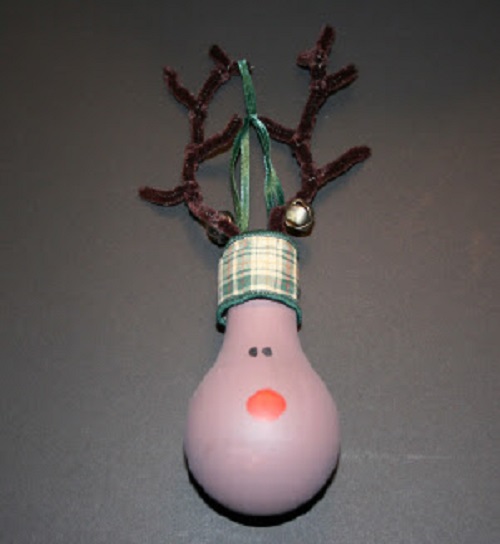 Get crafty and make this charming reindeer ornament out of a light bulb to display on the Christmas tree.
29. Easter Bunny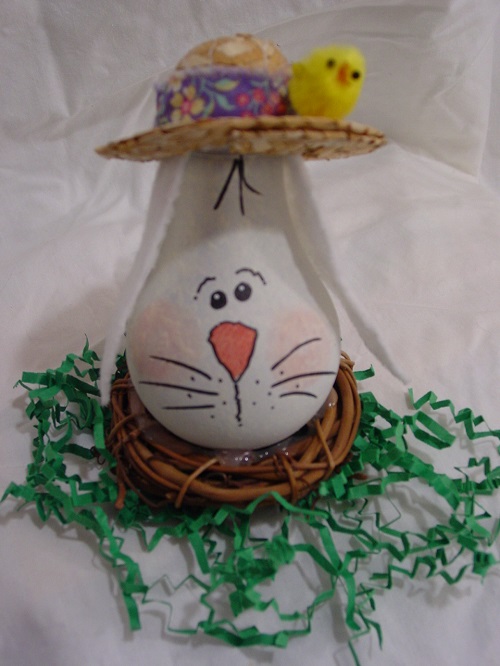 This DIYer shows how to transform a regular light bulb into an easter bunny. It makes for a great gift too.
30. Vintage Light Bulb Wreath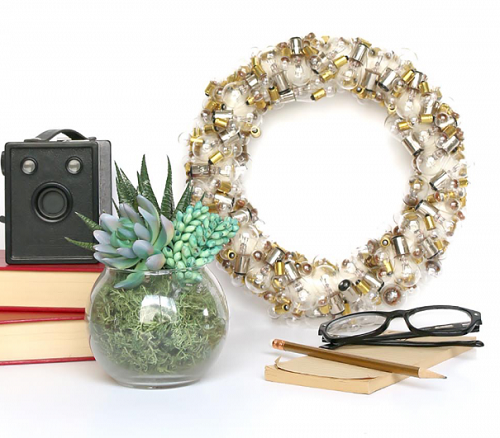 Gather small light bulbs, hot glue, and a foam wreath form to DIY this Instagram-worthy vintage lightbulb wreath for the mantel space.
31. Old X-mas Light Bulb Earrings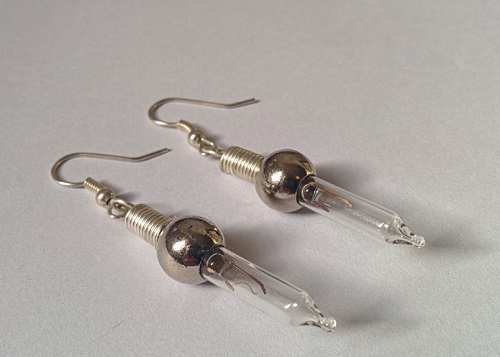 Show how crafty you're by DIYing earrings from old or new Christmas light bulbs. The tutorial is here.
32. Light Bulbs Chandelier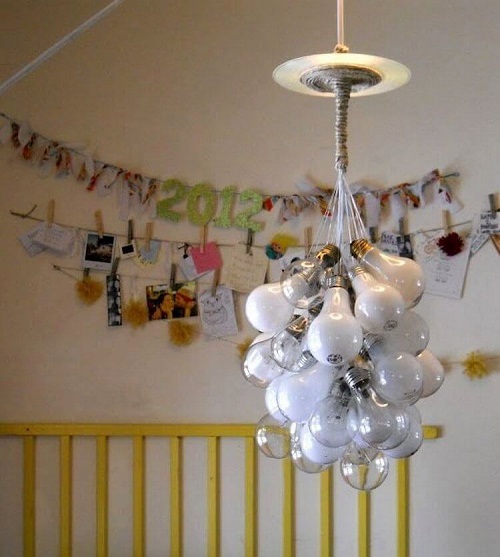 If you're on a tight budget but still want a chandelier for your space, don't spoil your mood and take a look at this light bulb chandelier DIY.
33. Building Ship in a Light Bulb
Make your kids learn the art of building a ship inside a light bulb with the help of this video.
34. Concrete Lightbulb Wall Hook

Swap your existing hook with this industrial-themed concrete lightbulb wall hook to hang your coats and hats. Instructions are here.
35. DIY Hourglass from Bulbs
Recreate this fun hourglass with your kiddos using light bulbs and cardboard. Display it on the bookshelf or mantel. It's one of the awesome light bulb crafts ideas.