Are you into reusing and recycling? You must definitely not miss out on these Candles From Wine Bottle Ideas!
Do you have lots of empty wine bottles? If yes, convert them into pretty Candles From Wine Bottle Ideas. They are ideal for everyday decor and gifting purposes.
Find out some DIY wine bottle ideas for the garden here
---
Candles From Wine Bottle Ideas
1. DIY Wine Bottle Candles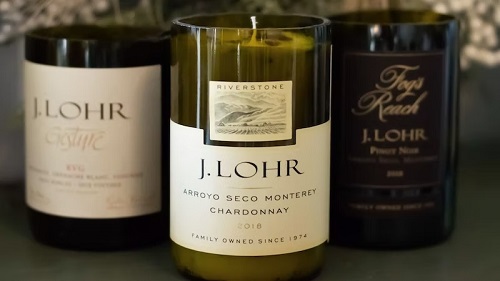 Add a touch of warmth to your home with this crafty DIY wine bottle candle project. If you don't want to buy a cutter, check out this video.
2. How to Make Wine Bottle Candles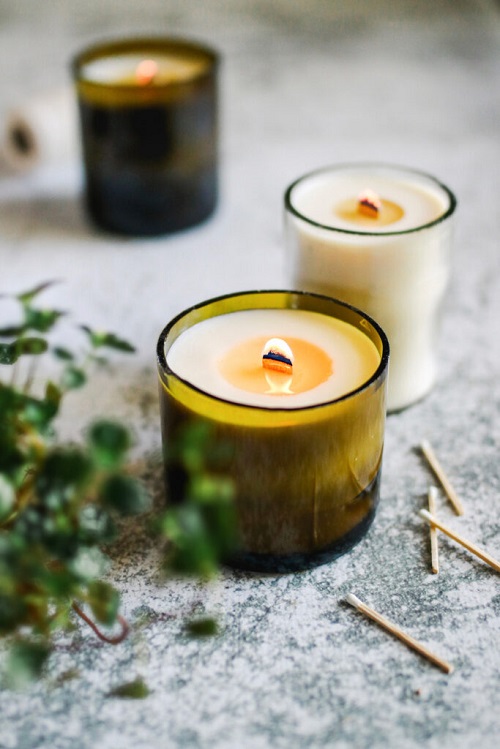 Here's the tutorial to make candles out of wine bottles — just in time for the holidays. These candles are ideal for patio, porch, and indoors.
3. Different Sized Wine Bottle Candles DIY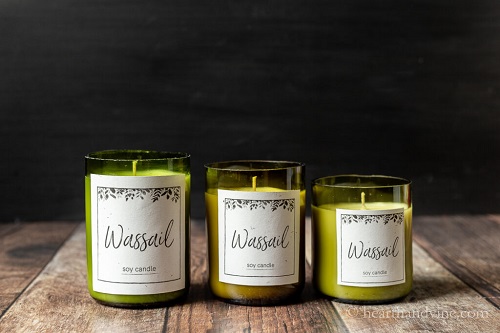 This tutorial is a great way to recycle old wine bottles into fragrant and beautiful candles. Grab aromatic oil, wine bottles, wax, and wicks for this project.
4. Rustic Wine Bottle Candle Idea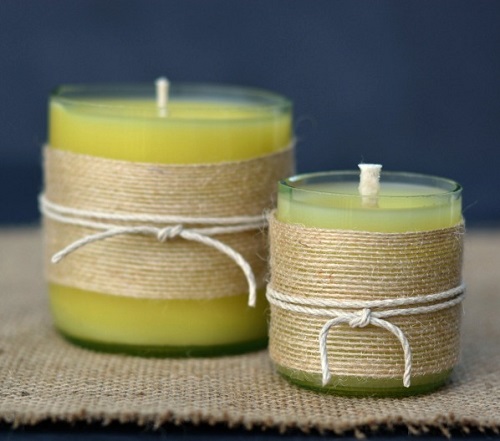 Give your home decor a rustic look with these decorative wine bottle candles featuring burlap ribbon and hemp. Read the details here.
5. Scented Wine Bottle Beeswax Candles DIY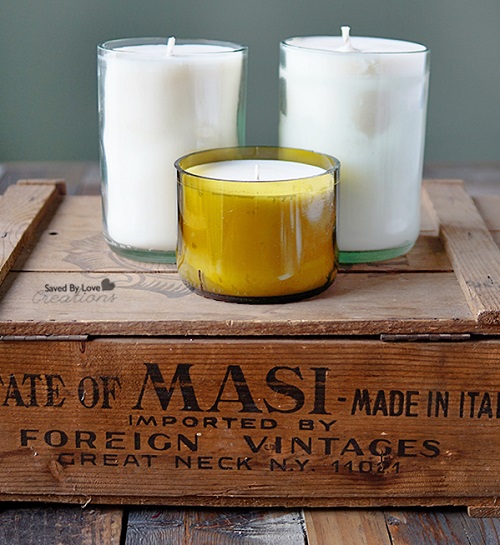 These handmade aromatic beeswax candles will surely impress your loved ones as Christmas gifts. They are easy to make and great for all occasions.
Here are some unique DIY wine barrel planter ideas
6. DIY Wine Bottle Citronella Candles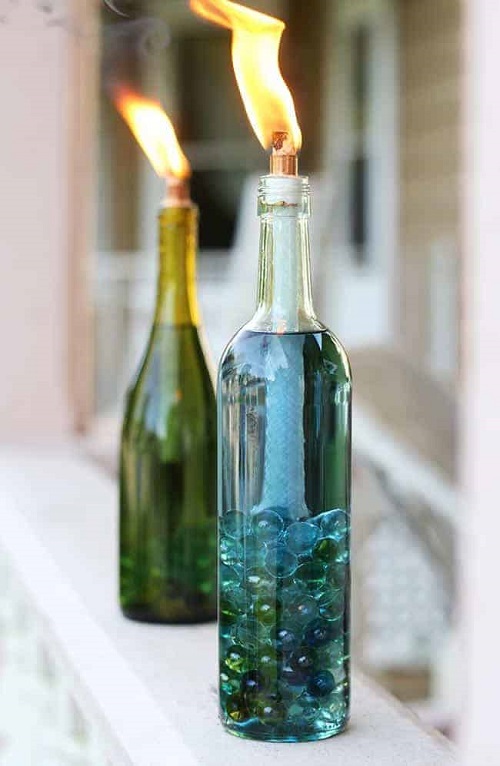 Replace your old, weathered tiki torches with these colorful DIY wine bottle citronella candles. Besides lighting up the space, these candles repel bugs as well.
7. Wine Bottle Candles With Essential Oil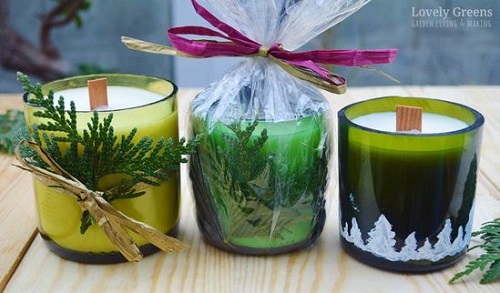 Learn how to creatively transform empty wine bottles into visually appealing candles in this tutorial. It's one of the best candles from wine bottle ideas.
8. Gorgeous Stenciled Wine Bottles Candles
Enhance the aesthetic appeal of your home decor by converting wine bottles into gorgeous stenciled candles. Check out this video for the how-to.
9. Easy Wine Bottle Candles Idea
Watch this YouTube tutorial to turn your regular wine bottle into a display-worthy piece with a wine bottle, wax, wick, and a bucket of cold water.
10. Glittery Wine Bottle Soy Candles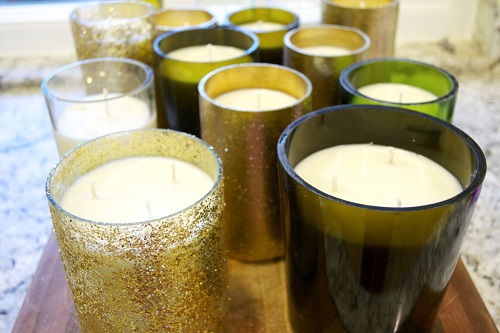 Take your parties and festivities decor to the next level with these dazzling wine bottle candles.
Here are some fantastic DIY glitter champagne bottle ideas