Check out this exclusive list of creative DIY Lampshades Ideas to give your monotonous lamps and rooms a chic facelift!
Instead of wasting money on store-bought lampshades, craft one from scratch or update the old one using these creative DIY Lampshades Ideas. They are perfect for adding personality, charm, and interest to your boring space.
Learn how to clean lampshades with vinegar here
---
DIY Lampshades Ideas
1. Old Sweater Turned Lampshade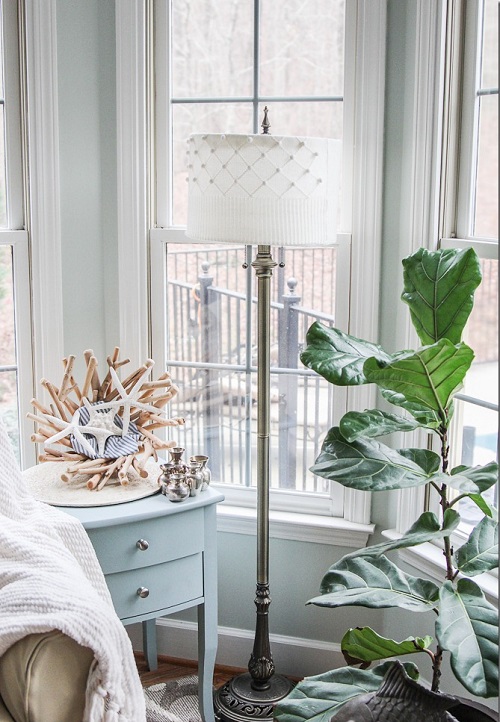 All you need is a sweater to spice up the look of your outdated lampshade. Get the instructions here.
2. DIY Spooky Lamp Shade
Give your lamp a spooktacular look with this Halloween-themed lampshade. Watch the video for more info.
3. DIY Thread Lampshade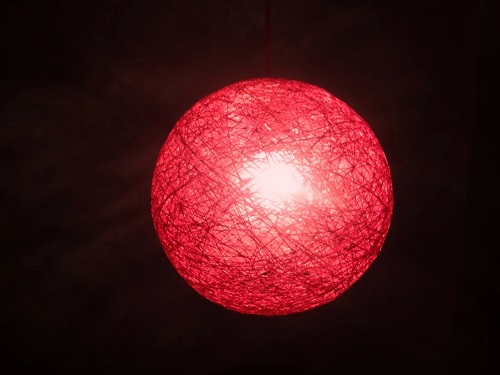 This thread lampshade project needs simple thread/string, glue, and an inflatable ball. It's fun to create and costs only $10.
4. Ombre Hair Dye Lampshade DIY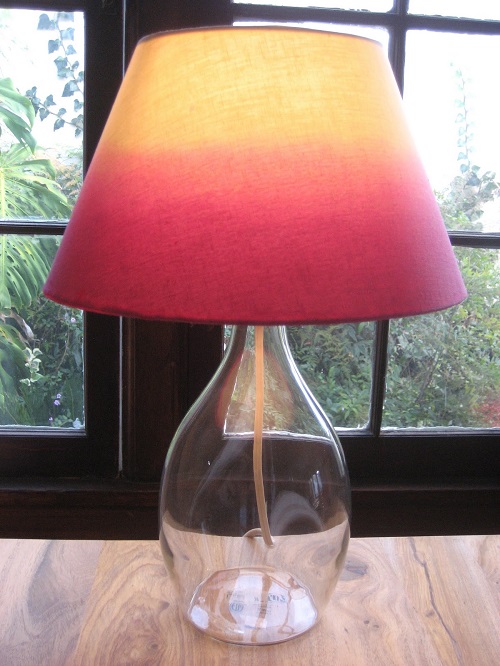 Brighten up your living space with this eye-grabbing ombre lampshade made from hair dye. It's a quick and easy project.
5. Yarn Ombre Lampshade Idea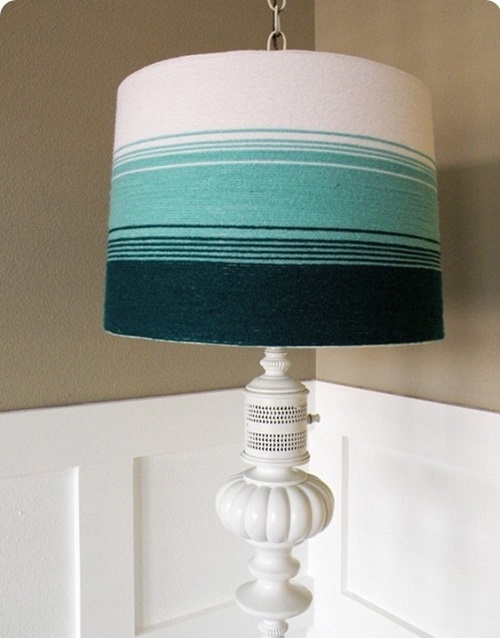 Get an old lampshade and multicolored yarn for this amazing project. It's one of the best DIY lampshades ideas on this list.
6. DIY Rosette Lamp Shade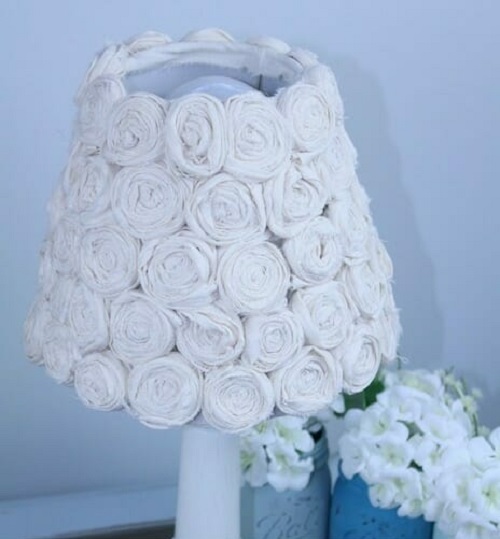 Isn't this rosette lampshade pretty? Learn how to make this shabby chic lampshade using this tutorial.
7. DIY Faux Flower Lampshade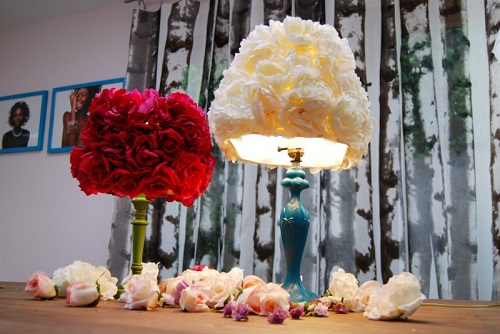 Rather than tossing out the old lampshade, update its look with beautiful faux flowers for an interesting display. Get the details here.
8. Chevron Lamp Shade DIY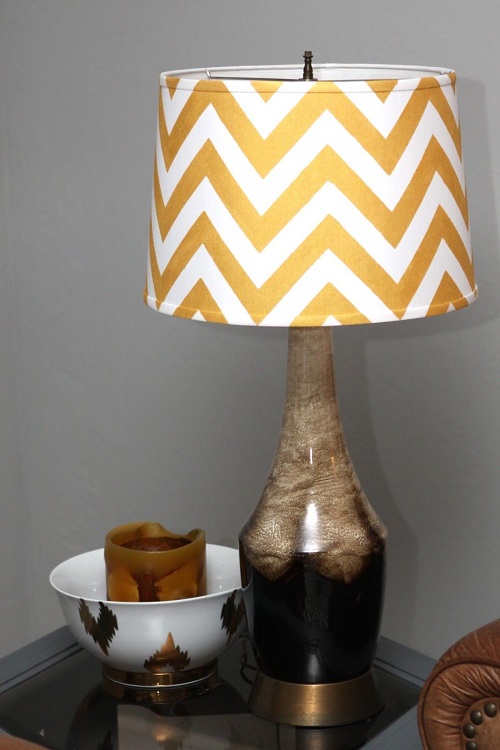 Demonstrate your creative skills by completing this attractive chevron patterned lampshade idea.
9. DIY Sequin Lamp Shade
If you like sequins and sparkly things, here's a fun way to add a pop of glam to your room and boring table lamp.
10. Doily Covered Lamp Shade Project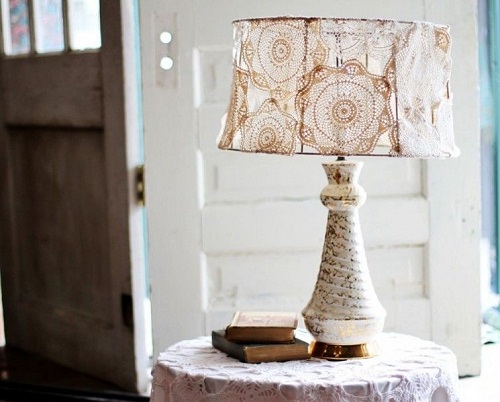 Do you have a lamp with an old, beat-up shade? If so, check out this step-by-step tutorial.
11. French Script Lampshade Idea
A cheap lampshade, sharpie, and print-outs are enough to begin this french script lampshade idea.
12. Newspaper and Cardboard Lampshade DIY
Try out this cool DIY lampshade using newspaper and cardboard. You can color and decorate this lampshade however you like.
13. Rope Lampshade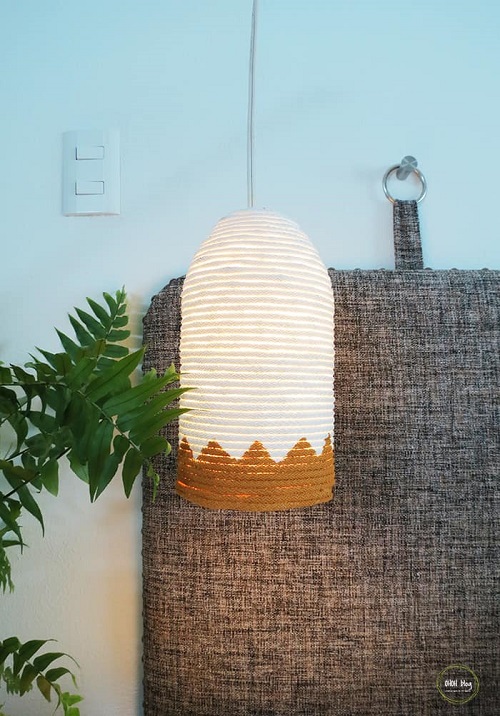 This pretty lampshade is made from a plastic bottle, thick cotton rope, silicone glue, acrylic paint, a sharpie, and masking tape.
14. DIY Photo Lampshade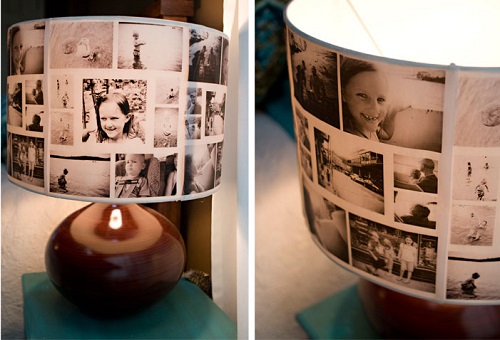 Adorable and full of beautiful memories, this photo lampshade will surely bring joy whenever the lamp is turned on. The DIY is here.
15. Twig Lampshade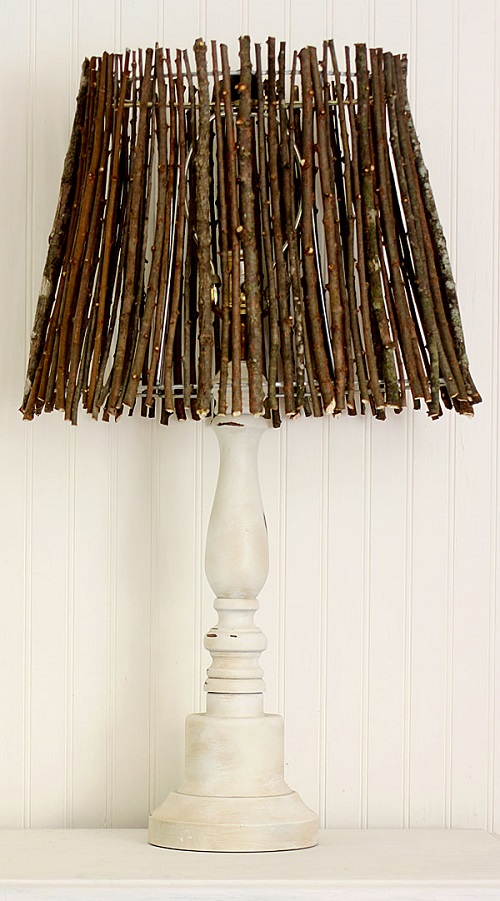 Craft this unique twig lampshade to incorporate natural elements into your home decor. Click here to learn more.
Check out the recycled book and twig banner here
16. DIY Cloud-Like Yarn Lampshade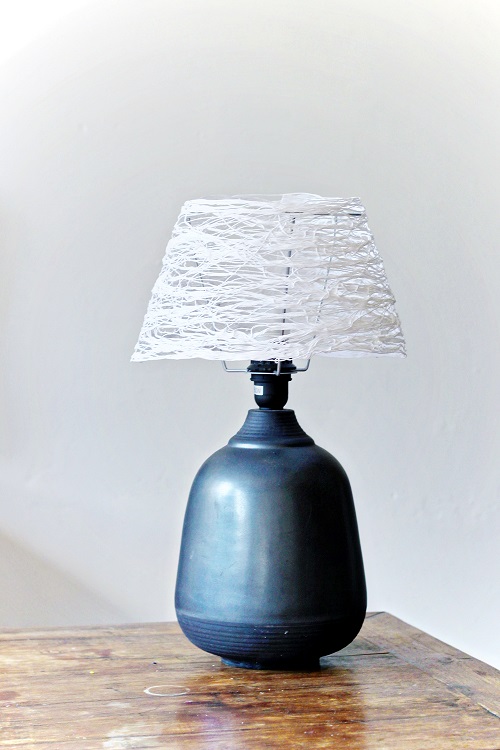 This tutorial shows an interesting way to breathe a new lease of life into a damaged lampshade. It's one of the most amazing DIY lampshades ideas.
17. Ruffle Lampshade Idea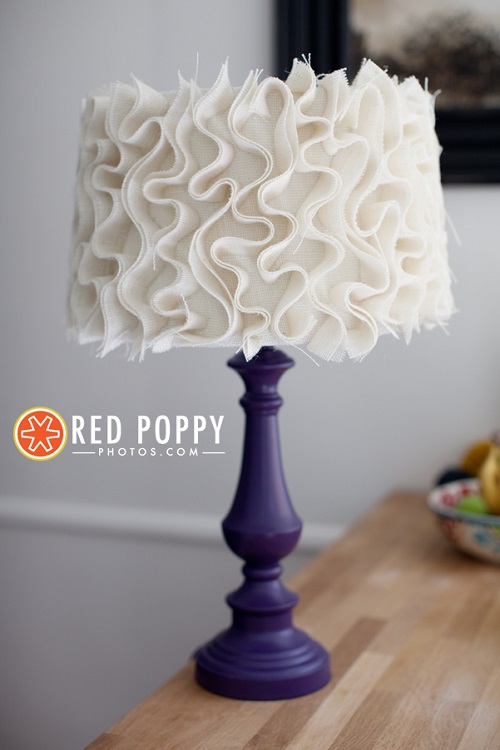 Create this eye-catching ruffled lampshade and give your monotonous living room a  display-worthy focal point.
18. Creative Paper Plate Lampshade DIY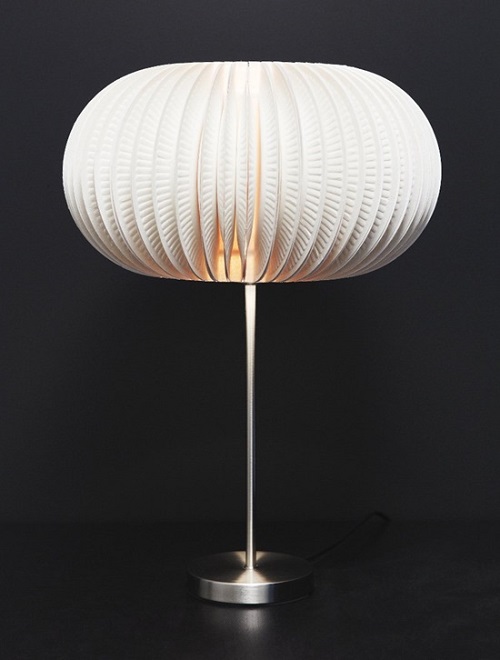 Turn a regular cylindrical lampshade into this cool-looking paper plate lampshade that you could put in your bedroom or living room.
19. DIY Balsa Wood Lamp Shade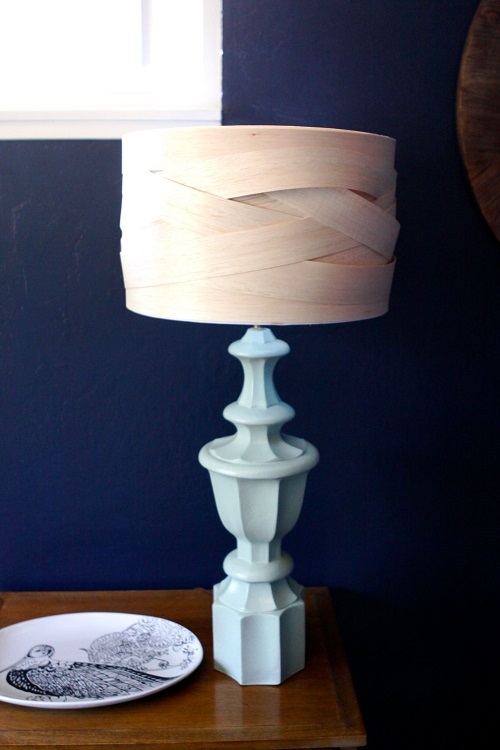 You only need a lampshade, balsa wood, glue gun, and glue sticks to complete this fantastic project.
20. Vintage Map Lamp Shade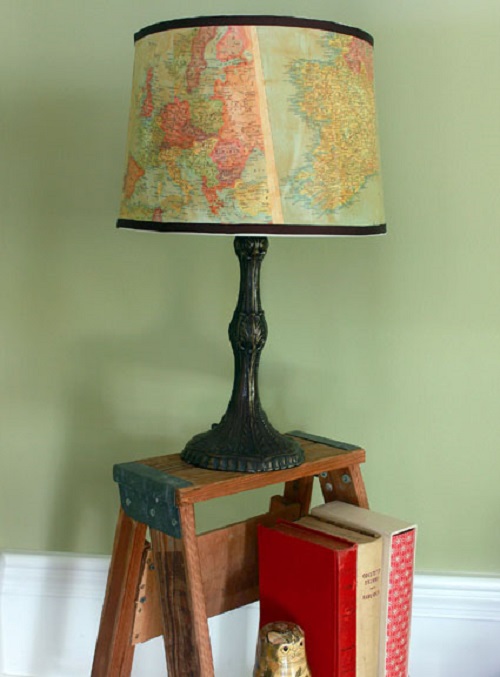 Do you want to update a plain vanilla lamp shade? Adorn it with a map to create a fabulous lampshade. You can use wallpaper, fabric, and a poster instead of a map.
21. Birdcage Lampshade DIY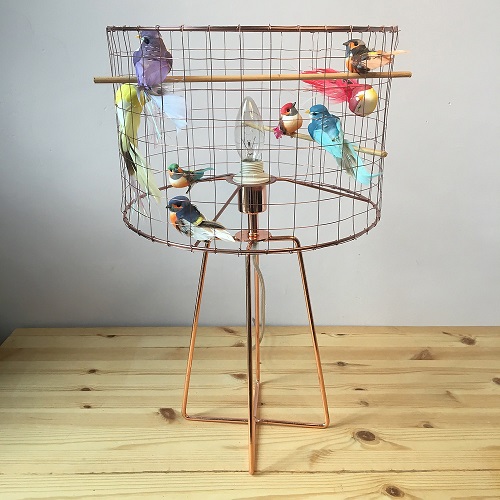 Bring character and a sense of humor to your home with this fun DIY birdcage shade, which is easy to make. The details are here.
22. Zip Tie Lampshade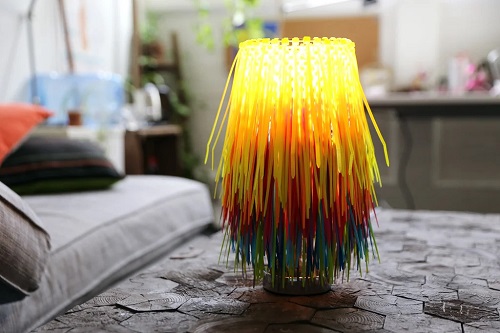 This colorful and cheery lampshade is made from everyday zip ties and DIYing skills. Take inspiration from this article.
23. Whimsical Mod Podge Paper Lamp Shade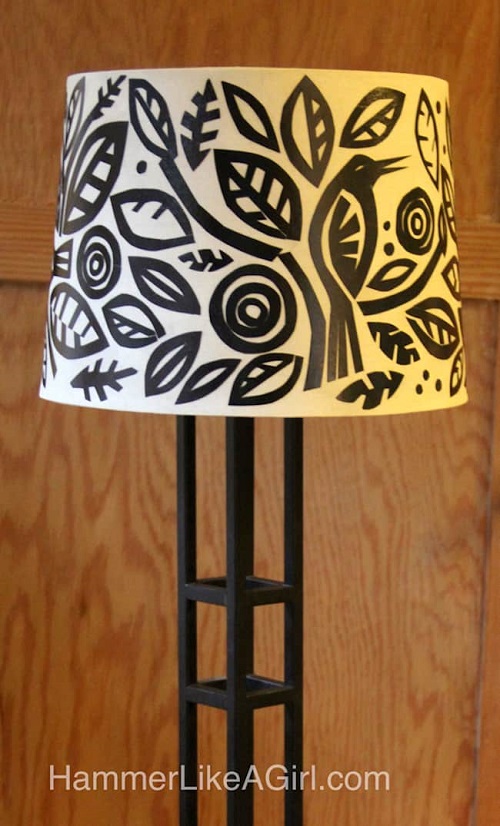 This DIY paper lamp shade is an easy-to-do decoupage project involving cut black paper and your favorite shapes. Get the tutorial here.
24. Mid-Century Inspired Lampshade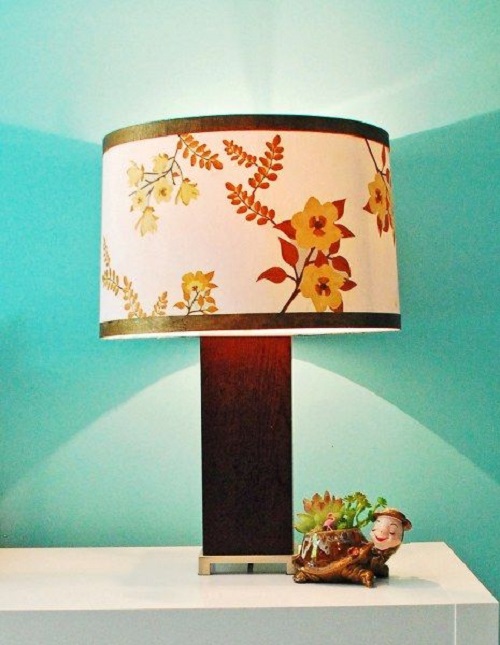 This timeless lampshade with a mid-century charm never goes out of style. Get inspired by this article.
25. DIY Slide Lampshade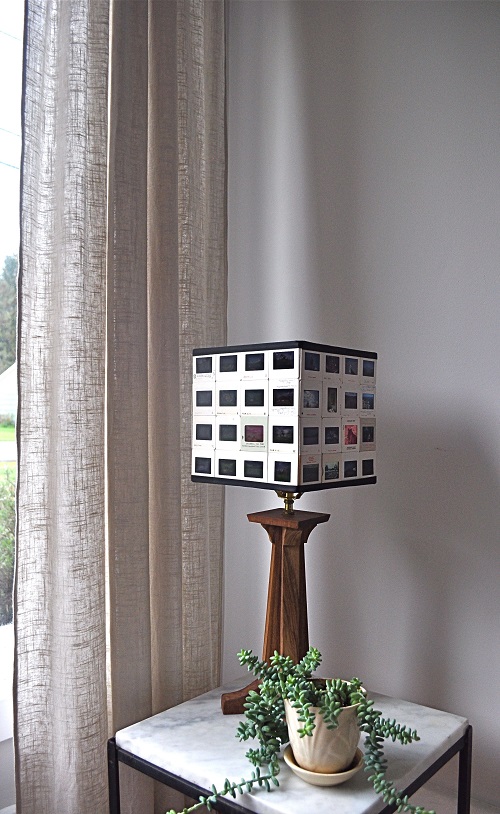 Made from vintage slides, this clean-lined and sturdy lampshade is a sight to behold. Read more here.
26. Metal Lampshade DIY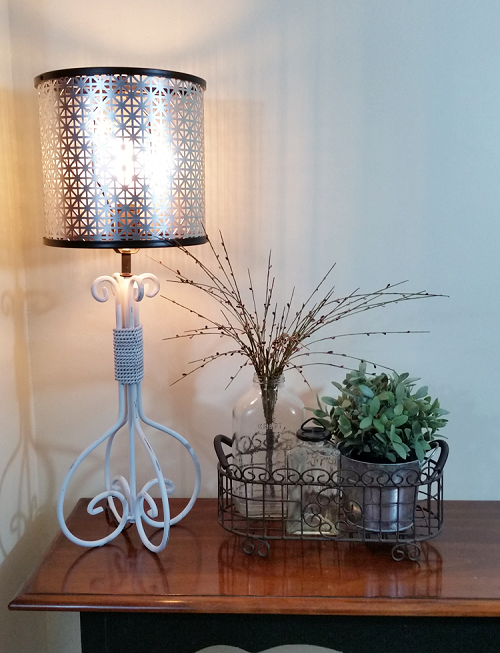 With creativity and patience, anyone can easily create this metal lampshade from scratch.
27. Jute Yarn Lampshade Makeover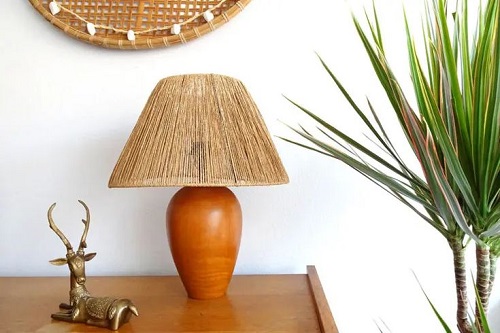 Wrapping a natural string around the lampshade frame is an easy way to beautify the lamp. It's one of the most fantastic DIY lampshades ideas.
28. DIY Oyster Shell Lampshade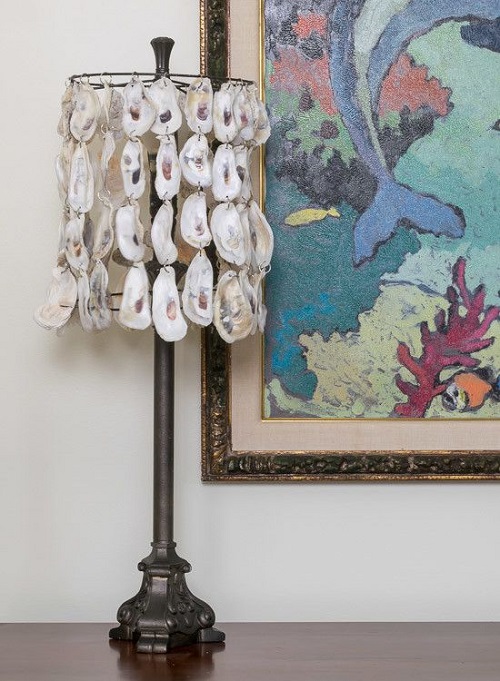 Add coastal glam to your home decor with this oyster shell lampshade. It goes well with the rest of the interior.
29. DIY Faux Capiz Shell Lampshade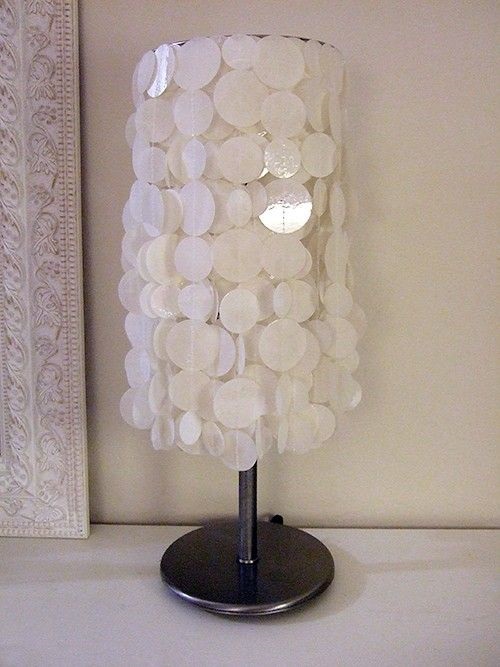 Enhance the visual interest of your home or office with this faux capiz shell lampshade.
30. DIY Woven Basket Lampshade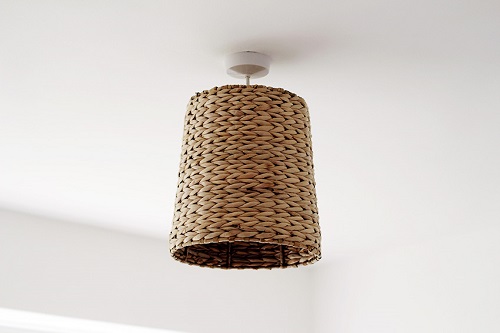 Here's another one of the most frugal DIY lampshades ideas that need a woven waste paper bin.
Find out some fantastic DIY ceiling light ideas here