Get the height you need for your bed and extra storage space with these affordable DIY Bed Risers! Let's find out the top picks below!
Do you have a bed that's just a little too low for your liking? Or maybe you want to create some extra storage space under the bed? Whatever the case, DIY Bed Risers are the answer! The best part is that they are affordable and easy to make.
Check out the Porch Swing Bed Ideas here
---
DIY Bed Risers
1. Illuminated Bed Risers for Beginners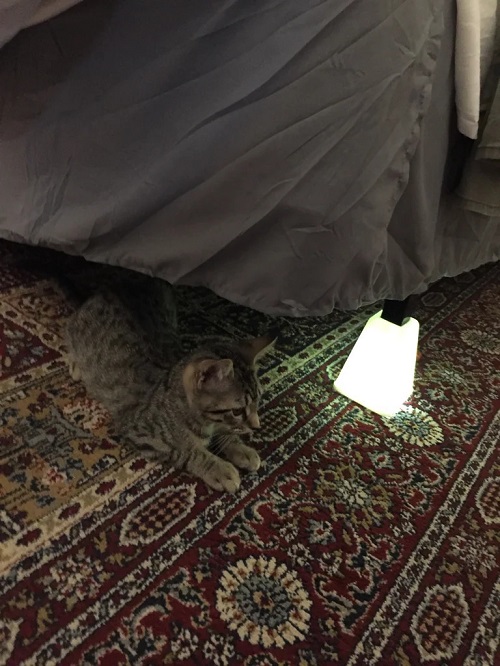 Transform your bedroom with these illuminated bed risers, offering the perfect blend of style and function. They not only raise your bed but also create a soothing ambiance with soft lighting. Follow this beginner-friendly guide to create a pair of illuminated bed risers.
2. Golden Bed Risers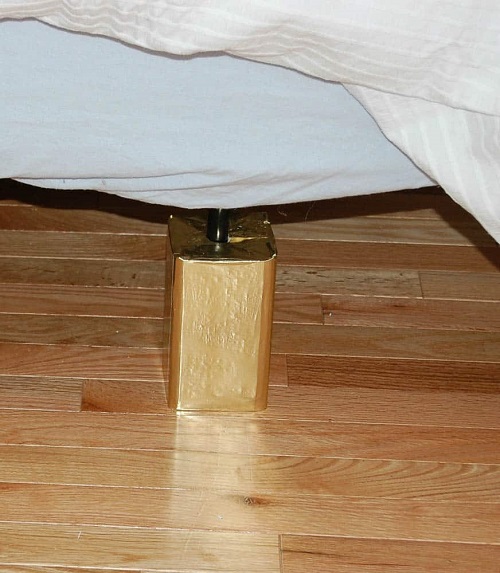 Add a touch of elegance and royalty to your bedroom with these golden bed risers. To make these alluring risers, you'll need fence posts, gold foil paper, mod podge, felt, a saw, and some basic tools. Read the details here.
3. Simple DIY Wood Bed Risers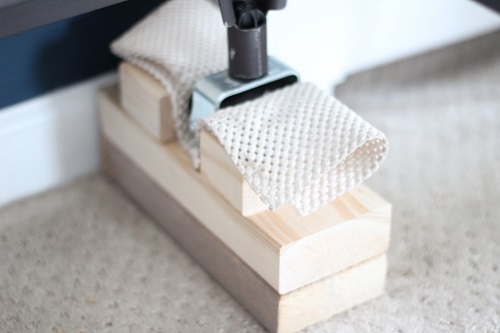 Maximize your bedroom storage space with these simple wooden risers. This easy-to-follow tutorial will walk you through the process of making these bed risers. The result will be a practical and aesthetically pleasing solution to your storage needs without compromising the style of your bedchamber.
4. Rustic Bed Risers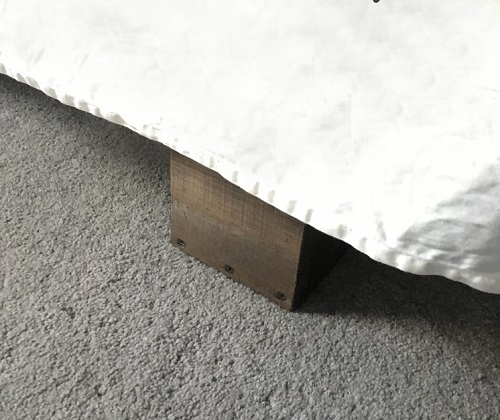 Give your bedroom a chic and functional upgrade with these rustic bed risers. These risers enhance the bedroom's overall look while providing extra space beneath your bed. Explore the detailed instructions in this comprehensive article.
5. Cheap DIY Bed Risers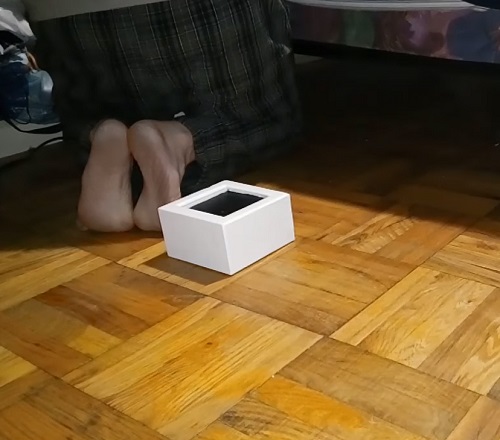 Searching for a fast and convenient solution to elevate a low bed? These easy and inexpensive bed risers are what you need. Crafted from readily accessible materials, these risers can be assembled in no time without any hassle. Watch this video tutorial for more info.
6. Concrete Bed Risers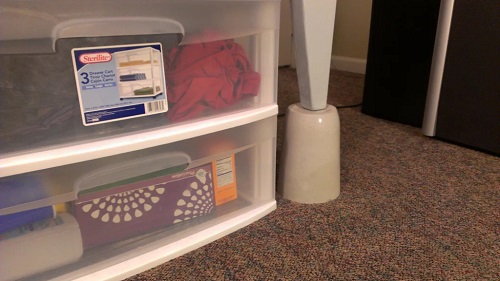 For a long-lasting and stylish option, consider making these concrete bed risers. With their solid construction and customizable design, these risers add both height and a touch of modern elegance to the bedroom. Click here for more information on creating these robust concrete bed risers.
7. Cinder Blocks Bed Risers DIY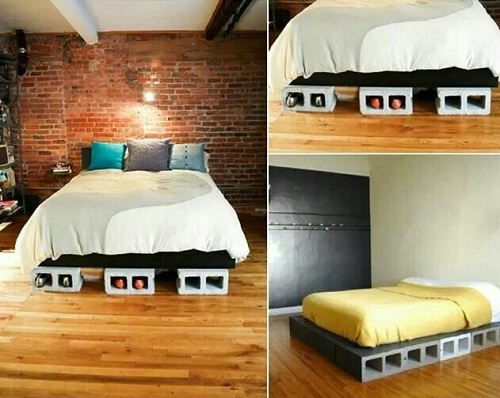 Repurpose cinder blocks to create a unique and functional bed riser solution. Line the entire perimeter of the bed frame with blocks or stack multiple blocks for added height. This unconventional approach is a cost-effective way to elevate the bed and create additional storage space.
8. Adjustable DIY Bed Risers for Acid Reflux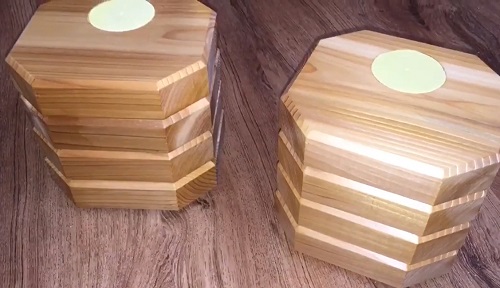 In this video tutorial, David demonstrates how to make adjustable wooden bed risers to alleviate the side effects of acid reflux. These risers lift the bed head to a comfortable angle, providing a better night's sleep for those suffering from acid reflux.
9. Fence Post Bed Risers DIY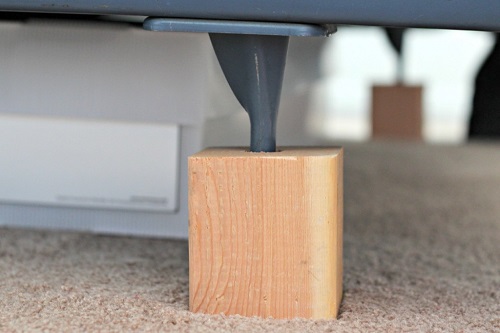 Don't settle for a dull, low bed. Turn fence posts into bed risers and add some height and style to that boring furniture. These risers make excellent gifts as well. Follow this detailed tutorial for more info.
Check out the best fence and gate design ideas here
10. DIY Bed Risers for Children Bed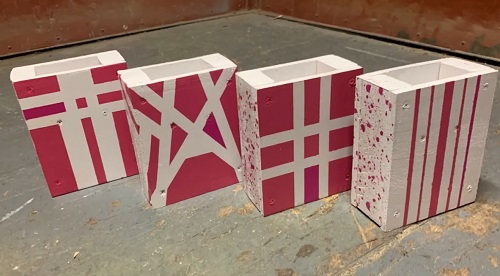 Create extra storage space beneath your child's bed with these vibrant, striped bed risers. Easy to make and fully customizable, these bed risers add a playful touch to any child's bedroom.
11. $15 DIY Tall Bed Risers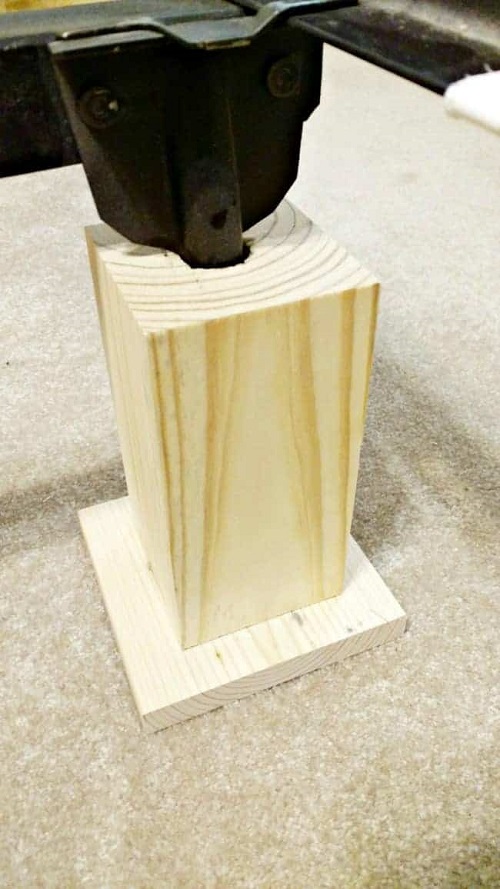 Looking for a quick and affordable way to lift your bed? Try these $15 DIY bed risers. They'll give your bed the extra height you need for a more comfortable sleeping experience. Go through this article for the list of supplies and instructions.
12. Post-Finials Turned Bed Risers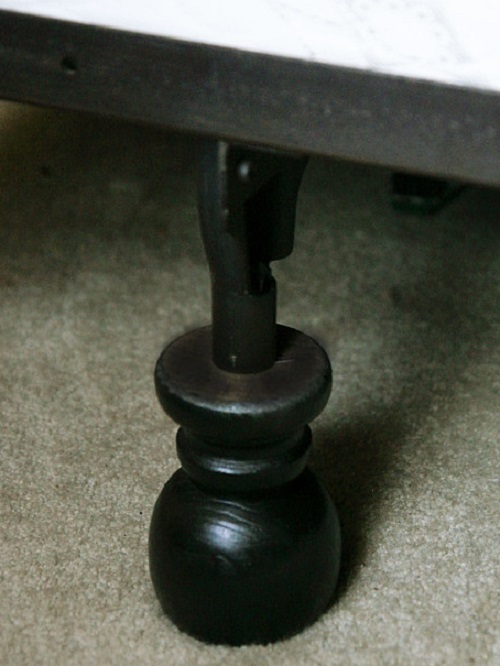 Repurpose wooden, round post finials by transforming them into stylish bed risers. With a touch of spray paint and a few additional supplies, you can complete this project quite easily.
13. Homemade DIY Bed Risers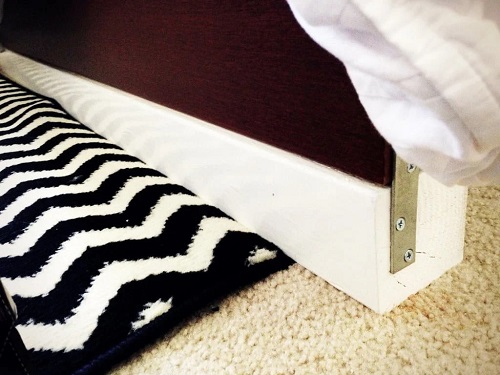 This DIYer raises the bed with white-painted wooden blocks and mending plates for added support. By following these instructions, you can ensure that your elevated bed remains stable and visually appealing.
14. Plastic Bottle Bed Risers DIY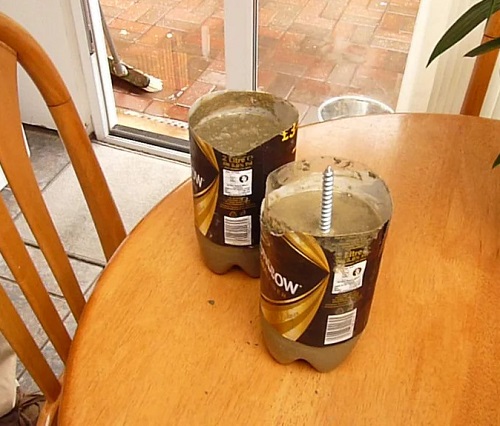 Check out this tutorial to learn how to make these cool bed risers out of discarded plastic bottles and large soft drinks cartons. With this project, you'll create a unique bed-raising solution and also contribute to reducing waste and promoting sustainability.
Read the best DIY bottle cap crafts here
---
Points to Remember While Making Bed Risers
When making DIY bed risers, keep the following key points in mind to ensure a successful project and a safe, stable outcome:
Choose the right materials: Select sturdy, durable materials that can withstand the weight of your bed and its occupants. Avoid materials that are too lightweight, flimsy, or prone to cracking.
Use the right tools: Use the appropriate tools for cutting, drilling, and assembling your bed risers. Always follow the manufacturer's guidelines for safe operation and wear protective gear such as safety goggles and gloves.
Test the stability: Before placing your bed on the risers, test their stability by applying weight or pressure. This will ensure that they can easily hold the bed's weight without any issues.
Ensure even height: Create bed risers of equal height to prevent uneven weight distribution and avoid instability. If you're using adjustable risers, ensure they're locked securely in place at the desired height.
Secure the bed: Once your bed is on the risers, double-check that it's properly positioned and secure. Consider using non-slip pads or grips on the risers' surfaces to prevent the bed from sliding off.
Avoid overloading: Be mindful of the weight limit of your bed risers. Don't exceed the recommended capacity, as doing so may lead to structural failure or damage to the risers.
Regularly inspect: Periodically check your bed risers for signs of wear, damage, or loosening. If you notice any issues, address them immediately to maintain the safety and stability of your bed.
Exercise caution: Be mindful of the increased bed height when entering and exiting, adjusting your movements accordingly to avoid falls or injuries.
Follow assembly instructions: If you're using a DIY tutorial, follow the guidelines carefully to ensure your bed risers are assembled correctly.
---
FAQs
1. What Are Bed Risers?
Bed risers are devices designed to elevate the height of a bed, creating additional space beneath it. They are typically placed under the legs or frame of a bed, lifting it off the ground by a few inches or even a foot or more. Bed risers come in various materials such as wood, plastic, metal, or concrete and can be found in a range of designs and styles. They cater to specific needs, including improved accessibility for those with mobility issues or customized bed height for people with health concerns like acid reflux. Bed risers can also be a decorative element, adding a touch of personal style or creativity to the bedroom.
2. How Much Weight Can Bed Risers Hold?
The weight capacity of bed risers depends on their material, construction, and design. Different bed risers have different weight limits, so it's crucial to choose a set that can adequately support the weight of your bed, mattress, and any occupants. Plastic bed risers tend to have a lower weight capacity compared to those made from metal, wood, or concrete. High-quality, heavy-duty bed risers made from robust materials can support more substantial loads and provide better stability. It's important to remember that the weight limit usually refers to the combined weight of the bed frame, mattress, and occupants. To ensure safety and prevent damage, never exceed the recommended weight capacity of the bed risers you choose.
3. How to Make a Bed Taller Without Risers?
There are several ways to make a bed taller without using DIY bed risers. One option is to add a box spring or foundation beneath the mattress, providing extra height and support. Alternatively, consider replacing the existing bed frame with one that has a taller design, such as a platform bed or a frame with built-in storage drawers. You could also opt for a thicker mattress. If you have a bed with legs, consider swapping them with taller or extendable legs. Another creative solution involves using cinder blocks or wooden blocks to lift the bed frame. Regardless of the method you choose, always prioritize safety and stability when making adjustments to your bed's height.
4. How to Raise a Bed Without Legs?
To raise a bed without legs, consider using a platform riser or bed base. A platform riser is a sturdy, box-like frame that supports the entire bed, providing even elevation. Alternatively, a bed base, such as a bunkie board or box spring, can be used to increase the bed's height. Simply place the base underneath your mattress, ensuring it is adequately supported. Both options offer a stable, even surface for your bed while increasing its height and creating additional storage space beneath it. Choose the appropriate size and style to match your bed and bedroom decor.
Read the best DIY bedside table ideas here