Are you fed up of rough hands even after applying moisturizer? Well, it's familiar, try this DIY dawn hand scrub as a natural solution to your problem!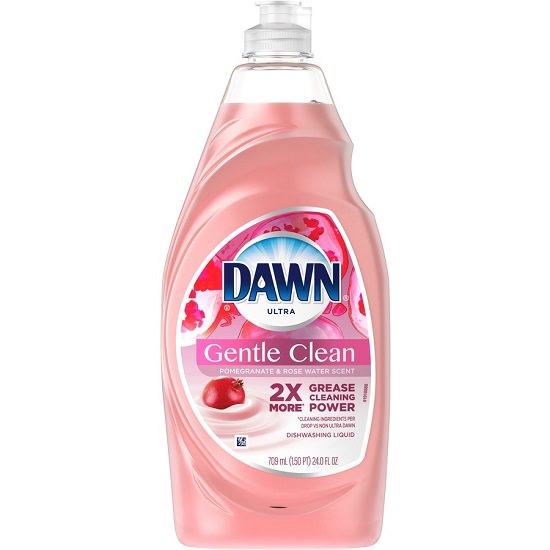 Beautiful & soft hands feel so good. You can use various lotions, hand creams, moisturizers, and many more products for this; however, they still become very abrasive & dry. All the products that you have been using do not work very well. So, a permanent remedy for this problem is necessary. It has been recently discovered that hand scrubs are an attractive solution as it removes abrasiveness of hands, thus providing moisturization to them. Therefore, we are here to share this DIY dawn hand scrub to eliminate your dry hands' problem, especially in winters! 
Pamper yourself regularly with easy to make hand scrubs. These scrubs are a simple mixture of salt or sugar with oil or liquid. While sugar or salt will remove the abrasiveness and make your hands soft, the oils will balance the moisture. An interesting fact is that this fantastic hand scrub can be made easily using dawn dish-washing liquid. Your regular dish-washing liquid can be used for making hand scrubs & it will be much better than the store-bought scrub. Since dawn is soap, it will keep your hands extra clean; moreover, this pink color liquid has a magical property of softening the hands. 
DIY Dawn Hand Scrub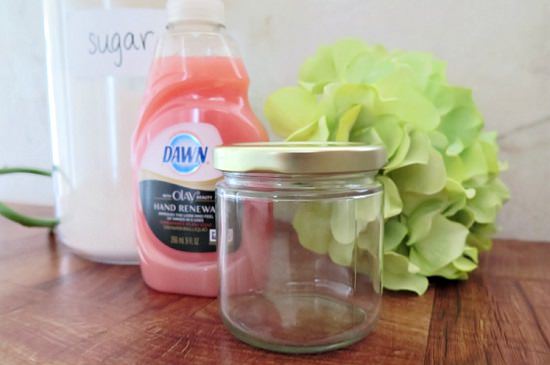 What do you need?
A container
Dawn Dishwashing Soap
Sugar
Process
Take a jar or a medium-sized container and fill it ¾ with sugar. 

Add dawn slowly and fill it till the rim of the container and mix the two slowly. Make sure that you don't end up adding too much of it. A consistency similar to peanut butter is what you require.

An important thing to remember is that too much or too little sugar will not affect the results of your scrub. Whether it's too grainy or too smooth doesn't matter, it will anyway give you great results. 

As soon as it is done, cover it with a lid & that's it. Your scrub is ready to use.

Whenever you use this scrub, be sure of rinsing your hands afterward. This will not leave any sticky residue on your hands.

Before using this scrub, a quick stirring is necessary. The ingredients used in this scrub can separate when kept for a bit longer. 
How To Use The DIY Dawn Hand Scrub
Whenever required, take a spoon of the prepared scrub in your hands and start scrubbing. Do it for a minute & then rinse thoroughly. You don't have to use any cleaning agent for this because the scrub already contains soap.
Bonus Tips
This straightforward 10-minute recipe will work wonder on your hands. You can also modify the hand scrub if you want by adding coffee, aloe vera, jojoba oil, or other natural ingredients. A combination of essential oils can give the scrub a pleasant smell. In case you want to make it without dawn liquid, substitute it with olive oil. Adding a few drops of essential oils like lemon, lavender, vanilla, or tea tree. 
This beneficial hand scrub can also be used as a present to your near and dear ones. Decorate the jar using ribbon, stickers, flowers, or anything ornamental of your choice. These can make a perfect Christmas gift. We hope that this DIY dawn hand scrub recipe helped you to achieve soft and nourished skin on the hands.