Looking for floral decor ideas without the fuss of soil or water? Try out these DIY Flowers Made From Recycled Materials for garden and home!
Show off your creativity with these DIY Flowers Made From Recycled Materials to make your home and garden visually attractive frugally.
Here are some amazing DIY jewelry made from dried flowers
---
DIY Flowers Made From Recycled Materials
1. Tin Can Rose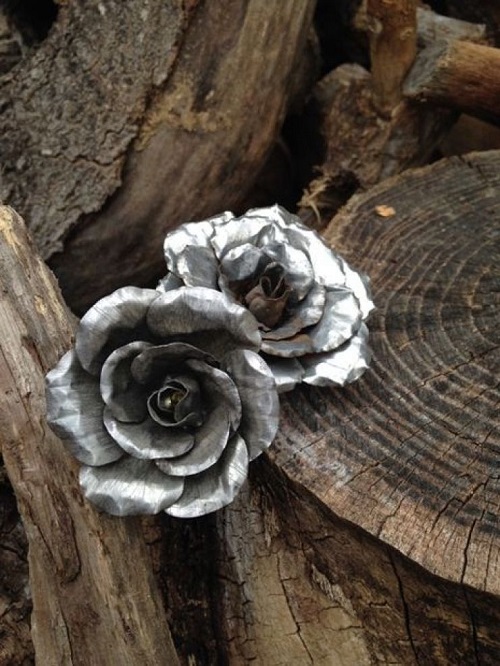 Made from tin cans, these roses are perfect as everyday decor and make great gifts for Valentine's day as well. Read more here.
2. Paper Plate Flowers DIY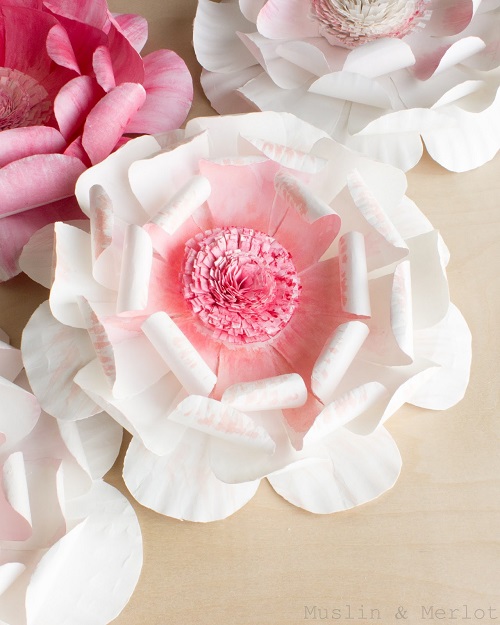 All you need are some cheap paper plates and other supplies to bring these captivating flowers to life. Get the instructions here.
3. Garden Art Flowers from Dishes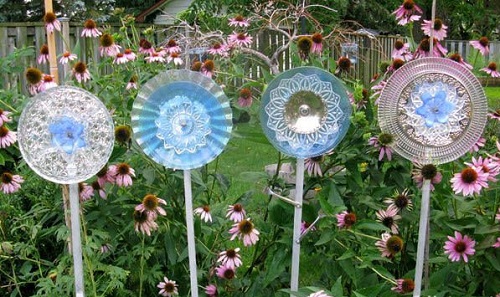 Transform unused dishes, plates, and more into beautiful garden art flowers with these instructions and give those old kitchen items new life.
4. DIY Recycled Garden Art Dandelion
Made from plastic bottles, a styrofoam ball, a dowel rod, and resin, this dandelion is an interesting addition to the garden.
5. Giant Bottle Flowers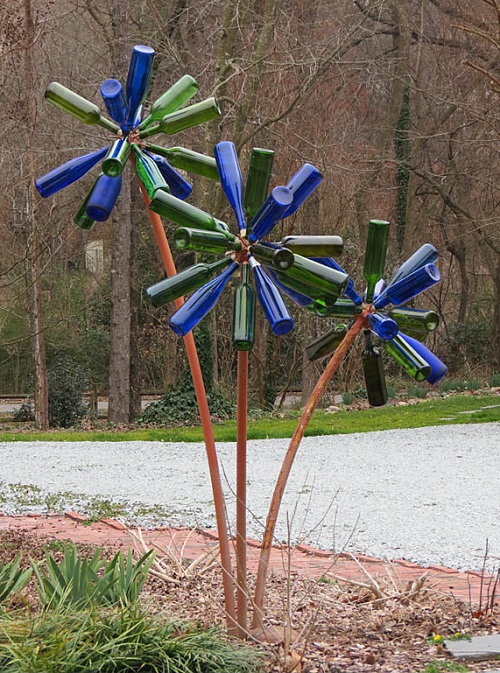 If you want a giant flower art in your garden, grab a few wine bottles and read this article. It's one of the best DIY flowers made from recycled materials.
6. Repurposed Plate Flowers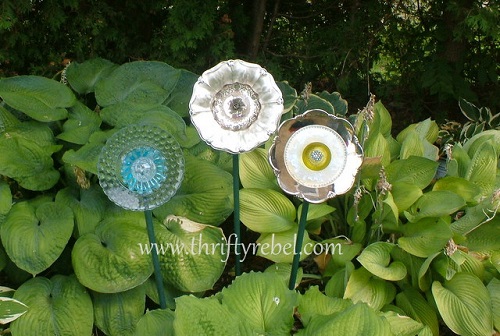 These DIY plate flowers are easy-to-create and add some fun to the garden area. The details are here.
7. DIY Hubcap Flowers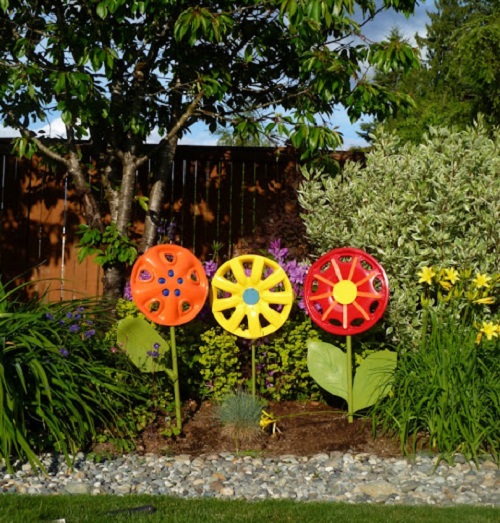 Here's the step-by-step tutorial to create stunning flowers using recyclable hubcaps for chic yard art.
8. Bottle Caps Flower DIY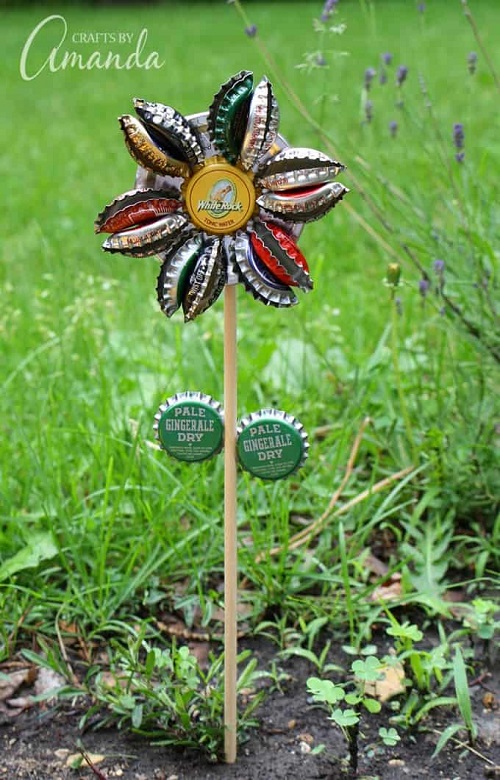 Convert old bottle caps into a rustic, attention-grabbing flower to display in potted plants or right in your yard. The details are here.
9. Chicken Wire Thistle
Instead of tossing out old chicken wire, modify it into a gorgeous thistle to beautify your outdoor space.
10. Allium Wire Flowers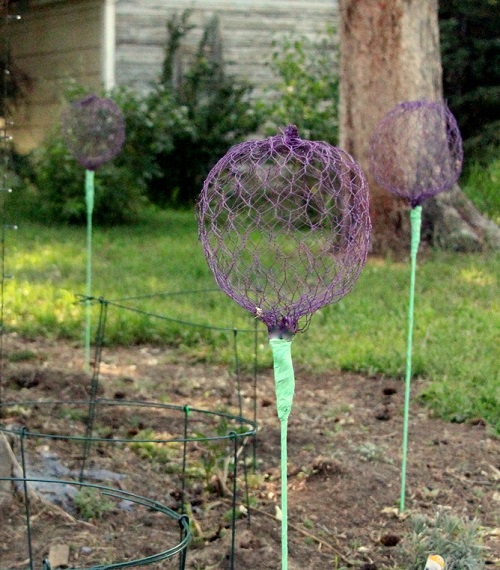 To recreate these giant allium flowers, you only need some chicken wire, a round and hard structure, and this tutorial.
11. Spoon Flower DIY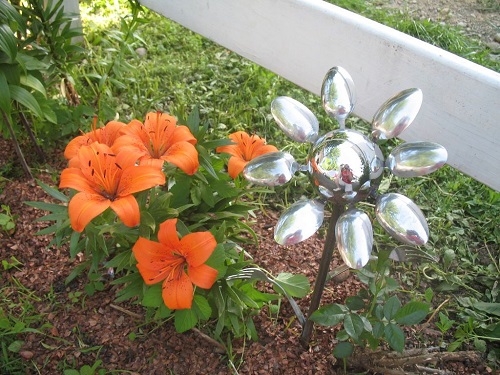 Create an attractive metal flower sculpture using spoons to put in your flower bed or urban garden. Check out the Instructables for more info.
12. Bottle Cap Flowers Garden Art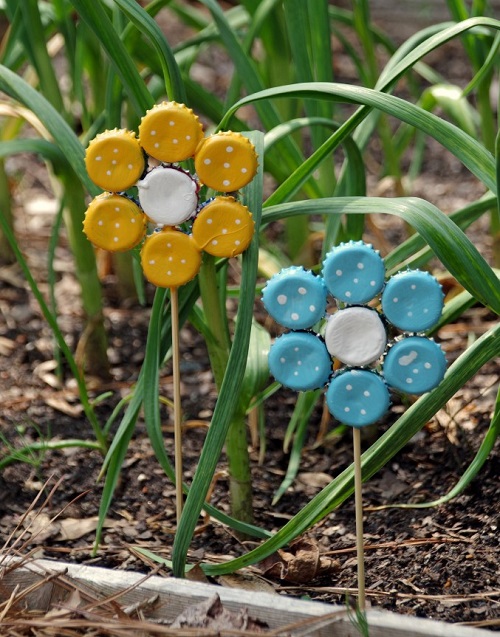 Learn how to make beautiful flowers using bottle caps in this tutorial. It's a fun way to take something relatively useless and turn it into wonderful art.
13. 3-D Pop-Up Recycled Magazine Flowers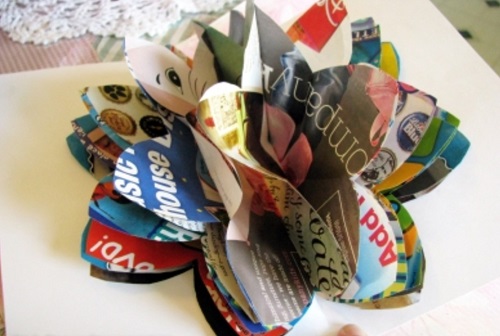 This DIYer shows how you can use old magazines to craft a super cool pop-up flower – perfect to showcase on the office desk or coffee table.
14. Paper Towel Roll Flowers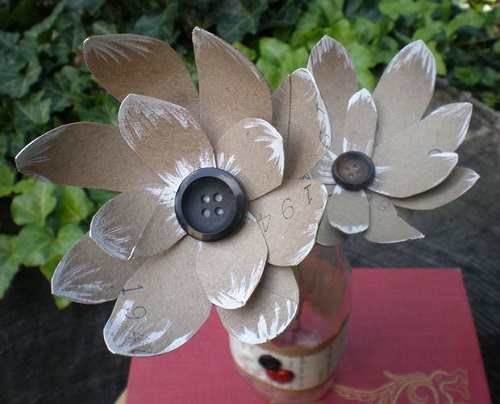 Before discarding empty paper towel rolls in the trash can, check out this article to craft some display-worthy flowers out of them.
15. Plastic Bag Flowers
Watch this video to learn the art of making adorable flowers using plastic bags, scissors, tools, and other supplies.
16. Recycle Plastic Bottles into Beautiful Flower
With a little creativity, a plastic bottle, and hot glue, you can easily replicate these gorgeous flowers. Place it on the mantel, coffee table, or porch table for an added appeal.
Have a look at this list of DIY bottle cap crafts for kids here
17. DIY Flower using Old Clothes
Give your old clothes a new life and purpose by transforming them into cute flowers. Watch this video for the tutorial.
18. DIY Plastic Straw Flower
Don't dispose of your drinking straws. Craft some adorable blooms out of them instead. It's one of the most amazing DIY flowers made from recycled materials.
19. DIY Flowers Made From Recycled Materials
Grab recyclable stuff like a shipping box, plastic lids, newspaper, and a plastic egg carton to make these eye-catching flowers.
20. DIY Flowers From Plastic Milk Jugs
Look at this video tutorial to make lovely flowers using milk jugs. It's a time-consuming project but worth the effort.
Find out some stunning DIY flower pot ideas here