Do you want to grace up your house with the beauty of Japanese art? These chic DIY Ikebana Vase Ideas are worth your attention!
Here are some exquisite DIY Ikebana Vase Ideas that'll let you create a beautiful table accent or centerpiece with the Japanese aesthetic touch.
Find out the list of DIY glass vase painting ideas here
---
DIY Ikebana Vase Ideas
1. Unique Ikebana Vase Flower Arrangement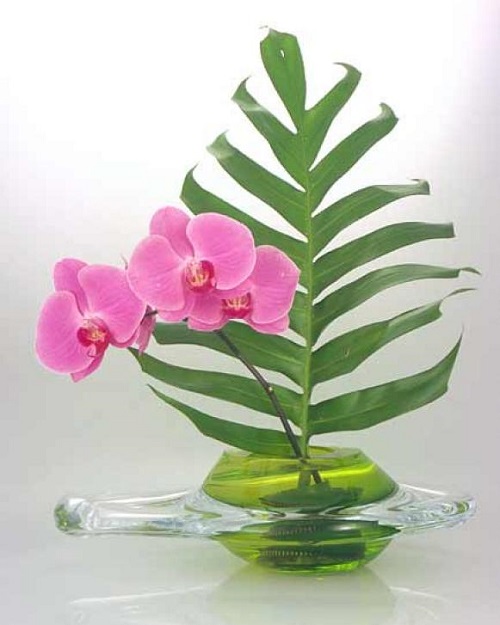 Give your home decor a chic conversation piece by preparing an ikebana floral arrangement. Choose a unique-shaped glass vase, a kenzan, and gorgeous blossoms to complete this project. The details are here.
2. Horizontal Ikebana on a Tall Vase
In this video, the DIYer shows how to create a dramatic horizontal ikebana arrangement on a tall white vase. It's one of the best DIY ikebana vase ideas.
3. Simple Ikebana Glass Vase DIY
Watch this video tutorial to make an ikebana vase using a rolling pin, silicone rib tool, a needle, Exacto knife, clay, and a piece of dishware.
4. DIY Basic Nageire Ikebana Vase
This tutorial teaches the easiest way to create a basic nageire ikebana flower arrangement in a tall vase.
5. Wood and Glass Modern Ikebana Vase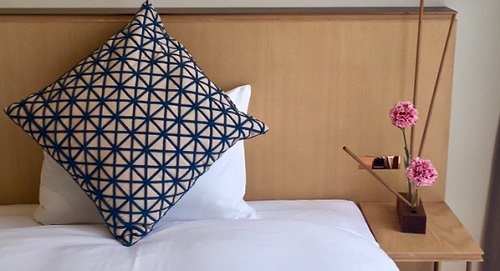 This unusual Ikebana vase has a wooden base, glass tubes, and wooden rods. Adding flowers to the glass tubes instantly creates a perfect ikebana arrangement. You can either DIY this vase or purchase it from an online store. Hop to this video to know more.
Find out the DIY driftwood flower vase here
6. Boat Shape Ceramic Ikebana Vase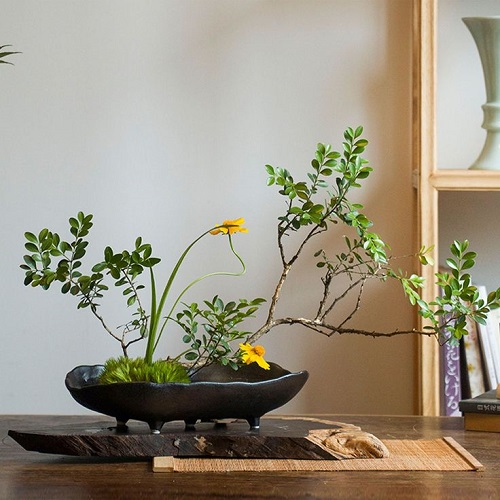 Made from ceramic, this boat-shaped ikebana vase is what you need to amp up the aesthetic appeal of any boring living space.
7. Ikebana Ring Vase Idea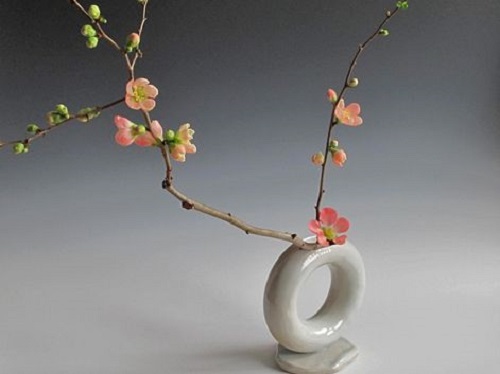 This Ikebana vase has a unique ring shape, making it an attention-grabbing focal point for any dull home or office interior.
8. Black Ikebana Vase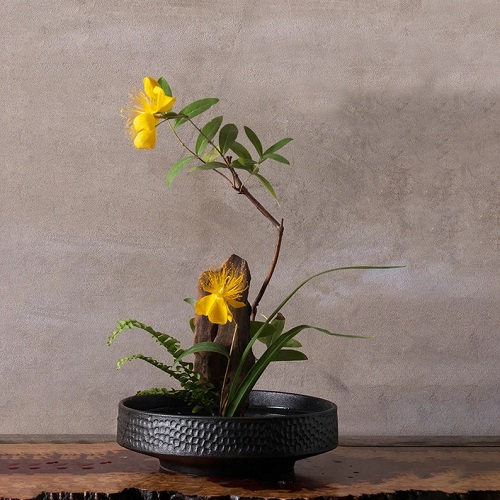 This elegant, black-colored ikebana vase brings personality and character to the space. It also makes an ideal housewarming gift.
9. DIY Plastic Bottle Ikebana Vase
If you don't have a vase to prepare a stylish ikebana flower arrangement, turn an empty plastic bottle into one using this YouTube tutorial.
10. Moribana Ikebana Vase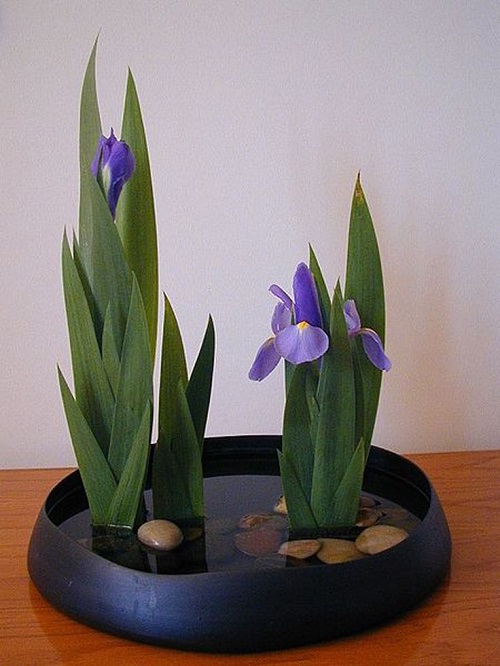 Here's the tutorial to create an eye-catching moribana ikebana vase – perfect for everyday decor and gifting purposes.
Check out some fantastic DIY gold-painted vases here