If you want to make a personalized statement for your poems and handwritten works, check out these creative DIY Journal Ideas to make yours!
A Journal boosts creativity and lets you capture memories, special moments, and everyday thoughts. If you want to create one for yourself or your loved ones, check out these creative DIY Journal Ideas!
Have a look at some DIY memory jar ideas here
---
DIY Journal Ideas
1. Hogwarts Journal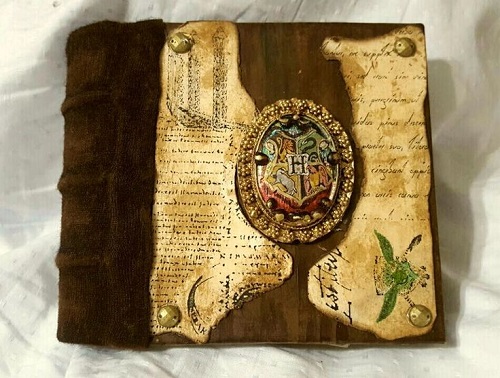 Are you a Potterhead? If yes, this magical Hogwarts journal is what you need to DIY this weekend.
2. DIY Lego Journal Craft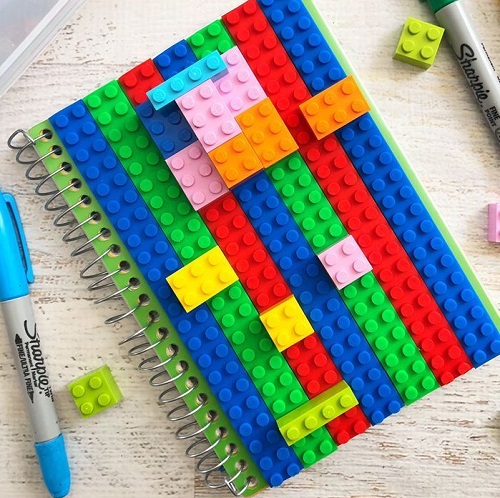 Apart from storing your daily activities and thoughts, this LEGOs journal doubles up as kids playing tool.
3. Circuit Board Journal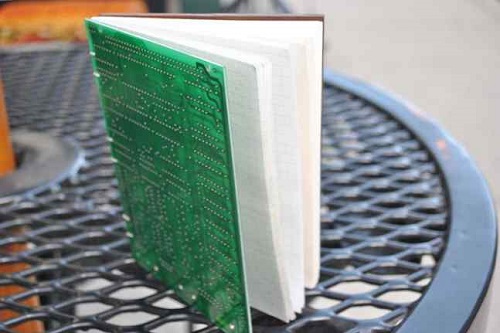 This unusual circuit board journal is made from a reclaimed circuit board, a piece of scrap wood, and scrap paper.
4. Simple Sharpie Journals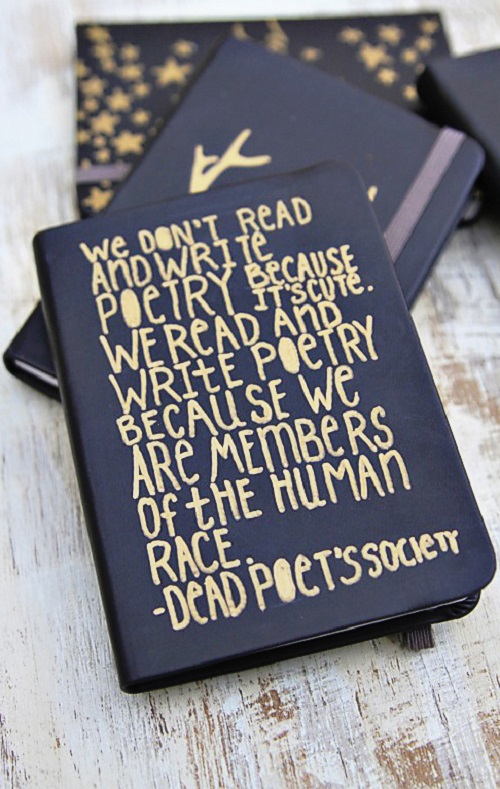 Learn how to make chic journals with a metallic Sharpie marker, transfer paper, and this DIY.
5. DIY Prayer Journal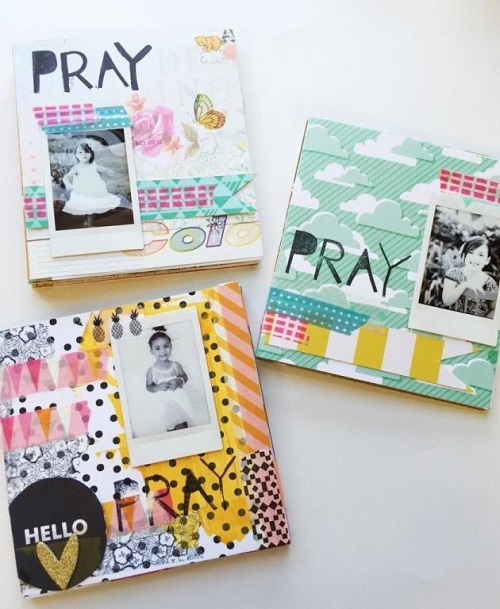 All you need are double-sided tape, a paper trimmer, scrapbook paper, washi tape, acrylic block, printer paper, and a printer to make this creative prayer journal.
6. Leather Journal DIY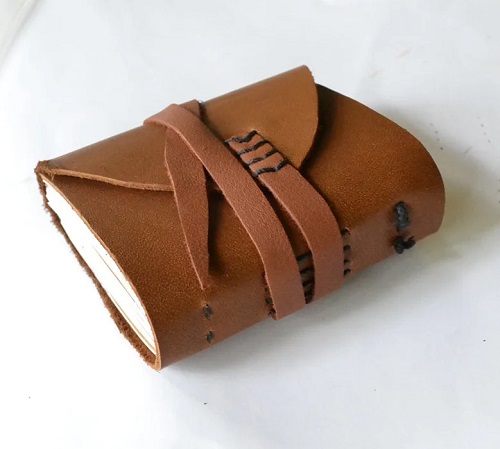 Made with recycled leather and small leftover paper scraps, this leather journal is affordable and easy to DIY.
7. DIY Vintage Diary
Check out this video to make a vintage diary — perfect for those who love all things vintage.
8. DIY Pocket Travel Journal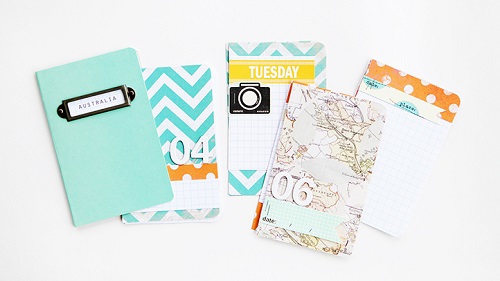 Keep a record of your journeys with this quick and simple DIY pocket-size travel journal. The instructions are here.
9. Gratitude Journal with Washi Tape Cover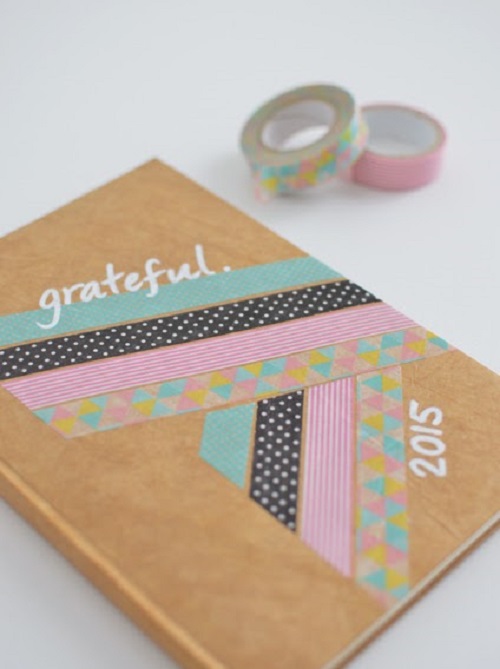 To build a habit of thankfulness, create a gratitude journal adorned with colorful washi tape. Here's the detailed tutorial.
Check out some amazing washi tape uses here
10. Soft Bound Journal DIY
Watch this video to make an easy-bound journal in no time. It's a beginner-friendly project.
11. Old Jeans Journal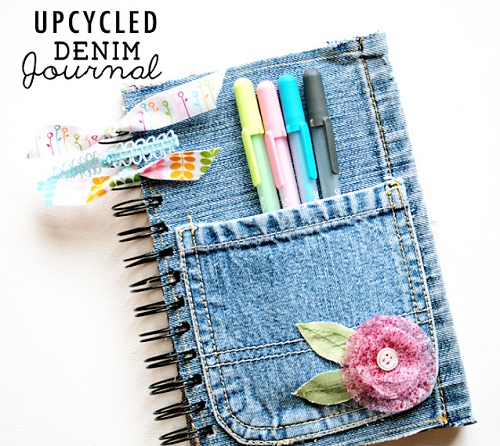 Instead of disposing of your old denim, upcycle it into a chic journal. The details are here.
12. Easy DIY Photo Journal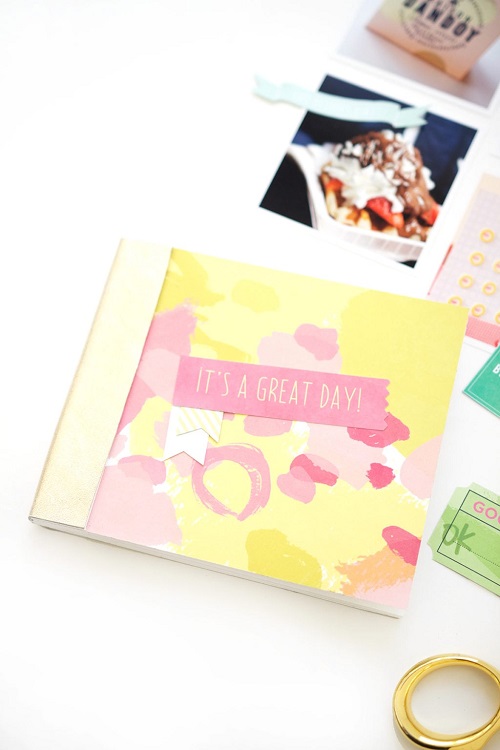 Make your own way down memory lane with this easy DIY photo journal. It's one of the best DIY journal ideas.
13. DIY Bullet Journal
After watching this video, you can't resist making your own bullet journal for personal organization.
14. DIY Junk Journal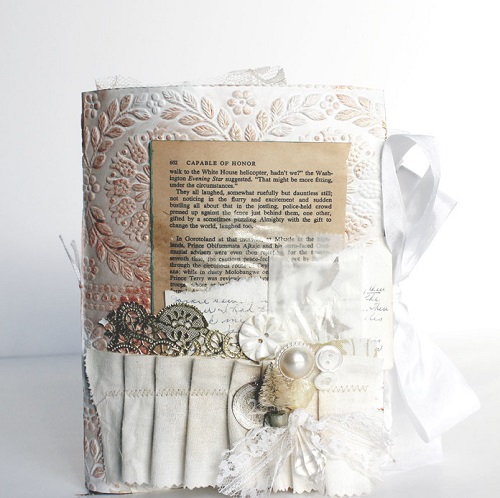 This Christmas-themed junk journal is quirky but will surely attract everyone's attention. Read more here.
Here are some Christmas decor ideas that only look expensive
15. Easy No Sew Journal
Take a look at this tutorial to make a thick diary with absolutely no sewing. It requires few supplies and little to less effort.
16. Cereal Box Pocket Journal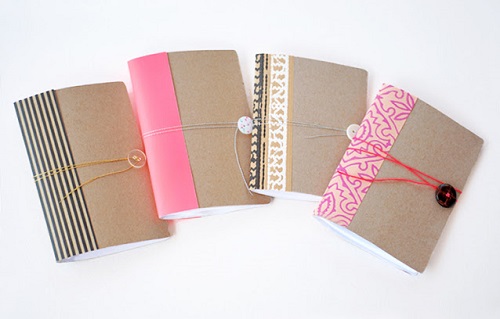 Follow this article to craft personalized, budget-friendly pocket journals out of cereal boxes. They are so easy and fun to make.
17. DIY Mini Junk Journal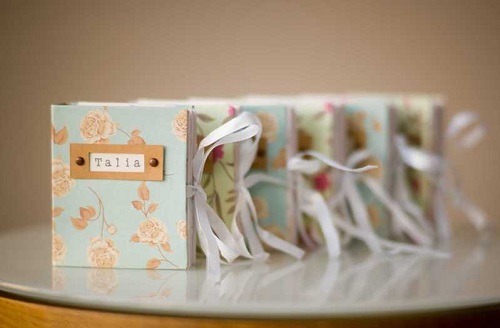 This mini junk journal is a great way to store your photos and ephemera on the go. The tutorial is here.
18. DIY Scrapbook Journal
A handcrafted, super simple DIY scrapbook diary perfect for stashing away photos and memories.
19. Easy and Quick Journal DIY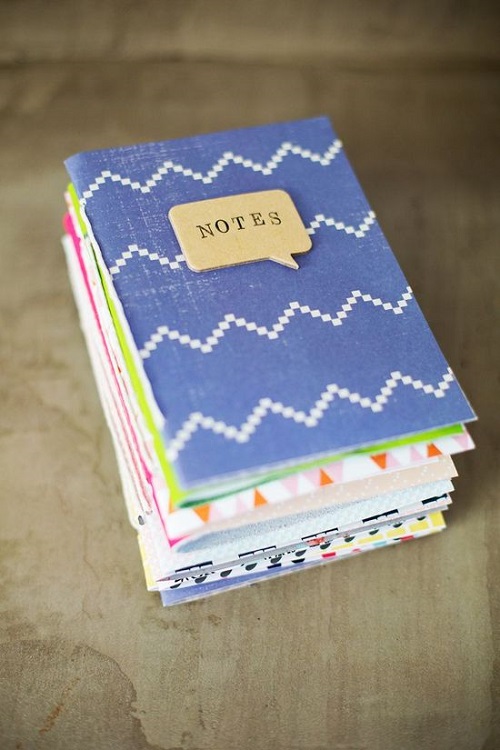 Perfect as birthday gifts and favors, these homemade journals are fairly easy to put together. Read more here.
20. DIY Customized Book Journal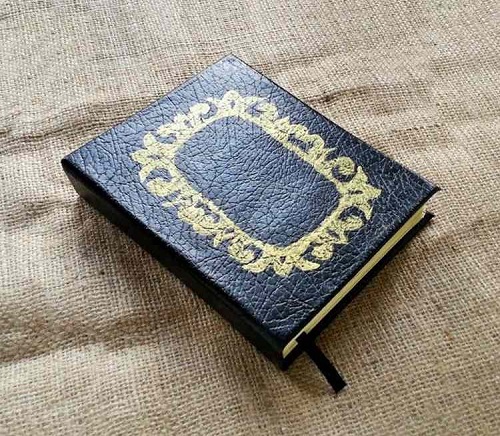 This instructable is another fun and simple way to create a customized journal full of texture and charm.
21. DIY Decopodge Journal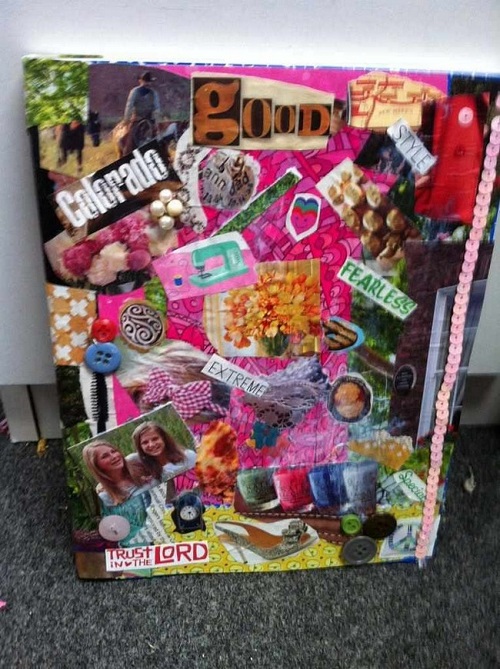 Follow this tutorial to turn your boring plain journal into a unique, personal masterpiece.
22. Greeting Card Turned Journal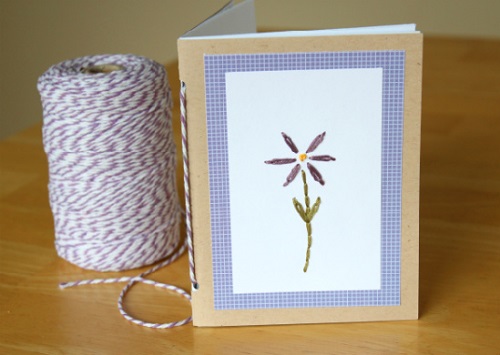 Reuse your old holiday greeting card by turning it into a cute diary. Hop on this article to know more.
23. Old Book + Recycled Paper = New Journal!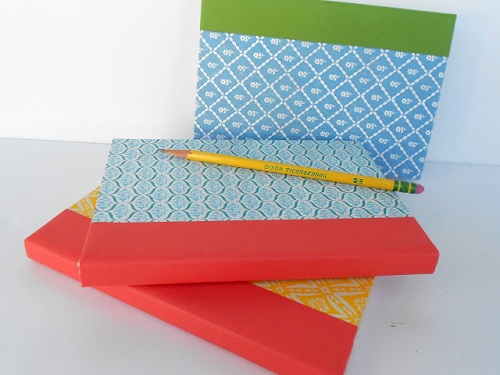 Are you looking for an affordable and quick to DIY last-minute holiday gift? This upcycled diary idea is for you.
24. Felt Embroidered Journal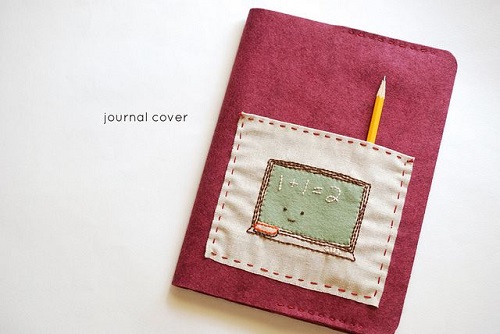 With some wool felt, embroidery, and a cheeky chalkboard on the cover, this journal will adore by kids and adults alike.
25. Homemade Wooden Journal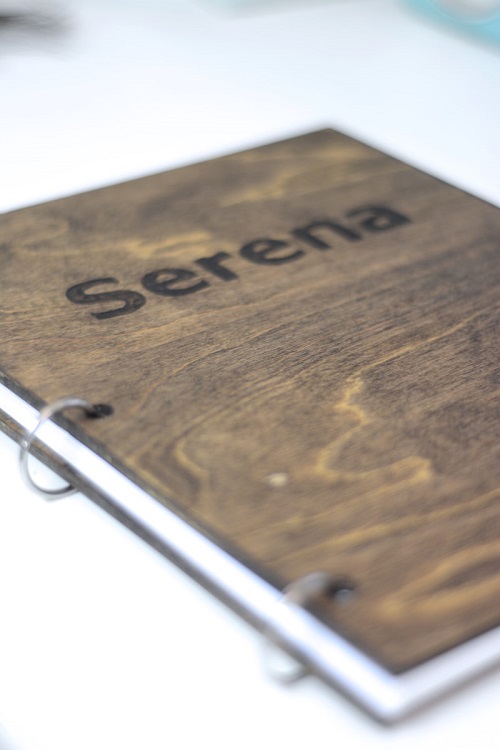 If you want a one-of-a-kind DIY journal, this idea is perfect for you. The details are here.
26. DIY Journal With Tea Stained Paper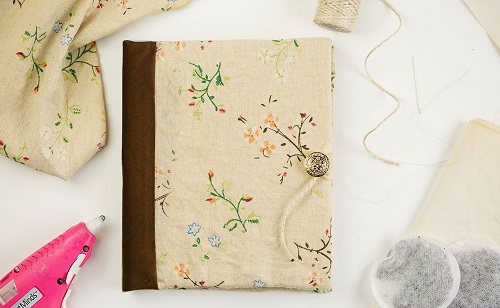 Put your creativity hat on and make this tea-stained journal decorated with twine, a vintage button, and leather.
27. Junk Journal out of an Old Book!
Learn how to repurpose an old book to DIY a simple yet sturdy junk journal in this helpful video tutorial.
28. DIY Kids Summer Journal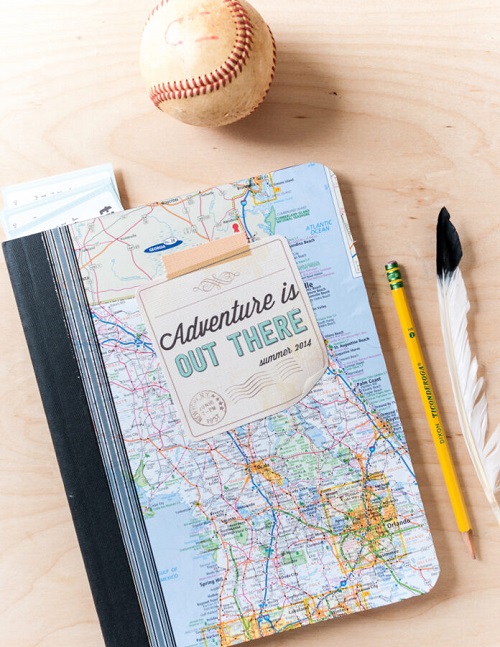 Encourage your kids to write daily in summer break by DIY'ing this cute journal using a simple composition notebook.
29. Beginner-Friendly Journal DIY!
Start your DIYing journey by making this simple yet stylish diary. It's an excellent project for beginners.
30. DIY Outlander Traveler's Journal
Inspired by the 'Outlander' season three, this eye-catching traveler's journal will surely attract everyone's attention.
31. Instagram Journal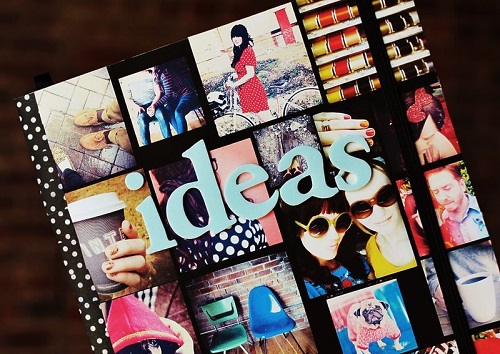 Use your favorite Instagram photos to give your old journal a new life. The instructions are here.
32. DIY Handmade Journal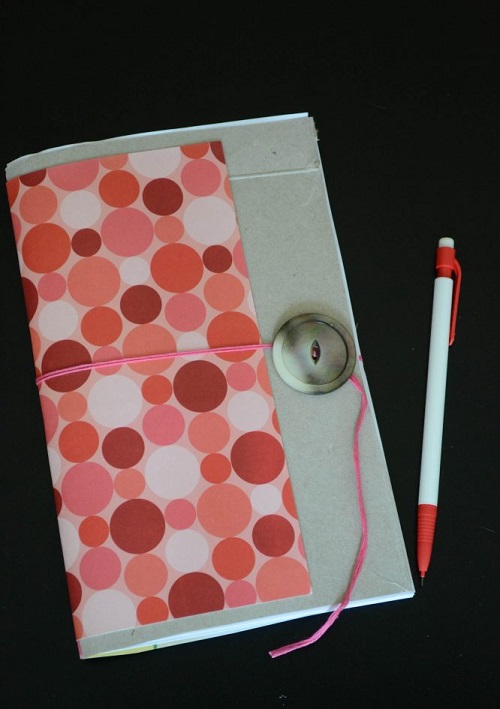 Rather than tossing out the empty cereal or other packaging boxes in the trash can, transform them into handmade journals.
33. Button and String Mini Journal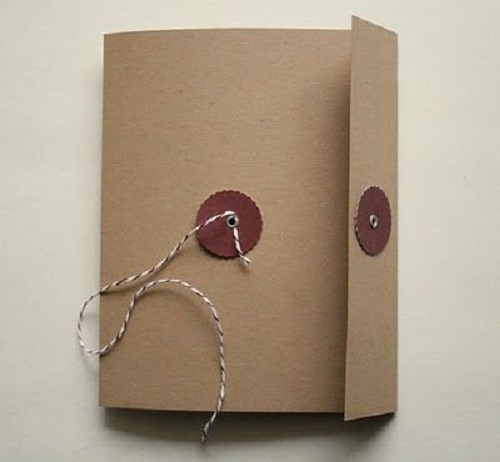 Featuring button and string closure, a bunch of old-school writing pages, graph paper, and magazine pages, this journal emits vintage vibes.
34. Anthropologie DIY Journal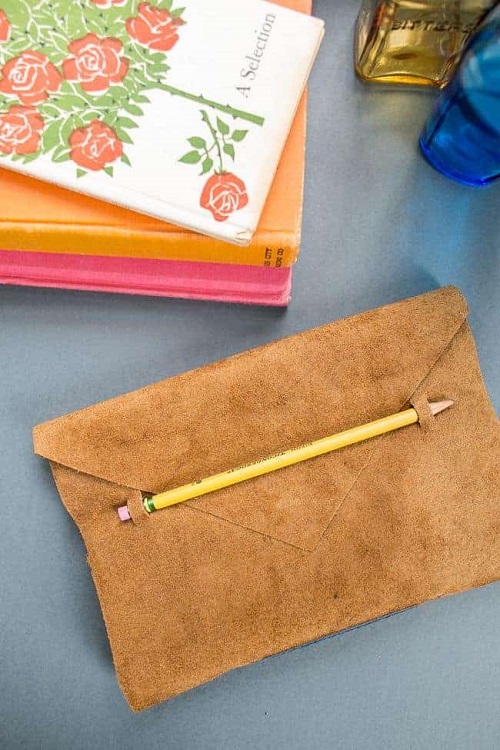 With a piece of leather, you can quickly DIY this Anthropologie journal without anyone's help.
35. Hand-Stitched Paper Journal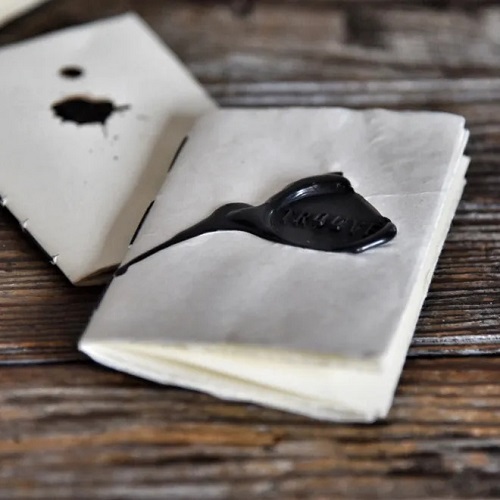 Grab papers, pencil, ruler, needle, thick thread, and scissors to make your own hand-stitched paper journal.
36. Photo Transfer Wedding Journal
Capture your favorite wedding planning moments in this adorable DIY photo transfer wedding journal.
37. DIY Ombre Journals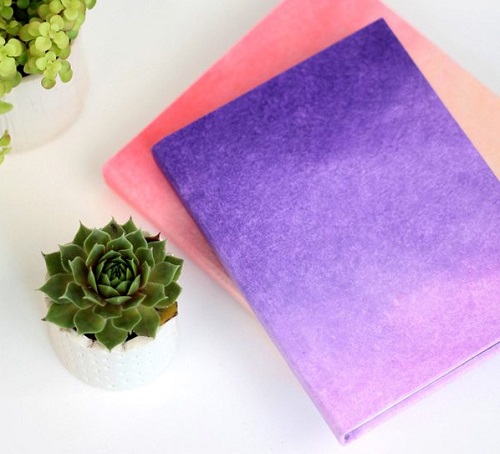 If you want a fancy journal with a pop of color, try this beautiful ombre journal DIY.
38. Ordinary Notebook Turned Beautiful Journal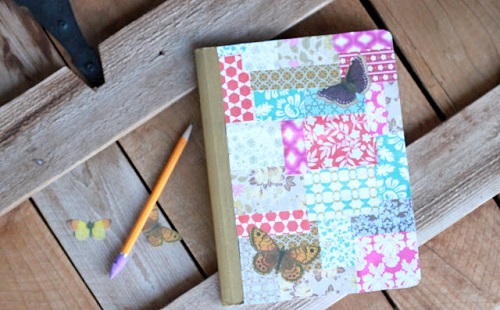 Instead of buying a diary, turn your old notebook into one using this tutorial. It's one of the cheapest DIY journal ideas on this list.
39. DIY Journal with a Lock
Take a look at this YouTube tutorial to make a special journal that ensures no one can read it.
40. Halloween Junk Journal
DIY this vintage Halloween-themed junk journal that is eerie and filled with mysterious elements.
Find out some spooky Halloween porch decor ideas here