Find out some genius DIY Bamboo Projects and Uses in Garden that will make your work easier and much more enjoyable!
Give your outdoor space a functional and aesthetic boost with this brilliant DIY Bamboo Projects and Uses in Garden. Consider these ideas to make your yard stand out.
Here are some indoor mini zen garden ideas
---
DIY Bamboo Projects and Uses in Garden
1. Bamboo Water Fountain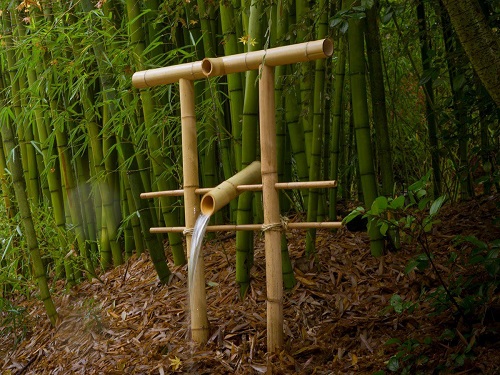 This bamboo water fountain scares hungry critters away from the garden by making a gentle knocking sound. Read the details here.
2. DIY Bamboo Plant Supports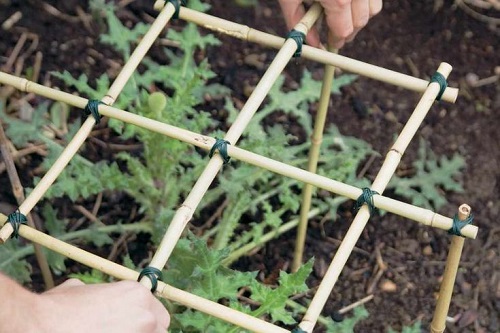 Rather than buying expensive plant supports, make your own using bamboo and this easy-to-follow project.
3. Rustic Bamboo Outdoor Coffee Table
Assemble this rustic coffee table out of bamboo and enjoy beverages with your loved ones on the patio, yard, or garden.
4. Woven Bamboo Trellis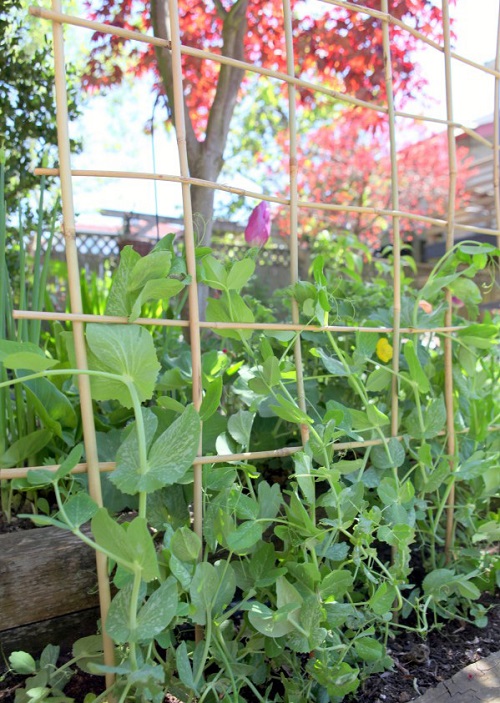 Find out how to build a garden trellis for growing peas and cucumbers in this article. It's one of the best DIY bamboo projects and uses in the garden.
5. Bamboo Lettuce Tower
Watch this helpful YouTube tutorial to learn how this amazing bamboo lettuce tower was made.
6. Bamboo Mason Bee House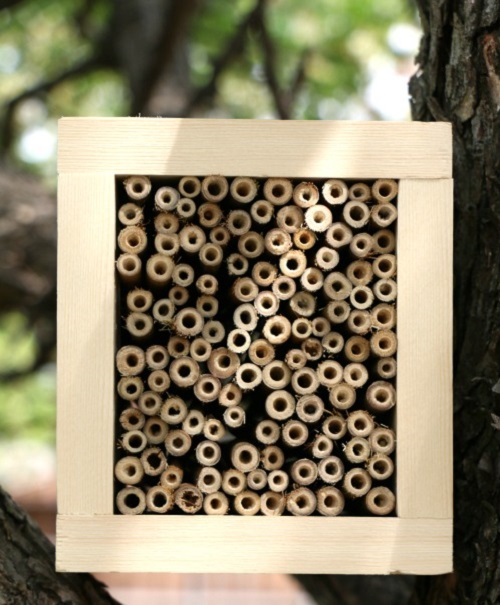 Bee houses are a fun way to become a mason beekeeper. If you want to make one for yourself, visit this blog.
7. Bamboo Planter and Trellis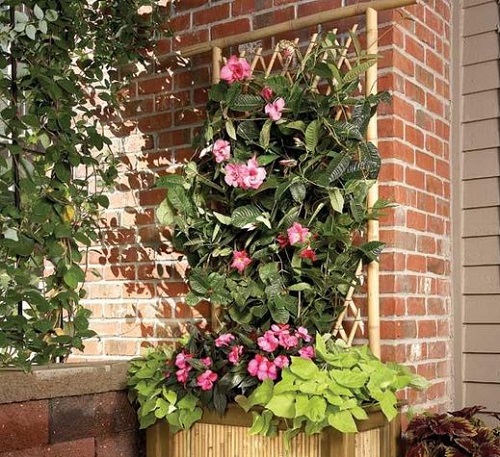 Bring plants and flowers to your deck or patio with this easy-to-build bamboo planter box and trellis. It also doubles up as a privacy screen.
8. DIY Bamboo Garden Fence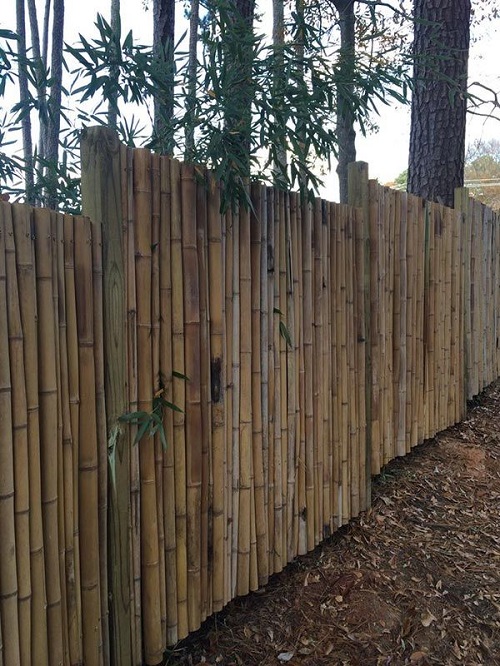 Are you looking for a cheap and sturdy garden fence idea? Consider checking out this fantastic instructable.
9. Cascading Fountain From Bamboo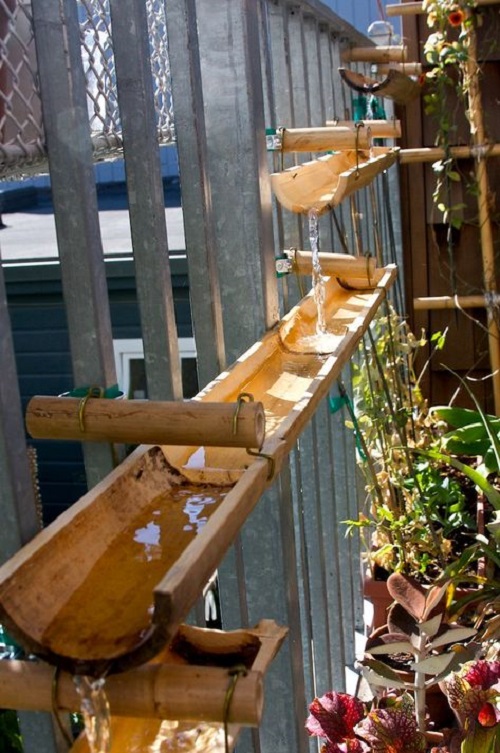 This cascading bamboo fountain makes an exotic addition to any yard or balcony garden. Hop to this blog for more info.
10. Bamboo Tomato Cage Idea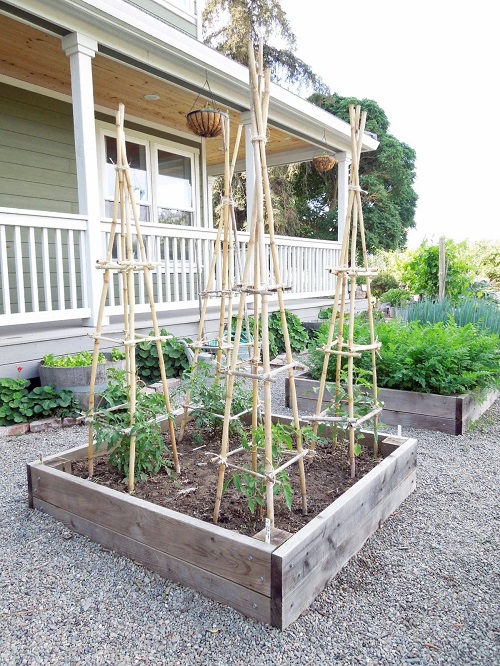 Here's the tutorial to make obelisk-style tomato cages from bamboo. It supports tomato plants, peas, and other climbing veggies.
11. DIY Bamboo Swing in Garden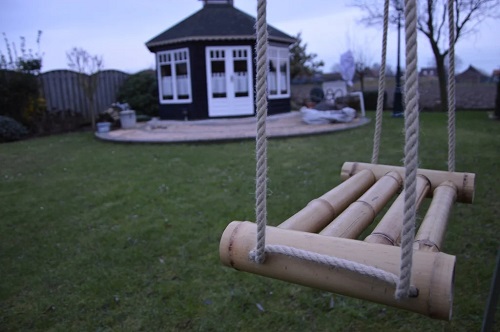 Make a swing in the backyard to spend quality time with your kiddo. It's made from bamboo, cord, and metal washers. Get the details here.
12. Low-Cost Vertical Garden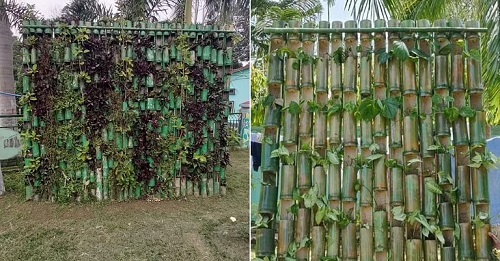 With this article, bamboo, soil, coco peat, and plants, you can easily recreate this low-cost vertical garden.
13. Easy Bamboo Hanging Planters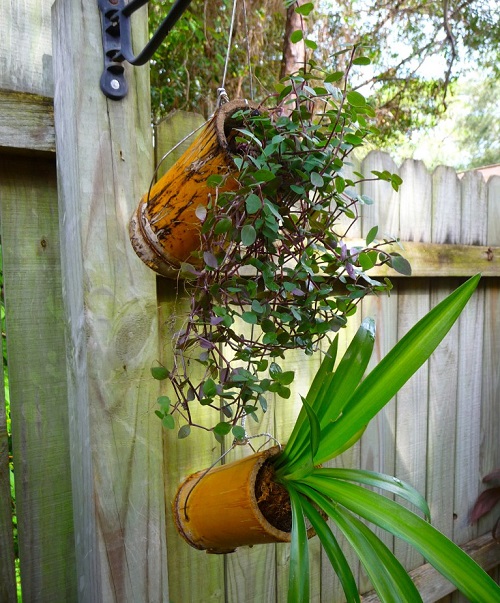 Spice up the visual interest of your outdoor space by hanging these bamboo planters. Check the how-to here.
Find out some quirky & interesting DIY head planter ideas here
14. DIY Bamboo Raised Garden Bed
You only need bamboo to build a raised garden bed for your facade. It gives an interesting look to the outdoor space.
15. Bamboo Garden Cubby House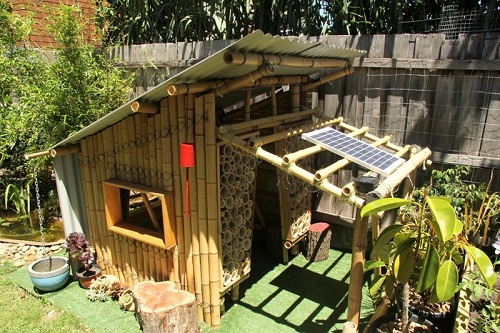 Build this giant cubby house to create a peaceful secluded space in your garden. It's ideal for both kids and adults alike.
16. DIY Bamboo Chair Idea
Enjoy the beautiful landscape of your yard on this bamboo chair. It's one of the most amazing DIY bamboo projects and uses in the garden.
17. LED Bamboo Landscape Lights
Show off your creativity and DIYing skills by making these stunning landscape lights with bamboo and LED.
18. DIY Bamboo Garden Hoops for Netting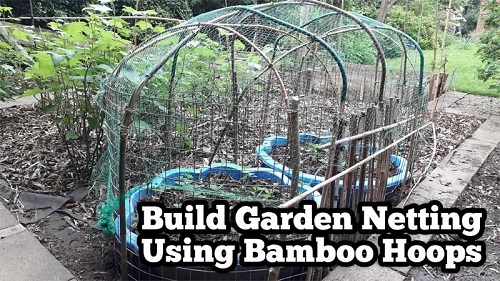 If you want to build a simple yet effective protective netting around your plant, use bamboo sticks as garden hoops. Read more here.
19. Copper Bamboo Garden Border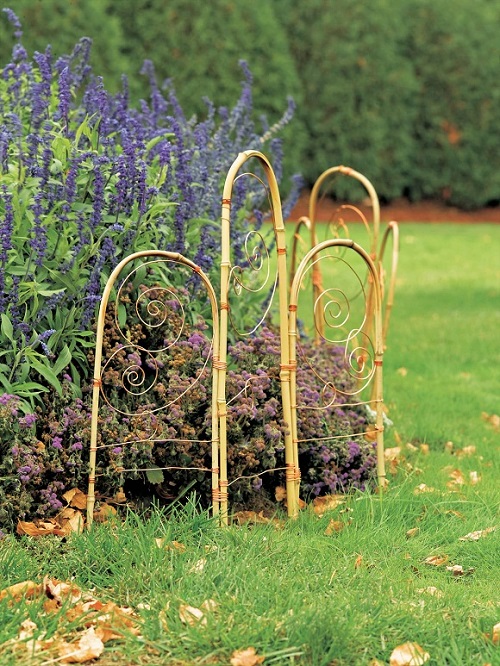 Add personality, character, and charm to your facade with this bamboo garden edging featuring copper wire. It'll surely attract a lot of eyeballs.
20. DIY Beautiful Waterfall Aquarium
Make your monotonous garden lively by constructing this eye-catching bamboo waterfall aquarium. Watch the video for more info.
21. DIY Bamboo Wind Chime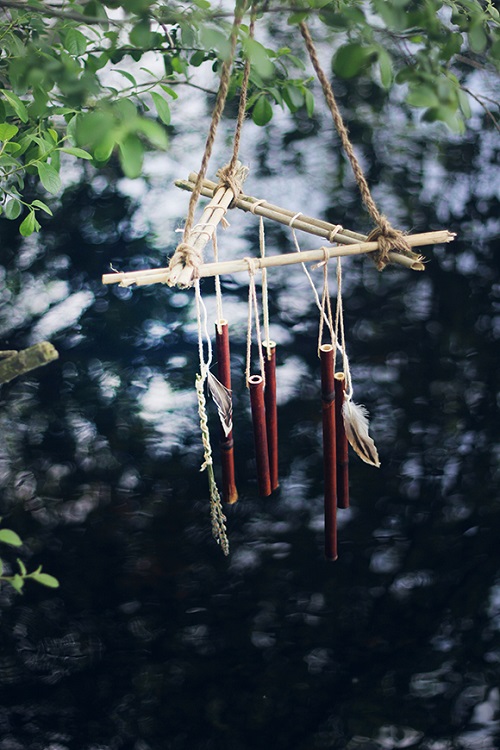 Learn the easiest way to create a melodious bamboo wind chime for your garden in this step-by-step tutorial.
22. Bamboo Pole Bean Teepee Frame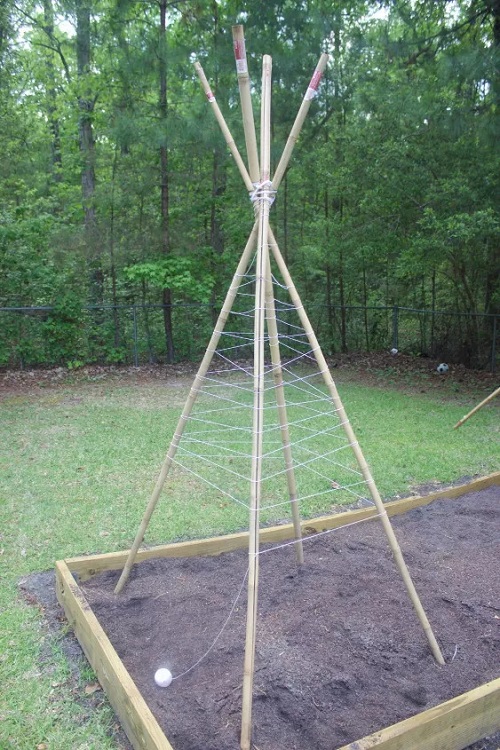 Follow this helpful blog and assemble a pole bean teepee with bamboo to support climbing vegetables, flowers, and vines.
23. Homemade Bamboo Garden Gate
Do you want a nifty and frugal garden gate idea? This video tutorial is for you.
24. $1 Store Bamboo Garden Fence DIY
This bamboo fence is what you need for your outdoor zen garden. It's one of the cheapest DIY bamboo projects and uses in the garden.
25. Bamboo Wall Decor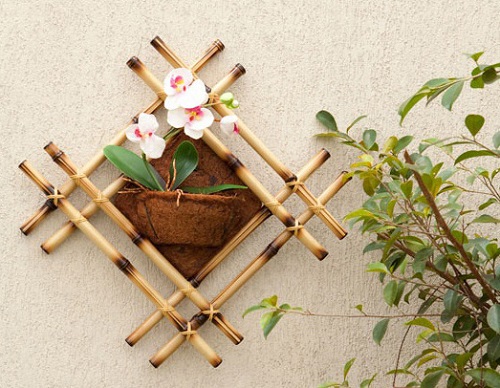 Amp up the look and feel of your boring garden wall with this beautiful DIY bamboo decor. Take inspiration from this article.
26. DIY Vertical Bamboo Planter
Simple and low-cost, this vertical bamboo planter can be hung anywhere on your patio, courtyard, or balcony.
Have a look at some DIY ice cream cone planters here