Learn How to Make DIY School Supplies at Home to make your kiddo's back-to-school season interesting and memorable!
From pencils to erasers and lunch bags to backpacks, this article about How to Make DIY School Supplies at Home has everything!
---
How to Make DIY School Supplies at Home
1. Apple Paper Lunch Sack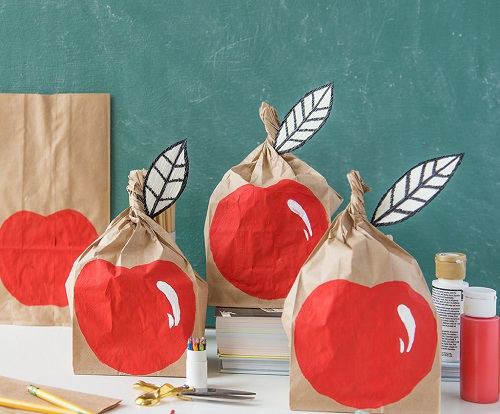 Make your kiddo lunchtime fun by DIYing this apple paper lunch sack. The instructions are here.
2. Pencil Holder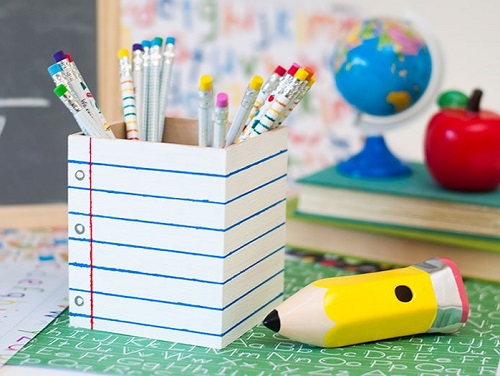 This notebook-themed pencil holder is perfect to corral your kid's pencils, pens, and markers in place. Read more here.
3. Pencil Bookmark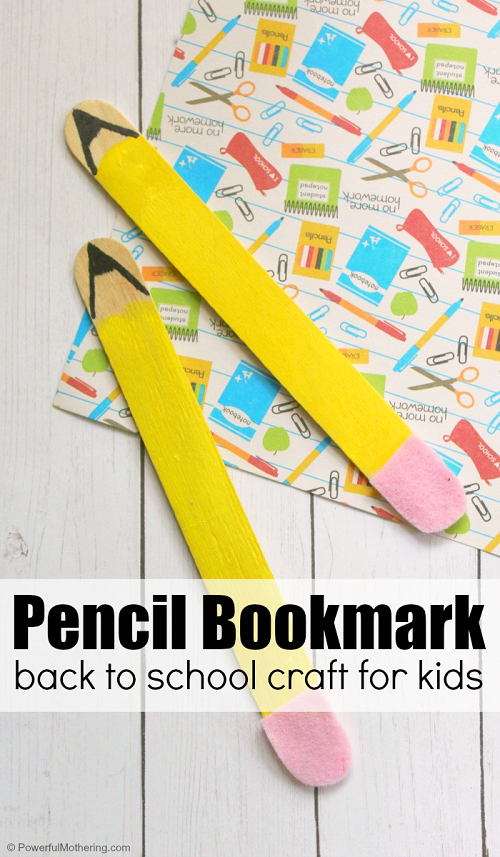 Made from wood craft sticks, craft paint, and pink felt, this fun bookmark makes book reading more interesting for kids.
4. DIY Felt Minion Pencil Topper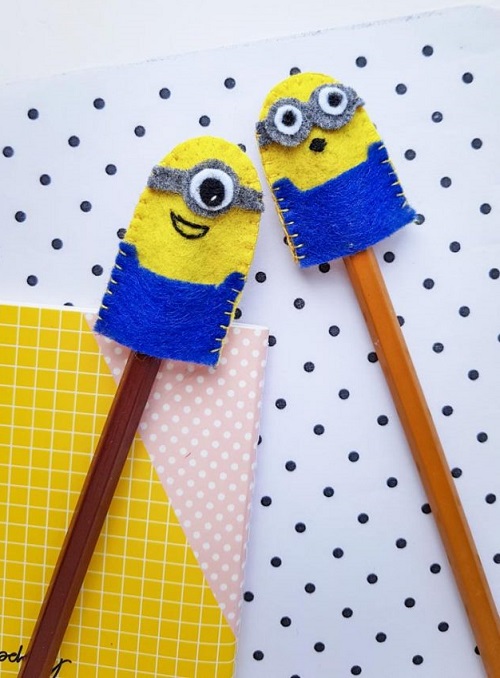 Give boring pencils an interesting twist with these super cute felt minion toppers. Read more here.
5. Pikachu Pencil Topper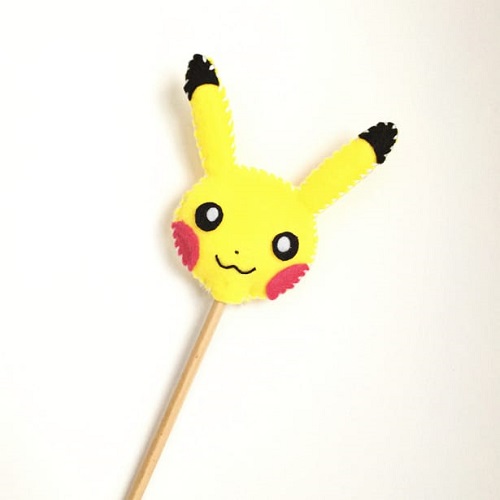 If you want your kids excited about getting back to school, DIY this Pikachu pencil topper using this tutorial.
6. Printable Fireworks Pencil Toppers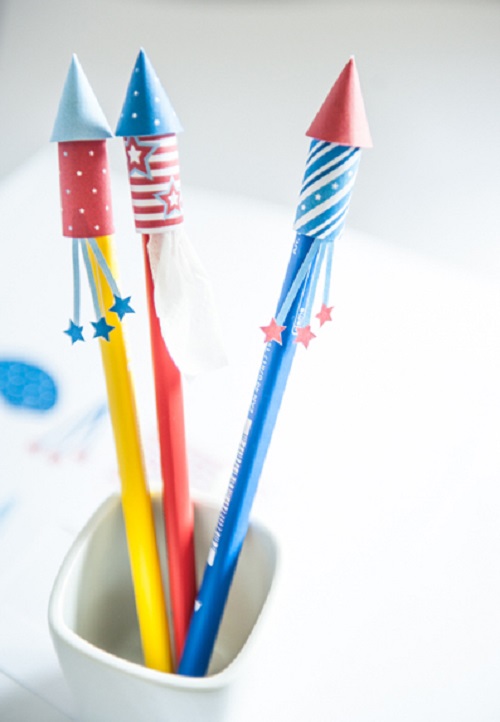 Make learning fun and engaging for your kiddos by adorning their pencils with these fireworks rocket paper toppers.
7. Pen and Pencil Pouches Canvas Bags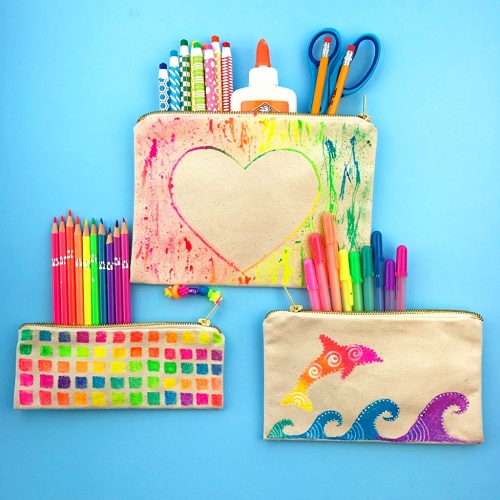 Instead of purchasing pouches for yourself or your kid, make a few colorful ones at home with this DIY.
8. Upcycled Binder Clips
This blogger shows how to transform your child's old black binder clips with washi tape and spray paint.
9. DIY Rattan Pencil Case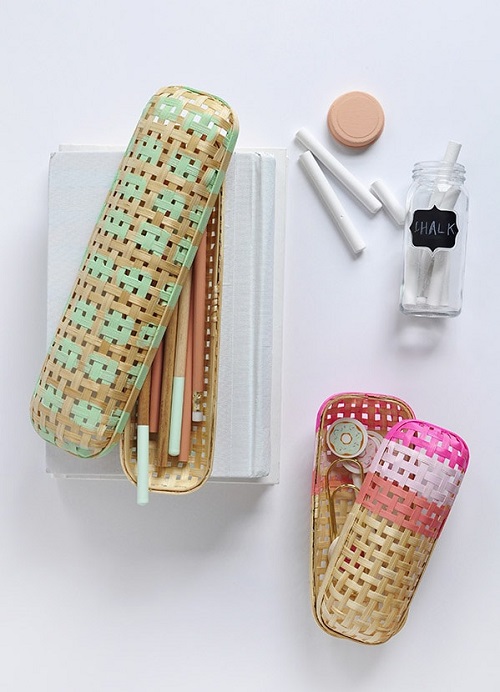 Say goodbye to the regular pencil cases and craft these adorable coral + pink and mint green rattan pencil cases. The details are here.
10. Back To School Clipboard Craft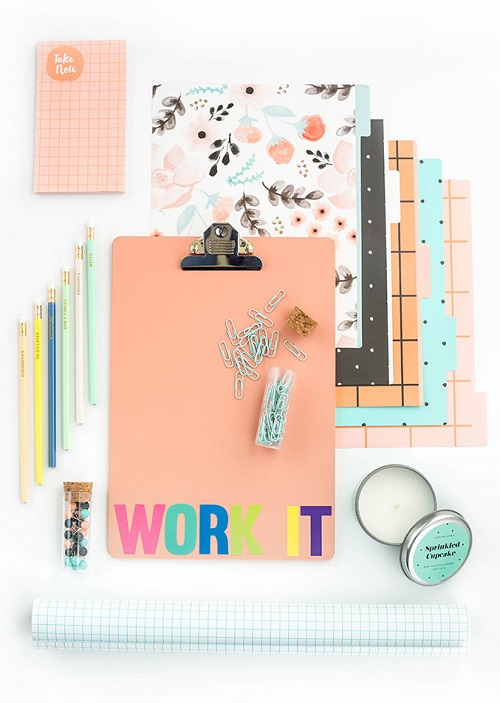 No need to buy a new clipboard for your little bookworm. Just follow this simple tutorial and you have a fancy one in no time.
11. Crochet Backpack Flair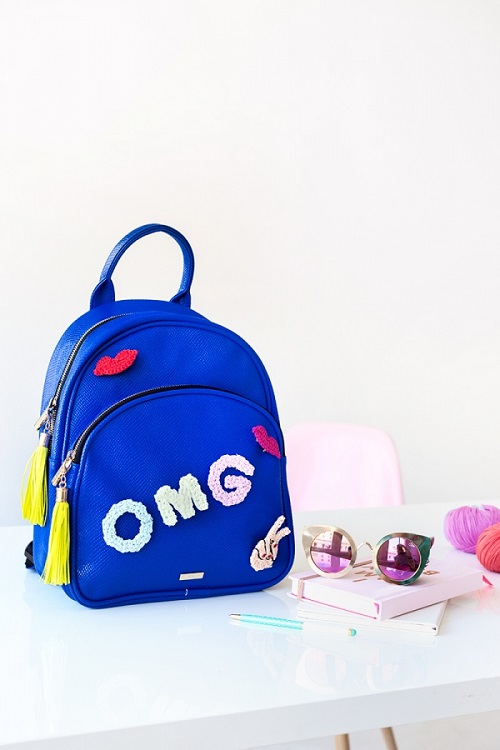 All you need is cotton yarn, felt, iron-on adhesive, crochet hook, pin backings, and crocheting skills to give your kid's school backpack a funky look.
12. DIY Washi Tape Binder Covers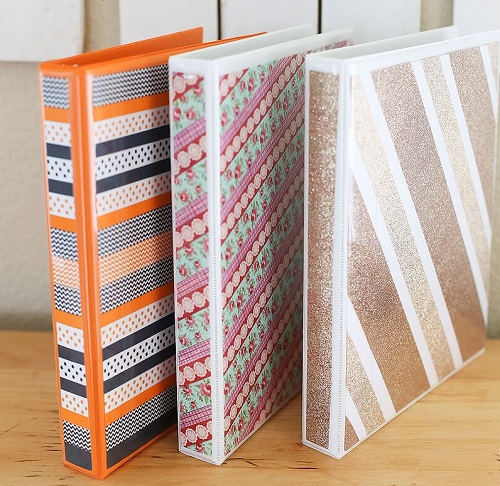 Here's the tutorial to customize plain old binders with these striking DIY washi tape covers.
13. DIY Unicorn Notebook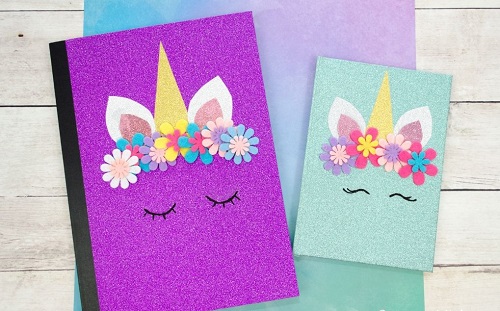 This pretty and easy-to-make DIY unicorn notebook will definitely be adored by your little angels. It's a perfect gift for your kid's classmates as well.
14. Boss Lady Notebook Covers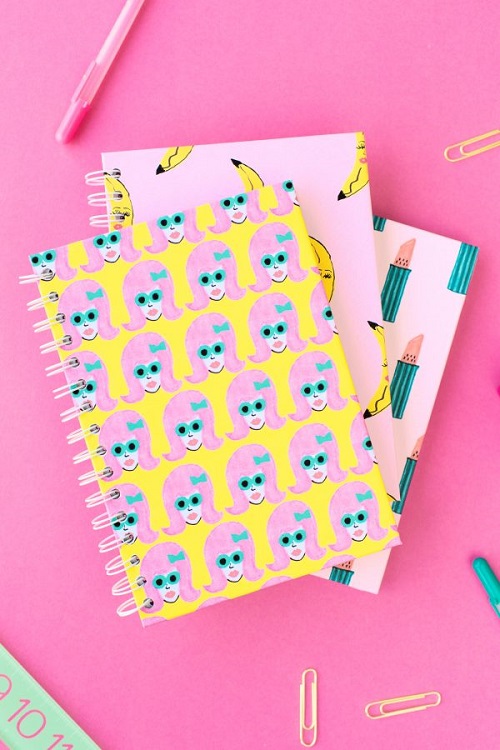 Give an instant makeover to your little lady boss notebook with this tutorial and a few supplies.
15. Upcycled Soda Box Pencil Cases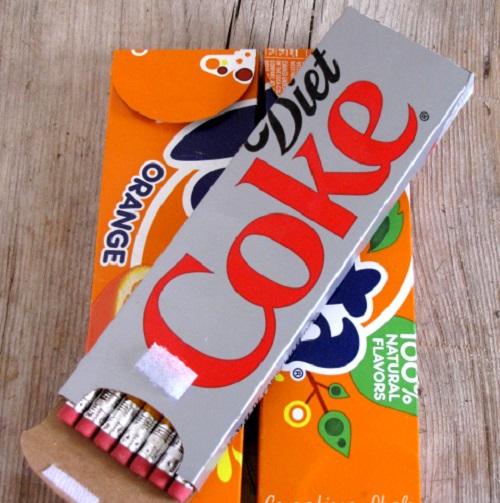 If your child is a school supplies hoarder, make pencil cases out of soda boxes to store his/her pens, pencils, and other stuff.
16. DIY Canvas Lunch Bag
This elegant canvas lunch bag adorned with a leather strap encourages kids and adults to go to school.
17. Back to School Chalkboard Notebook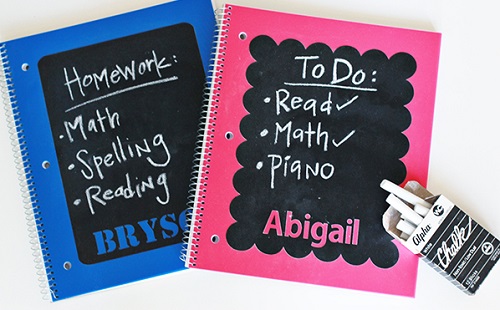 Swap the standard notebooks of your little scholar with these crafty chalkboard notebooks. The tutorial is here.
18. DIY No-Sew Zipper Cases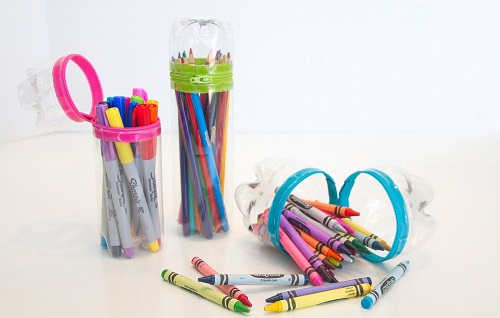 Give your kids these inexpensive, no-sew zipper cases DIYed from plastic bottles to keep their school supplies in check.
19. DIY Painted Back-to-School Pencils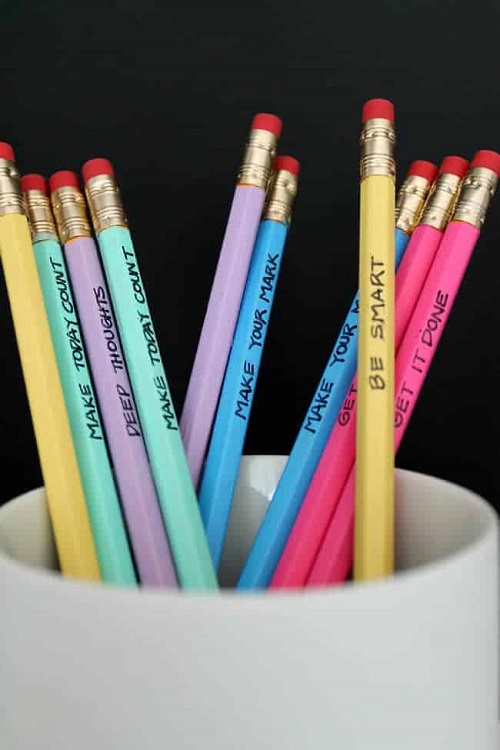 Writing motivational messages on the pencils keeps your kids inspired all year and adds charm to their school supplies.
20. Gold Foiled Backpack Tags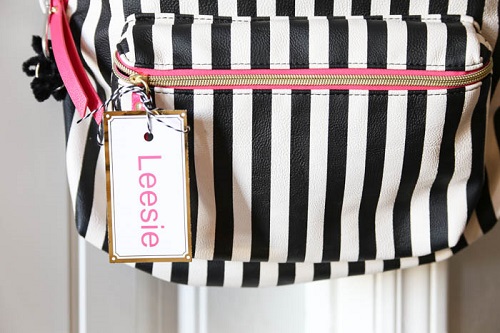 Do you want to add some pizzazz to the school backpack? If yes, this snazzy gold foiled tag is for you.
21. DIY Spiral Eraser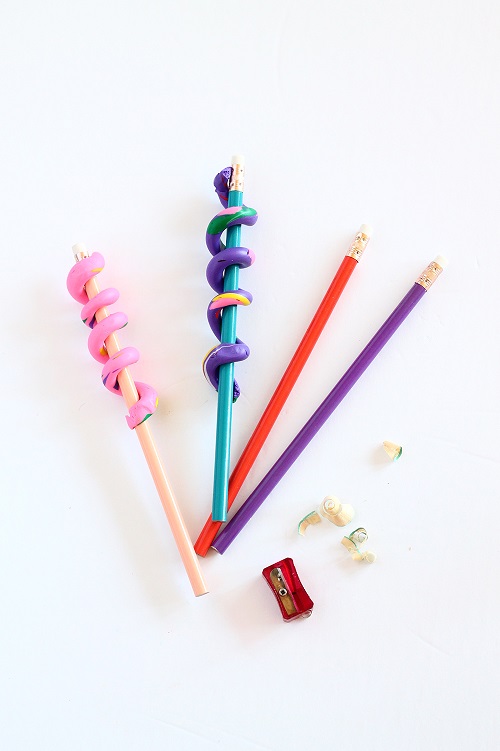 Skip the standard pencil erasers with these funky spiral ones made from clay, creativity, and this DIY.
22. Heart Clipboard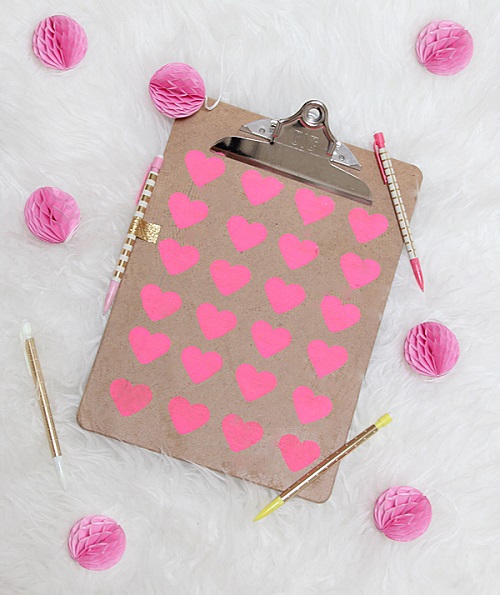 Using a clipboard in school becomes much more interesting when it's updated with neon pink hearts. Read more here.
23. Duck Tape Lunch Bags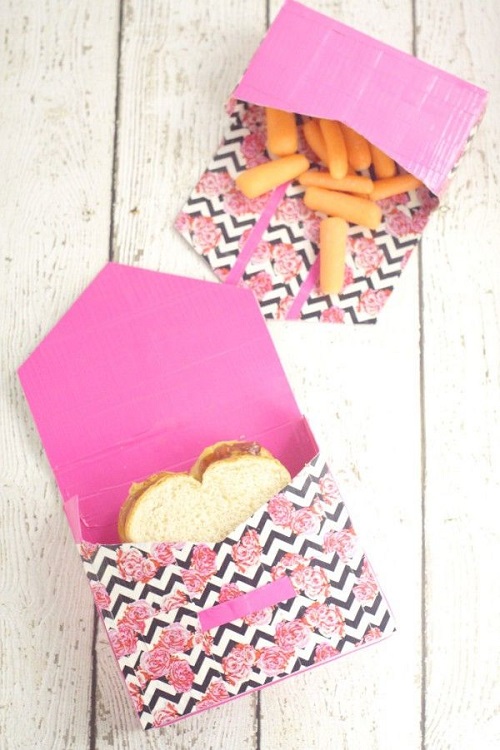 Surprise your kiddos by packing their meal in these pretty duck tape lunch bags.
24. Anthro-Inspired Firework Pencils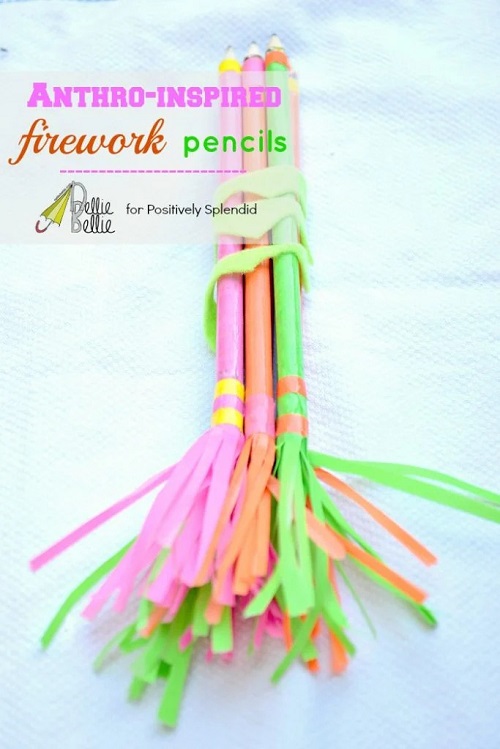 Fill your kiddos' supply boxes with these Anthropologie-inspired firework pencils. You can easily make a lot of them using this tutorial.
25. Polymer Clay-Covered Pens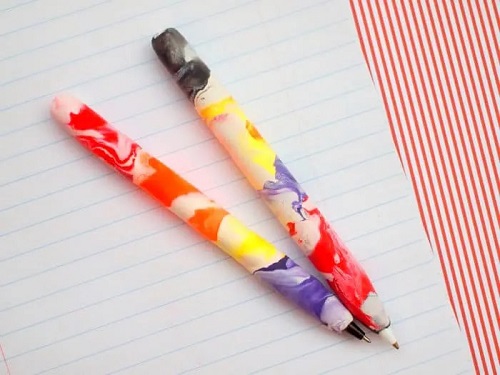 Covering old pens with polymer clay is the easiest way to prettify their look. This is a beginner-friendly project and kid-friendly too with adult supervision.
26. Monster Pencil Case
Make this cool school supplies eating monster pencil case for kids that keep pencils, pens, binder clips, and markers in order.
27. Magnetic Pencil Holder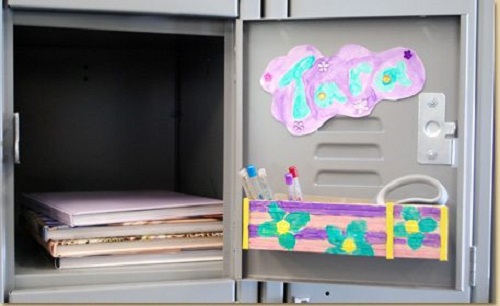 Made from a cereal box and magnetic buttons, this magnetic pencil holder maximizes the storage space of the school locker.
28. Mini Erasers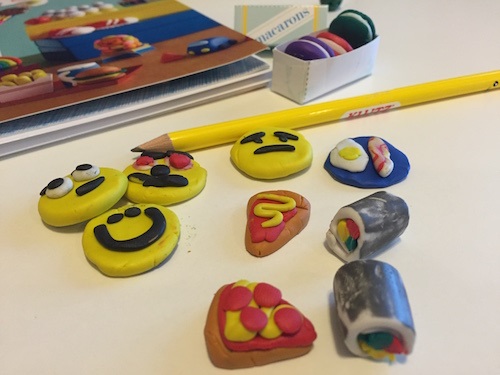 Make your children learn the art of crafting by encouraging them to create mini erasers for themselves.
29. Homemade Glue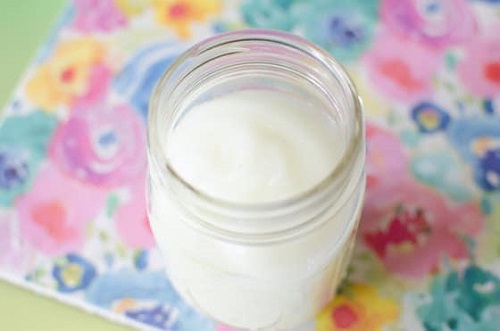 Why bother to go craft store, when you can DIY glue at home with this DIY. This glue is best for preschool projects.
30. Beaded Backpack Tags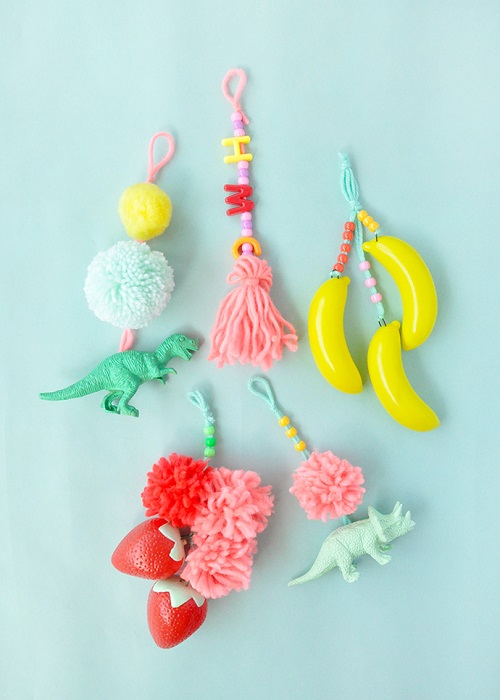 These beaded tags enhance the charm of the school backpack and make it easily identifiable as well.
31. Rainbow Watercolor Backpack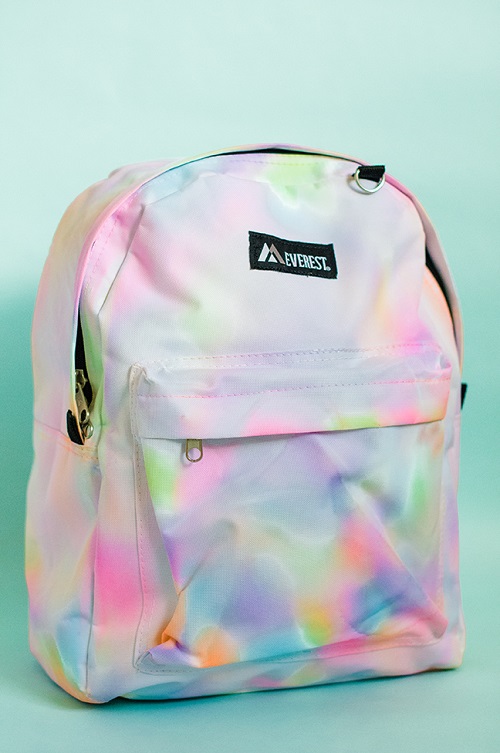 Covered in cheery rainbow colors, this stylish backpack will surely be loved by every teenager and collegegoer.
32. Heart Pom-Pom Bookmarks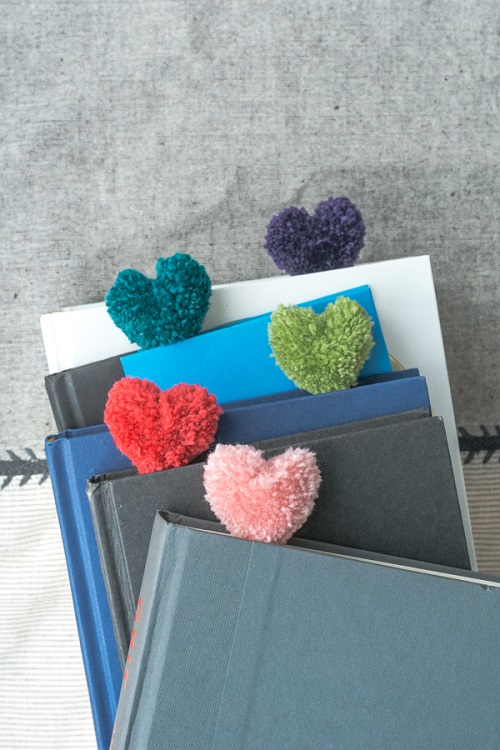 Grab yarn and a scissor to craft these lovely heart-shaped pom-pom bookmarks for your teenager bookworm. It's one of the best DIY school supplies on this list.
33. DIY Glittery Graphic Pencil Cases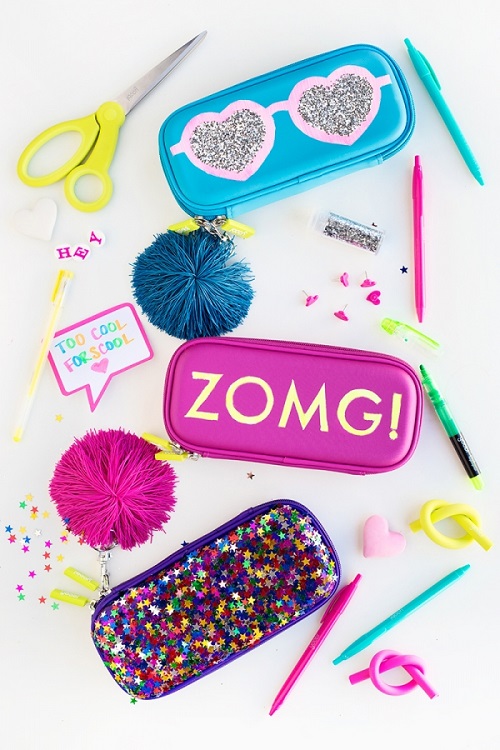 Add some sparkling shine to the dull pencil pouches with glitter, glue, paint, mod podge, and confetti.
34. DIY Confetti Pencils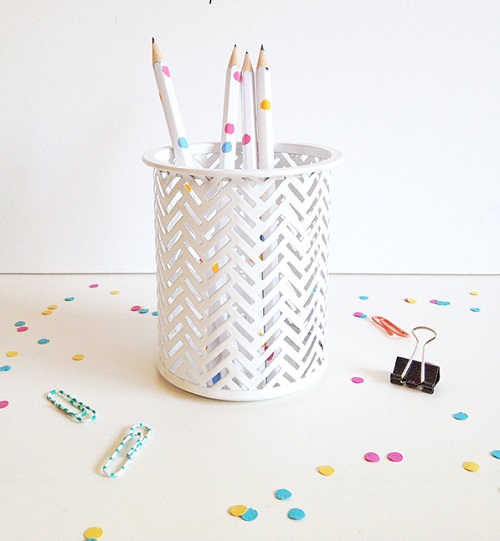 Freshen up your kiddos' pencils with white spray paint, painter's tape, hole reinforcement labels, colored acrylic paint, and paintbrush.
35. Homemade Crayons
Encourage your kiddo to understand the importance of recycling by making fun-shaped crayons at home with old broken ones.
36. Nerdy Chic Book Clutch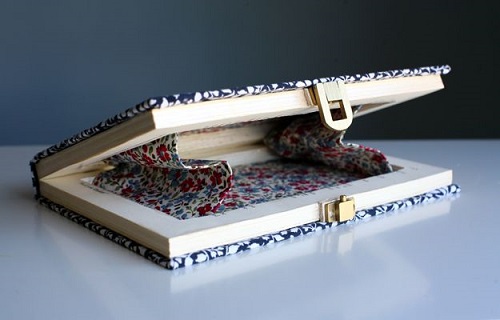 Surprise your nerdy teenage daughter by gifting her this fashionable book clutch to carry a phone, keys, lipstick, and library card.
37. Minecraft Backpack Keychains
Watch this video tutorial to create Minecraft-inspired keychains for your children's backpacks. Your little Minecraft fans will love this idea.
38. Drawstring Bag or Backpack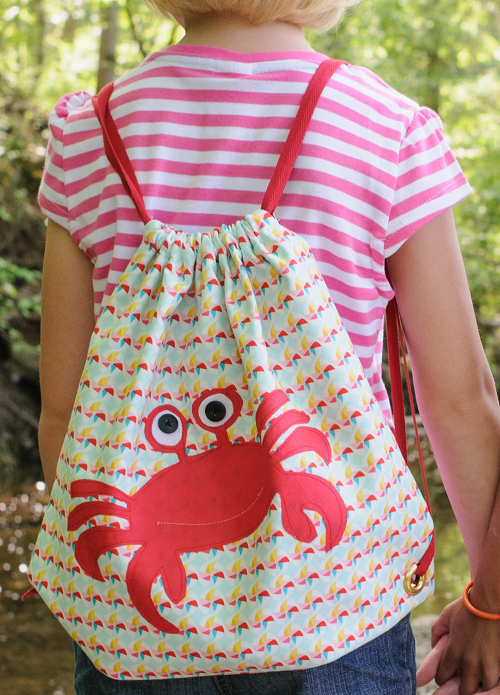 If you want a lightweight, chic backpack for your kiddo, this simple drawstring backpack fits the bill.
39. DIY Arrow Pencils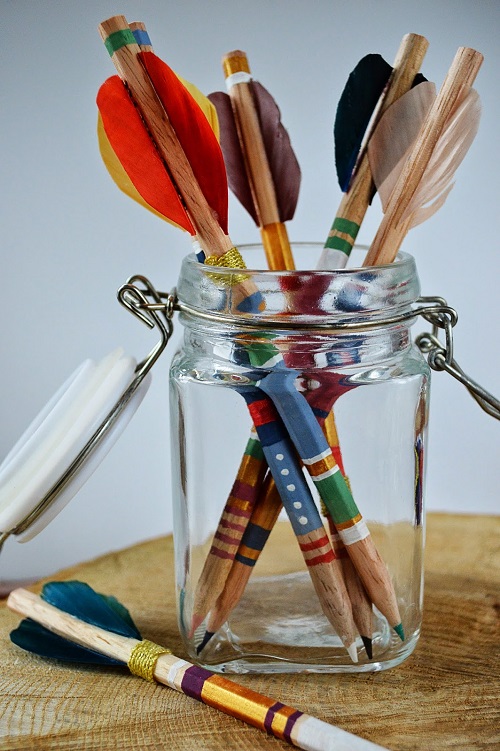 Customize your child's ordinary pencils with different paint combinations, gold strings, and feathers. Read more here.
40. Mini Notebook with Locks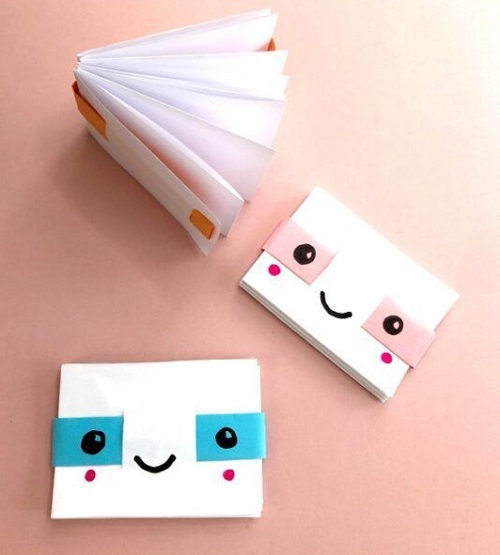 Perfect for story writing in the classroom, these personalized mini notebooks use the weaving method to remain locked.