Shower some love and warmth to your little buddy by crafting these Indoor Dog House Ideas. Your pup will love them all!
Check out these Indoor Dog House Ideas to give your fido a dreamy and relaxing home on his/her adoptiversary. These projects are fairly easy to complete and budget-friendly as well.
Have a look at some homemade cardboard cat house ideas here
---
Indoor Dog House Ideas
1. Modern Indoor Dog House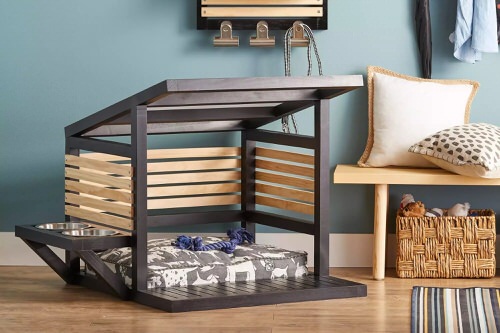 For the contemporary canine, this DIY indoor doghouse is the perfect retreat—open, airy, and comfortable.
2. Try a Teepee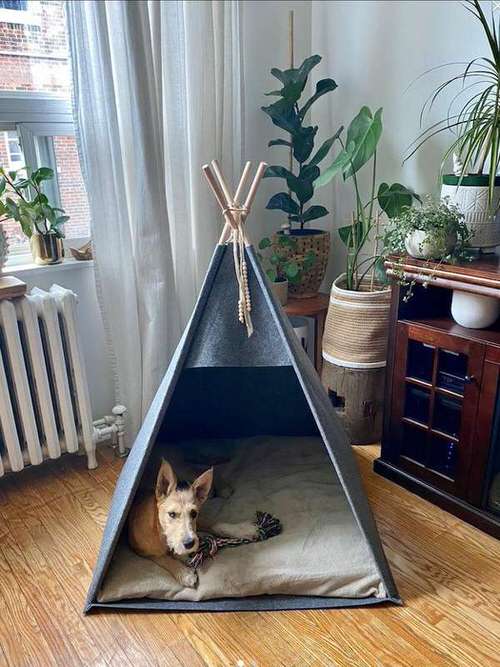 If you want a unique indoor house for your lovely pooch, consider using a teepee.
3. Geometric Plywood Dog House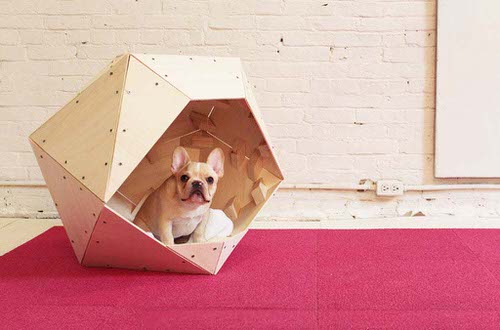 Despite its faceted, angular appearance, this modern dog house is quite easy to construct. The details are here.
4. DIY Living Roof Pooch House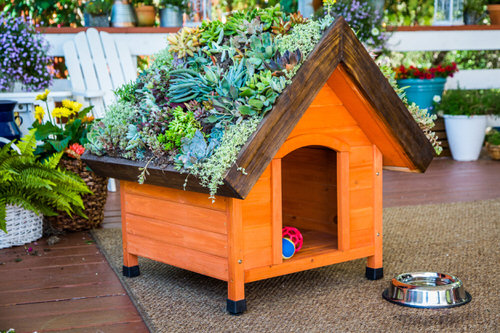 The succulent roof makes this pooch home one-of-a-kind. People with a green thumb will love this idea.
5. Side Table Turned Dog House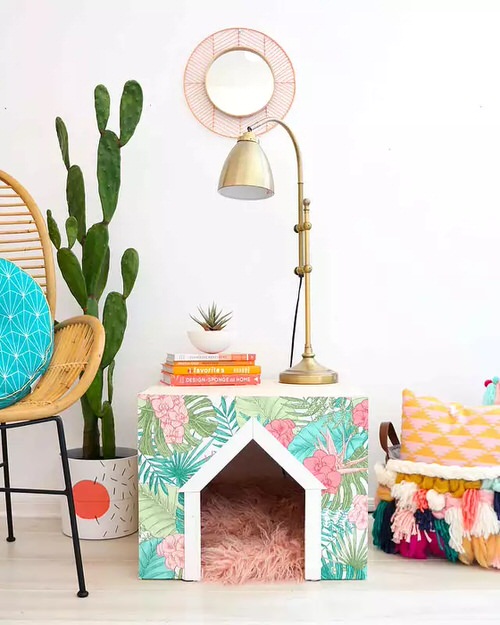 Transform a side table into a dog home using this tutorial. A door is cut open on the front side, allowing the pup to come and go.
6. Cabana Inspired Dog House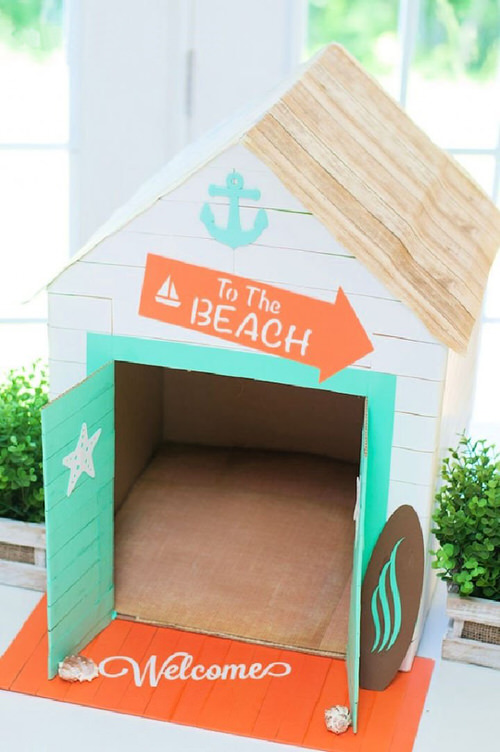 Cardstock, mod podge, scrapbook paper, silhouette cameo, and a cardboard box are all you need to build this cute cabana-inspired dog house.
7. Amazing Puppy Dog House from Cardboard
Watch this video to DIY a chic house for your furbaby using cardboard, creativity, and a little patience.
8. Doghouse With Steel Frame and Wooden Pallet
Learn how to put together this wooden canine house with a steel frame and wooden pallet in this YouTube tutorial.
9. Luxe Custom Dog House
A feature-rich custom pup house with a hidden storage compartment, changing lights, and running water.
10. Built-in Indoor Dog Home with Lighting and Running Water
This built-in dog house is equipped with automated lighting and running water which flows down the gutter and into the water bowl.
Find out some adorable DIY dog toys here
11. PVC Framed Canine House
Made from half-inch PVC pipe, this fido house is affordable and easy to assemble. It's one of the best indoor dog house ideas on this list.
12. Indoor Dog Kennel End Table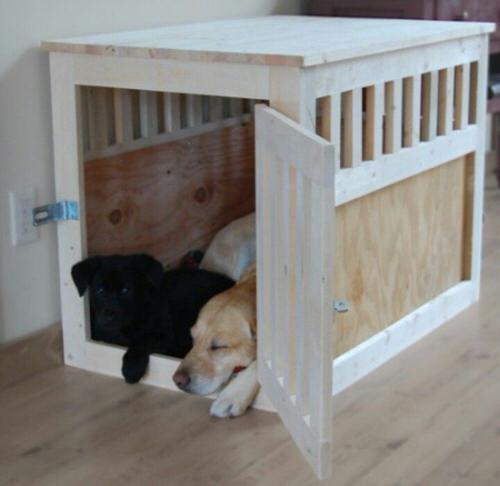 Build a wood pet kennel with this free step-by-step woodworking plan. It's a perfect indoor resting place for your little companion during winters.
13. DIY Indoor Dog House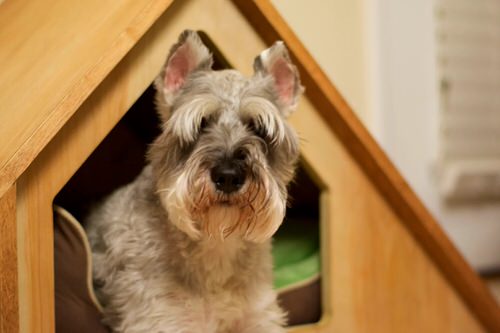 With woodworking skills, plywood, and a few supplies, anyone can easily make this canine house – ideal for indoor and outdoor spaces.
14. Under the Stairs Pooch House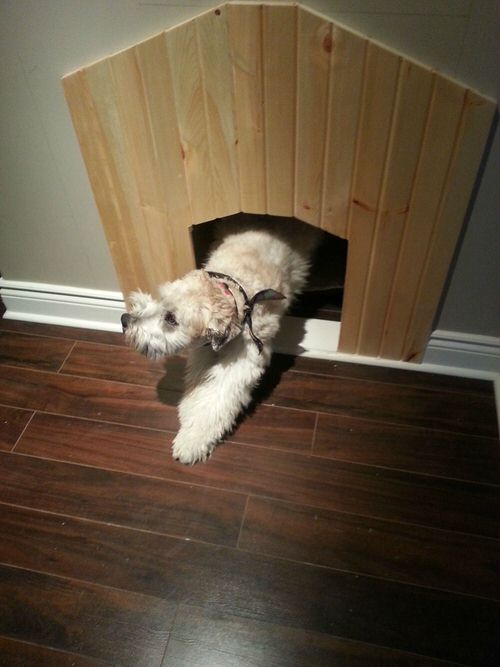 If you have space under the stairs, modify it into a snugly home for your little pooch. The details are here.
15. DIY Concrete Dog House
This minimal, sturdy concrete dog house is a quirky addition to the home decor and a perfect resting place for your fido.
16. Cute Pooch House DIY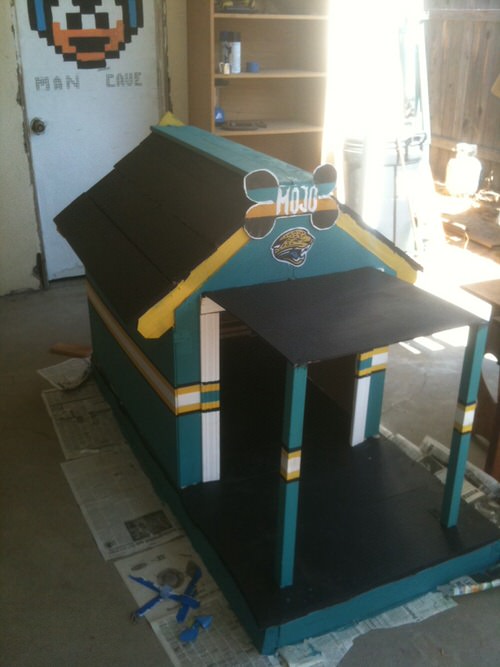 Show how much you love your furbaby by making this adorable dog house. Hop to this article for the tutorial.
17. Cottage Style Dog House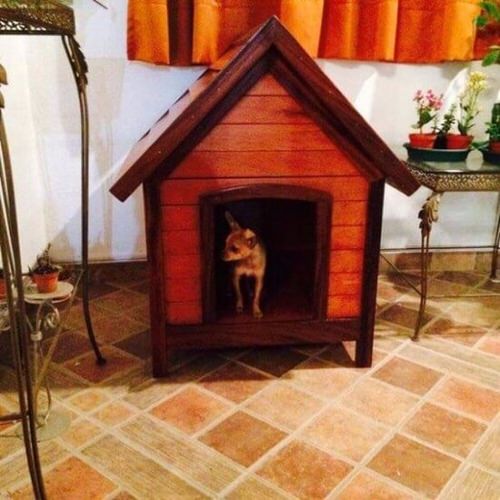 Follow this instructable to assemble a chic cottage-style home for your four-legged friend.
18. DIY Scandinavian Framed Dog House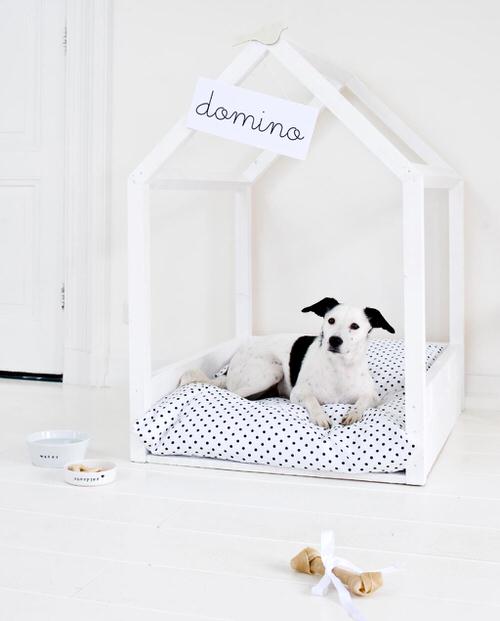 Don't know what to gift your puppy on the adoptiversary? Make a stylish Scandinavian framed home using this tutorial.
19. Wine Barrel Dog Home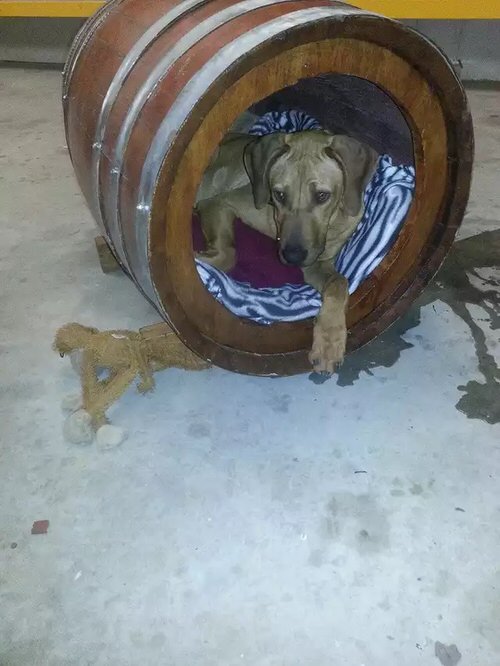 This repurposed wine barrel dog house is an excellent alternative to the costly store-bought canine homes. Read more here.
20. TV Turned Fido House
Give your old console tv a new lease of life by turning it into a house for your four-legged friend.
21. A Canine Mansion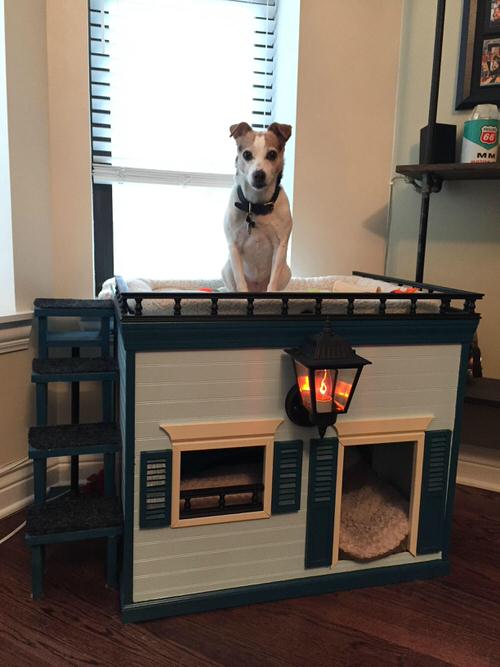 This little mansion is not only a perfect sleeping spot for your hound but also an attention-grabbing addition to the home decor.
22. Under $30 Dog House
If you want to make a dog house but can't spend more than $30, this video tutorial is for you.
Here are some cute DIY dog clothes