Keep reading this article about Sea Moss Benefits for Skin to get a better idea of what you could expect from this well-known superfood!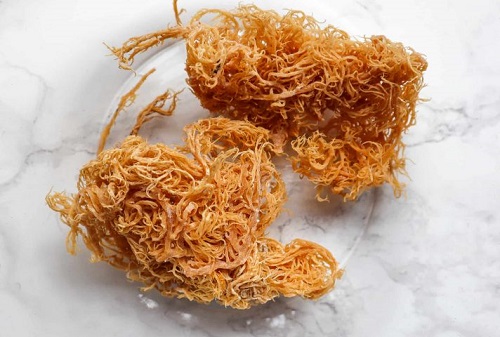 Sea moss is an edible seaweed with a myriad of health advantages to offer. It's used in numerous haircare and skincare products. Furthermore, sea moss is an excellent alternative to store-bought thickening agents for soup, juices, smoothies, and sauces. As this intimidating superfood has 15 out of 18 essential nutrients, everyone starts to believe sea moss benefits for skin are numerous. To find out if it's true or not, read this article till the end.
Sea moss is also popular by the following names:
Irish moss
Irish sea moss
Chondrus crispus
Carrageen moss
Can you be allergic to sea moss? Find out here
---
Is Sea Moss Good for Your Skin?
Sea moss is a skincare powerhouse because of its richness in protein, fatty acids, vitamins, and other innumerable nutrients that make up the human body. Besides, it carries antiviral, antioxidant, anti-inflammatory, and anti-microbial properties important for the skin microbiome. To reap its skin-healing and lifesaving nutrients, apply its gel directly on your skin or eat it regularly.
---
Sea Moss Benefits for Skin
1. Moisturizes Dry Skin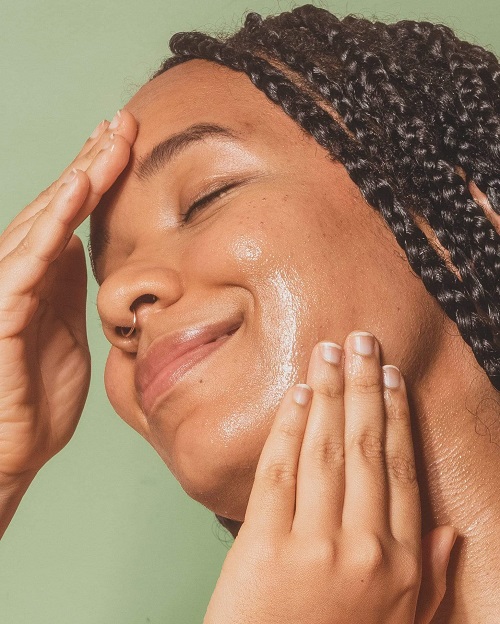 Packed with fatty acids and vitamins, carrageen moss is an impeccable natural moisturizer. It's non-comedogenic, meaning it doesn't clog skin pores. To make your dry and dull skin beautiful, glowy, soft, and supple, use sea moss topically on a daily basis.
2. Reduces Wrinkles
According to this source, Irish moss' topical usage can fade wrinkles up to some extent. This seaweed is quite effective because of its vitamin C content, which improves skin elasticity by increasing collagen production.
3. Sea Moss for Eczema and Psoriasis

Does sea moss help with eczema and psoriasis? Yes, Irish moss is an ideal home remedy to manage the symptoms of eczema and psoriasis. It's effective because of its moisturizing and anti-inflammatory properties, along with essential micronutrients and fatty acids. However, this natural product works only against the mild form of psoriasis and eczema. You should consult your physician before using sea moss on the infected skin.
4. Loaded with Antioxidants
Thanks to its richness in flavonoids, phenolic, and tannins like anti-oxidants, Irish moss defends the skin's surface from oxidative damage induced by free radicals, lessening the risk of skin disorders. These anti-oxidants prevent other health problems as well.
5. Sea Moss for Acne

Does sea moss get rid of acne? The answer is 'Yes.' Its antimicrobial properties combat acne-causing bacteria named 'Propionibacterium,' thereby giving you relief from the mild form of acne. Add homemade Irish moss gel to your daily skincare regime to get astounding results.
6. Sea Moss for Yeast Infection
Irish moss is a go-to remedy to relieve candidiasis of the skin (a yeast infection). Its anti-microbial properties eliminate 'Candida,' the fungi responsible for yeast infection. Simply apply its gel to the infected body part and clean it after 20-25 minutes. Make sure to dry the area thoroughly. You'll get positive results within a week or two.
7. Soothes Minor Cuts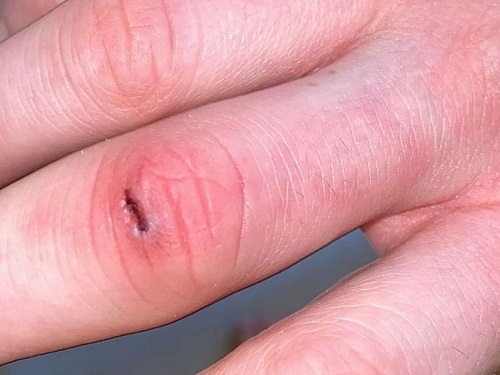 The topical application of pure Chondrus crispus gel soothes minor cuts and scratches. It's effective because of its potent anti-inflammatory properties. However, if you have open wounds on your skin, then avoid its usage.
8. Has Antiaging Properties
As per this authoritative source, the anti-aging properties of sea moss fight against the signs of premature skin aging. That's why its gel is a popular ingredient in many cosmetic formulations. However, a healthy lifestyle also plays a crucial role in preventing skin aging.
Fun Fact:- Sea moss can induce poop due to its high dietary fiber content.
Check out the sea moss benefits here
---
What Skin Types Can Use Sea Moss?
Chondrus crispus is completely safe for all skin types. However, consulting a dermatologist is strongly advocated, or atleast doing a patch test on an inconspicuous spot of a body part. People with sensitive skin types are urged not to use this seaweed at all costs to avoid mishaps.
Read the sea moss benefits for men here
---
How to Identify Real Sea Moss?
Sea moss has two variations in the market, i.e., wildcrafted (real) and pool-grown (fake). The wildcrafted sea moss is a naturally occurring alga harvested in the wild in its natural habitat. While the pool-grown one is mass-produced by the manufacturers in their large factory tanks using man-made techniques.
The wildcrafted one has all the nutrients, whereas the fake one has little or less nutritional value. That's why you always opt for wildcrafted Irish moss for preparing the versatile gel. If you don't know how to differentiate between real and pool-grown sea moss, watch this helpful video to clear your doubts.
---
How to Make Sea Moss Gel?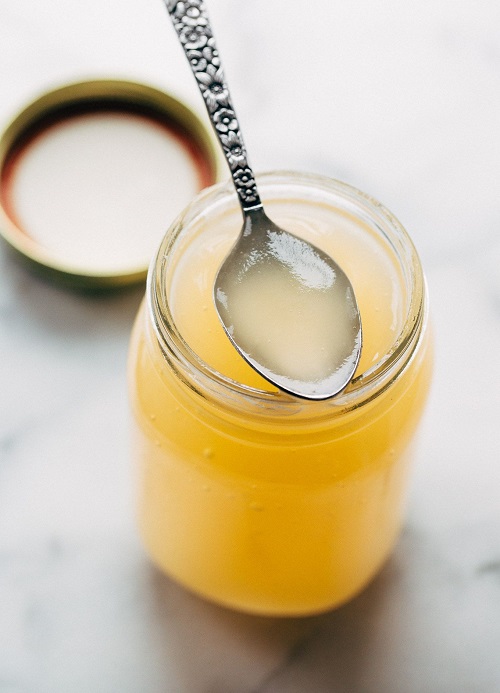 Make skin-enriching sea moss gel quickly and cheaply at home with the below recipe. Always use fresh sea moss gel to gain skin benefits.
What You'll Need
One Cup of Dried Sea Moss
Two Cups of Water
A Mixing Bowl
Glass Jar with a Lid
Blender
Instructions
Begin by cleaning store-bought dried sea moss with water to get rid of dirt.
Next, saturate the Irish moss in a water-filled bowl for 7-8 hours.
Afterward, throw the water and chop the white and viscous moss into small pieces.
Once it's done, add the pieces to a cup of water in a blender and run it to get a lump-free paste.
Then, pour the mix into a sealable glass jar and put it in the fridge to get the gel-like texture.
The Chondrus crispus gel lasts for one month in the fridge and 2-3 months in the freezer.
---
How to Use Sea Moss Gel on Face?
To obtain the fantastic skin benefits of sea moss, spread a sufficient amount of this gel all over your face and wait for an hour or so. Once it dries, clean your face with water, followed by a skin moisturizer. Repeat this skincare hack daily for up to 2-3 months to see positive outcomes. In fact, you can also ingest this miraculous seaweed with homemade drinks. However, limit its consumption to 1-2 tbsps a day.
Notes – Pregnant and/or lactating women must ignore the consumption of Chondrus crispus gel. If you have any skin-related disorder, talk to your dermatologist before using sea moss topically.
---
Is It Safe to Make Your Own Sea Moss Gel?
Preparing sea moss gel at home is completely safe and worth trying. This way, you can get an unending supply of natural, chemical-free moss gel all year round. Plus, DIYing this gel saves you time and a few bucks. However, always purchase good-quality organic dried Irish moss for topical and oral consumption. Remember to make its gel in small batches to avoid its wastage.
Note- Avoid using sea moss for skin if you notice any adverse effects, and contact your dermatologist.
Find the sea moss benefits for women here