Do you have a knack for Crafts and Recycling? We have listed some brilliant Trash Items Made Into Useful Indoor Items only for you!
Nothing is more satisfying than repurposing old junk or broken items into something attractive and useful! Learn how Trash Items Made Into Useful Indoor Items below!
Find out how to make trash can deodorizer tabs here
---
Trash Items Made Into Useful Indoor Items
1. Picture Frame Turned Earrings Holder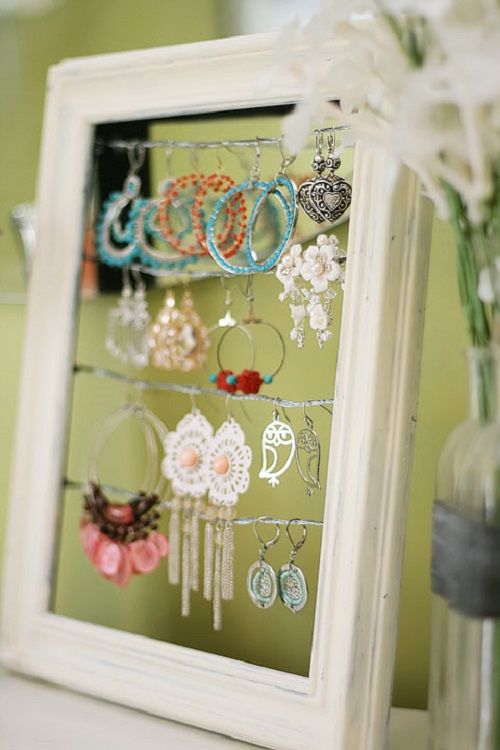 This shabby chic earring stand, made from an altered picture frame, is a great way to hang and display all your beautiful, dangling earrings.
2. Lotion Bottle Wall Mount Cell Phone Holder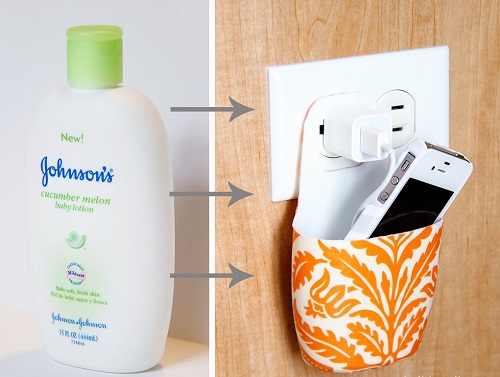 Instead of discarding the baby lotion bottle in the trash bin, turn it into a wall mount cell phone holder. Read more here.
3. Newspaper Pen/Pencil Holder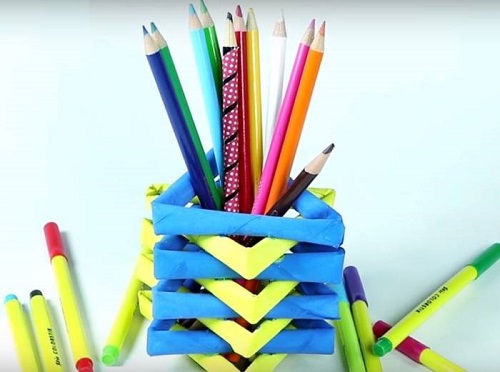 Follow this instructable to convert waste newspapers into a crafty pen/pencil stand.
4. Wine Cork Frame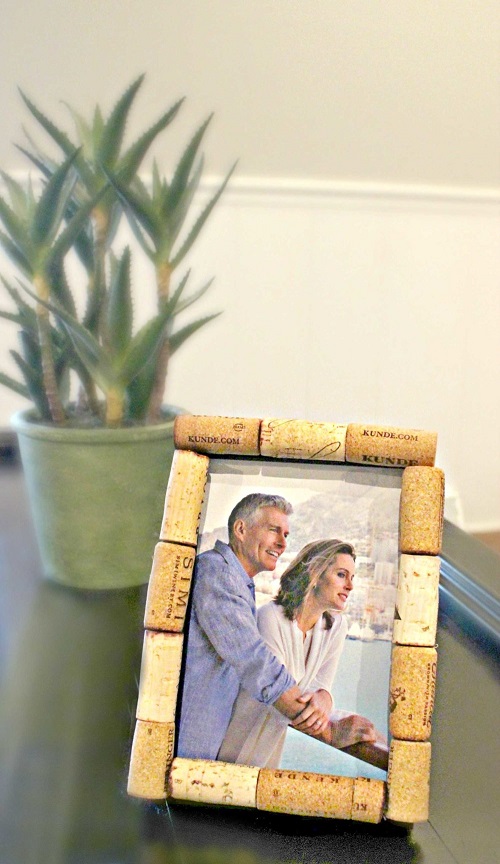 This simple cork picture frame is a great way to recycle wine corks you may have accumulated over the years.
5. Tin Can Planters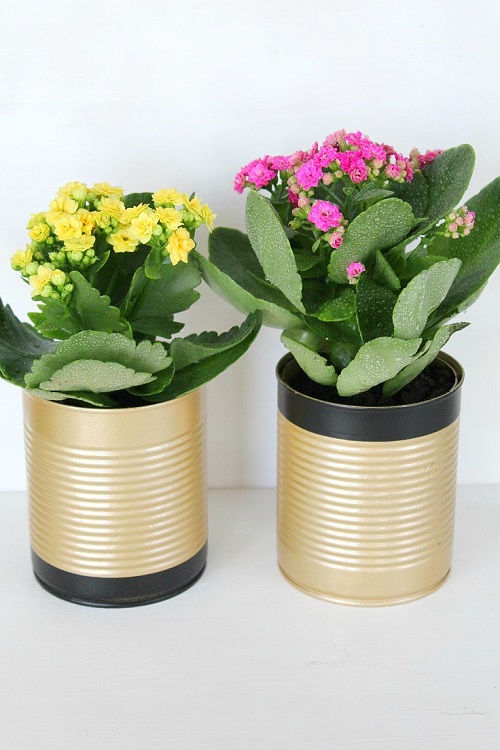 Don't dump the empty tin cans in the landfill when you can upcycle them into pretty planters for your indoor garden.
6. DIY Toilet Paper Roll Phone Holder
Check out this creative DIY phone holder idea which is a fun and easy way to recycle toilet paper rolls.
 7. Recycled Soda Bottle Terrarium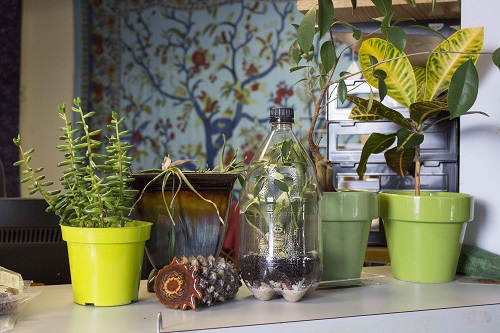 Bring nature indoors by recycling an empty soda bottle into a cute little terrarium. The details are here.
Check out some DIY terrarium ideas here
8. Use Bottle Caps to Seal Plastic Bags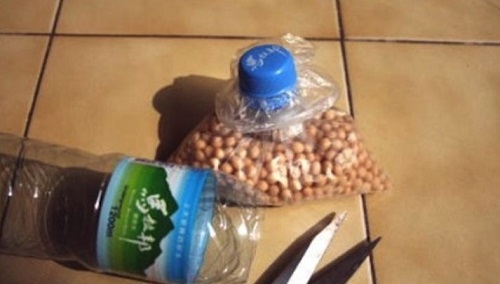 Are you running out of chip clips? No worries, all you need is a cap of a water bottle and this DIY to keep the packed food fresh.
9. DIY Water Bottle Piggy Banks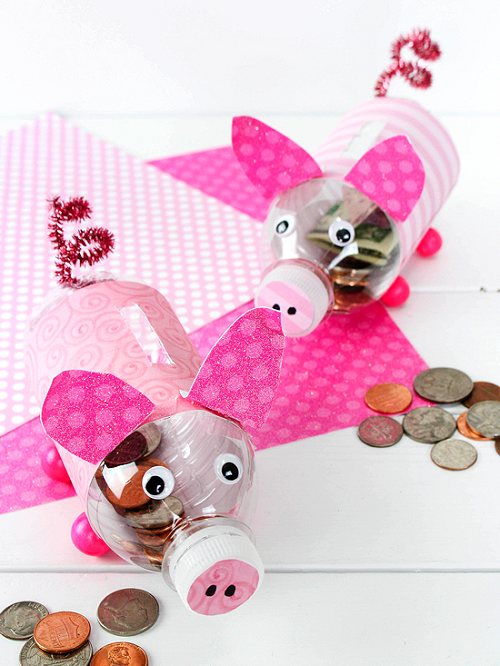 Encourage your kids to learn the art of making treasure from trash by including them in this water bottle piggy banks project.
10. Make Planters Out of Plastic Bottles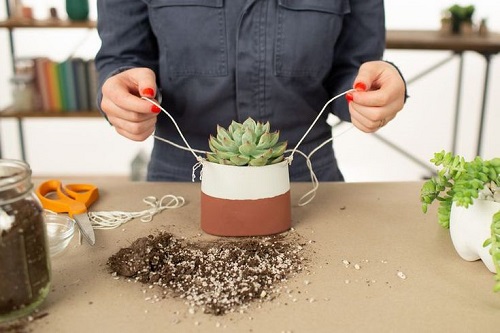 Learn how to recycle the single-use plastic soap bottle to get a chic hanging planter.
11. Plastic Bottle Cap Mosaic Wall Art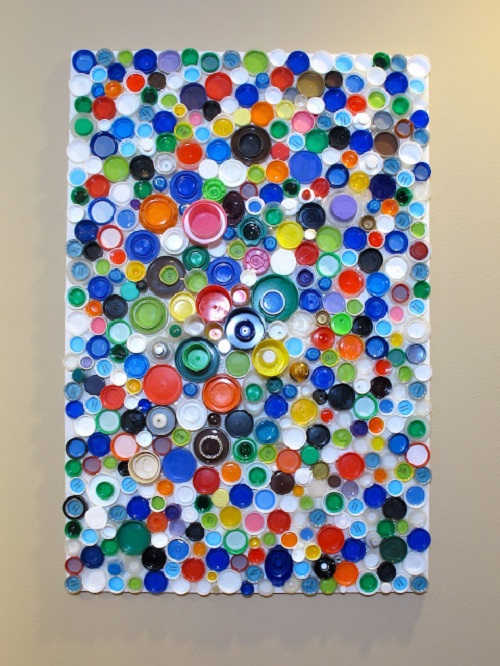 If you have a collection of bottle caps, put them to good use by making this stunning mosaic wall art.
12. DIY Kitchen Storage Container from Plastic Bottle
Check out how a plastic bottle turned into a stylish kitchen storage container in this video.
13. Transform a Plastic Bottle into a Stylish Lamp
Make some colorful and trendy pendant lampshades for your home with just a plastic bottle and some decorative cord.
14. Plastic Bottle Flower Vase Craft
Take a look at this video to make a display-worthy beautiful flower vase using a plastic bottle.
15. Geometric Plastic Bag Dispenser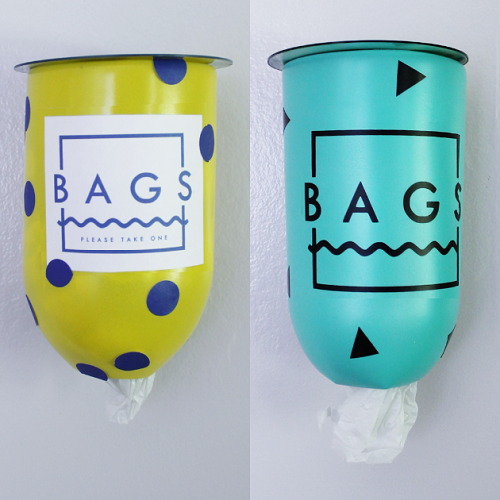 This modern plastic bag dispenser is an excellent way to reuse empty plastic bottles and save mother nature. Read more here.
16. DIY Wine Bottle Candle Holder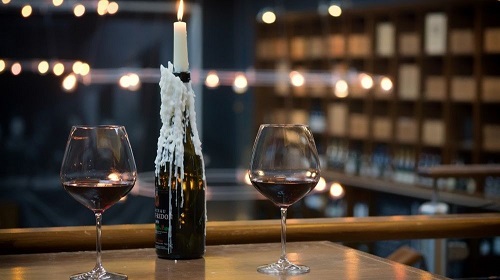 Give every corner of your room a dreamy element by transforming an empty wine bottle into an elegant candle holder.
17. DIY Faucet Extender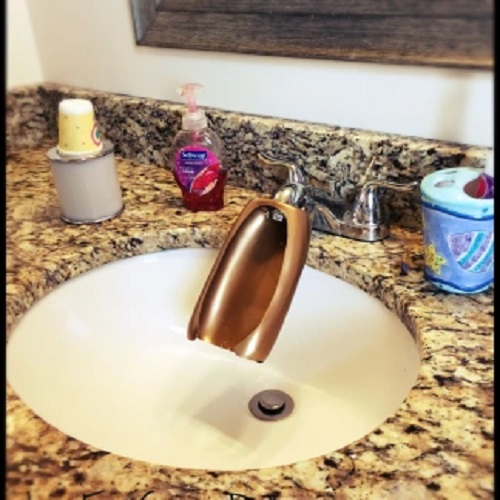 All you need is a baby lotion bottle, scissors or a craft knife, spray paint, a marker, and this DIY to make a faucet extender.
18. Newspaper Night Lamp DIY
Put your creativity hat on and recreate this lovely night lamp with newspapers and a few supplies.
19. Plastic Bottle Curtain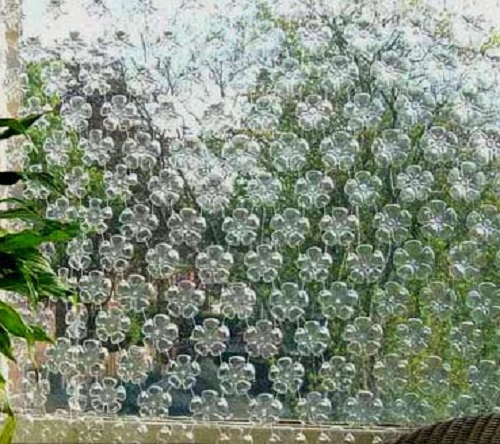 Yes, you read it right! You can make an eye-catching curtain out of plastic bottles and a bit of creativity. This recycling project is time-consuming but worth the effort.
20. Old Globe Turned Into Hanging Lamp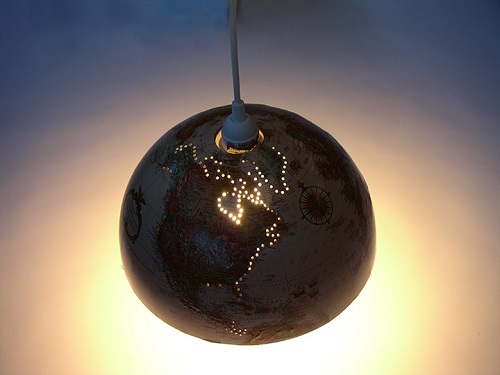 Give your damaged globe a new lease of life by converting it into a hanging lamp. The instructions are here.
21. Upcycled Globe Stand Light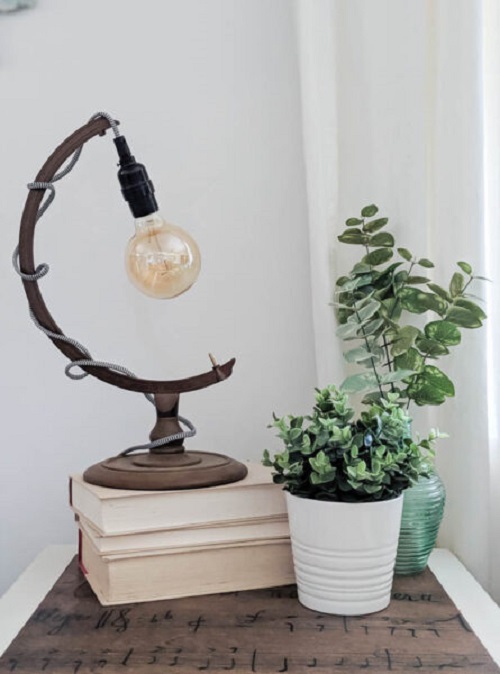 Don't know what to do with the stand after making a globe lamp? Simply make an antique lighting fixture out of it.
22. Christmas Ornaments From CDs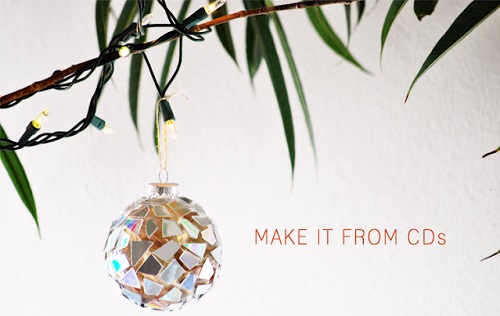 This holiday, adorn your Christmas tree with some sparkling ornaments made from CDs and this tutorial.
23. Repurposed Globe Bowl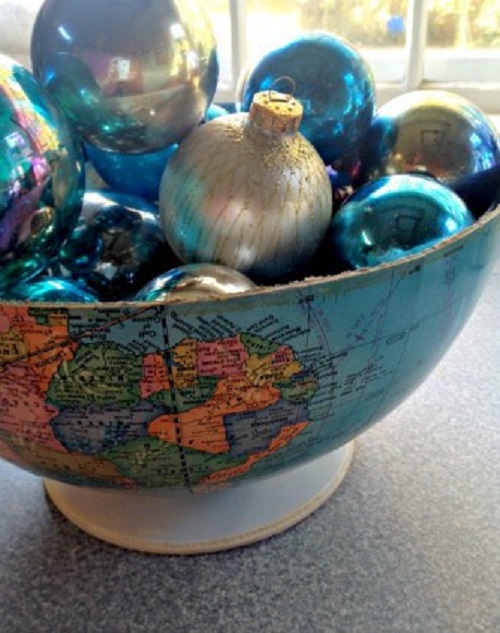 This repurposed globe bowl is perfect for displaying your seasonal treasures. Read more here.
24. DIY Bicycle Wheel Pots and Pans Rack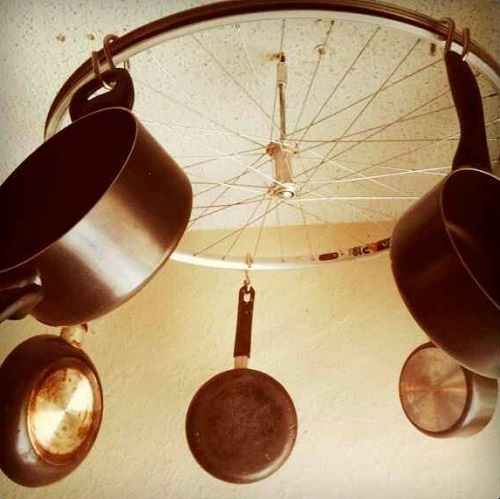 Made with an old bicycle wheel and a few hardware stuff, this pots and pan rack is perfect for anyone who needs a little more space in the kitchen.
25. Nightstand from Broken Desk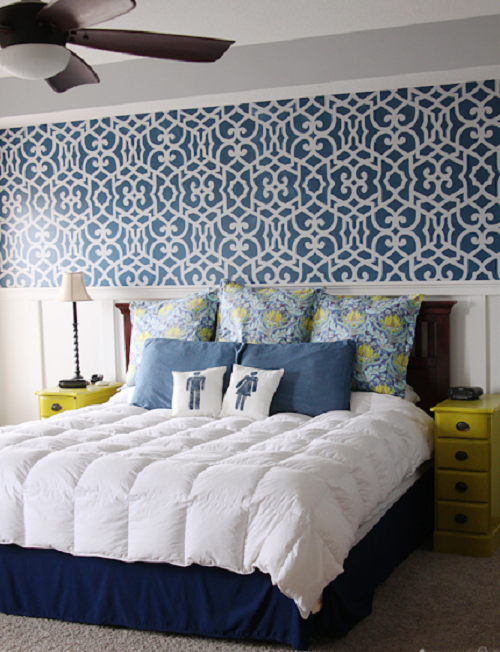 With DIYing skills and a non-functional desk, you can easily build amazing nightstands for your bedroom space.
26. French-Style Bench from Old Broken Chairs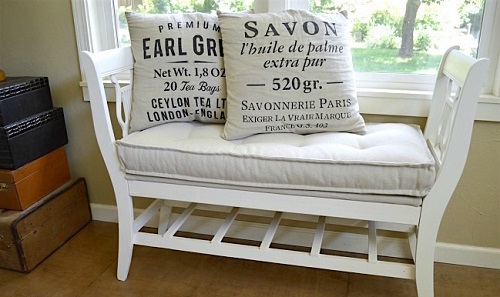 Upcycle broken chairs to make this classic European style bench — excellent for your entry or dining room.
27. Broken Chair Back Coat Hanger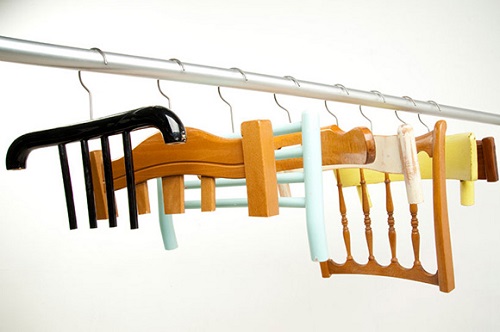 Need more clothes hangers? Instead of running to the store, use the backs of your broken chairs as hangers to keep your garments in order.
28. Use Ladder as Shelves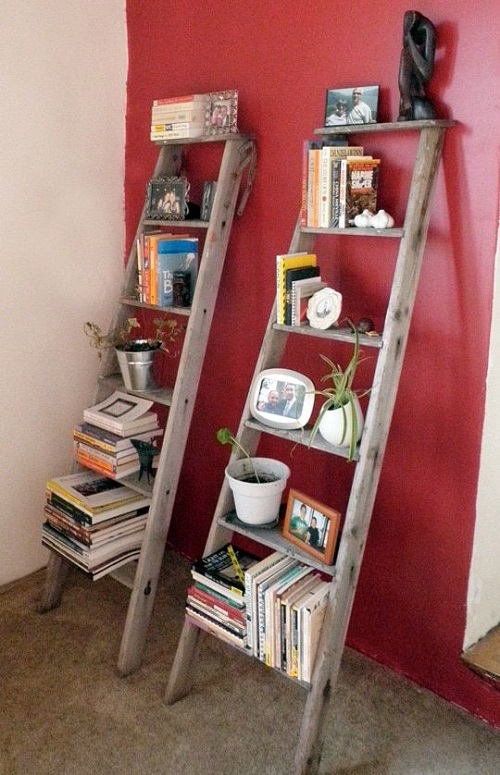 Rather than throwing out your old ladders, use them as shelves to organize books, pots, and photos.
29. Washing Machine Drum Coffe Table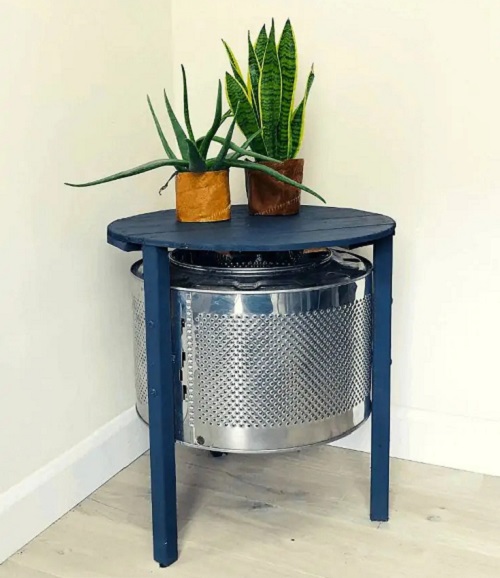 Who knows, a faulty washing machine drum can be converted into a quirky coffee table. Hop to this tutorial to learn more.
30. Repurposing a Piano into a Hidden Workbench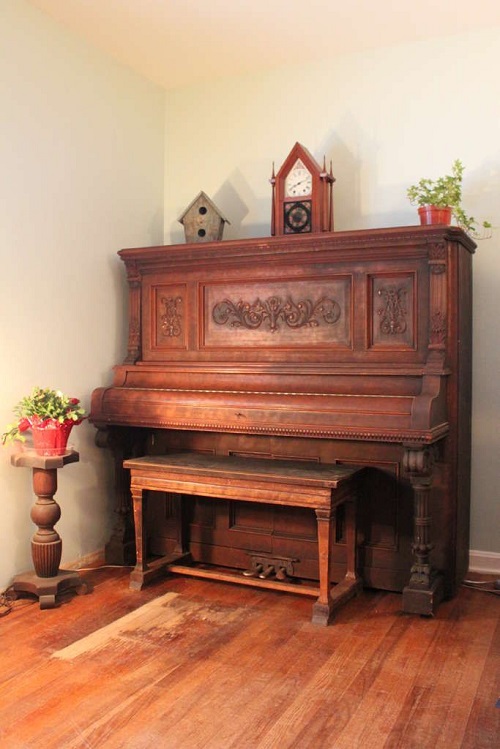 Create an attractive and functional stealth workspace for your apartment by repurposing an unrepairable piano.
31. Washing Machine Drum Ottoman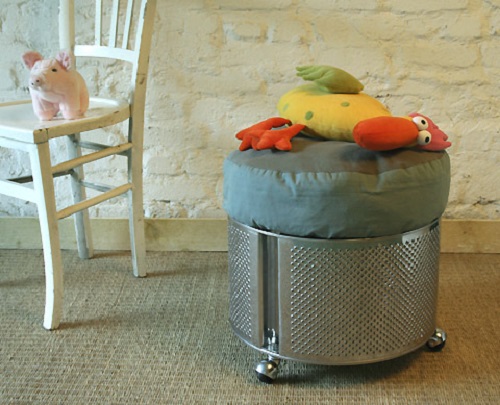 Equipped with wheels and a cushion, this washing machine drum ottoman is an excellent best out of the waste craft.
32. Bathtub Chair
This YouTube video shows how to turn an old steel bathtub into a trendy gamer chair.
33. Computer Monitor Fish Tank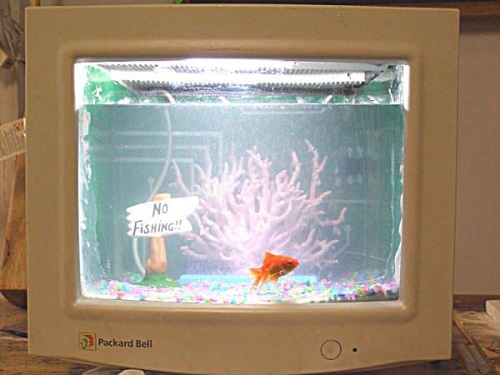 Put your old CRT computer monitor to good use by modifying it into a cool-looking fish tank.
34. DIY Guitar Shelf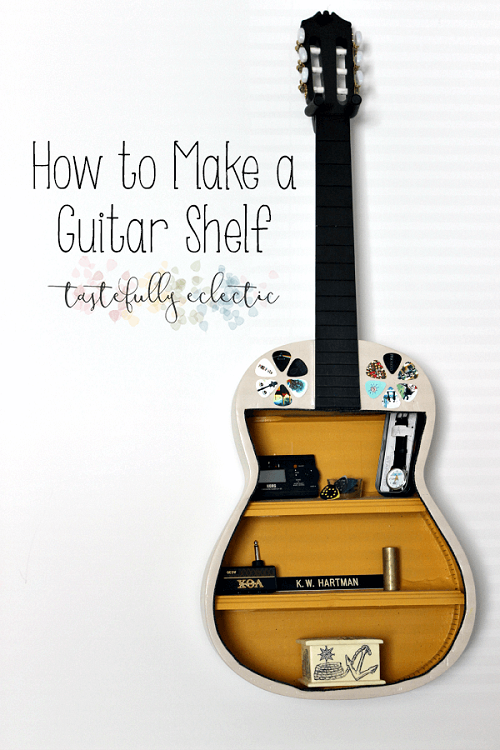 Have an old or broken guitar? Turn it into a piece of art that doubles up
as an elegant shelf to display little souvenirs.
35. DIY Kitchen Utensil Holder From Rack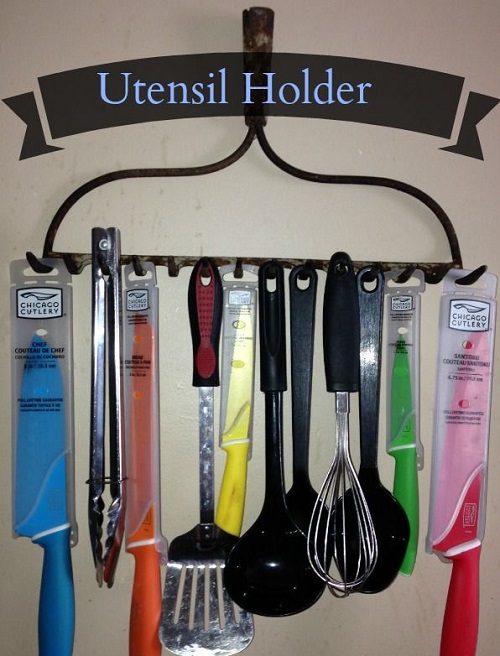 Make the most out of your damaged gardening rake by using it as a kitchen utensil holder. The details are here.
36. Create A Basket From Broken Blinds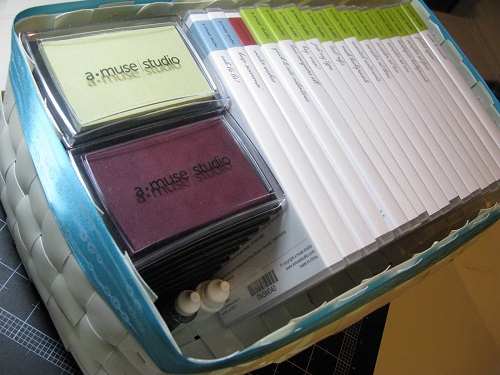 Do you know broken window blinds can be used to make a basket? If not, check out this article.
37. Window Blinds Picture Frame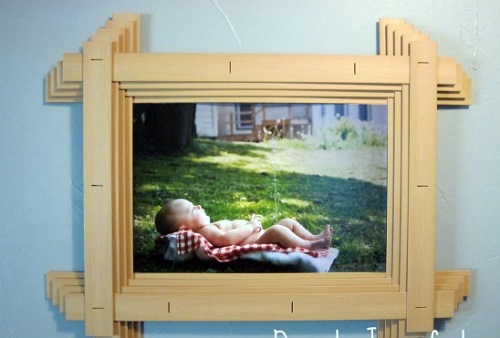 Broken window blinds make an outstanding picture frame. The details are here.
38. DIY Door Shelving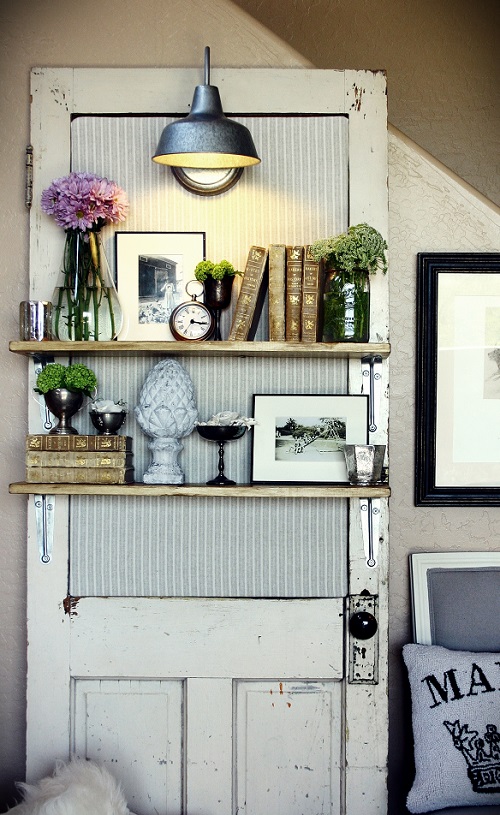 Before tossing out your outdated door, consider modifying it into a shelving unit to showcase items with style.
39. Denim Napkins DIY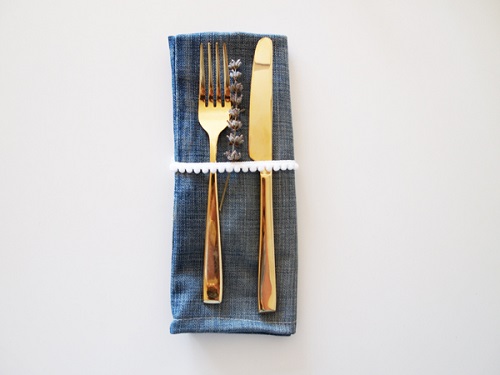 There is no need to buy napkins for spoons and forks when you can DIY one from old, worn-out denim. Get the instructions here.
40. Tennis Racket Mirror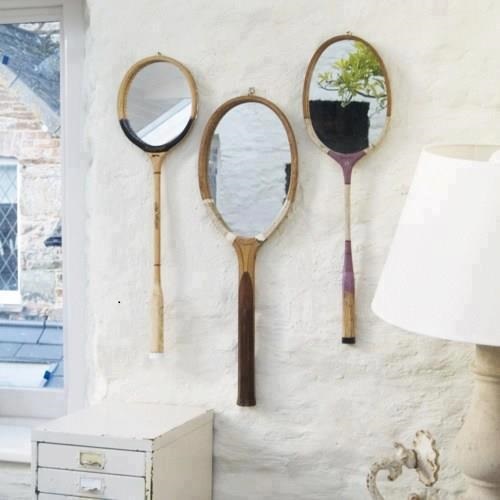 Some modifications are all you need to transform an old tennis racket into a beautiful mirror to hang on the wall.
41. DIY Glove into Chipmunk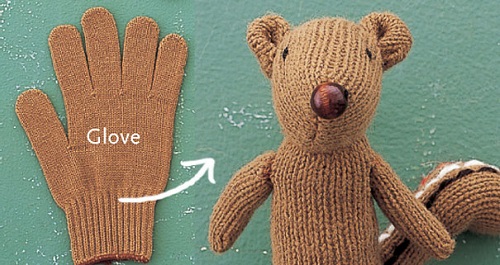 You can quickly turn a glove into a chipmunk toy with a bit of imagination.
42. Hidden Storage From Books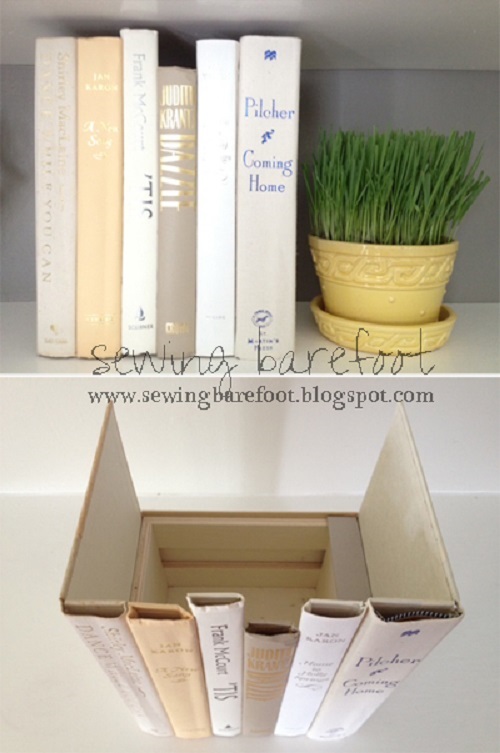 Grab damaged hardcover books, a small wooden crate, a hot glue gun, and an Exacto knife to make hidden storage for your precious items.
Here are some clever organizing and storage ideas for home
43. The Shovel Lamp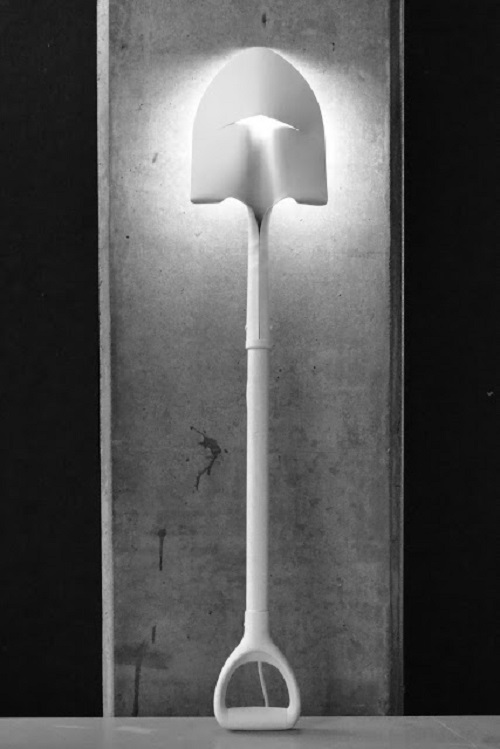 Bring your old shovel back to life by restoring it into an Instagram-worthy lamp.
44. Homemade Rugs From Old Clothing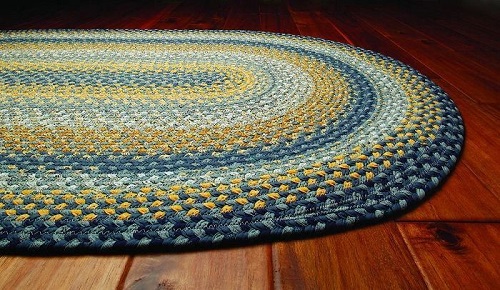 Reusing shabby clothes to make rugs is an excellent example of trash items made into useful indoor items. The tutorial is here.
45. Recycled Champagne Cork Drawer Knobs
If you want to change your drawer knobs, go with champagne corks, you'll not regret it.