I found some fantastic glittered paper at the craft store the other day. I had to get it, even though I wasn't entirely sure what I would use it for. Once I got home, I sat down and stared at it for a while – waiting for the inspiration to come. And it finally did!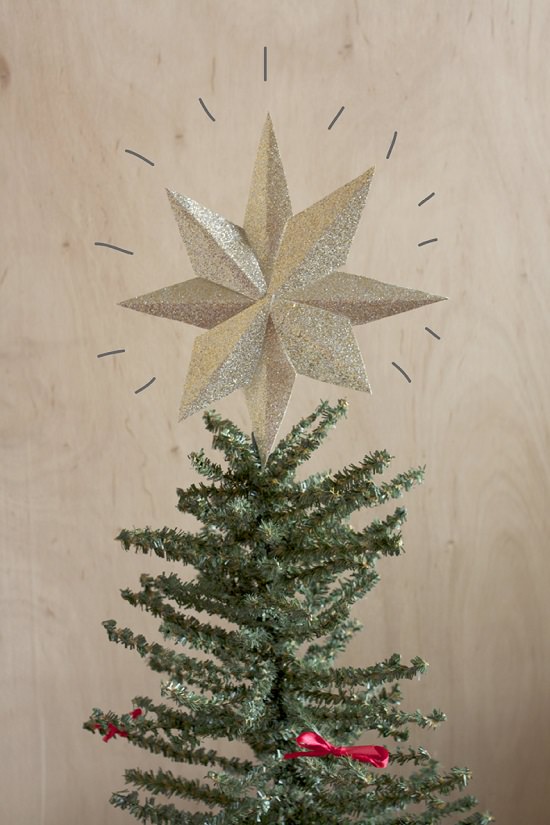 I decided to create a fun 3-D star and use it as a tree topper. Our mini Christmas tree doesn't really have anything as of yet, so I thought it might be cute on it if I felt like changing it up a little. It even looks great hanging on the wall or our mirror above ourvintage buffet!
What you will need
Glittered paper
Pencil
Scissors
Hot glue gun (and sticks)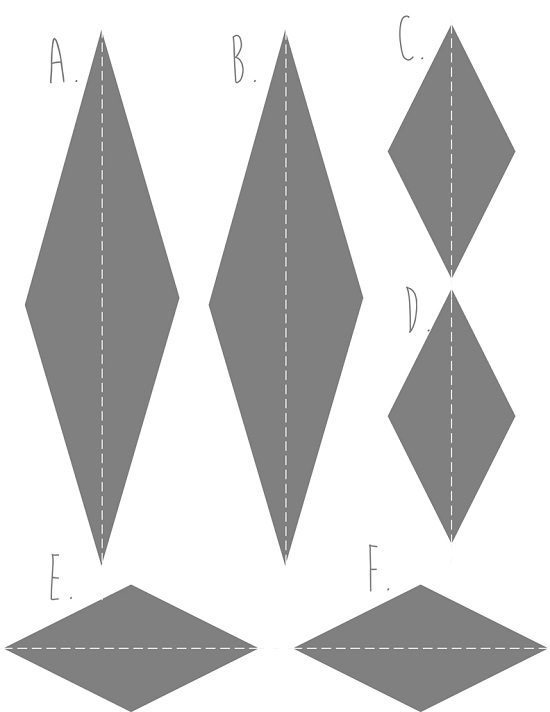 What to do
Take your pencil and trace out two large and long shaped diamonds. Then trace out the four smaller ones. Cut our your diamonds and fold each diamond in half to create a crease in the center (so the diamonds pop out a little). Cross diamond A over diamond B, so it creates a cross. Add some hot glue to the bottom of diamond B so it will stay put. Then add a small drop of hot glue to the tip of diamond C and place to the center left. Repeat with diamonds D, E and F until the center is complete (I created a little guide to help you visualize the sizes and where to fold).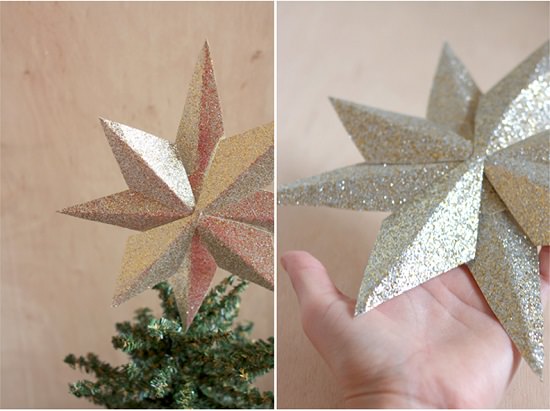 This is such a simple project and the end product is so pretty! I am obsessed with glitter this Chrismtas! I love how you can't really tell it's paper when you look at it – that will be our little secret!
What do you think about this DIY? Are you loving glitter like I am?