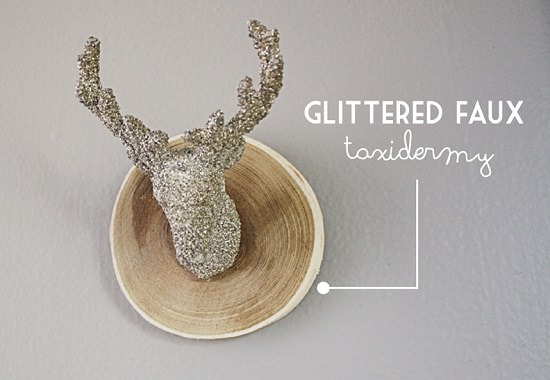 So I'm a little obsessed with faux taxidermy. And antlers. So, this probably won't be the last post you'll see! I have another one already in the works for the kiddos, so we'll see if it's blog worthy or just something we can enjoy in the privacy of our home.
During the post-Christmas sale at Target, I found a couple glittered stag head ornaments and some fabulous wood coasters! I think I spent $5 on the bunch of them. I was pretty happy about it. I decided to make some glittered faux taxidermy for our home!
Here is what you'll need
Miniature stag head (you can look online, you might find these fun glittered ones)
Wooden coaster (or any wooden surface)
Hot glue gun
Leather string
This project was very easy to assemble. My husband suggested I go back to showing pictures of the process, which is probably fair. If you are anything like me, you learn visually!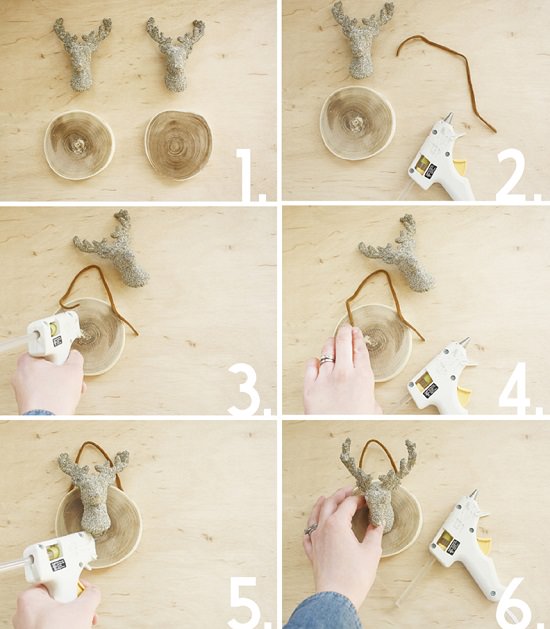 1. Find some awesome deals
2. Get your supplies in order
3. Hot glue your leather string to the back of the wooden surface.
4. Hold the string firmly until it is completely dry and repeat with the other end. I actually shortened it further once I hung it up, so this is very much trial and error. You might hang it up and decide to make it shorter. It always hangs a little differently than you think.
5. Put a fair amount of hot glue on the back end of the stag head. You want to make sure it is nice and covered to ensure it won't come off at a later time – these glittered stags are quite heavy.
6. Hold firmly until the glue has dried and then you are done! Test it out on your wall and see how you like it! Adjust accordingly.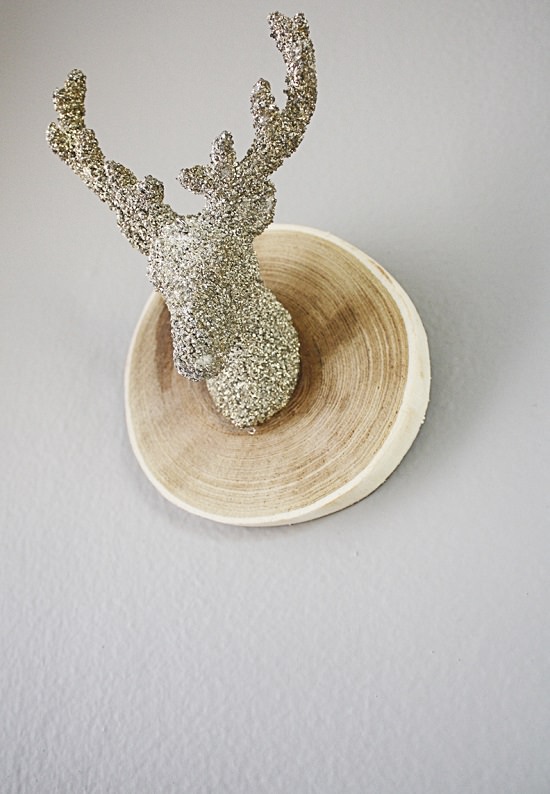 I am pleased with the results. It's just another playful element to add to our home decor. I love nothing more than to do DIYs that actually have some use in our home. I'm not going to lie, there are times when I do projects and realize they are cute to make, but not very useful in our home. I am trying to do more projects that I will actually use as part of our decor.
What do you think of this fun little stag head taxidermy? A little more kind than the real thing – don't you think?!