Swiss Cross Painted Heart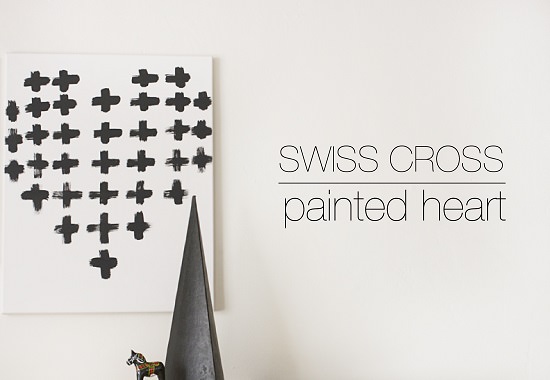 I'm back today with another modern Valentine's DIY! I was itching to paint something and so I decided to make this fabulous swiss cross painted heart! I've loved this pattern for some time and couldn't wait to use it again! If you follow me on Instagram, you might have seen me playing around with the pattern a bit last week.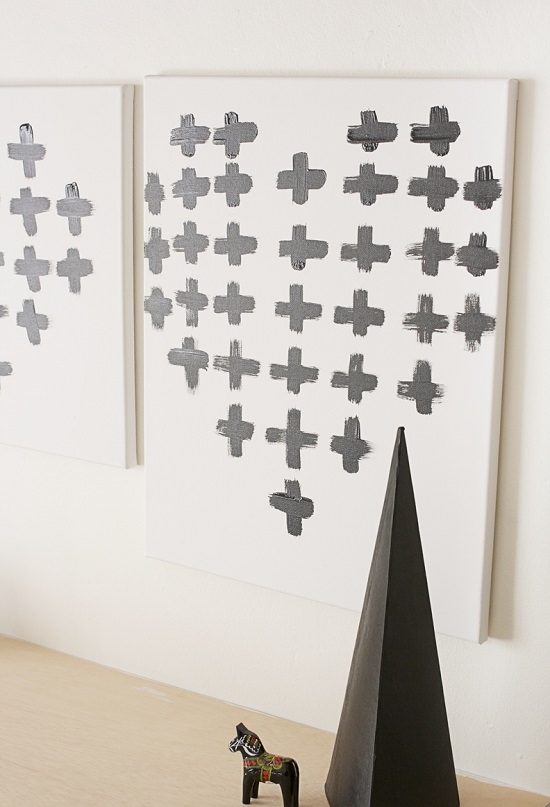 What you will need
Black paint
Paint brush
White canvas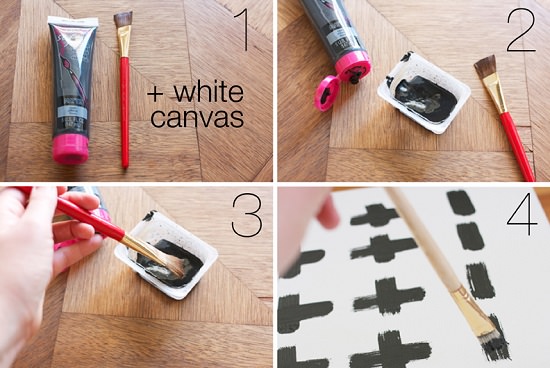 What to do
Collect your supplies
Pour your paint in a disposable container
Dip the tip of your paint brush in the paint and make sure you have enough for a few strokes on the canvas
Make five vertical lines in the center, followed by 5 horizontal lines. This should help with the spacing a bit if you do your vertical lines first (although I ran into some spacing issues, but it doesn't have to be perfect). Re-dip your paint brush as needed. Work your way outward by making 5 more, then 4, then 2. Be sure to refer to the photos to help guide you a bit more. Let it dry completely and then hang to enjoy!
This is a great alternative for those of you who aren't necessarily crazy about this holiday! It's something that you don't have to take down right away and it would easily go with any decor! You could also choose to use some other fun colors if you aren't a crazy fan of the black!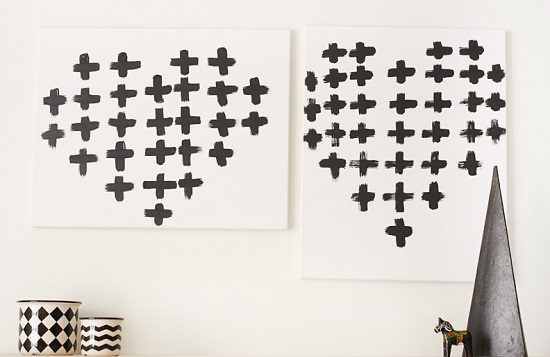 What do you think of a more modern take on Valentine's day? Are you loving the black and white trend for your home this year? Personally, I am loving it!