Nothing beats the excitement and glamour of handmade Holiday decors, especially when they are easy and fun to make. Yes! We are talking about DIY Felt Bows that you can use to decorate the Christmas tree or as an accessory. Dive into the festive vibe with us and learn How to Make a Felt Bow!
Find some Amazing Felt Flower Ideas here
---
How to Make a Felt Bow?
This project is easy-to-do and does not require specific DIYing skills. If you are new to DIYing, this DIY Felt Bow tutorial is for you.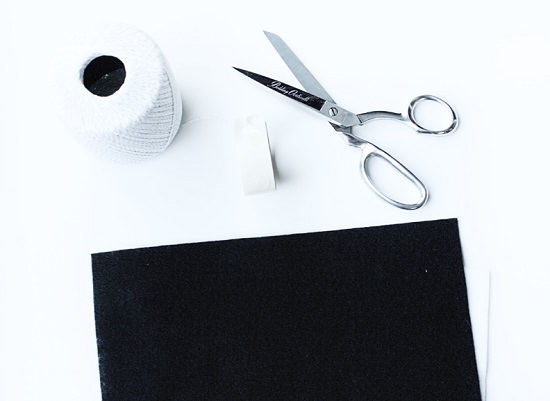 Materials You'll Need
Felt
Hot Glue
Scissors
Twine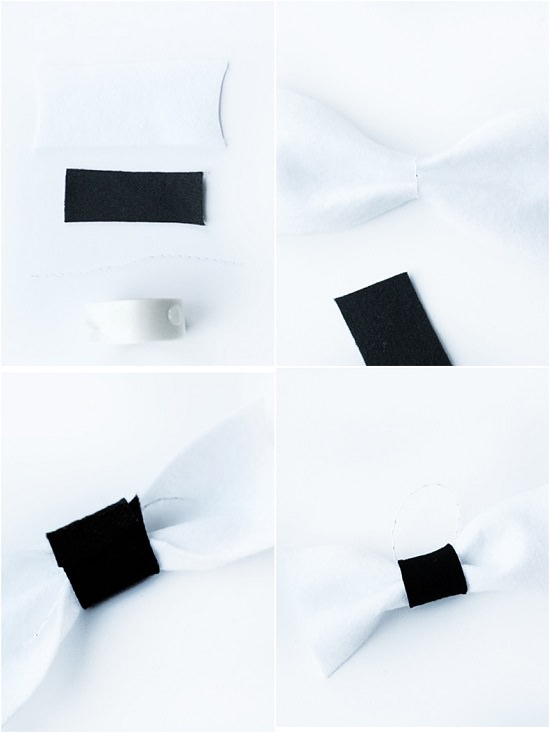 Directions
Begin making your DIY Felt Bow by cutting two rectangles – one large for your bow and one small for the center.
Cut a "C" shape on the ends of the larger rectangle.
Take a piece of twine and tie the center of the larger rectangle so it bunches; you will see the bow shape take form.
Take your smaller rectangle and wrap around the tied twine and secure it with a glue dot. Press firmly until it sticks.
Take the twine and pull through the center and tie a knot. Repeat the process to make a couple of bows and hang them on the tree to enjoy!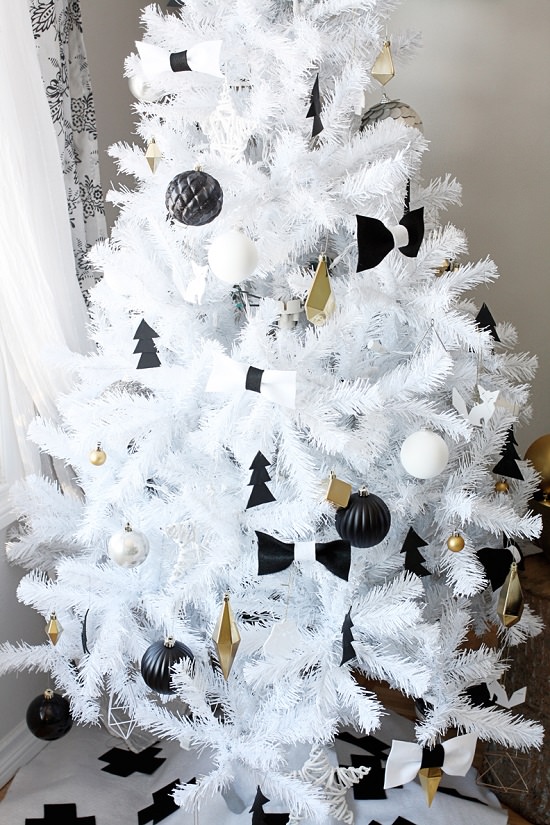 Now that you know How to make a Felt Bow, you can use different color felts, ribbons, sparkly ornaments, and laces to make a few felt bow ornaments to add a little more character and class to the Christmas tree!
Check out some Dollar Store Christmas Decor Ideas here
---
DIY Felt Bow Ideas
Apart from using a DIY Felt Bow as Christmas tree decor, you can also use them as a hair accessory or just a craft piece. However, the felt bow template is quite similar; here are a few interesting DIY Felt Bow Ideas you can check out!
1. DIY Felt Bow Hair Clip
Choose a colorful felt sheet and create this cute DIY hair clip for the kids at home. Here's the tutorial on how to make a felt bow hair clip.
Find the Best Painted Hand Sculpture Ideas here
2. Pretty Pink Tie Felt Bow
This tutorial will guide you with the detailed steps to make a DIY tie felt bow using an elastic band, hook, pink felt, scissors, and a few other essentials.
3. DIY Red Bow Clip
This cute red bow clip is easy to make and can be a pretty accessory for the Christmas party. Get the tutorial here.
4. Cute Felt Bow Hair Clip
Do you have a spare barrette? You can create cute and colorful DIY felt bow clips twinning your pretty dresses using a felt sheet, glue, the barrette, and this tutorial.
5. DIY Felt Hair Bow
Let your creativity flow and craft hairbows of different designs, such as pinwheels, bows, and ties, as shown in the tutorial.
6. Classic Christmas Felt Bow                                                                   
Add your personal touch to the Christmas gifts by attaching a cute DIY Felt Bow to the gift boxes. Get the steps here.
Learn some IKEA Hacks for Christmas here
7. Swirl Candy Felt Bow                                                                           
Cute and easy! These swirl DIY felt bows look like candies that look cute as hairclips or little toys for the kids at home. The tutorial is here.
8. Poinsettia Felt Ornament                                                                             
Perfect as a holiday ornament, you can use this poinsettia felt craft to decorate the Christmas tree or simply fix them around the house for a subtle festive vibe. Learn more here.
Check out some Fantastic Clay Bead Bracelet Ideas here