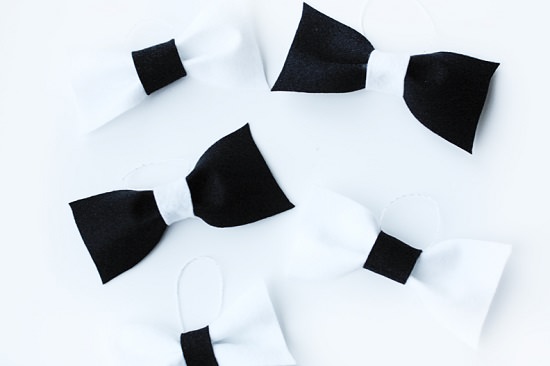 This year opt for a non-traditional white Christmas tree for your formal living room. It's something we have all thought about at one point of time another but lacked inspiration. You'll be glad to hear that we stuck to a very minimal, clean and simple color palette this year (you can read more about that here), it's made decorating very easy! If you want things to get interesting this year add these cute and quirky DIY Felt Bow Ornaments to the tree!
Materials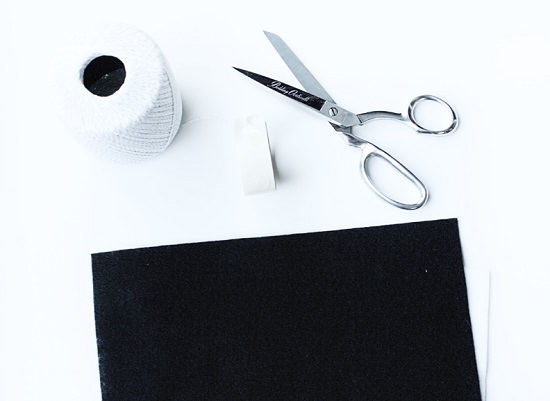 Felt in any color combo you choose
Glue Dots
Scissors
Twine
Directions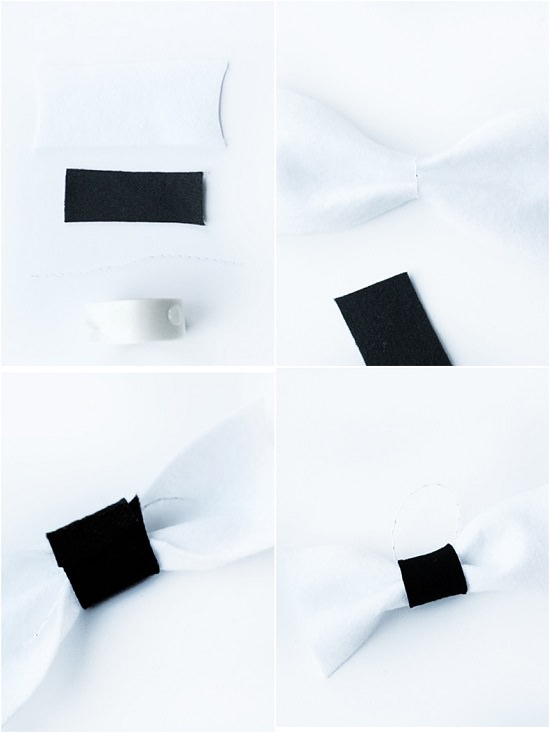 Begin by cutting two rectangles – one large for your bow and one small for the center. Cut a slight "C" shape on the ends of the larger rectangle. Take a piece of twine and tie the center of the larger rectangle, so it bunches, you will see the bow shape take form. Take your smaller rectangle and wrap around the tied twine and secure with a glue dot. Press firmly until it sticks. Take the twine and pull through the center, tie a knot and hang to enjoy!!