Build these fun Homemade DIY Fidget Toys to make your restless kids engaged, concentrated, and stress-free!
Fidget toys are a cool option to keep your kid's health on track. If you wish to make some, have a look at these Homemade DIY Fidget Toys, to begin with!
Check out some adorable DIY dog toys here
---
Homemade DIY Fidget Toys
1. Endless DIY Lego Fidget Cube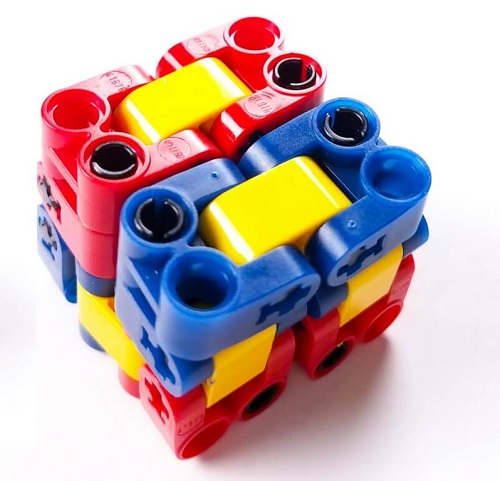 Here's the tutorial to create an endless cube fidget toy using legos. Your kid will love this fantastic toy.
2. DIY Emoji Squishy Stress Balls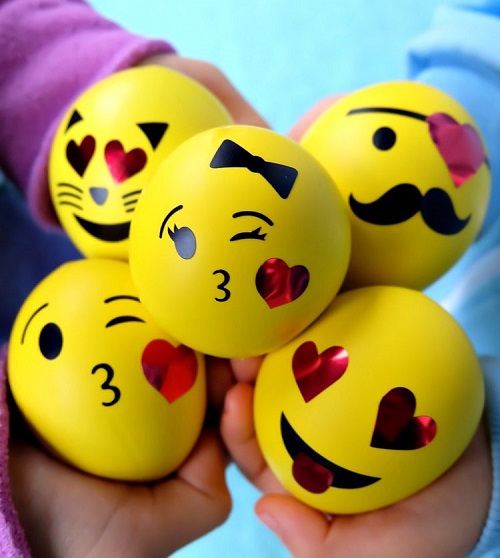 These trendy emoji squishy balls filled with slime are ideal stress busters for children and adults alike. Choose your favorite emoji and hop to this tutorial.
3. Homemade Fidget Putty DIY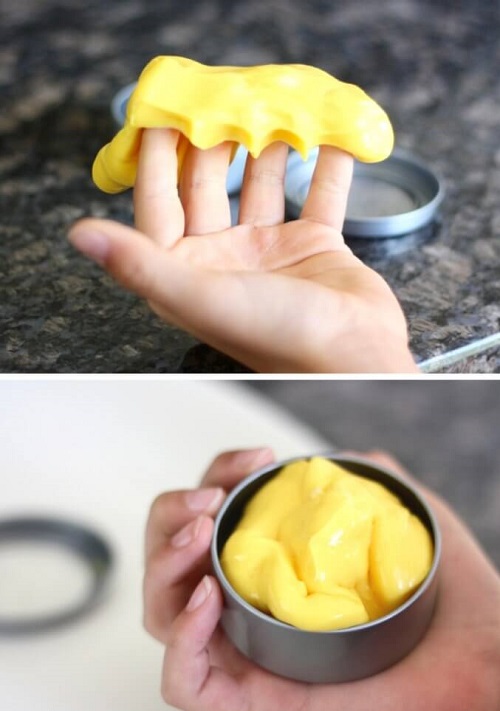 Does your child love to knead things? This homemade fidget putty loaded with slimy goodness is the perfect fit.
Here are some bizarre slime recipes to try at home
4. TikTok Infinity Cube Fidget Toy
Watch this video to recreate the TikTok-inspired super cute infinity fidget toy for your little champ.
5. Fidget Paper Clip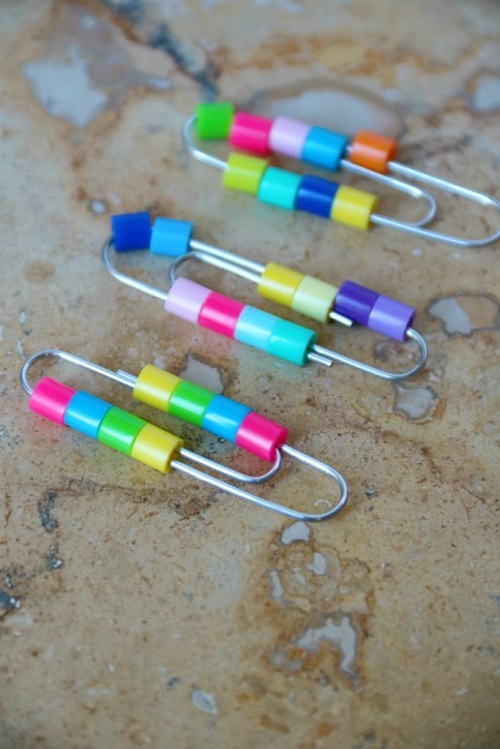 Collect some paper clips and perler beads to put together this homemade fidget paper clip toy. Read more here.
6. DIY Flour Stress Ball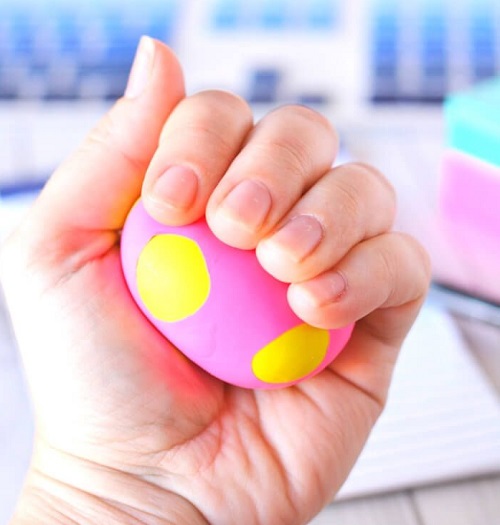 Next time, when you want to get rid of stress, make this stress ball with a balloon, flour, and super glue.
7. DIY Watermelon Squishy Toy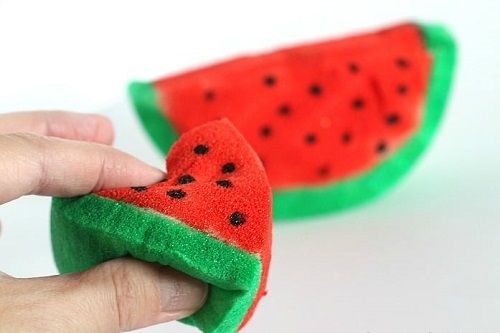 Squeeze the stress far away by making this entertaining watermelon squishy toy using this instructive tutorial.
8. Wooden Infinity Cube Fidget Toy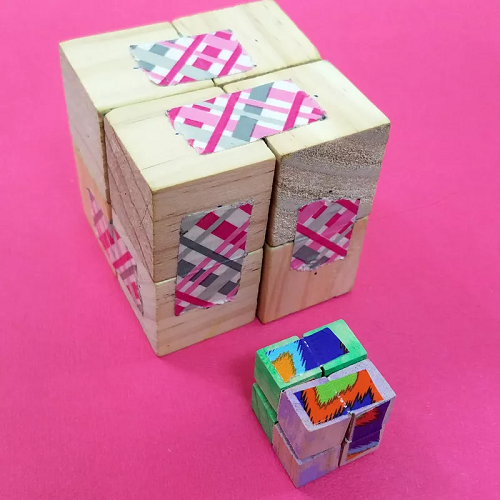 With some patience and precision, you can create this addictive wooden infinity cube fidget toy. It's one of the best homemade DIY fidget toys on this list.
9. Popsicle Stick Fidget Spinner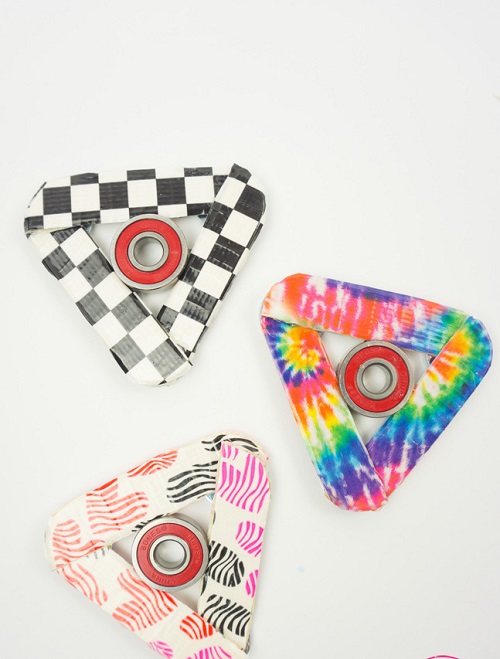 If you're looking for an inexpensive fidget spinner toy that can be made at home, this popsicle stick fidget spinner is for you.
10. Soda Tab Fidget Toy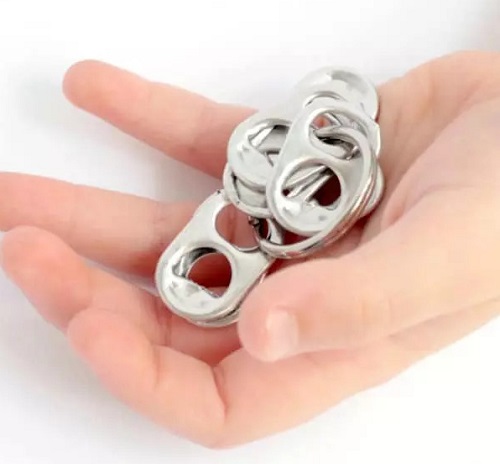 DIY this fidget toy from soda can tabs, keyring, and nail polish (optional) to boost your kids' concentration.
11. DIY Fidget Bracelet with Built in Marble Maze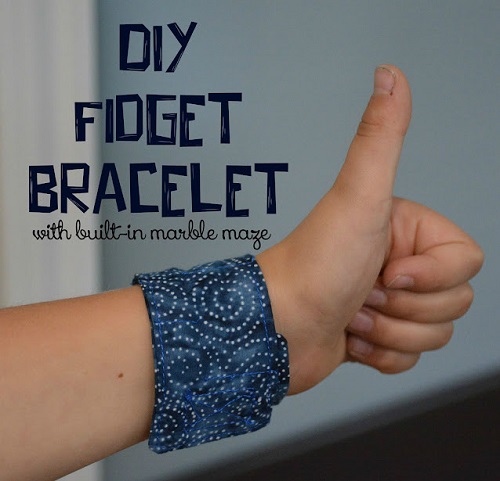 This fidget bracelet with a built-in marble maze is another fun fidget toy to keep your restless kid entertained.
12. DIY Fabric Marble Maze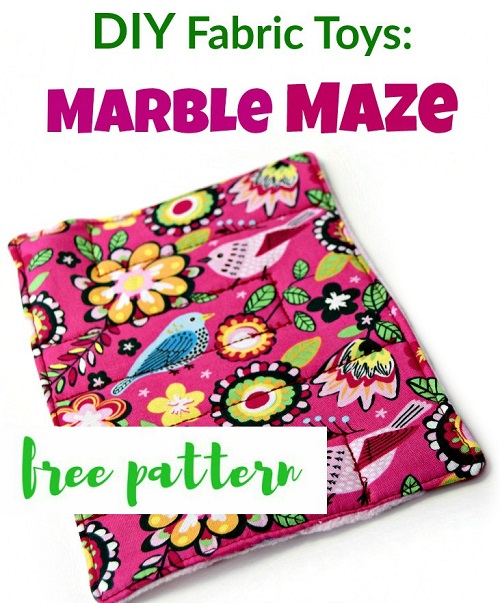 Use your sewing skills to DIY this fabric marble maze. It's easy to carry and makes for an excellent gift.
13. Pencil Topper Fidget Toy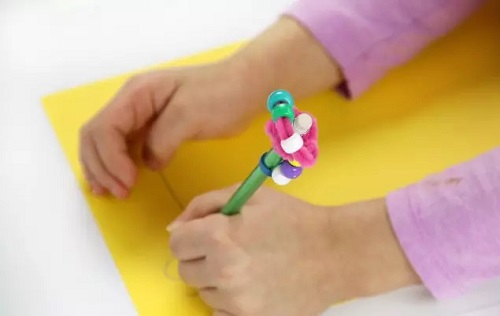 Turn your ordinary pencil into an interesting fidget toy with this easy-to-follow tutorial.
Have a look at some pencil shaving recycling ideas here
14. DIY Fidget Stick
This beginner-friendly DIY fidget stick will be a unique addition to your kid's fidget toy collection.
15. Bead Snakes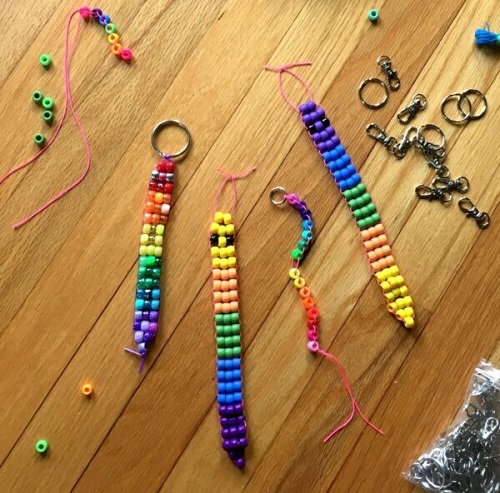 Colorful pony beads, cord or string, keychain rings, and large eye blunt needles are all you need to make these beaded snakes.
16. Chair Fidget Out of Old T-Shirts
Fidget bands reduce anxiety and promote a sense of calmness among kids with fidgety feet and hyperactivity. Make one for your kiddo by watching the tutorial.
17. LEGO Fidget Spinner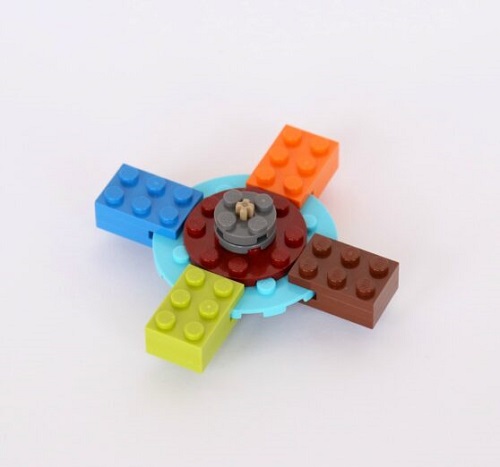 Have you ever heard about the LEGO fidget spinner? If not, read this article to assemble one for your kiddo and yourself.
18. Glass Pebble Stress Ball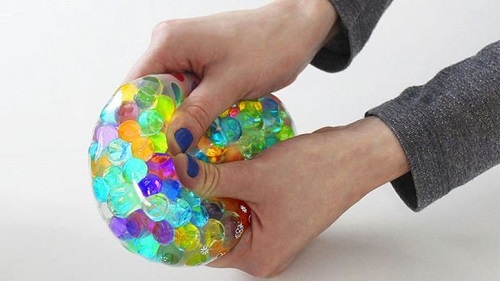 A thick transparent balloon filled with decorative glass stones makes for an amazing anti-stress ball. The instructions are here.
19. Rings and Chain Fidget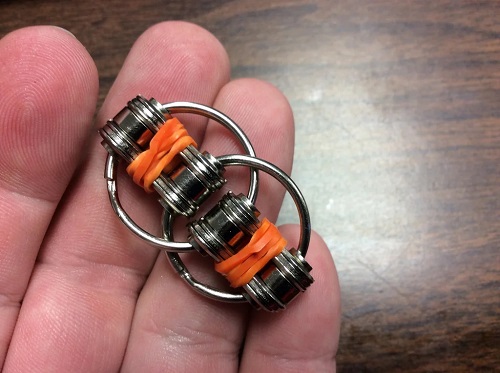 In this instructable, you will learn how to make a fidget toy with a bike chain and a few other essentials. It's one of the easiest homemade DIY fidget toy ideas.
20. DIY Chewable Necklace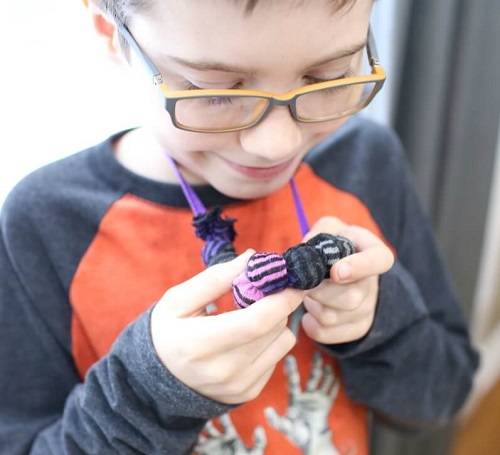 Stop your kids from chewing the pen caps and fingernails by DIYing this chewable necklace for them.
21. Cord and Nut Fidget Toy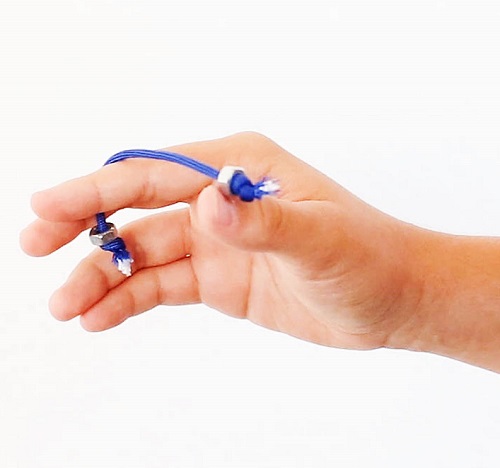 All you have to do is insert the paracord through the metal nuts and tie knots on both ends of the paracord to build this fidget toy.
22. Soda Bottle Top Fidget Toy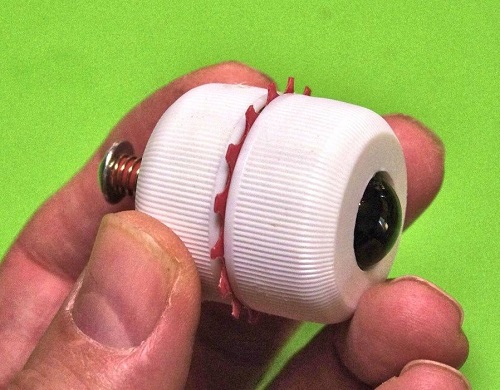 This is a unique, calming fidget spinner made from soda bottle tops, wooden discs, a glass marble, and some tiny parts.