Do you often get confused about How to Clean Faux Leather Couch? Then after reading this article, you'll know how to take care of its stains!
What is Faux Leather?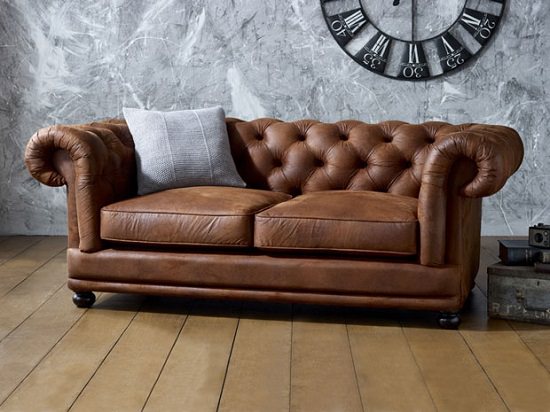 Faux-leather is also known as Fake-leather or Pleather, which is imitation leather, but pretty much gives the same feeling and look of the real one. It's a more durable and synthetic alternative in comparison to genuine leather and can be easily cleaned as well.
How to Clean Faux Leather Couch?
Before using any of the below methods, first, try them on an inconspicuous space of the faux leather couch like the bottom of the back panel or underneath the armrest cover to make sure it doesn't do any harm. Here're some different ways to clean faux leather couch, that'll definitely amaze you!
1. Try Rubbing Alcohol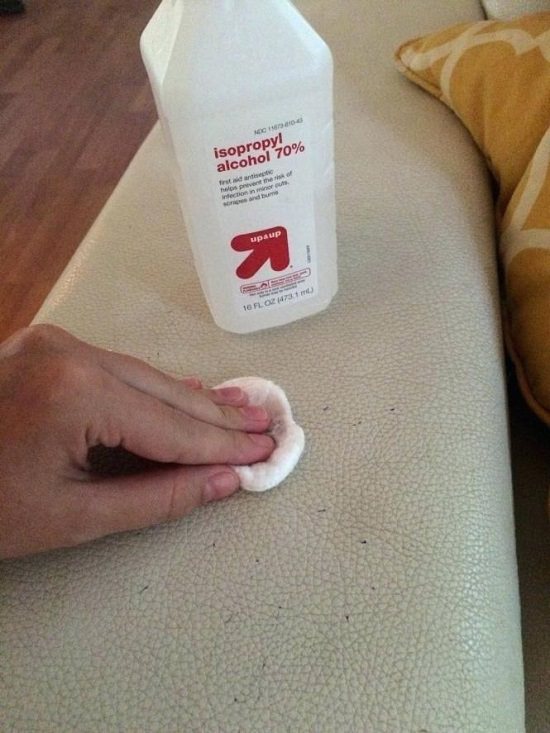 Rubbing alcohol has astounding stain-removing properties. It's the best product to get rid of tough stains and mildews. Before using this rubbing alcohol, clean any dust or debris present on the couch surface by a microfiber towel. Gently apply the rubbing alcohol on the stain affected area with the help of lint-free cloth and rub it thoroughly. Once the stain-removal process is done, buff out any remaining solution left on the couch by a soft and soggy fabric.
2. By Liquid Dish Soap
As soon as any stain appears on the faux leather couch, clean it with a wet towel beforehand. Rather than purchasing a commercial cleaner, you can make it on your own by simply mixing two teaspoons of liquid dish soap with one cup of warm water into an empty spray bottle to make a foamy liquid. Spray this liquid on the stain and rub it lightly in a circular motion with the help of cotton balls. But this process isn't completed yet; remove the left soap residues by wiping the area with a damp fabric. Repeat this process if further cleaning is needed.
3. Cleaning Faux Leather with Distilled White Vinegar
White Vinegar is an excellent stain remover and natural deodorizer that's almost available in each and every household. It can easily clean the oil-based stains present on the faux leather couch. Simply mix one cup of distilled white vinegar with 1/2 cup of lukewarm water and pour it into an empty spray bottle. Now spritz this liquid on the stain and gently rub it with a lint-free cloth until the stain is gone.
4. Cleaning by Mild Detergent
Cleansing of faux leather couch stains using a mild detergent is not a bad idea but never use any harsh detergent as it can damage its surface. Fill an empty spray bottle with 1/2 cup of mild household detergent with 1 cup of water and shake it well. Spatter this liquid on the stain and wait for around 2 minutes. Now scrub the area in a circular motion with a dry non-abrasive cloth.
5. Combination of Vinegar & Olive oil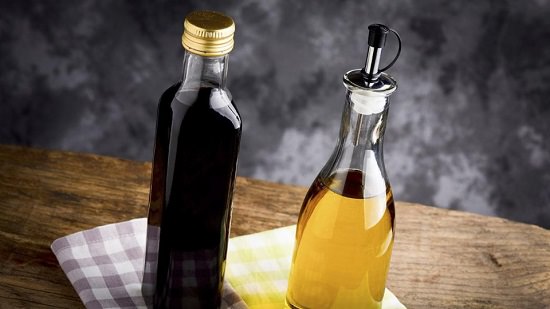 Make a combination of 2 cups of vinegar with 1 cup of olive oil into a bowl and mix it well. Now dip a microfiber towel into it and squeeze the excess liquid properly. Then gently rub the stain influenced couch space and repeat this method if further cleaning is necessary. Wipeout any remaining residue with the help of a wet cloth.
6. Application of Baking Soda
If your faux leather sofa gets oil and grease stains, then baking soda is the perfect solution. Even it also helps to get rid of the couch's bad-odor. Sprinkle a considerable amount of baking soda on the affected area and leave it overnight. On the next day, wipe it out with the help of a wet towel.
How to Take Care of Faux Leather Couch?
Proper care and maintenance are vital to enhancing the life-span of a faux leather couch. Below are some ways to take care of it!
1. Vacuum It Regularly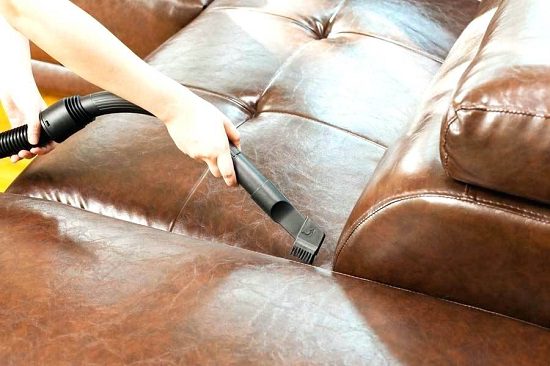 Regularly vacuum the faux leather couch to omit any dust, debris, pets hair, and fabric-lint present on it.
2. Don't Put It Under Direct Sunlight
Don't put your faux leather couch under the direct sunlight for an extended period of time as Sun UV rays can cause discoloration and crack on its surface.
3. Use Vinyl Protectant
Vinyl Protectant works as a shield against extreme weather conditions, and it also repels the dust & debris as well from the faux leather couch, thereby making cleaning less frequent.
4. Polishing the Faux Leather Couch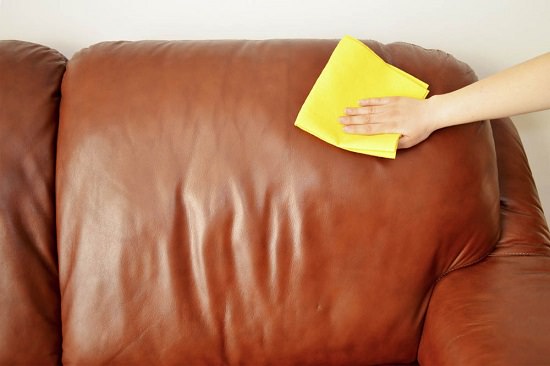 Faux leather tends to dry out and crack over time. Lightly apply a PVC moisturizer on the cracked surface with the help of a soft fabric. It not only moisturizes the pleather couch but also darkens its color.
After learning the above methods on how to clean the faux leather couch, the stains present on the faux leather couch will not be a problem for you anymore! Try it!