Find some super Slippery Elm Benefits for Hair that'll lure you into including this magic ingredient in your beauty regime!
Hair Styling is a part of our lifestyle that finds its place in our daily activities. However, it exposes us to various styling techniques that require heat, thus damaging the hair follicles and causing drastic hair fall with continuous use. To help you, here we answer Why Should You Use Slippery Elm For Hair and some magical Slippery Elm Benefits for Hair in this informative guide below!
Learn some Fast Hair Growth Secrets here
---
What is Slippery Elm?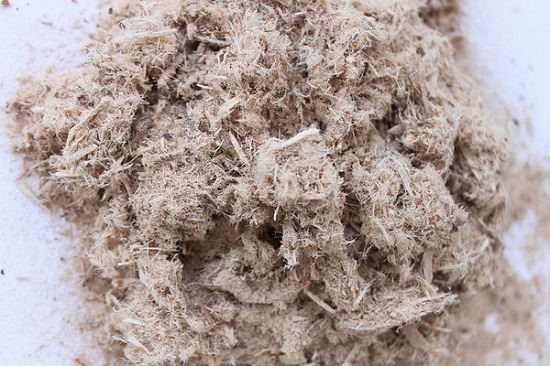 Slippery elm, as the name suggests, is slippery in form and obtained from the inner bark of the Slippery elm tree. It is a glue-like substance that is rich in sugars and polyphenols. The medium-sized tree is native to northeastern Canada, Texas, Florida, and Central America.
Not just the slippery elm hair benefits, you must also look at its abundant healthcare properties that include treating boils, wounds, burns, sore throat, gastrointestinal issues, and cough, among others.
Find some Excellent DIY Hair Conditioner Recipes here
---
Source of Slippery Elm
Slippery elm is obtained from the inner bark of the elm tree. This inner bark is red and carries various therapeutic properties; thus, the chewy and slippery bark is a useful part of the tree.
Slippery elm for hair and other health concerns is available in two forms—coarse and powder. The powdered form can be made into a thick paste mixed with lukewarm water, while the coarse bark is boiled on a simmer flame for 15 minutes to make a gel for topical and medicinal use.
Find some Fantastic Sea Moss Benefits for Hair here
---
Slippery Elm Benefits For Hair
Using Slippery Elm for hair will rid you of major hair issues. However, it is advisable to do a patch test on the back of your scalp before including it in your regime.
1. Strong And Healthy Hair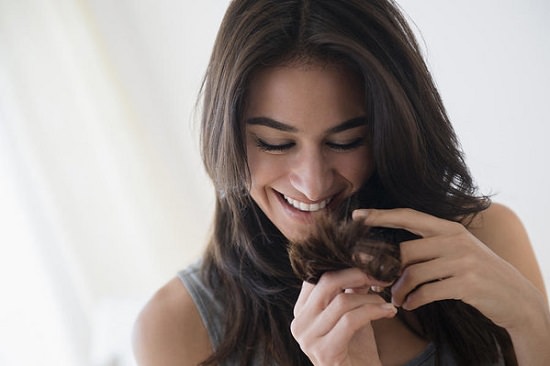 Slippery elm for hair can a boon for your beauty concerns as it is rich in calcium and starch essential for strengthening the hair. The amino acid present in the slippery elm bark is the building block of keratin, an essential hair protein that is responsible for 85-90% of the hair structure.
It boosts the creation of red blood cells, which helps deliver the required nutrients to the hair. If you are experiencing hair loss problems, then slippery elm is the perfect solution to increase hair volume.
2. Detangles Hair                                                                                     
The more you expose your hair to the sun and heat damage, the strands lose moisture, hence tangles. Slippery elm hair detangler is the most effective yet organic option.
The slippery gel instills moisture along the hair fibers easily and makes them tangle free. This inhibits the hair from coiling up, thus making them smooth and shiny. It also protects them from further damage from sun and heat.
3. Conditions the Hair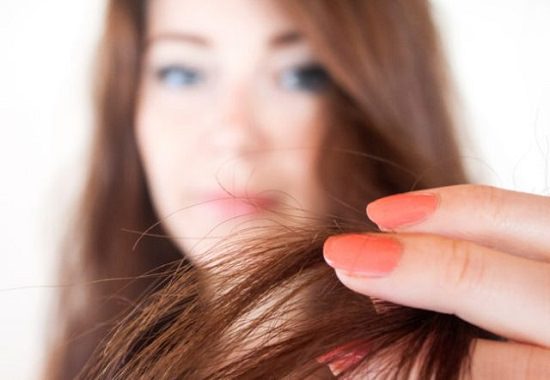 The amino acid content in slippery elm helps restore the shine to your lackluster hair, while the mucilage repairs the damaged tresses.
Slippery elm benefits for hair are endless, counting the fact that this conditioner does not involve any chemicals or toxic compounds. The cost-effectiveness of this organic conditioner adds to the pros.
4. Treats Dull Hair                                                                                     
The fatty acids, polyphenols, and other essential nutrients present in the elm help in the treatment of dry and dull hair. The slippery elm for hair should be a non-negotiable care routine for those with frizzy hair
5. Soothes Itchy Scalp                                                                             
The excellent therapeutic benefits of the inner bark soothe itchy scalp, while the slippery texture builds back the moisture, thus preventing further dryness and itchiness, especially in the colder months.
6. Prevents Dandruff                                                                               
Dandruff is one of the major hair concerns that appear as a result of an excessively dry or oily scalp. The slippery elm benefits for hair include healing the inflamed scalp, enhancing sebum production that neutralizes the scalp, prevents dandruff, and helps in healthy hair growth.
---
How to Use Slippery Elm for Hair
Hair serum: Boil the bark on a simmer flame for about 10-15 minutes. Let it cool down, strain, and mix with an equal quantity of water. Spray it on your curls post hair wash for shiny and silky smooth tresses.
With Shampoo: Mix one spoonful of slippery elm powder with warm water and use the paste with your regular shampoo. It will condition your hair, and the massage will increase blood circulation on your scalp.
Slippery Elm Hair Detangler: Use the boiled slippery elm water as a hair detangler. The slippery texture will smoothen the knots, saving you from the painstaking task.
Leave-on Hair Conditioner: Apply the slippery elm gel across your hair length after shampooing, and the super ingredient will leave add sheen and volume to your hair.
DIY Hair Mask: To make the most of slippery elm benefits for hair, mix two to three tablespoons of the bark powder, depending on your hair length, with lukewarm water. Mix and apply thoroughly on your hair length and scalp. Leave for an hour and wash it off with a mild shampoo.
Learn How Black Castor Oil Can Benefit Your Hair here