Why Should You Use Slippery Elm For Hair | 4 Benefits
If you are looking for a permanent solution for dry and damaged hair, then look no further than slippery elm and give them the nourishment they deserve. Read more about slippery elm for hair below!
[Total: 1    Average: 5/5]
Styling your hair might be trending these days, and they look good too. People are exposed to a wide variety of styling techniques and the products to get the style they want. However, all these styling techniques use heat to give the desired texture or style, for example, straight or curled hair. The heat from these products contribute to damage your hair and even lead to drastic hair fall with continuous use. Not to mention, these techniques lead to various hair related issues, and thus, the quality of your hair deteriorates. As a solution, let's discuss slippery elm for hair that can improve the quality of hair along with the much-needed protection and care that is necessary for your tresses.
What is Slippery Elm?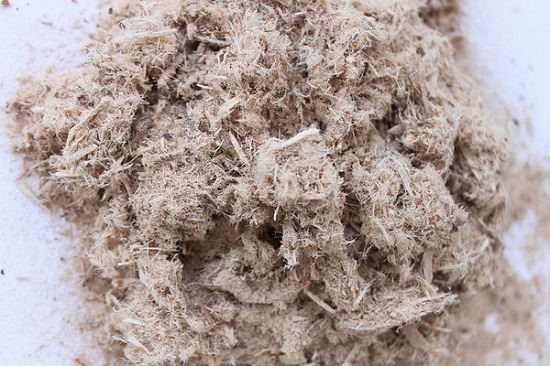 Slippery elm, as the name suggests, is slippery in form and obtained from the inner bark of the tree by the same name. It is a glue-like substance that is rich in sugars and polyphenols. The medium-sized tree is native to North-eastern Canada, Texas, Florida, and parts of Central America. When the bark is extracted from the tree, it swells up in the water when kept for an hour.
This has an abundance of qualities, and the mucilage substance helps in detangling your hair. It has all the nutrients that are necessary to keep your hair healthy. Moreover, slippery elm is effective in treating boils, wounds, burns, sore throat, gastrointestinal issues, and coughs, among others.
Source of Slippery Elm?
Slippery elm is obtained from the inner bark of the elm tree. This inner bark is red and carries various therapeutic properties; thus, the chewy and slippery bark is a useful part of the tree.
Slippery elm is available in two forms- coarse and fine powder. The powdered form, when mixed with water, turns into a slippery paste that is effective in detangling hair. This paste has a thick and sticky consistency and keeps the hair healthy and damage-free.
Slippery Elm For Hair
1. Strong And Healthy Hair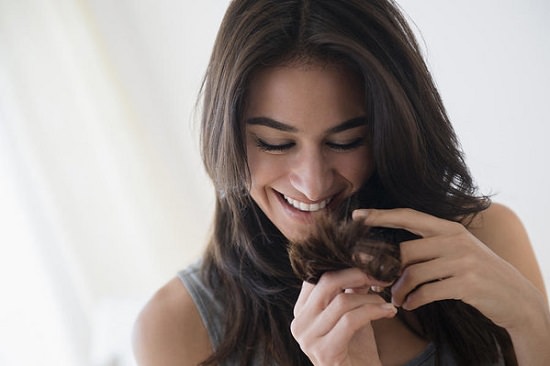 Slippery elm is quite rich in calcium, which is essential for strengthening the hair. The presence of Amino acids encourages the growth of strong and healthy hair. It is responsible for the creation of red blood cells, which helps in the delivery of required nutrients to the hair. If you are experiencing hair loss problem, then slippery elm is the perfect solution for you. The presence of Iodine will make your dry and coarse hair feel smooth and shiny, thus reducing hair fall.
2. Detangling Hair
The more you expose your hair to the sun and heat damage, the more tangling will occur. To reduce the tangling of the hair, slippery elm is the apt product for you. The slippery gel will pass through hair fibers easily and make them slippery. This inhibits the hair from tangling, thus making them smooth and shiny. It will also protect them from further damage from sun and heat.
Take a small part of the elm bark or the powder and add boiling water to it. Leave it for an hour and then strain the mixture. Now, transfer the solution to a glass container and add five drops of lavender essential oil to it. Apply it after washing your hair and leave it like that.
3. Conditions The Hair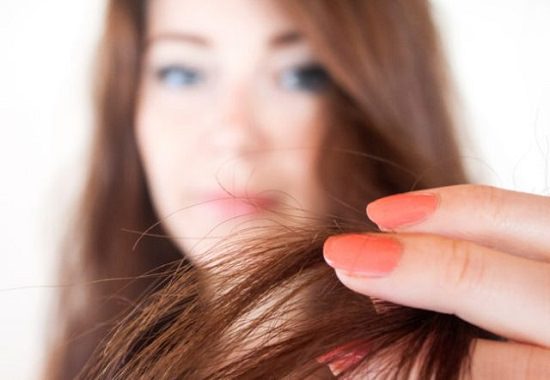 Since slippery elm is a natural conditioner that is rich in nutrients, it conditions the hair very well. Your hair follicles get enough amount of essential nutrients that help in repairing the damaged tresses. Also, since no chemicals are involved in this conditioner, it leaves no side effects on your hair. You should always provide your hair with the care and love that they deserve. Therefore, using slippery elm for hair is the best treatment that they want as it makes the hair tensile.
4. Treats Dull Hair
The fatty acids, polyphenols, and other essential nutrients present in the elm help in the treatment of dry and dull hair. The elm makes them smoother and shinier, thus adding to the volume of your hair. It also removes dandruff and treats damaged strands.
Consider using slippery elm for hair since it has many benefits to provide and is free of chemicals. Make sure that you store it in the refrigerator since it doesn't contain any preservatives. One batch can make a solution enough for 2-3 weeks. Try this out and let us know about your experience in the comments section!