Get rid of all your hair problems with these Amla conditioner recipes! Since it's natural, it won't damage your hair like any other chemical product.
Long and healthy hair is a dream for everyone, but hair problems like greying, dandruff, weakness, and hair fall, among others, are also common these days. Almost all of you must be facing one or more of these problems. Even after using a lot of solutions, medications, and shampoos, the problem remains more or so unaffected.  Therefore it's time to trust natural products more than those harmful chemicals. These Amla conditioner recipes will not only promote hair growth but also make them soft and shining.
How does Amla work?
Amla or Indian gooseberry is a home remedy for all your hair problems. It makes the hair soft and shiny and potentially conditions them from deep within. It also stimulates the growth of hair and prevents them from greying prematurely. The antioxidants present in amla helps in keeping hair follicles healthy. Though the consumption of amla has various health benefits, external application on the scalp is also very beneficial. You can make your amla conditioner at home and use it every day by following this amla conditioner recipe DIYs.
Amla Conditioner Recipes
#1 Amla Lemon Curry Leaves Conditioner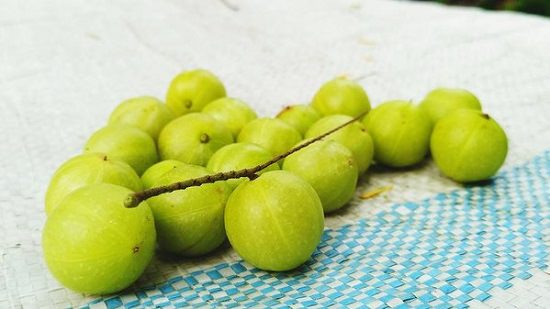 Ingredients
2 Amlas
Lemon Juice
Fresh Curry Leaves
Steps To Follow
Cut the Amla in small pieces and discard the seeds.
Wash and dry the curry leaves under indirect sunlight.
Blend amla and curry leaves and add a few drops of lemon juice into it. If the paste doesn't turn out to be fine, then add a little water to it.
Apply this paste on to the scalp and length of the hair and leave it for an hour. Wash with a sulfate-free shampoo.
#2 Amla and Oil Conditioner
Ingredients
Coconut oil/ olive oil
Amla powder
Heat a small amount of oil into a pan and add two tablespoons of amla powder into it. You can either use coconut oil or olive oil, whichever is available to you.
Leave it until it turns brown and keep the pan aside.
Wait until the gooseberries settles and cools down.
Strain the oil into another bowl and use it to apply on your scalp.
Massage it for at least 15 minutes and cover your hair with a shower cap and leave it for 30-45 minutes. Later rinse thoroughly with a mild shampoo and lukewarm water. Coconut oil helps in the deep penetration of amla and nourishes the scalp very well. Moreover, the antibacterial properties of amla keep the hair healthy.
#3 Shikakai (Acacia concinna) and Amla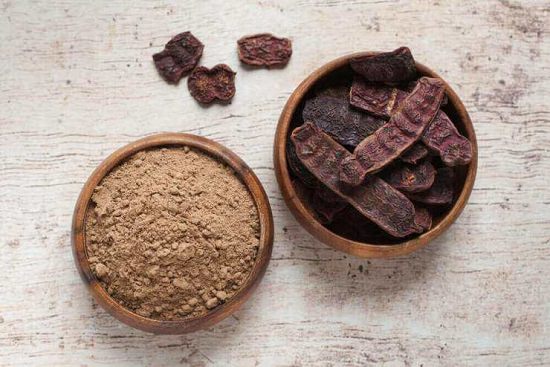 Ingredients
2 Tablespoon Amla
2 Tablespoon (Shikakai) Acacia concinna
If you are looking for methods to grow your hair long, then this recipe is the solution for you. Add two tablespoons of amla and Acacia concinna powder in a bowl. Add a little water to form a paste-like consistency, and once you achieve it, apply this paste on your scalp and lengths of hair. Leave it for about 45 minutes and cover your hair with a shower cap. Wash your hair with clean water. If you wish to skip using a shampoo, you can do that since Acacia concinna has amazing cleansing properties.
This recipe helps in solving hair fall problems and unclogs the hair follicles. Shikakai makes your hair clean and grease-free and provides maximum nourishment.
#4 Eggs and Amla
Ingredients
2 Eggs
1/2 Cup Amla Powder
Whisk two eggs in a bowl till it becomes fluffy and add ½ cup of amla powder and make a consistent paste. Apply the paste to your hair and cover your hair entirely and leave the mask for an hour. Now, wash your hair with cold water. An egg is quite rich in protein that nourishes and helps in conditioning of hair.
#5 Amla and Lemon Juice
Ingredients
1 Tablespoon Amla
1 Tablespoon Lemon Juice
Take one tablespoon each of amla and lemon juice and mix them well in a bowl. Massage this mixture on your scalp and leave it for 10 minutes. Now, wash your hair with a mild shampoo.
Amla being rich in vitamin C, is very beneficial for hair. Lemon juice also has an abundance of vitamin C. When used in combination, the two will boost hair growth.
#6 Amla and Water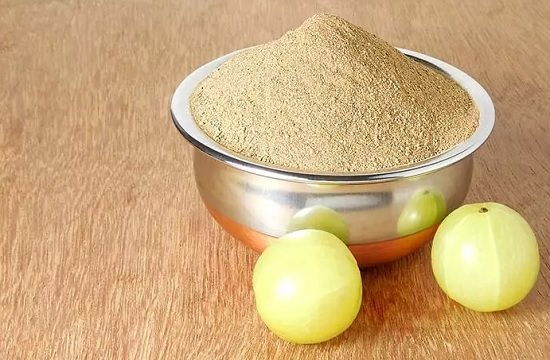 Ingredients
2 Tablespoon Amla Powder
Water
Add two tablespoons of amla powder into a glass of boiled water. Now, strain it and massage on your hair. Leave this for 30 minutes and wash with a mild shampoo and lukewarm water.
You can use amla in any form; powder, juice, or raw. It is very beneficial for your hair. So, start flaunting those bouncy, shiny, and voluminous hair like never before.