Want to embellish your interiors with posh decorative items? These Deer Skull Mount Ideas are a class apart!
Check out these Deer Skull Mount Ideas to give your monotonous home interior a quirky makeover. They are inexpensive and easy to make.
Here are some wall-hanging plant decor ideas
---
Deer Skull Mount Ideas
1. $1 DIY Deer Skull Mount!
Learn how to mount a deer skull on the wall in a dollar or two in this tutorial. It's a budget-friendly project.
2. Deer Pedestal Mount
Here's the video tutorial to build a pedestal mount for a deer skull using wood, tools, and a little patience.
3. DIY Low-Cost European Deer Skull Mount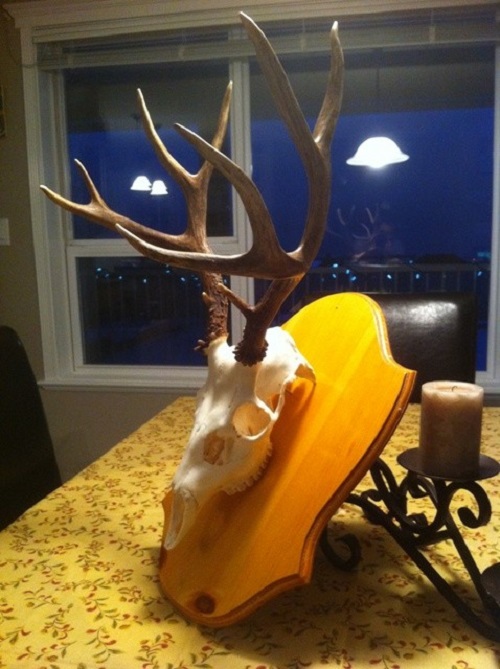 This tutorial shows how to display the deer skull on the wall or coffee table using a stained wooden plaque.
4. European Mounted Deer Skull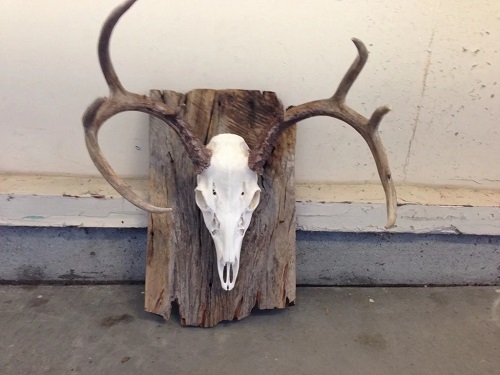 Add some pizzazz to your living room by mounting a deer skull on the barn wood board. Follow this instructable to learn more.
5. DIY Rustic Euro Mount Hanger
Watch this video to learn a quick, cheap, and easy way to display your stag skull trophy with a rustic look. It's one of the best deer skull mount ideas on this list.
6. Floral Deer Skull Mount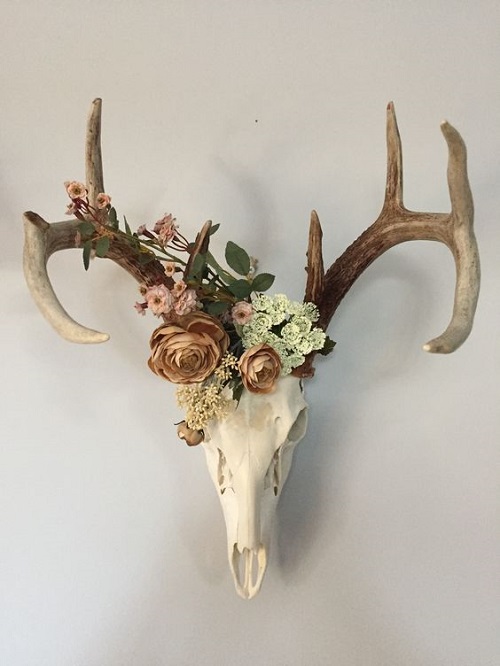 Decorating a mounted deer skull with flowers is an excellent means to amp up its visual appeal. It's a perfect addition to any dull wall decor.
7. DIY Driftwood European Mount
Take inspiration from this detailed video tutorial to create an eye-catching stag skull mount using driftwood.
8. DIY European Deer Skull Mount With Broadhead Plaque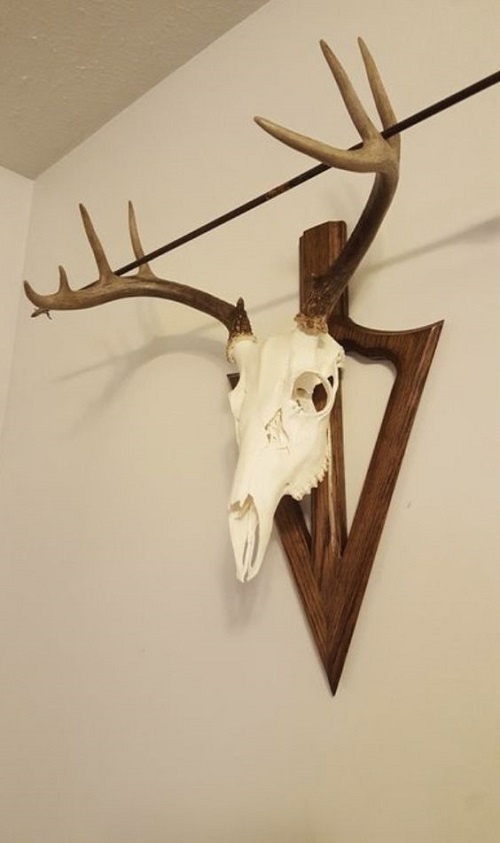 Showcase your deer skull trophy with style on this broadhead plaque. Hop to this video for the tutorial.
9. State-Shaped Deer Skull Mount Plaque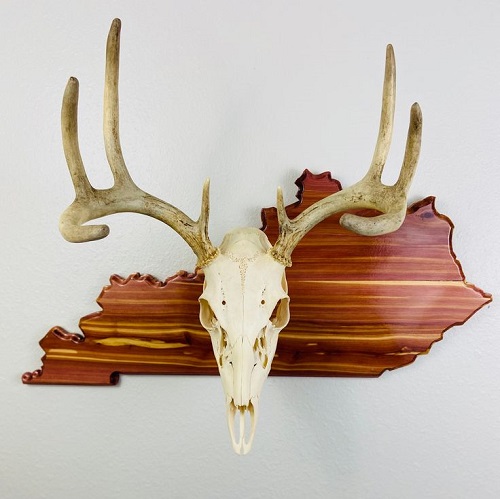 With woodworking skills, tools, and some supplies, you can easily recreate this unique state-shaped plaque to show off your buck's skull.
10. Cheap Deer Skull Mount
All you need is a banister railing bracket to mount a deer skull on your living room or bedroom wall.
11. Wire Mounted Deer Skull
In this video, the DIYer uses wire to hang his buck's skull on the wall. It's a beginner-friendly project.
12. Faux Gold-Painted Deer Skull Mount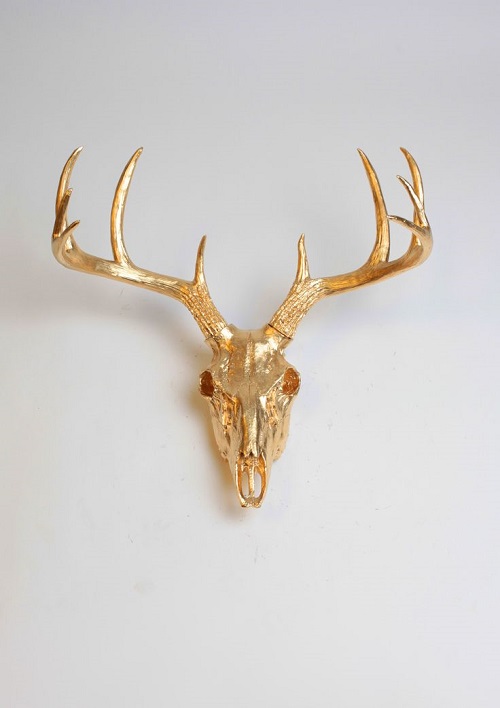 Grab a faux deer skull, spray paint it gold, and hang it on the wall using an all-purpose screw to complete an attractive display specimen.
13. Desktop Skull Mount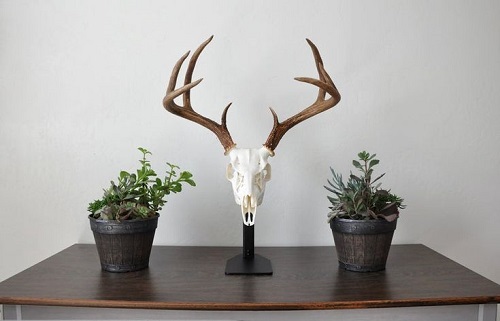 A desktop skull mount bracket is a unique way to showcase your stag skull. You can purchase it online or at the nearest store.
14. Multiple Deer Skulls on Cedar Fence Post
Instead of using plaques and hooks to mount deer skulls, hang them on an old cedar fence post to create a chic focal point.
Always use faux deer skulls for decorative purposes. We are strongly against hunting down stags.
Here are some free macrame wall hanging patterns