Transform your bedroom into an aesthetically-pleasing boho paradise with these awesome DIY Macrame Headboard Ideas!
Dive into the mesmerizing world of macramé and elevate your bedroom style with these enchanting DIY Macrame Headboard Ideas.
Check out the best macrame wall-hanging patterns here
---
DIY Macrame Headboard Ideas
1. Macrame DIY Boho Headboard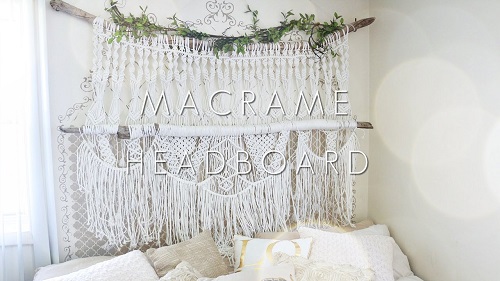 Give your boho bedroom decor a bold focal point with this gorgeous headboard made out of intricately woven macramé cords.
2. Colorful Macrame Headboard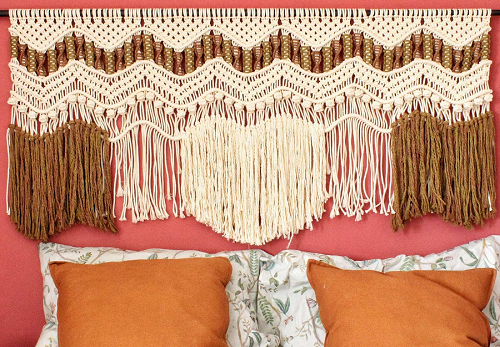 Check out this article to make a lit macrame headboard out of three colors of sturdy cords. It's beginner-friendly and will surely attract a lot of attention.
3. DIY Simple Macramé Headboard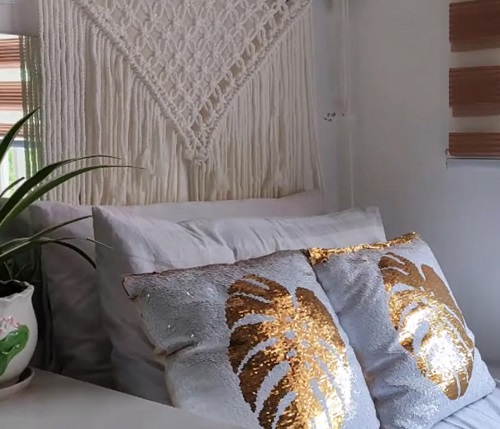 Bring textile art to your bedroom interior with this simple-to-make macrame headboard, and show off your macrame knotting skills.
4. Minimalistic Macramé Headboard DIY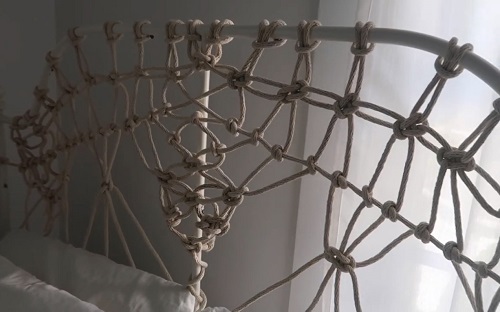 Beautify your metal bed headboard with macrame ropes for a unique funky look. Go through this video to learn more.
5. DIY Macrame Tapestry Headboard

If you have a macrame wall hanging, then you only need a dowel, wood screws, and this DIY to make a chic headboard.
6. Custom Macrame Headboard for Rustic Modern Home

Elevate your rustic modern home decor inexpensively with this custom macrame headboard for that added warmth and texture.
7. DIY Macrame Headboard
Create an elegant-looking macrame headboard like this to make your bedchamber snuggly and inviting.
8. Custom Wall Hanging Macrame Headboard

If macrame suits your style, try making a fancy wall-hanging headboard like this pretty one from thebeesbooth.
9. Multicolored Macrame Headboard Idea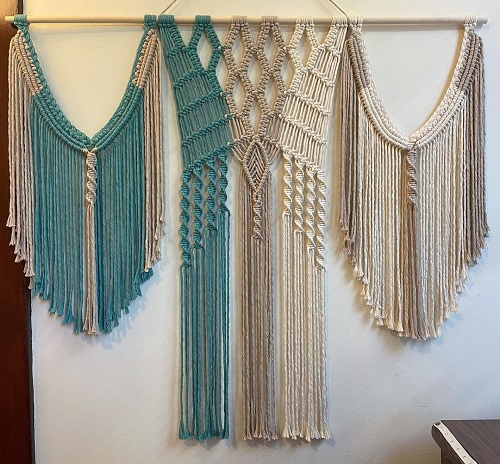 DIYing a dreamy headboard with multicolored 'Crafteza' macrame cords is an excellent idea. This headboard can also be used to beautify empty walls.
10. Chic Macrame Headboard Idea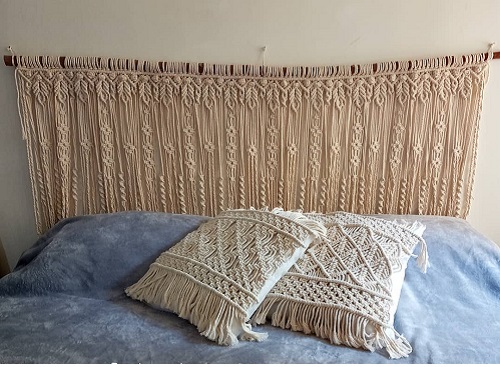 A long wooden dowel, macrame cords, a few knots, and a little bit of patience are needed to make this chic macrame headboard.
11. $3 DIY Macramé Ribbon Headboard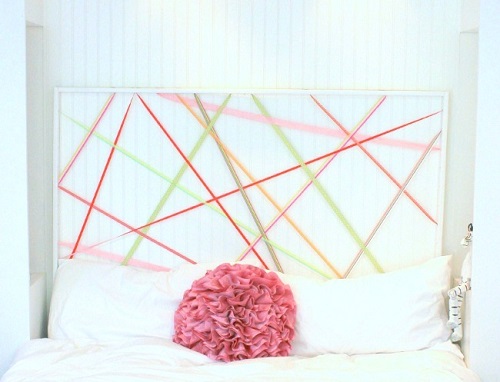 Despite a cheap DIY project, this macrame ribbon headboard turns out quite impressive. Get detailed instructions here.
These DIY macrame headboard ideas are not only great for spicing up your bland bedroom decor, but they're excellent gifts for birthdays and anniversaries.
Check out the repurposed macrame bag planter here