Update your desk cover without spending much money with these 11 DIY desk cover ideas on this list.
1. DIY Washi Tape Desk Cover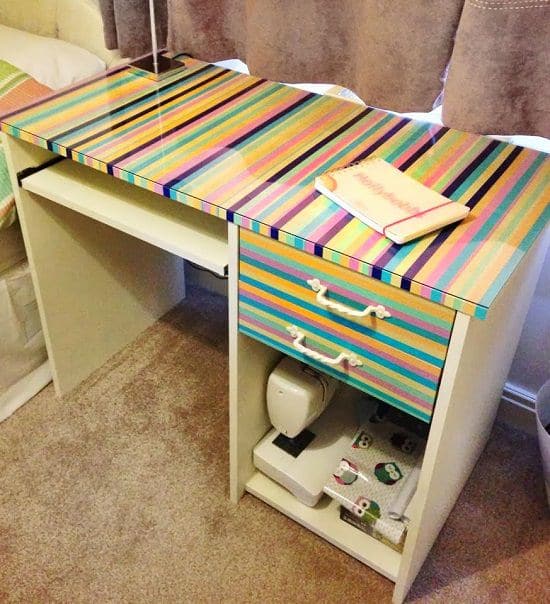 It is difficult to believe how layers of colorful washi tape can transform a junk piece of furniture destined to be scrapped. This is the perfect DIY for those who want to create a fun feature in the room.
2. Chalkboard Desks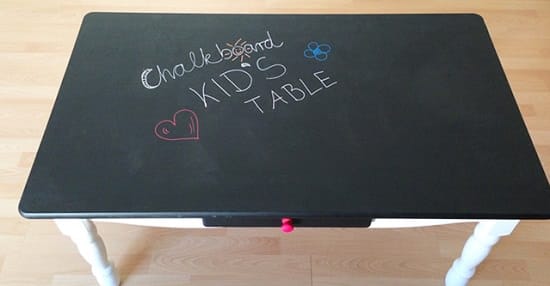 How to convert a boring table into a fun furniture piece fit for the children's room? By following this easy chalkboard craft to transform the table into a children's desk. Get the details here.
3. DIY Comic Book Desk Cover
Transform your children's table from drab to fab by using comic book pages as the cover. You can watch the video above for more details.
4. Marble Contact Paper Desk Cover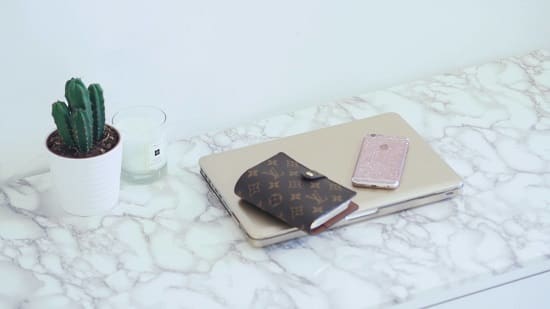 If the heavy price tag of an elegant marbled desk causes you to look away, try recreating the look with some office stationaries with this easy DIY idea.
5. DIY Desk With Concrete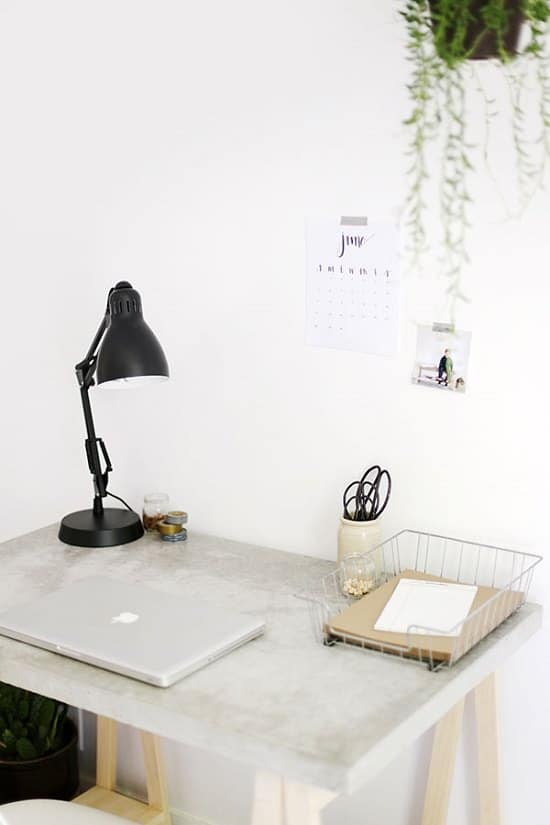 The understated charm of concrete coupled to its sturdiness makes it a perfect choice for a desk cover. Also, it's a nice look to have when you want something that goes with the whole industrial theme of your home office. Here's the DIY.
6. Clear Glass Top Desk Cover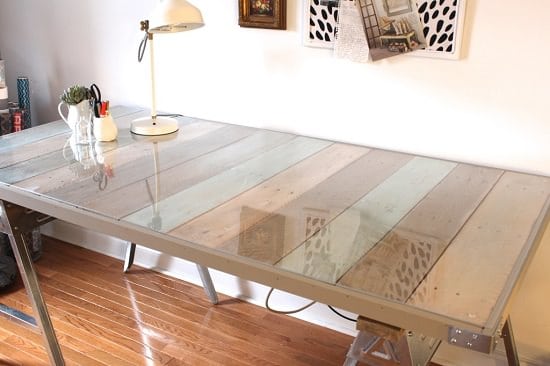 The combination of galvanized steel boards with weathered pallets makes for a unique, mid-century tabletop that is great for giving your studio space a facelift. Here's the DIY.
7. Fabric Laminate Desk Cover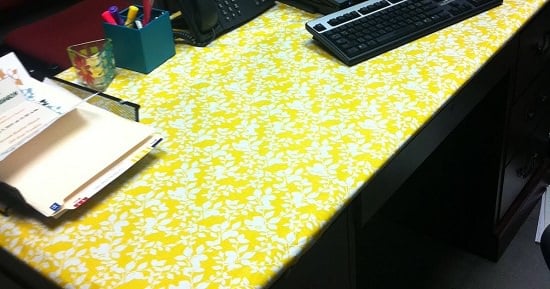 The reason why this is such a doable and fabulous DIY project is that it uses fabric and fabric laminate but no sewing, which makes it great for those with zero DIY skills.
8. DIY Carbon Fiber Desk Cover
This DIY carbon fiber is a great addition to a custom-made work desk, giving a regal look to an old computer table. Get the instructions in the video
9. PVC Desk Cover
For a long-lasting and weatherproof update to your home office table, look no further than this PVC desk cover DIY.
10. Tile Desk Cover
Give a fresh lease of life to leftover tiles with this fabulous DIY tabletop makeover project. It works best for square or rectangular surfaces unless you're good at making curves in tiles.
11. World Map Desk Cover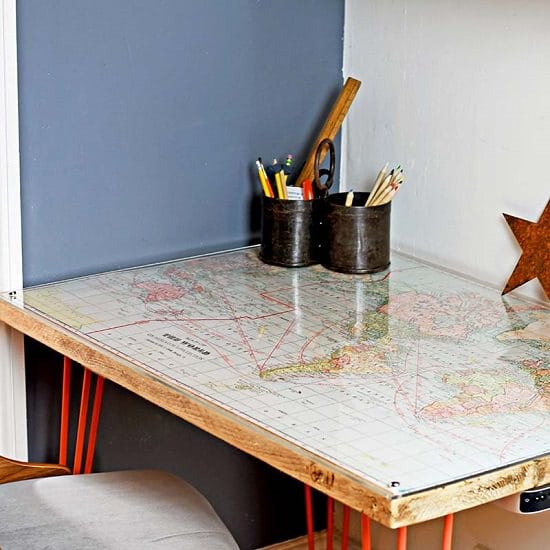 This DIY is a wonderful way to incorporate some vintage flavor to your desk decor. And the best part is that you can change the map or add photos for a completely new look.
We hope you found a desk cover to suit your home decor among these DIY desk cover ideas. In case you've got more creative idea, feel free to share them below, we'd love it!