Mimic these Beautiful Living Room Ideas and learn some smart tips on How to Give Your Living Room the Wow Factor!

The living room is the mirror of your house that sets the first impression on your guests. Whether it's spending leisure evenings or planning a party, a living room is the core of your house.
While it might seem overwhelming, a few key elements can change your interior decor game. We have shared some top-notch tips on How to Give Your Living Room the Wow Factor and some Beautiful Living Room Ideas for inspiration!
Find some Exciting Christmas Living Room Ideas here
---
How To Give Your Living Room The Wow Factor
1. Choose the Right Color & Texture

Colors with textures not just look beautiful but add a charismatic appeal to the surrounding. If you choose the right colors to contrast and put texture on one of the walls, it can give your living room the wow factor!
Using warm colors can be pleasant to the eyes and relax the mind. However, bright and neon colors can tease the eyes at first and cause slight discomfort. Hence, the combination of both is something you must consider.
Choose the color to match your spirit; red can emit ambition and love, while orange emits your inner cheerfulness. Fix an appointment with your nearest interior designer and give your living room the wow factor.
2. Add Lights and Fixtures

Lights can create a magical effect in your living room as they beautify the space and add depth. This is the easiest way to give your living room the wow factor, as it doesn't require much work or attention.
A pendant light or a big chandelier would catch everyone's attention and light up the space for a special gathering. Other than these, you can go for attractive wall light fixtures too. Go for unusual shapes to add drama to the setting. Ensure you don't add too many of them, which might give a clumsy look.
And if you're looking for an alternative to these expensive lampshades, you can use decorative candles and put them in big reflective containers. It will emit a romantic setting. Remember to use natural wax candles and not ones with paraffin wax, as they can harm your health.
3. Choose the Right Textiles
Complement your living room furniture with the right textiles. Sofa covers, curtains, pillow covers, and other essentials are vital in giving a place uniqueness.
The right textiles used for furniture play a significant role in complementing the surroundings of the living room. If you don't find suitable pillows, there's always an option to personalize them in your way by DIYing them.
You can go for contrasting colors that complement the room.
4. Invest in art

Art has always been eternal, be it of any type- quotes, paintings, crafts, or even showpieces. Investing in such forms of creativity can take you a long way to give a makeover to the living room.
Hang some distinctive paintings, or just put them over your fireplace if you have any. You can even arrange some wall displays with little figurines or paintings. Be creative and put effort, and if you love painting, unleash the artist inside you and hit for big shots!
A prominent art piece can become a point of focus in the room and give your living room the wow factor.
Find some Amazing DIY Wall Art Ideas here
5. Out of Ordinary
You can use some antiques, a 19th-century clock, or a rustic vase to decorate your living room. Buying antiques can be expensive, but you can always hit your storeroom to find anything you can transform into rustic.
Or you can go for indoor plants; they can be a great addition as they will not just embellish the room but boost your mood.
Look at some Exotic Burgundy Indoor Plants here
---
Beautiful Living Room Ideas
Get inspired by these Beautiful Living Room Ideas to give your space the much-needed glamour!
1. Extensive Living Room with Large Couch and Round Center Table

Look at some Pretty Bedroom Home Office Ideas here
2. Textured Wooden Furniture Stealing the Show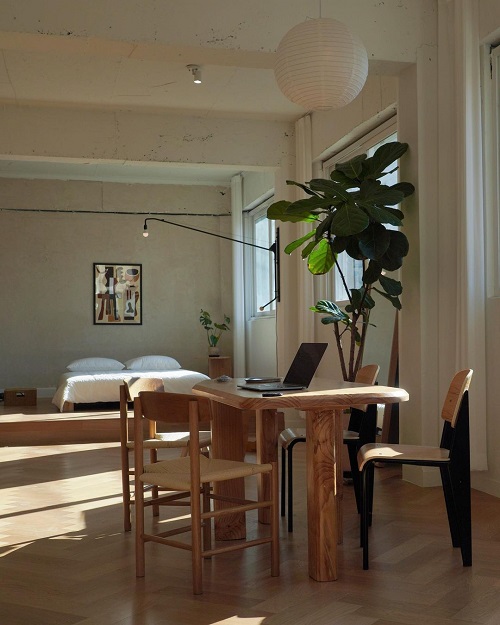 3. Minimal Living Decor with Neutral Toned Walls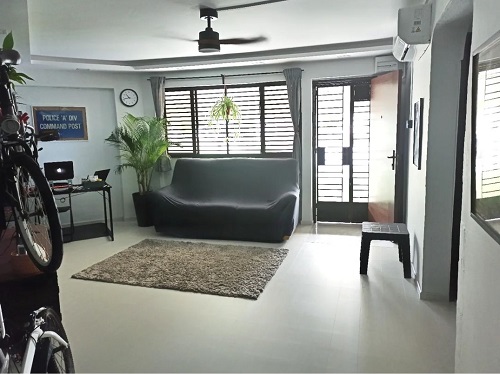 4. Green Living Room Decor with Hanging Plants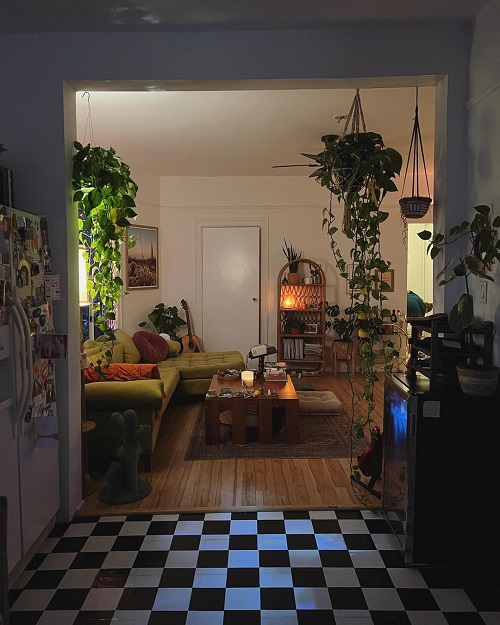 Check out some Beautiful Hanging Plant Decor Ideas here
5. Cozy Living Place with Ferns and Other Houseplants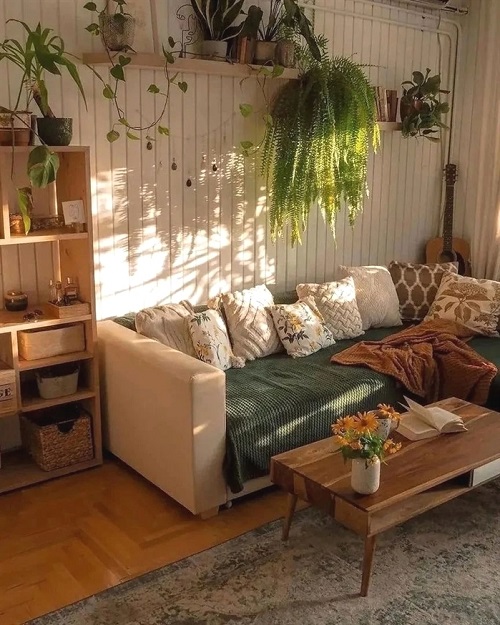 6. Rattan Ceiling Lamps and Intricate Furniture
Find the Best DIY Hand Sculpture Decor Ideas here
7. Serene White Backdrop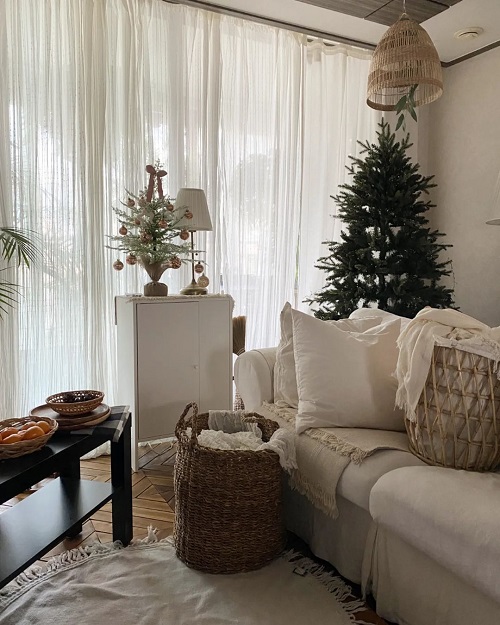 8. Christmas Living Room Inspo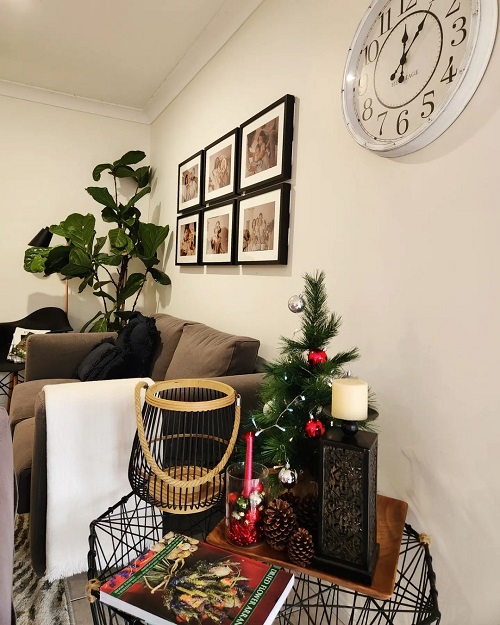 9. Unique Chandelier and Wall Art with a Tall Houseplant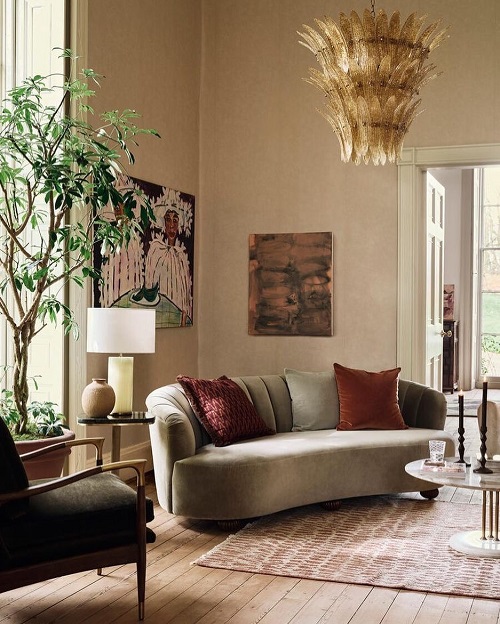 10. Abstract Wall Art for the Creative Minds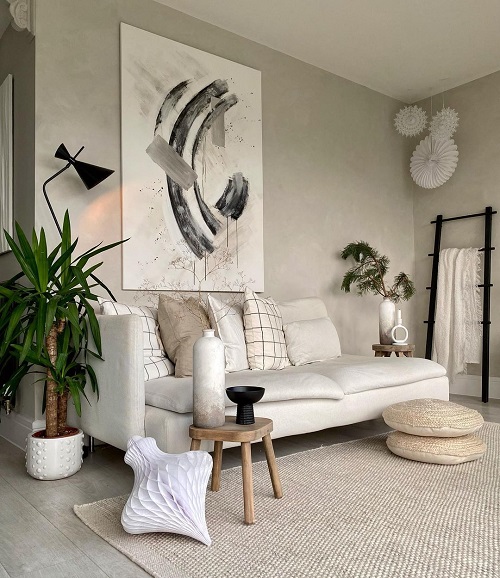 11. Holiday Vibes with Candles, Reindeer, and Warm Toned Cushions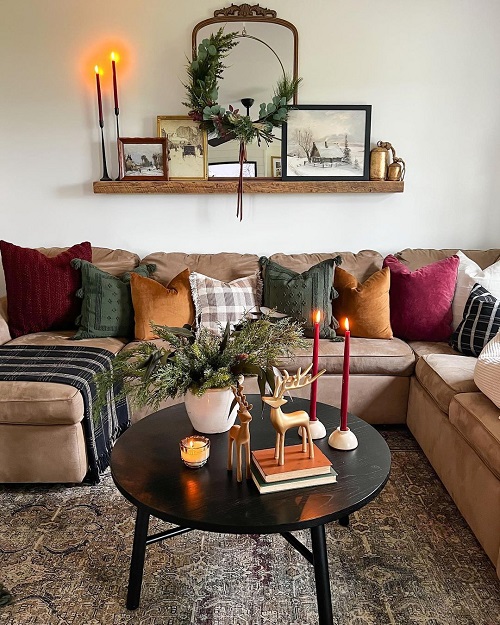 12. Tall Banana Plant with Other Vining Houseplants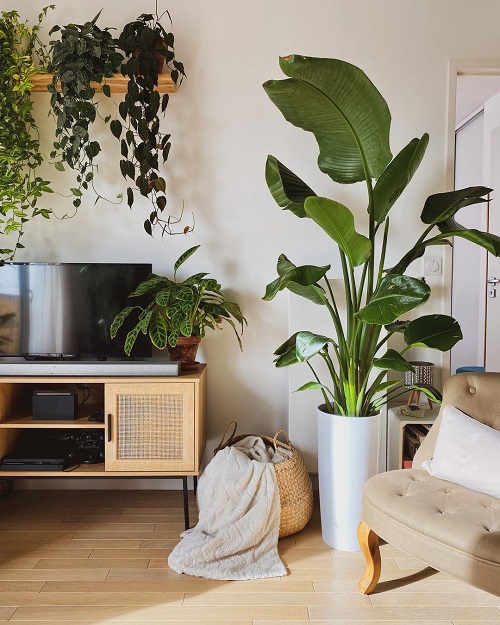 13. Gorgeous Calathea in the Living Room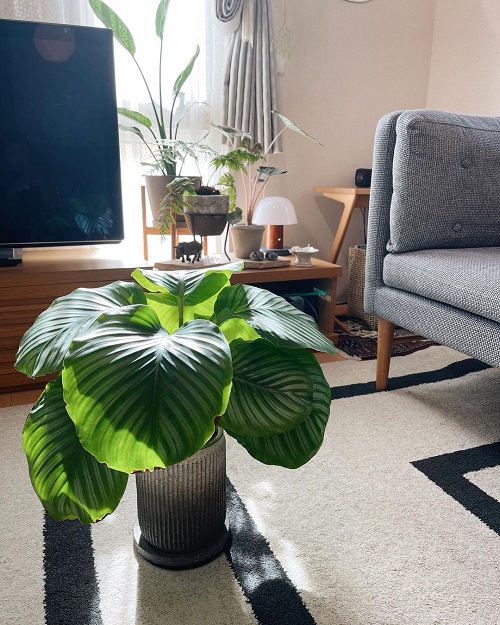 14. Bright Living Room with Vining Houseplants and Wooly Rug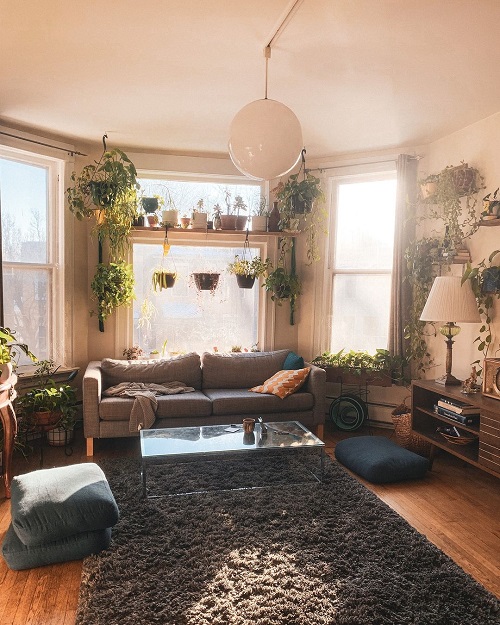 Look at some Beautiful Blue Golden Bedroom Ideas here
15. Beautiful Living Room Idea with Glossy Foliage Plants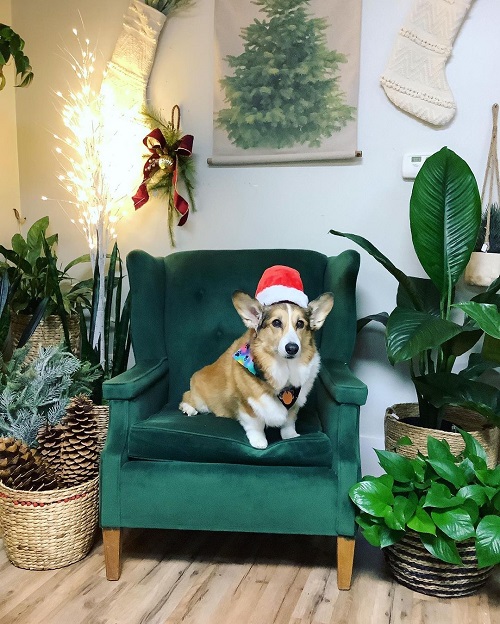 16. Wooden Cabinet for a Rustic Touch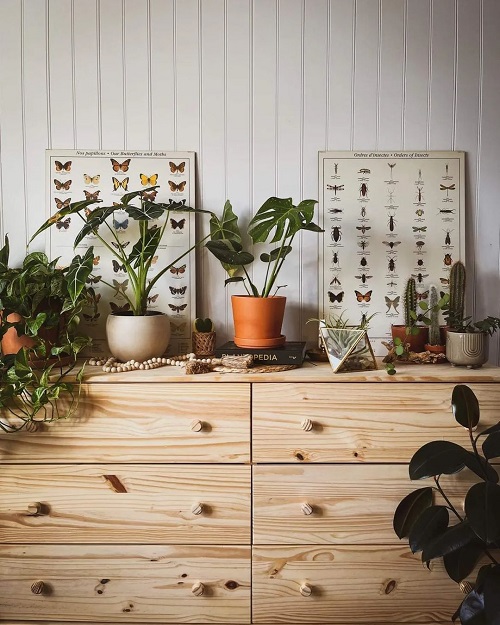 17. Mini Windowsill Garden in the Living Room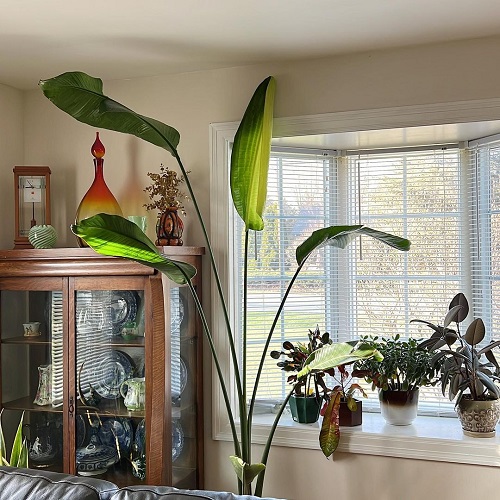 18. Elite and Minimal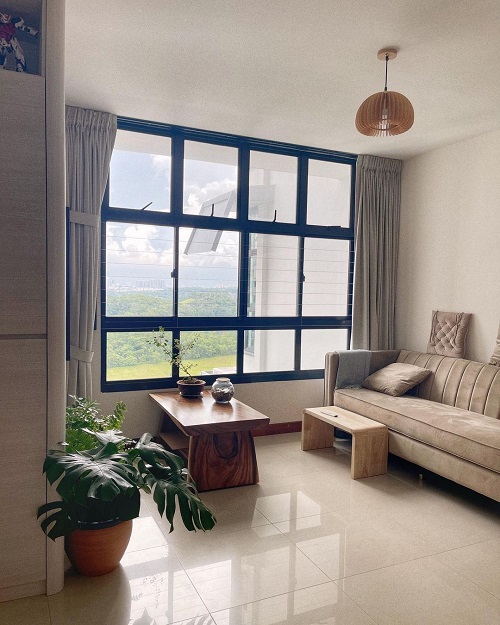 19. Gorgeous Plant Stand for the Green Thumb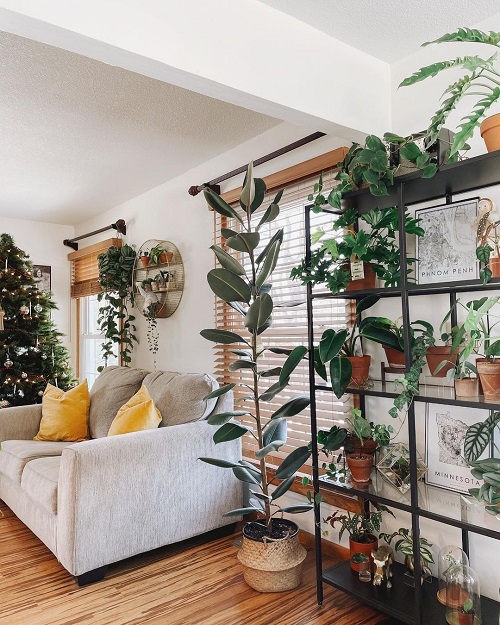 20. Array of Showy Planters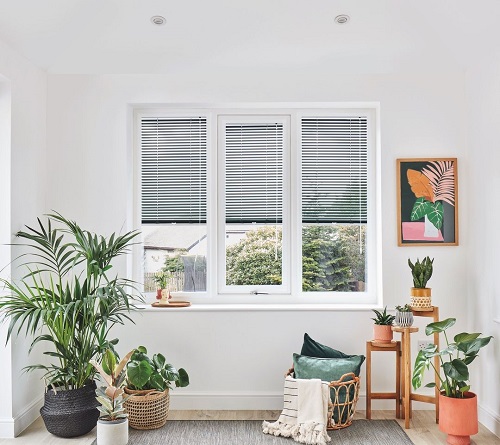 Find some Creative DIY Wine Barrel Planter Ideas here
21. Pretty Indoor Garden in the Living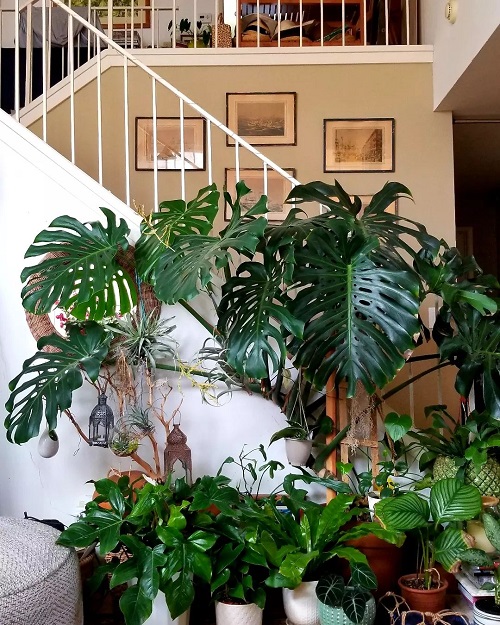 22. Green Curtain Decking the Living Room Wall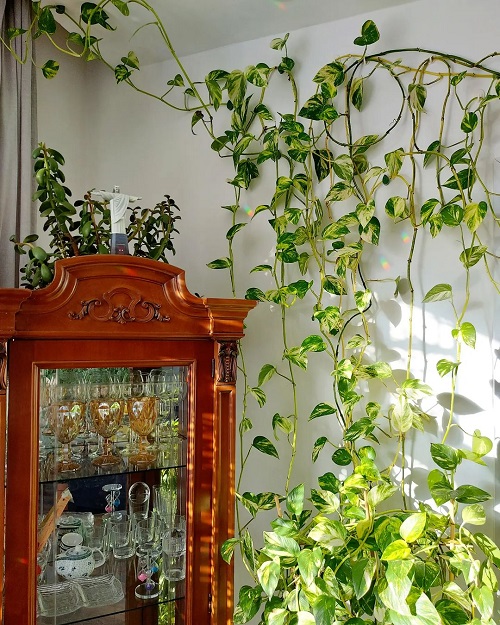 23. Tall Banana by the Living Room Window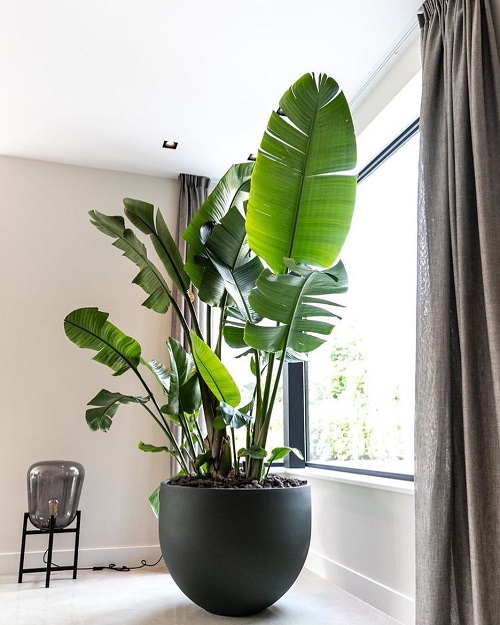 24. Dainty Dracaena on Tree Trunk Stools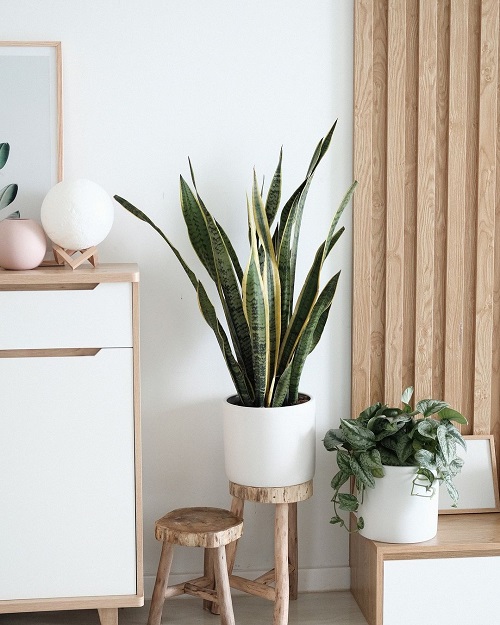 25. Mix N Match of Tall and Vining Houseplants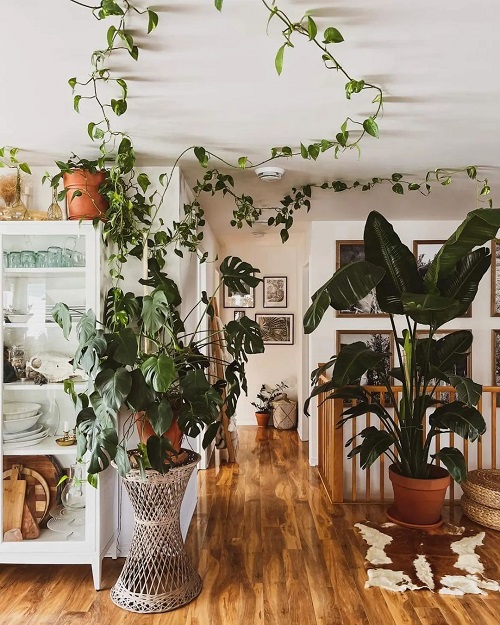 Learn about the Best Houseplants You Can Grow here