Learn How to Bleach Hair With Hydrogen Peroxide and Baking Soda and enjoy the gorgeous light blonde look without paying a trip to the salon!
Lightening hair at home is possible if you know the correct procedure. Learn How to Bleach Hair With Hydrogen Peroxide and Baking Soda at home to enjoy a gorgeous makeover without damaging your tresses!
Learn if Hydrogen Peroxide is Safe for Feminine Hygiene or Not here
---
What Is Hair Bleaching?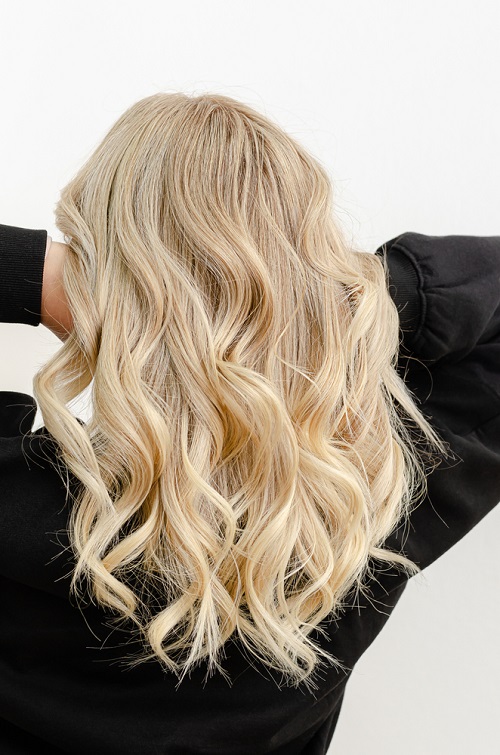 Hair bleaching is the most effective solution if you want a dramatic makeover without investing much money and effort. Also known as hair lightening, hair bleaching is done to tone down your strands' natural color.
For this, every bleaching solution requires an alkaline substance that facilitates the lightening agent to react with the melanin present in the cortex by opening the hair shaft, resulting in desired lightened strands.
Find the Best Slippery Elm Benefits for Hair here
---
How to Bleach Hair With Hydrogen Peroxide and Baking Soda?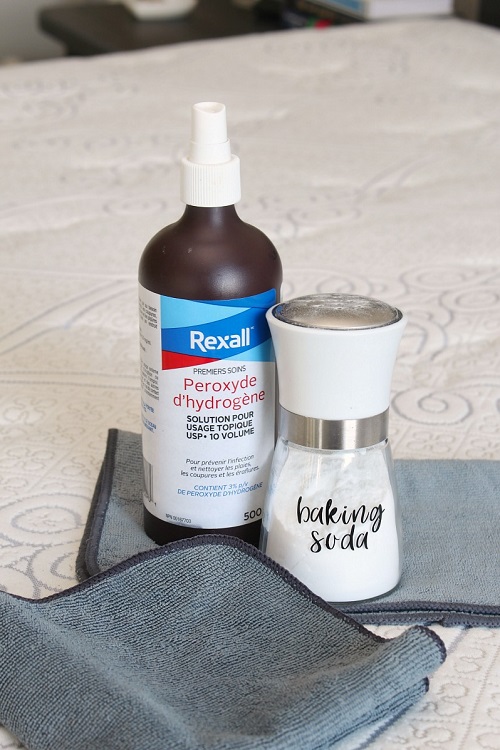 The Baking Soda and Hydrogen Peroxide are excellent, super-economical combo to make your hair 1-2 shades lighter at home.
Supplies
A Cup of Baking Soda
Three Tbsps of Hydrogen Peroxide
A Plastic or Ceramic Bowl
Aluminum Foils
Shower Cap
Hand Gloves
Small Plastic Spatula
Bleach Brush
Directions
First, wash your hair thoroughly with shampoo, followed by a conditioner.
Don't apply any additional haircare products afterward, and let the hair dry naturally.
Next, pour a cup of baking soda and three tablespoons of hydrogen peroxide into a bowl. Mix the ingredients well with a spatula to make a paste that's not too thick or too runny.
When your strands are damp, take a bleach brush and apply the paste from the hair mid-shaft to the ends or the bottom half of the hair length and wrap with foil.
Never apply this paste on or nearby the scalp.
After that, cover your head with a shower cap to speed up the bleaching process.
Wait 35-40 minutes to allow the paste to do its work.
Next, wash your hair with water, a mild shampoo, and a conditioner.
Let your strands air dry, and apply coconut or argan oil.
Dying hair with peroxide and baking soda may get you the following tones:
Light brown hair becomes blonde.
Darker brown strands transform into golden brown.
Black hair converts into dark or reddish-brown.
Medium brown hair changes into light brown.
Blond hair turns into lighter blond.
Find the Best Hair Growth Recipes here
---
How do Hydrogen Peroxide and Baking Soda Lighten Hair?
Both baking soda and hydrogen peroxide are important in the hair-lightening process. Baking soda is an alkaline substance that activates hydrogen peroxide and opens the hair shaft, letting the peroxide enter the cortex and break down the melanin, thereby lightening your strands.
Note:
Using peroxide to lighten hair is the easiest method of hair bleaching, as it penetrates through the hair cuticle, but that also makes the strands vulnerable to breakage and frizz, so it is recommended to use this homemade hair bleach to highlight a few tresses and not the whole volume.
---
How Often to Dye Hair with Hydrogen Peroxide and Baking Soda?
After dying hair with baking soda and peroxide, if you don't get the desired look and feel, wait at least 1-2 weeks for the next application. Using this homemade hair bleach more often can damage your tresses to an unrepairable extent.
---
Precautions
Always wear your gloves before carrying on the procedure.
Ensure that the baking soda and hydrogen peroxide paste doesn't come into contact with your scalp, as the hydrogen peroxide can cause some serious side effects.
This homemade hair bleach is suitable for highlighting a few strands, but for complete hair treatment, it's advisable to visit a salon.
Ensure the baking soda and peroxide hair bleach solution doesn't get into your eyes. If it happens, rinse your eyes with water and call a doctor afterward.
Always use 3% hydrogen peroxide as its higher concentrations are harmful.
How Long Should You Leave Hydrogen Peroxide in Your Hair? Learn here