Do you wish to save some bucks without cutting down on your luxuries? Here are the Things You Should Stop Buying and Start Making today!
Nowadays, people are more dependent on readymade products, which are pricey and often filled with harmful chemicals. If you want to become self-reliant, check out this list of Things You Should Stop Buying and Start Making today.
---
Things You Should Stop Buying and Start Making
1. Shampoo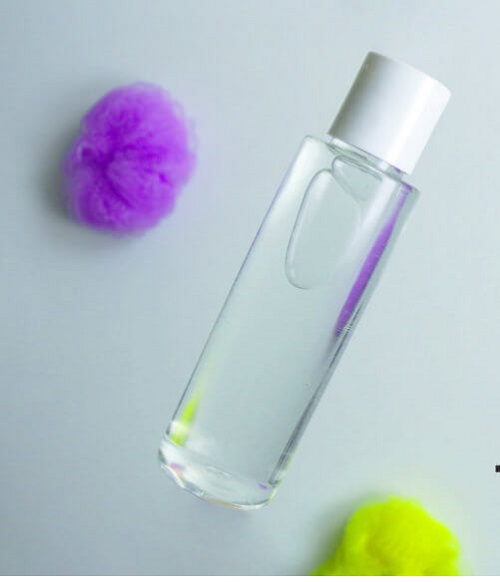 You can make a homemade shampoo with just two common pantry ingredients. It's also cheaper than the commercial product and does its job quite well.
2. Shaving Cream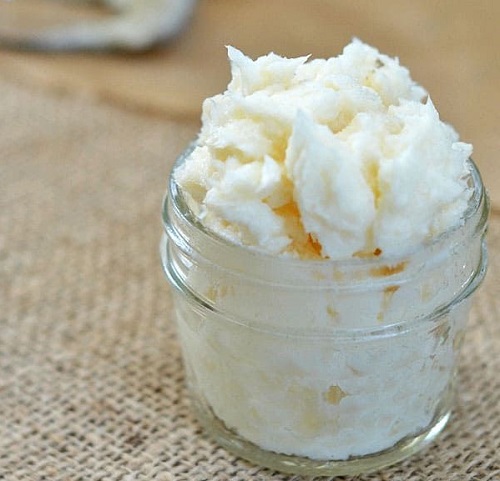 Why depend on pricey store-bought shaving cream when you can make it at home with this easy tutorial. This recipe lathers the skin and doesn't contain toxic ingredients. It's ideal for both men and women.
3. Perfume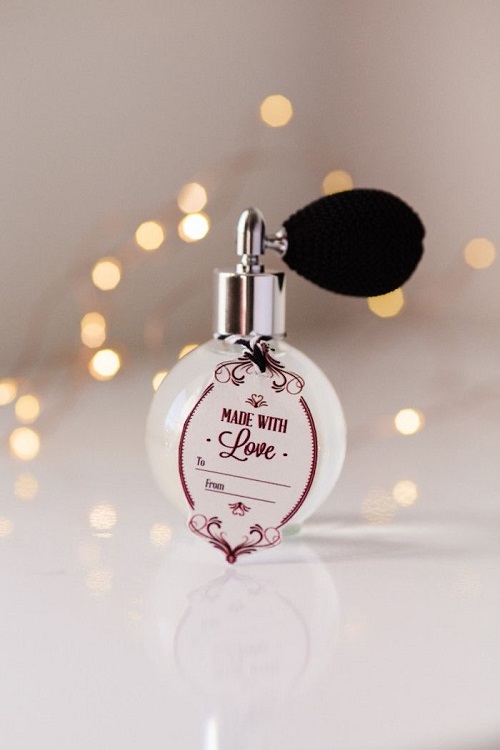 After trying this recipe, you'll never buy perfume again! This perfume makes a great gift too.
4. Deodorant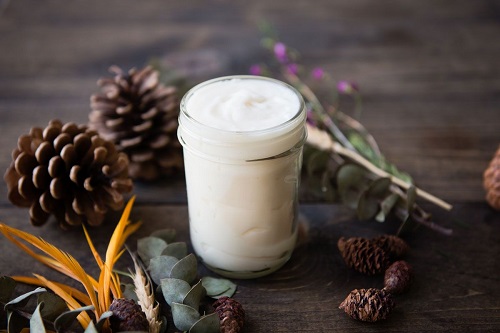 Homemade deodorants save money, are healthier for the body, and stop sweating. The recipe is here.
5. Mouthwash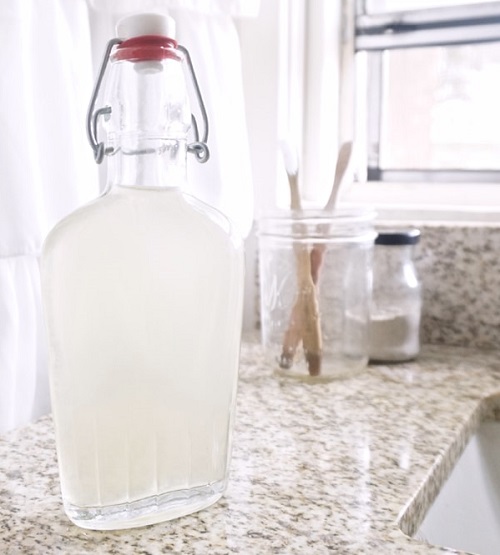 This natural mouthwash is made with ingredients that are healthy for teeth and gums. The details are here.
6. Body Butter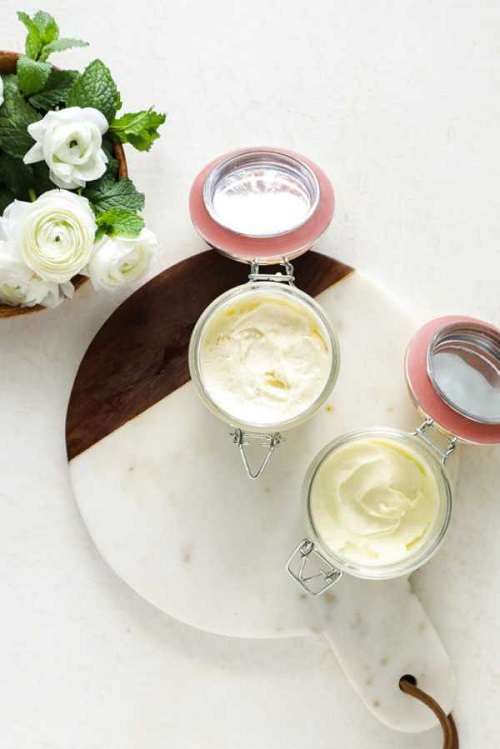 Made with shea butter, mango butter, and carrier oil, this herbal body butter moisturizes dry skin. Apply it after the shower to reap its benefits.
7. Hair Growth Serum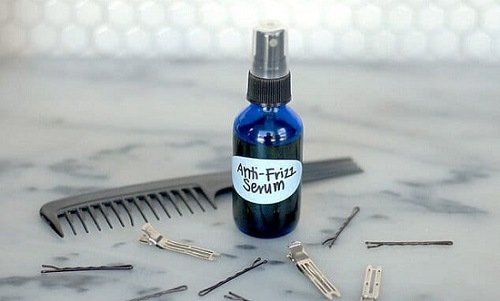 This article has numerous hair growth serum recipes to get frizz-free and luscious strands. They are safe for your hair and scalp.
8. Toothpaste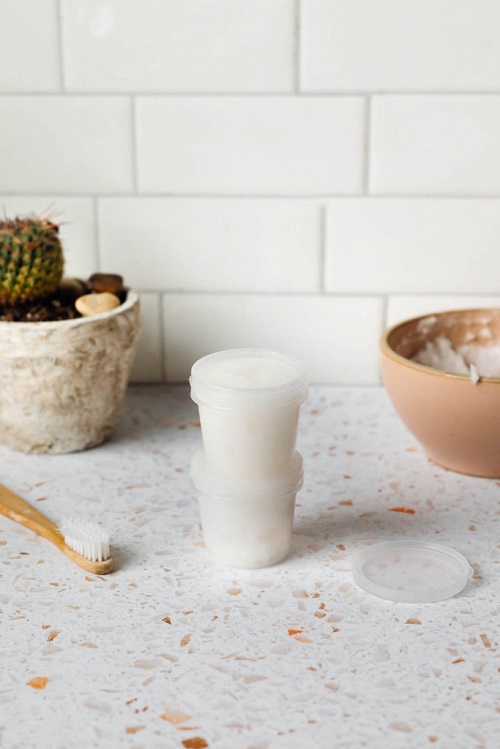 This simple and cheap homemade toothpaste is made with just three ingredients. The tutorial is here.
9. Sunscreen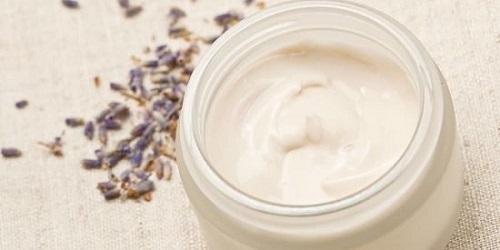 Instead of buying commercial sunscreen products, consider making your own at home with this detailed article.
10. Herbal Bar Soap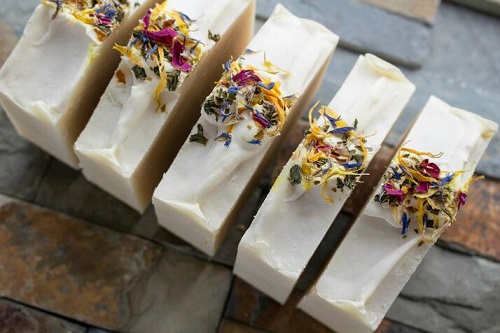 Do you want to create herbal soap on your own? This article might be for you. It's one of the best things you should stop buying and start making.
11. Hair Conditioner
This DIY hair conditioner makes your hair soft and tangle-free. It's light enough to use as a leave-in conditioner too.
12. Diaper Rash Cream
Looking for a natural homemade diaper rash cream that you can prepare yourself? This tutorial will help you make the best one out there.
13. Unpaper Towels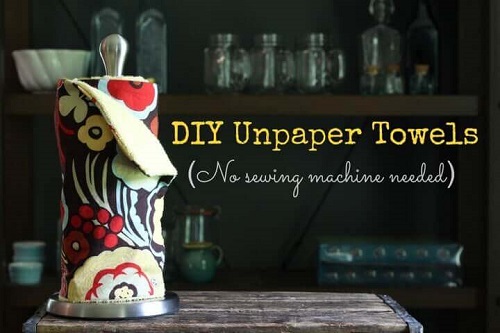 Grab terry cloth, cotton fabric, scissors, thread, needle, and a few other supplies to make unpaper towels. Unlike paper towels, this product can be reused multiple times.
14. Baby Wipes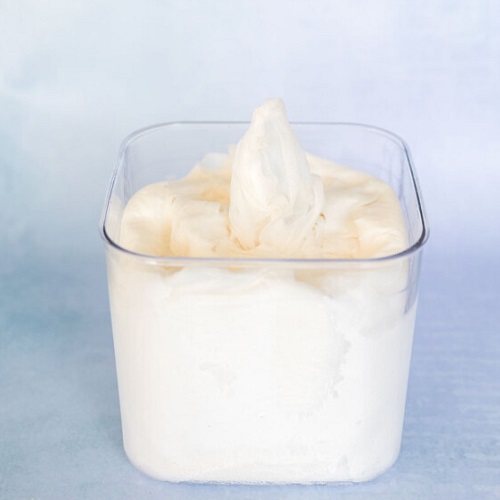 Are you running out of baby wipes? Rather than running to the store, use this recipe to make a bunch of them for less than a dollar a box.
15. Shower Melts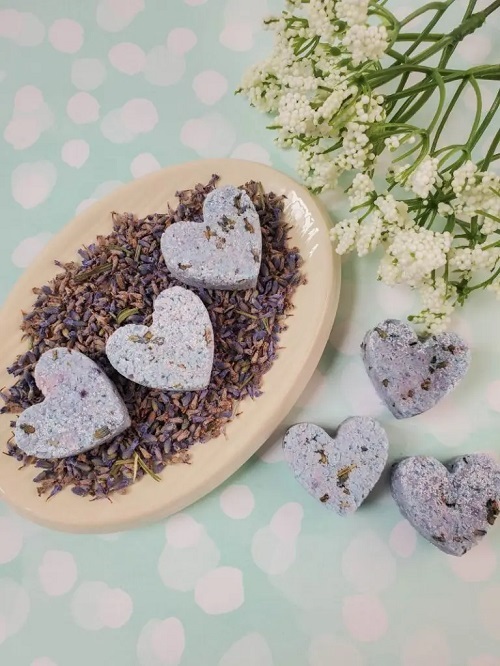 Make your shower a soothing escape with these amazing DIY shower melts that are affordable and better than the commercial ones.
16. Body Wash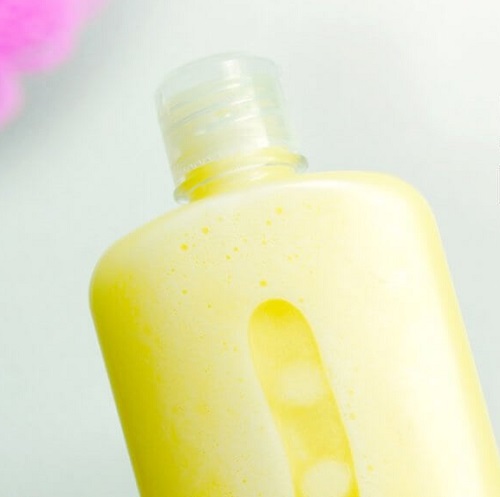 No need to rely on store-bought body wash products when you can DIY natural ones with this easy recipe.
17. Mascara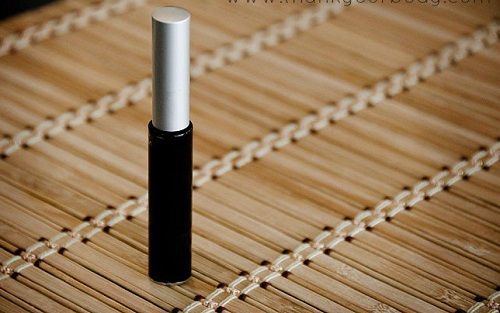 This DIY mascara does a great job darkening, separating, and conditioning the lashes. Hop to this article to know more.
18. Lipstick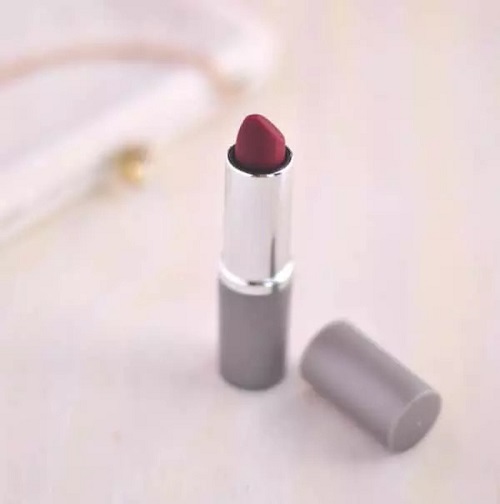 If you're worried about all the toxic chemicals used in commercially produced lipsticks, it's time to shift to natural, homemade lipsticks.
19. Lip Balm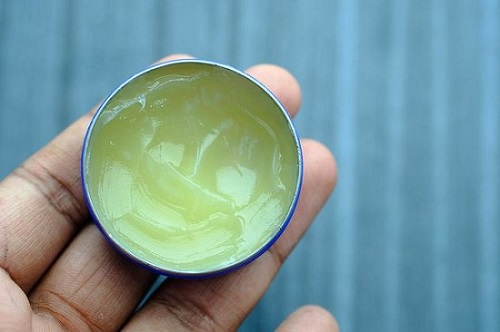 Create this lip-smacking natural lip balm with vaseline and kool-aid to ditch the toxic retail balms at once.
20. Eye Liner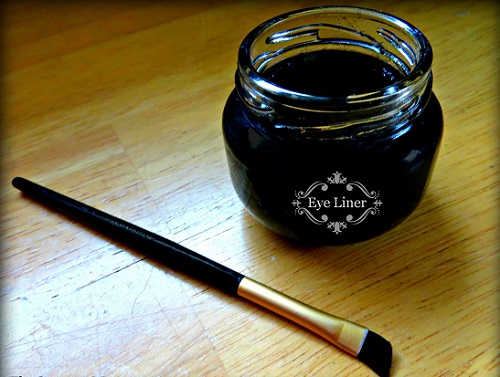 You only need coconut oil, aloe vera, and activated charcoal to make eyeliner. The details are here.
21. Face Mask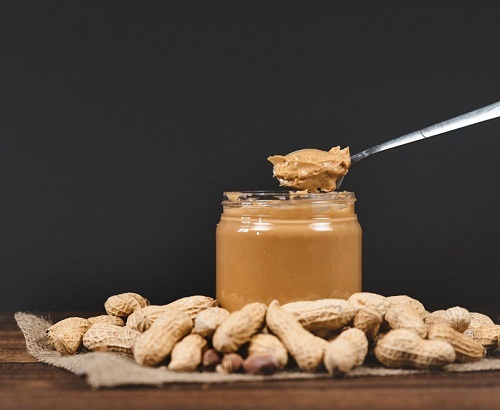 Infused with the goodness of peanut butter, yogurt, and other natural ingredients, these face mask recipes are best for all skin types.
22. Face Scrub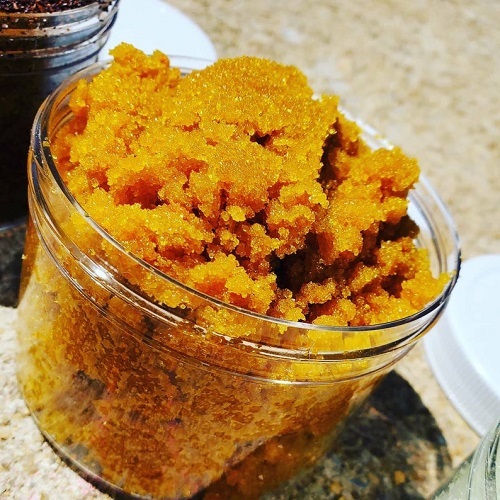 Swap the chemical-laden face scrubs with this all-natural turmeric face scrub recipe to get beautiful and moisturized exfoliated skin.
23. Blusher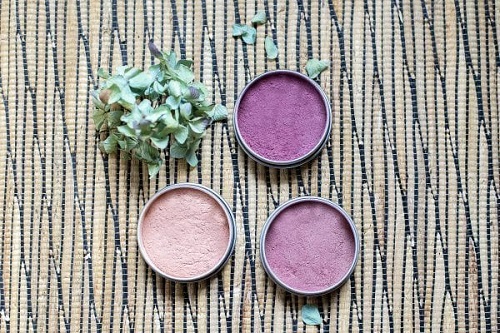 Make your skin youthful and attractive with this homemade blush that gives an instant glow.
24. Foundation Powder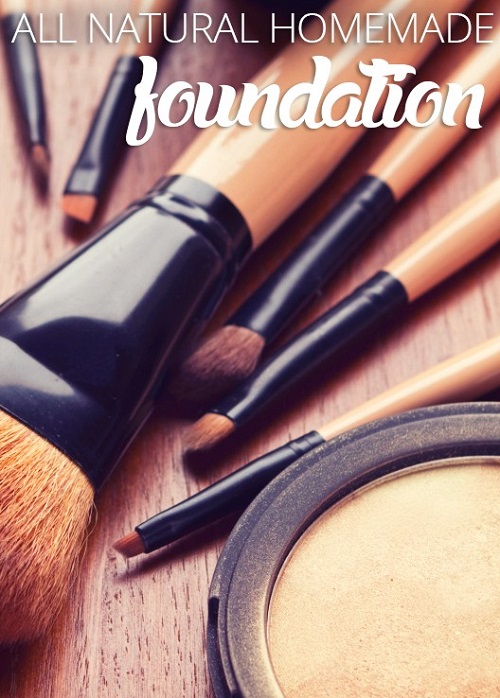 This blogger shows how to prepare a fully natural, chemical-free foundation ideal for your everyday makeup routine.
25. Bronzer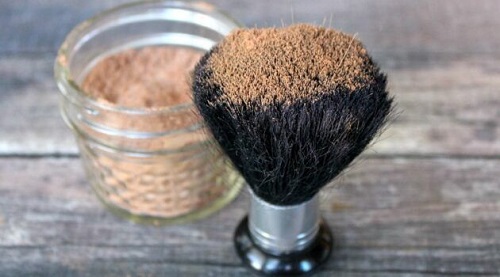 Learn how to make and apply the best DIY bronzer with two natural ingredients – cocoa powder and cornstarch – in this easy makeup recipe.
26. Herbal Bath Salts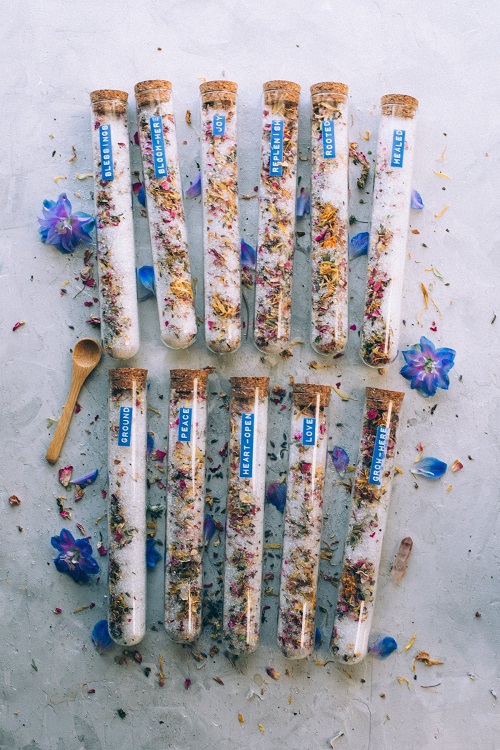 Packed with essential oils and healing salts, these herbal DIY bath salts will turn an average bath into a magical experience.
27. Under Eye Serum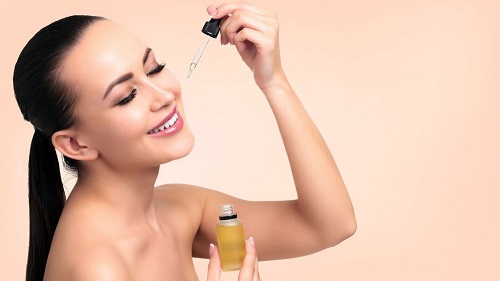 Want to get rid of those pesky dark circles? Try this DIY eye serum to see instant results.
28. Anti-Aging Cream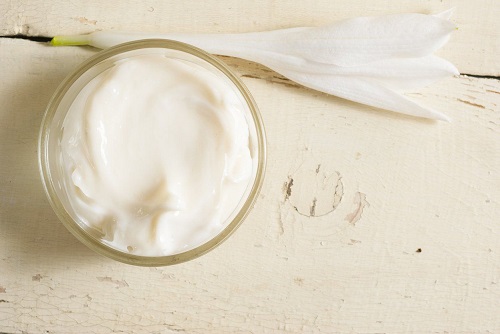 Prepare this homemade anti-aging face cream to reduce the appearance of fine lines, wrinkles, and other signs of aging.
29. Makeup Brush Cleaner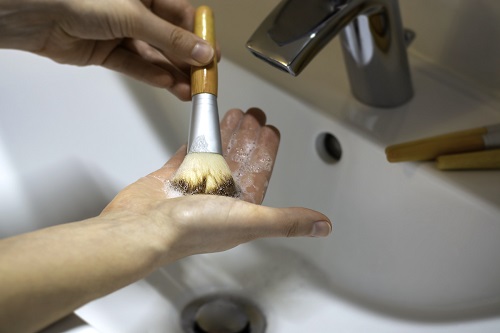 Dirty makeup brushes can wreak havoc on your face, that's why their cleaning is necessary. Fortunately, there are a number of DIY makeup brush cleaners that you can make from simple pantry products using this article.
30. Mosquito Repellents
If you're a mosquito magnet, here're some tried and tested mosquito repellent recipes that are pretty effective, inexpensive, and free from harmful chemicals.
31. All-Purpose Cleaner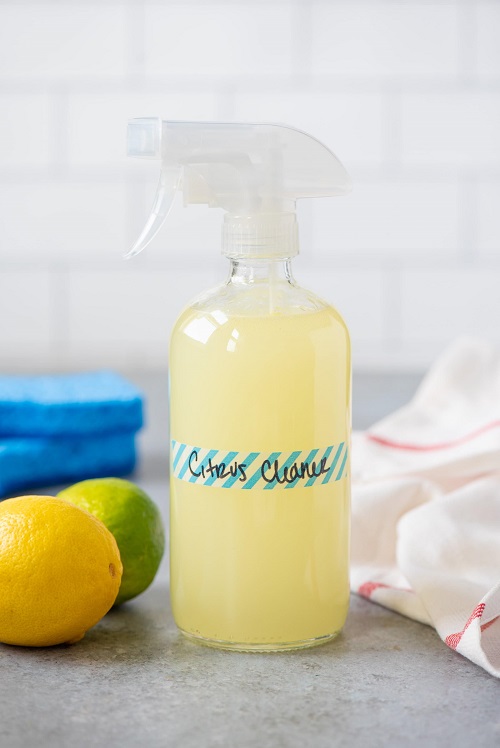 Homemade citrus all-purpose cleaner is a cleaning powerhouse that you can DIY for just pennies. It's enough to clean your house from top to bottom.
32. Carpet Cleaner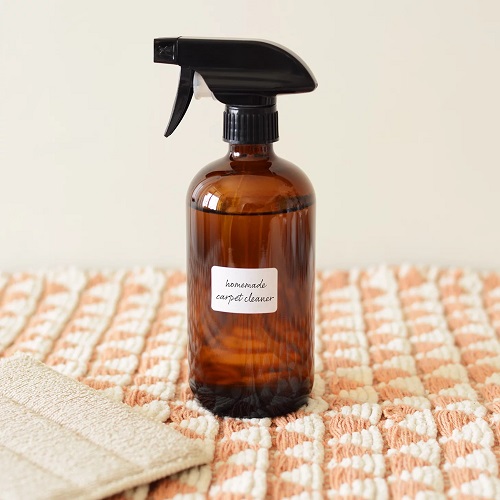 Whether you want to eliminate wine spills, pet messes, or coffee stains from the carpet, this homemade carpet cleaner works like a charm.
33. Toilet Bowl Cleaner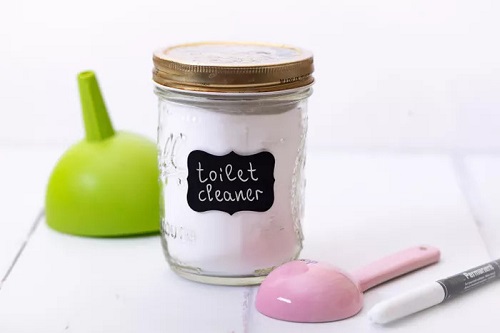 If you are tired of paying for expensive toilet bowl cleaners or concerned about the toxic chemicals they contain, make your own cleaner with just a few ingredients.
34. Dish Soap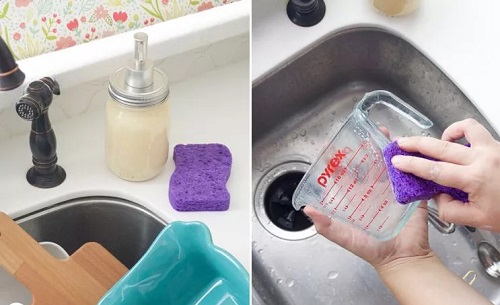 All you need are grated castile soap, water, white vinegar, vegetable glycerin, and lemon essential oil to prepare this dish soap.
35. Window Cleaner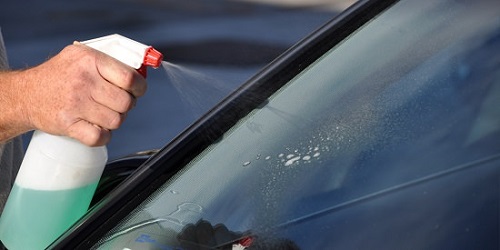 No need to go with costly, chemical-laden window cleaners, DIY an effective cleaning solution to get rid of ugly streaks.
36. Laundry Detergent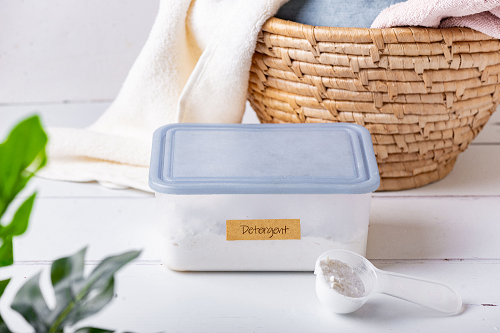 Follow these simple steps to make your own powdered laundry detergent. This detergent is safe for both standard and high-efficiency washing machines, as it's a low-sudsing formula.
37. Dryer Sheets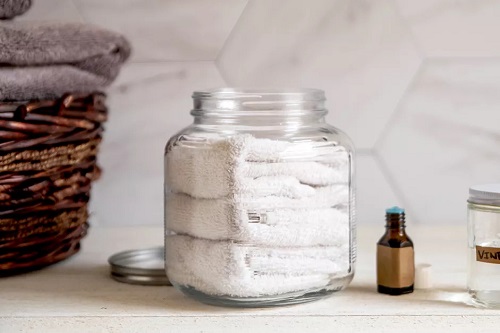 Creating dryer sheets at home is easy and cheap, and you will love how they make your clothes feel. They are an excellent alternative to many commercial brands.
38. Clothes Stain Remover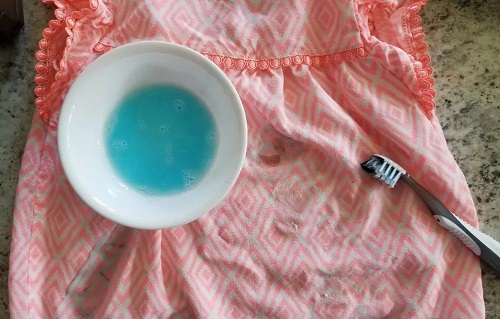 This stain remover concoction can remove almost any stain, and the best part is you only need three ingredients for this DIY.
39. Shoe Deodorizer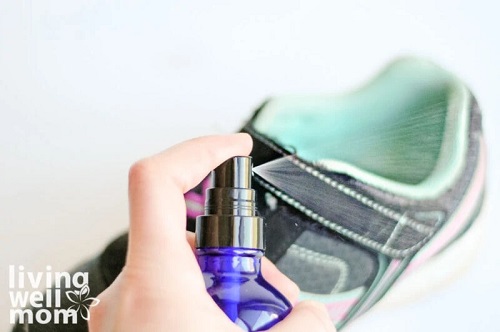 Get rid of your stinky shoes with this essential oils-filled DIY shoe deodorizer spray.
40. Shoe Polish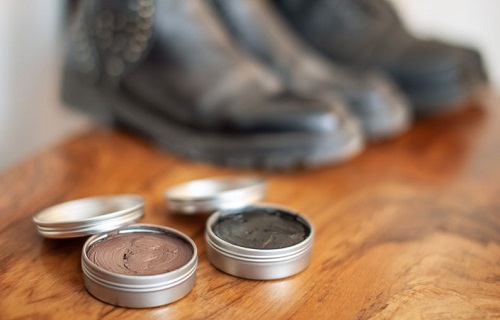 Spruce up the appearance of your old worn-out leather shoes in an instant with this homemade shoe polish.
41. Fertilizer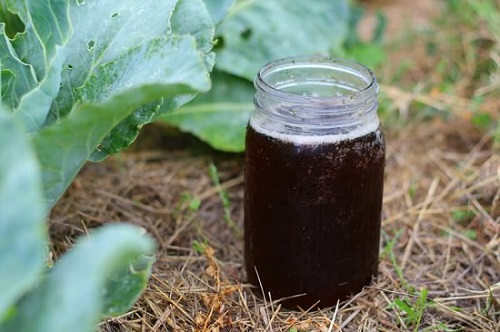 Chemical fertilizers adversely affect the environment. So, it is best to stick to homemade fertilizers. They are cost-effective and eco-friendly.
42. Pesticide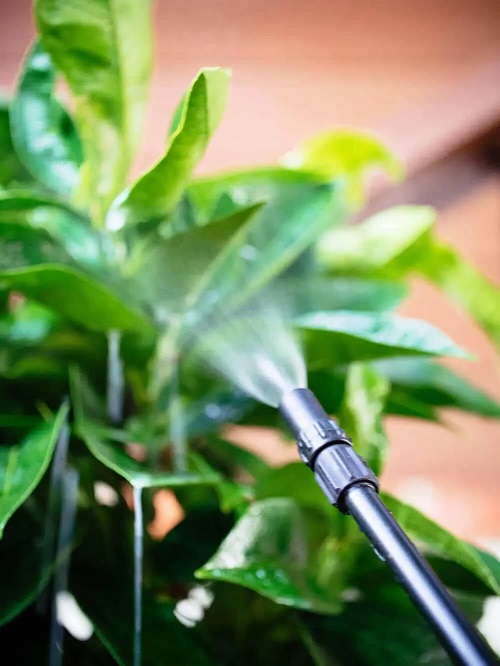 Make your favorite plants pests-free with this natural pesticide that works like the commercial ones.
43. Granola Bars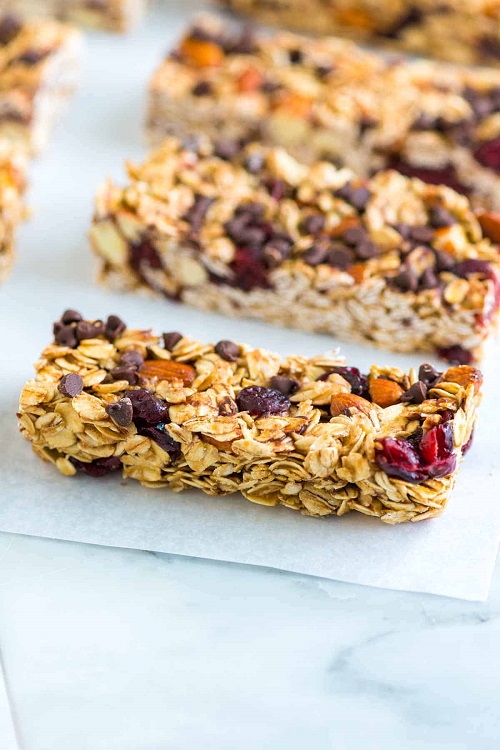 Do you love the granola bars? Ditch the store-bought ones and try this homemade version which is soft, chewy, and tastes delicious.
44. Pickles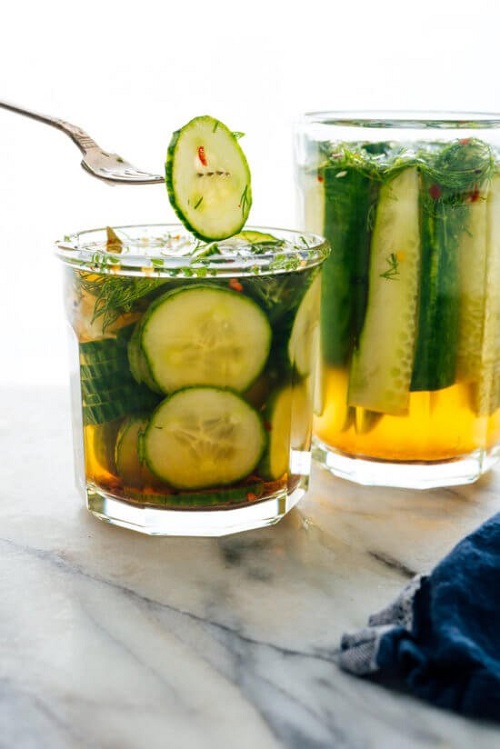 These cucumber pickles are tangy and refreshing, nice and crisp, and offer garden-fresh flavor. The details are here.
45. Ketchup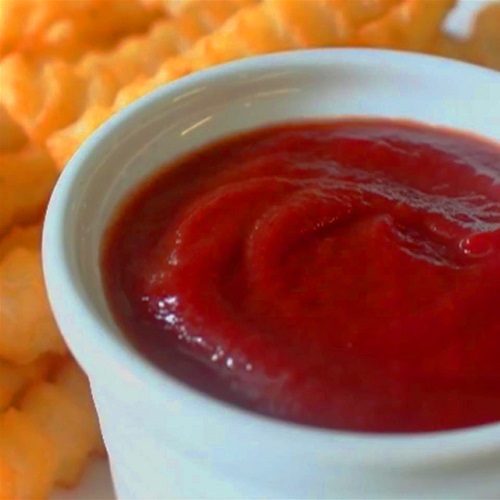 Don't depend on readymade ketchup because you can make a flavorful one on your own with some common kitchen staples.
46. Mozzarella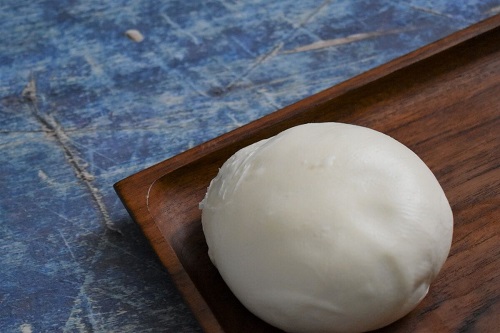 If you've ever wanted to try your hand at making cheese, give mozzarella a try. This recipe is super simple and can be completed in half an hour.
47. Spaghetti Sauce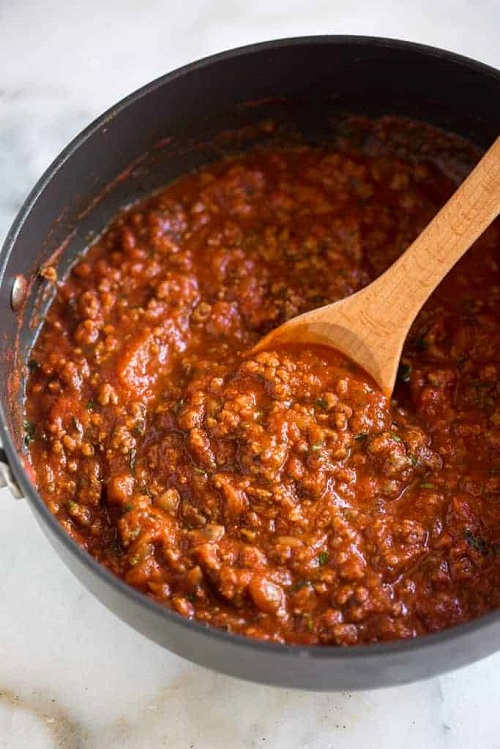 Before buying packed spaghetti sauce, consider trying this recipe that uses ingredients you probably already have in your pantry.
48. Taco Seasoning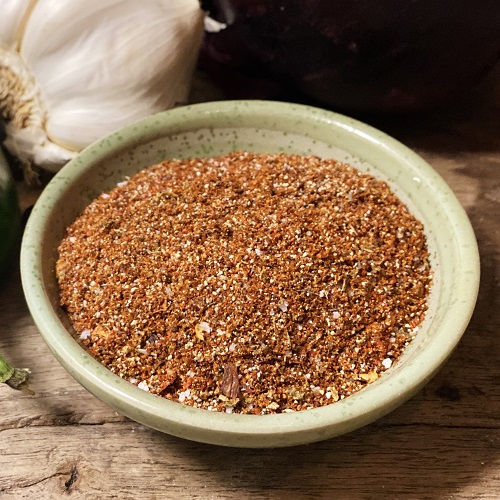 Skip the store-bought stuff and make your own taco seasoning using this step-by-step tutorial.
49. Ice Cream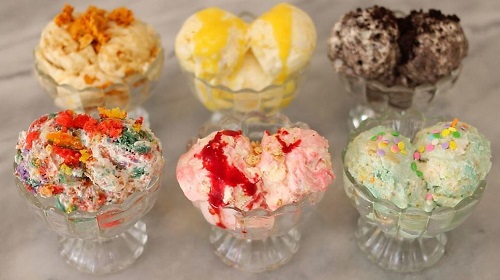 Satisfy your taste buds by making ice cream at home with this two-ingredient recipe.
50. Salsa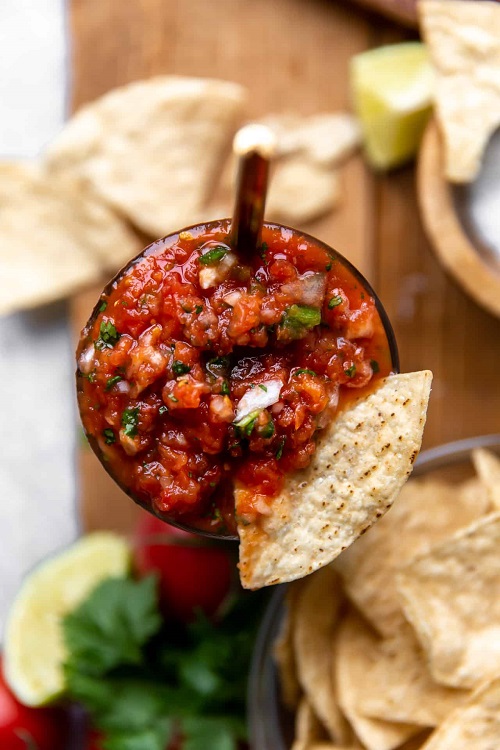 This homemade restaurant-style salsa is perfect for dipping chips into or spreading all over some tacos.
51. Salad Dressing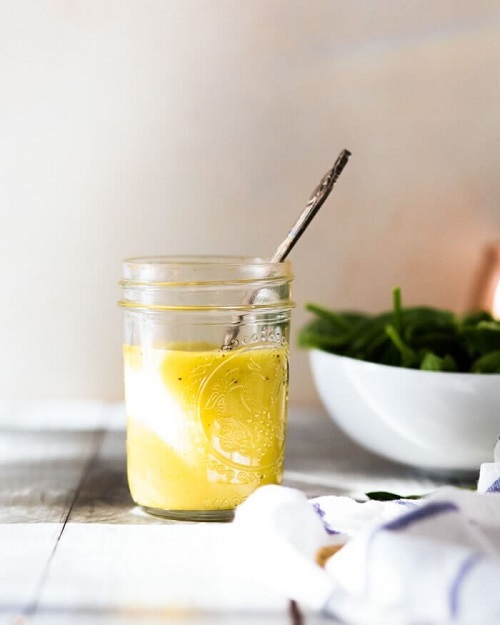 Tastes delicious and comes together in minutes, this homemade salad dressing is free from additives that are otherwise present in store-bought dressings.
52. Dog House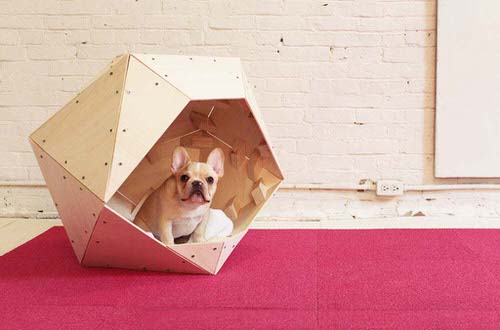 Shower some love and warmth to your fido by crafting a stylish and relaxing home using this tutorial.
53. Cat House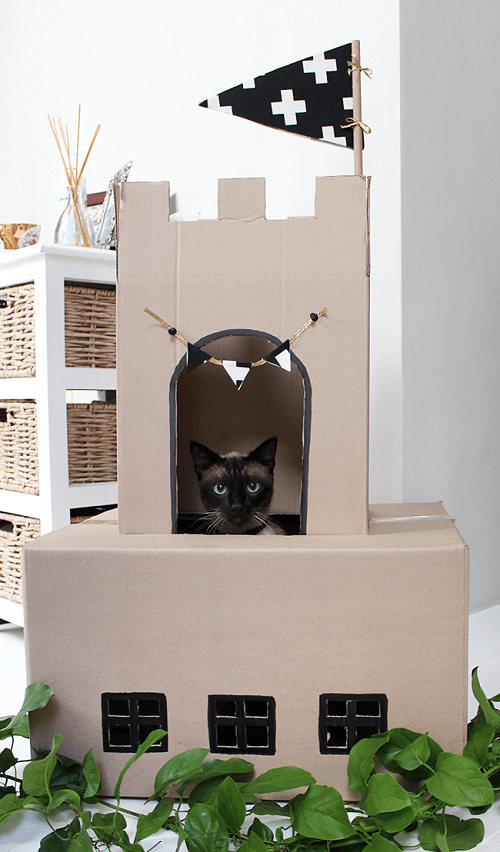 If you are a cat owner, rather than purchasing a home, craft a beautiful and cozy hangout place for your feline with cardboard and this DIY.
54. Canine Toys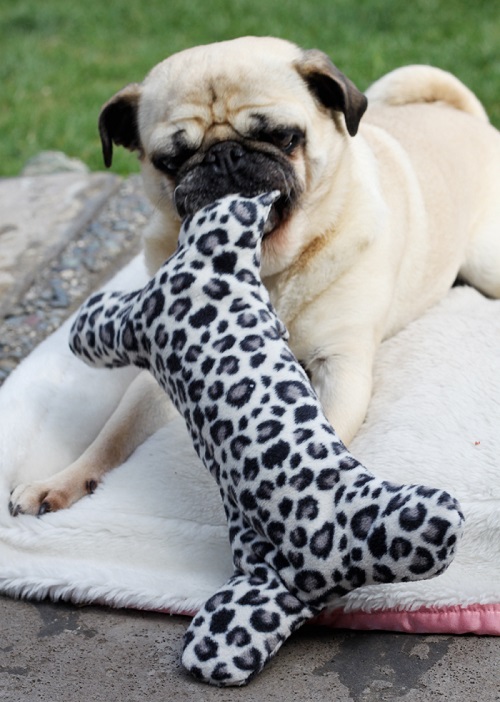 Keep your curious, cuddly canine happy, active, and entertained without making a hole in your pocket with these DIY dog toys.
55. Dog Clothes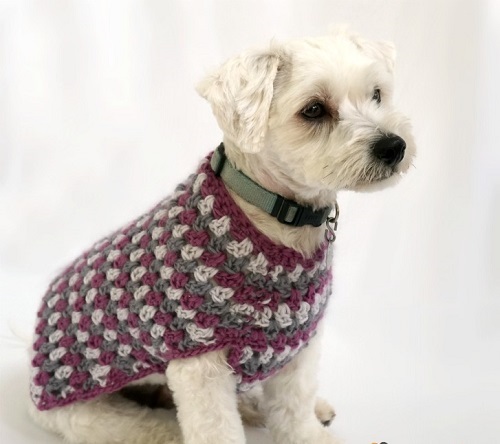 Why buy expensive outfits for your four-legged friend when you can make stylish ones with these DIY dog clothes ideas.
56. Patio Furniture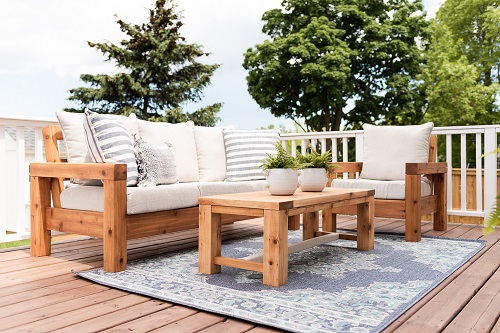 Check out these frugal and easy-to-make patio furniture plans before running to the nearest local store.
57. Ceiling Lights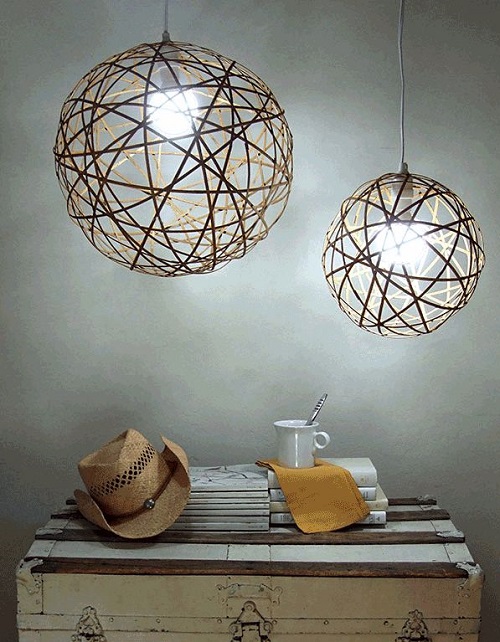 Are you planning to change your ceiling lights? Take a look at these DIY ideas that can add drama and charm to your living space.
58. Rug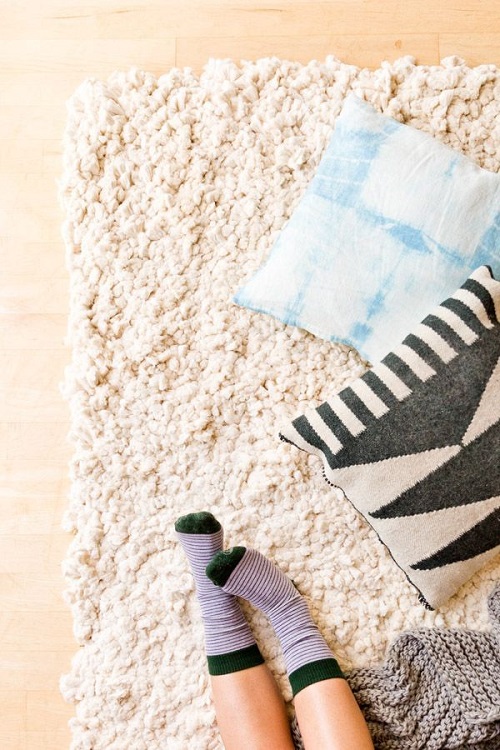 Here's the tutorial to create a huge DIY rug (5×8) with a handful of supplies. It's a time-consuming project but worth the effort.
59. Dog Food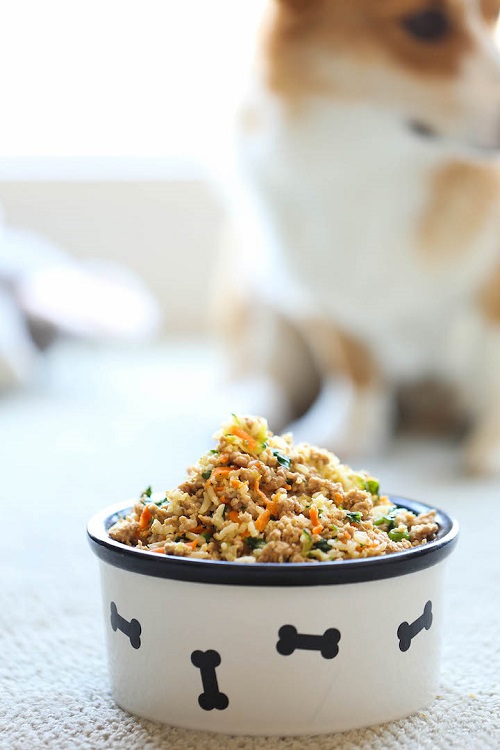 Keep your dog healthy and fit with this easy peasy homemade recipe. It's cheaper than store-bought and chockfull of fresh veggies.
60. Mod Podge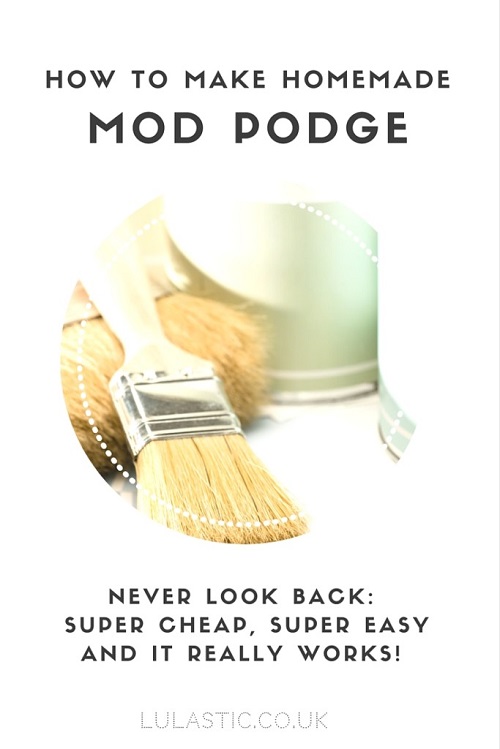 If you are a keen crafter, make mod podge at home to save bucks and countless trips to the local store. It's one of the first things you should stop buying and start making.
61. Cat Food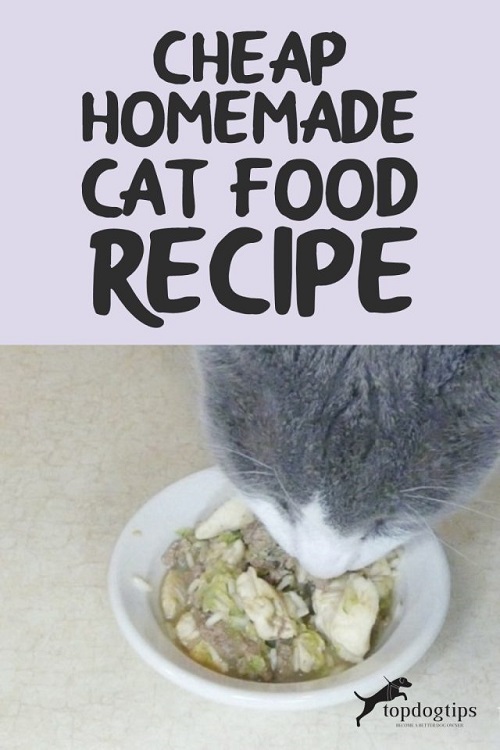 Do you want to provide top-quality nutritive food to your feline without breaking your budget? This homemade cat food recipe is for you.
62. Hair Mask
Watch this video to DIY a nourishing hair mask that improves the scalp's health and heals dry, damaged, or frizzy hair.